How to Choose the Best Deep Fryer?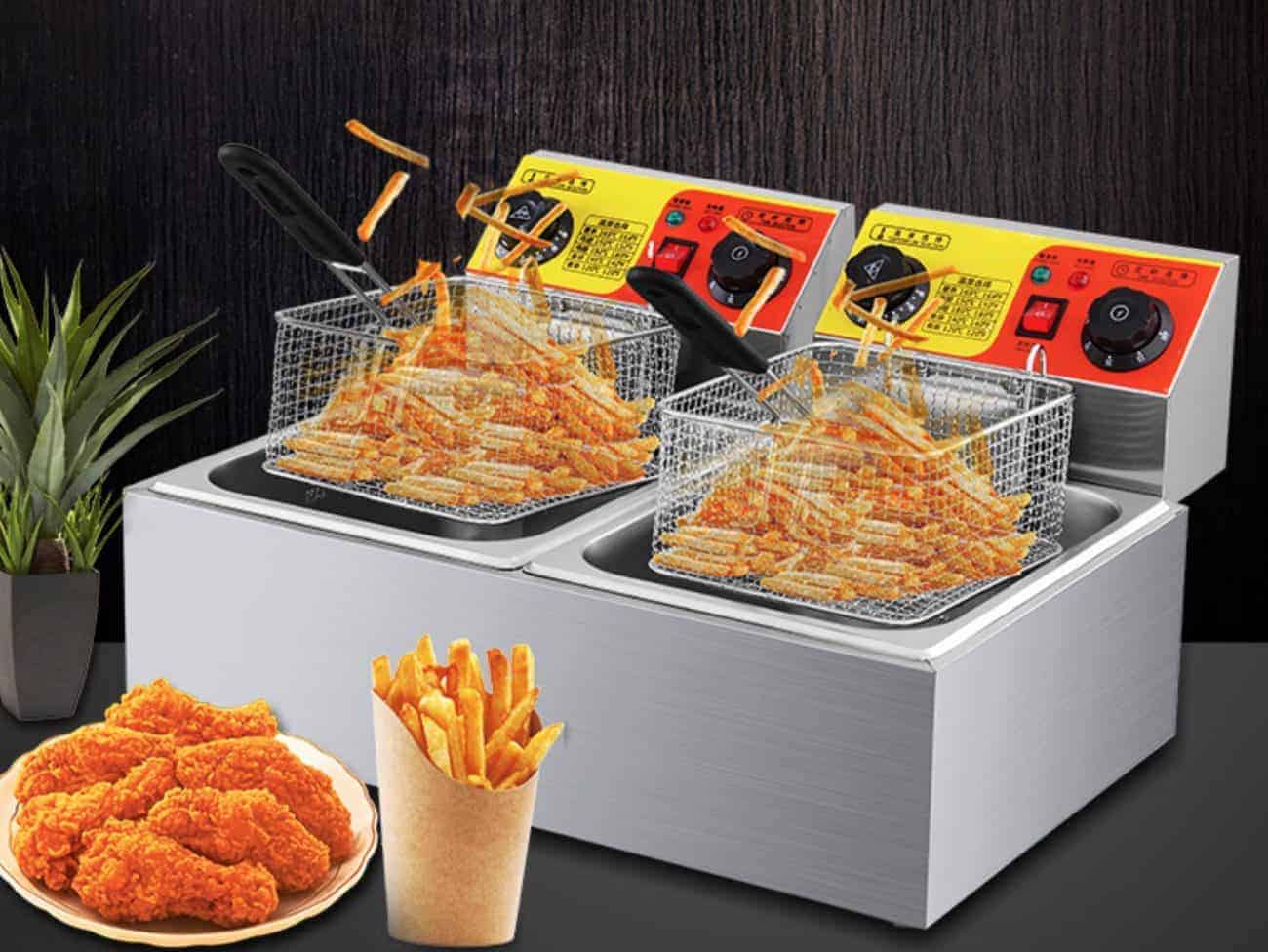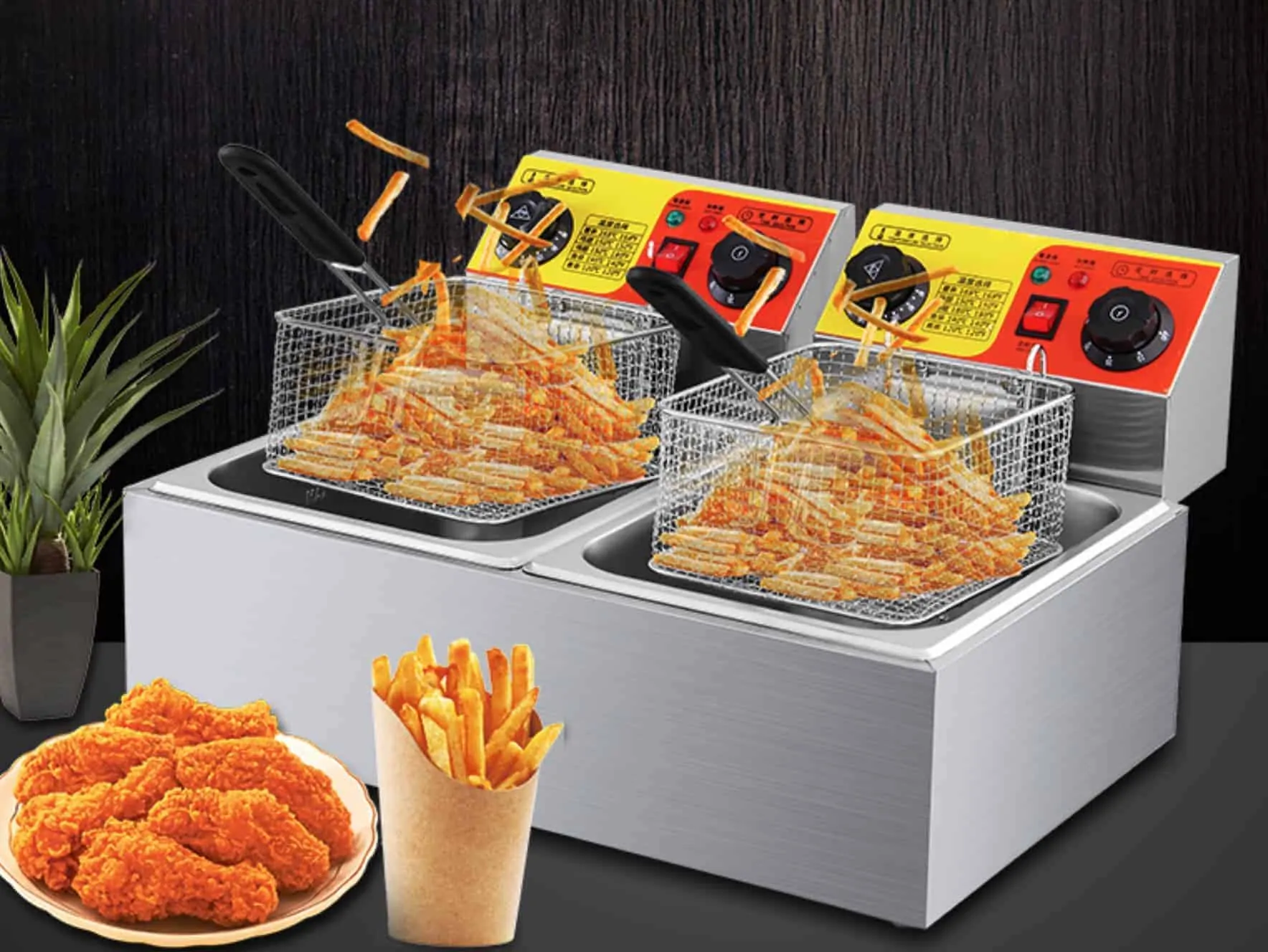 Top Best Deep Fryers Based on Reviews and Price
Last updated on October 13, 2021 11:45 am
Why You Need a Deep Fryer?
French fries, deep-fried margaritas, fried apple pies, everyone loves them; kids and parents alike. But you can't seem to make the perfect fried foods without a deep fryer. Deep fryers are kitchen appliances used for effortlessly cooking food by submerging them into oil at very high temperatures which are usually between 175°C and 190°C.
However, an unsuitable fryer could give you fries soaked in oil, or conversely, overcooked food. Also, as a professional who needs a fryer for commercial uses, chances are that you may end up with a model that falls short of your minimum needs. Hence, the need for a comprehensive purchase guide!
The choice of your deep fryer must be made according to several criteria. Here, we leave you a guide to help you make the right choice:
9 Factors to Consider When Choosing a Deep Fryer
1. Types of Deep Fryer
Before buying a fryer, first of all, know that there are different types. The two main ones are the "classic" fryers and the electric models. Then we have the cold-zone and oil-free fryers. Which one would be best for you? Let's weigh up their characteristics one after the other:
This model of fryer simply comes in the form of a large deep bowl with a basket to immerse the fries in oil. They also come with a cover that helps protect your worktops and your body from hot oil splash. It is the most affordable fryer model in terms of price.
Also, they are easier to store when you are not using them. You can also use them for cooking other than frying. The only drawback is that: you will have to monitor them very regularly while in use. This is because they do not come with a timer.
This model appeared a few years ago on the household appliance market. And it quickly found its users. Some of them have the advantage of operating independently. Also, thanks to the integrated timers in some, you do not need to monitor your appliance.
From a design point of view, they look like kitchen robots with a tank that contains the oil. The unit is of course closed by a cover provided with an odor filter.
These deep fryers are meant for semi-professional uses in small restaurants. They are in the form of a rectangular tank in which a basket is immersed. There is a "cold zone" below the tank, under the resistance and collects food residues. This way, the oil remains usable and healthy for a longer period. These machines are now available in compact formats suitable for home use.
Have you ever thought of frying without oil? The oil-less fryers, such as air fryers, not only ensures the budget for oil stays in your pocket, but they are also widely chosen for their safety. These models can work with just a little or no oil. They work through hot air circulation, which evenly cooks the food at higher temperatures (around 200°C) than other types.
For more even frying, the devices are often more compact. However, their disadvantages include longer cooking time, less capacity, higher risk of burning and acrylamide development. Also, it is a bit expensive. But they remain investment-worthy due to their savings in oil use.
2. Electricity or Gas Deep Fryer?
Electrical appliances are fitted with round, square or rectangular tanks that are heated by resistors. The power supply offers the advantage of being able to adjust the temperature to the nearest degree, and often of being able to choose different temperatures for each tank. You can do several frying at the same time, at different temperatures with these models.
The oil tank is not heated by resistors, but by one or more burners. Gas-powered models often use less energy. Therefore, they help you save money in the long-run. Please note, that certain establishments may not allow gas-powered equipment because of building safety standards.
3. The Power
The power of a fryer is very variable. While some deep fryers have as low as 800 watts, you can find professional fryers ranging from 1,200 watts to those more than 2,000 watts.
However, to reach the temperature needed for hot deep-frying, your appliances should be able to reach 1,500 watts, at least. This is a matter for cooking frozen fries, for example. When you immerse cold fries in the oil, the temperature of the oil will drop, and it will then be necessary for the appliance to heat up as quickly as possible, provided it's powerful enough. Without this power, your fries will be soaked in oil, and end up not turning out as crispy as they should be.
Tips for Checking Power
To find out if the fryer you are currently using has sufficient power, cook your usual amount of frozen fries in oil at 173°C for 7 minutes.
If after these 7 minutes the fries are cooked as desired, then the power is adjusted. If they are soaked in oil, the power is too low. If, on the other hand, they are overcooked, then the power is too much.
Also, the average power per liter of oil should be around 0.7 kW for fresh potatoes. However, consider at least 1,000 watts per liter of oil if you use frozen products.
4. Fryer Volume and Capacity
In a deep fryer, the quantity of oil and the capacity of the basket are two very important characteristics. The capacity of the basket will determine the number of grams or kilos of food that you can cook in a batch. So remember to take into account your production needs when choosing your model.
The capacity varies, depending on the maker and model. This may be between 700 g and 2 kg. However, take into account that your basket should never be full when it is immersed in oil.
The oil volume also varies depending on the model. In the current market, there are models with capacities from 1 to 5 liters. Not all oil fryers have the same oil needs. Electric oil fryers require little oil, unlike cold zone models.
It is difficult to estimate which capacity corresponds to which quantity of fries. It depends on the power of the device.
But here are some indications:
1 tank of 3-4 liters produces about 4 to 7 kg of fries per hour
1 tank of 5 liters produces about 10 kg of fries per hour
1 tank of 8-10 liters produces about 15 to 18 kg of fries per hour
1 tank of 15 liters produces about 25 kg of fries per hour
Note: The food/oil ratio is 1:3. This implies that 1 volume of food for 3 volumes of oil.
5. Cooking Time
Cooking time is an essential criterion when you want to make your fries in a very short time. The average cooking time required for the various models of oil-free fryers on the market varies from 40 to 45 minutes for a complete round of fries.
But the Phillips fryer holds the record for the cooking time estimated at around twelve minutes. This is due to its particular ability to go from room temperature to 200°C in three minutes.
Meanwhile, you can finish deep-frying in oil devices in as little as 3-20 minutes, depending on the temperature, food type and amount of food being fried.
6. Cooking Zones
If there is one advantage that is attractive to users, it is some models' ability to prepare fries and other food of choice simultaneously. They, therefore, have two cooking zones.
This will help you to have a careful look on a single device rather than trouble yourself watching over your fryer and another container. You don't have to worry about a possible mix of flavors, because the fryer is very well separated.
7. Countertop or Chest Fryer?
A countertop appliance can be more bulky, but more practical because you can have it on any worktop in your kitchen. You can also move it easily, to make everyday life easier, rearrange your cooking area, etc.
A chest fryer has the advantage of having one or more built-in cupboards, which are used for the drain system. Also, a fryer on a cupboard or on a chest allows clearer storage. It will perfectly align with your work plan, but will not be able to be moved easily.
8. Thermostat and Timer
Among the extra whistles available in a fryer, the thermostat and the timer are two of the most valuable. Obviously, they are only seen in electric models. On a "classic" model, you will need to use a good old stopwatch and remember to keep an eye on the food.
Thermostat and timer offer more comfortable and effortless use. Most electric fryers have an adjustable thermostat that allows you to adjust the oil temperature.
9. Filtration
To limit unpleasant odors in your kitchen when frying food, electric models are fitted with filters. There are two main ones: the odor filter and the oil filter.
Odor Filter
The odor filter, as the name suggests, limits the smell of frying oil in your rooms. It takes the form of either a metal filter embedded in the cover, or a carbon filter to be changed regularly. With the odor filter, you have to change the cooking oil regularly.
Oil Filter
The oil filter, on the other hand, preserves the quality of the oil despite repeated uses. It is also recommended to use it after each fries to eliminate food detritus.
Wrapping It Up
Deep fryers are the answers to our cravings for fast and crispy fries. Whether you need it for home/family or commercial use, there are as many models as there are customers for them. However, getting the right model for you isn't automatic. You have to determine the type, features, and functionalities you want in a deep fryer. And by following this guide, more than half the job is done!
---
Rate This Article