How to Choose the Best Spatula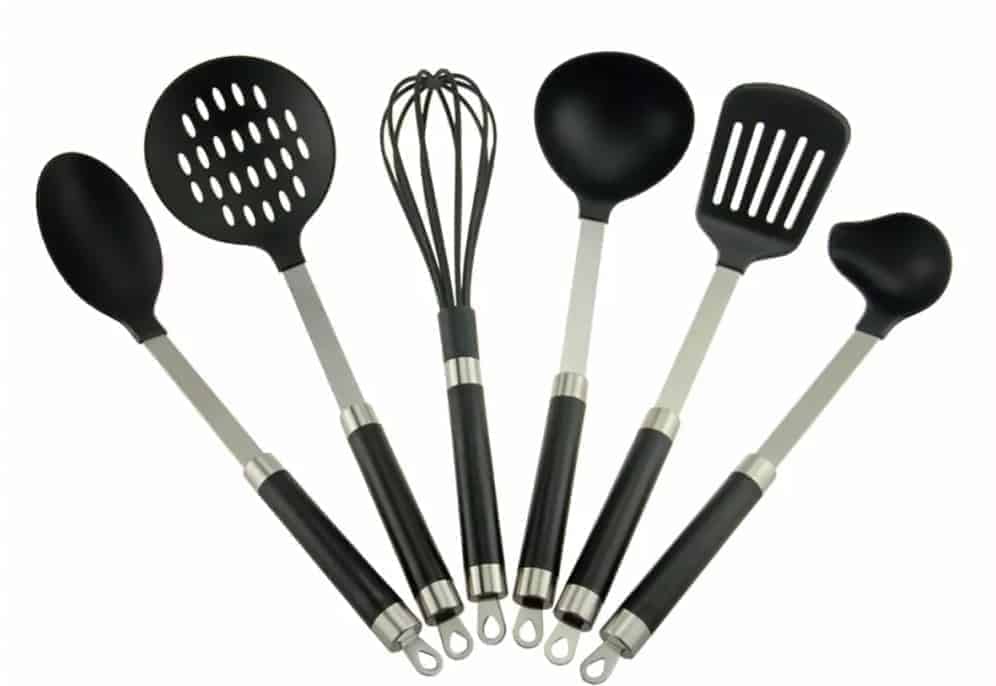 Top Best Spatula Product on Amazon
Last updated on January 17, 2021 3:01 am
The Importance of Spatula
One of the most important tools in a cook's kitchen is the spatula. This lowly tools can make cooking more comfortable and faster.
Fortunately, there are several of these tools on the market today. However, it can still be challenging choosing the right one from the myriads of choices on the market. To help you in selecting the best spatula, we have provided this guide. This guide contains the essential factors to be considered before choosing a spatula.
#1 Types of Spatulas
Spatulas are made from different materials and come in various forms. There are four significant types of spatula on the market. These include:
Rubber Spatula
Turner
Frosting spatula
Fish spatula
Let's see the features of each kind.
If you use your spatula for making omelets, scraping baking bowls, or transferring stuff from a container to another, rubber spatulas are an excellent option. As they are made of rubber, they are often flexible and can transfer every bit of food without dropping. Therefore, cleaning is made much easier.
The Tuner type of spatula is usually made of metal, plastic, or silicone. As a result of its constitution, it is ideal for high-heat cooking conditions. They are the most commonly found spatulas on grills. If you have a large chunk of food to transfer, they are also an ideal choice of a spatula.
As the name implies, this spatula is designed for applying and spreading frosting. Bakers love them due to their unique shape that offers the user complete and easy control. They come in a wide variety of dimensions.
A fish spatula is a handy tool for flipping cooking fish without resulting in breakage. Aside from flipping fish, these tools also find use in flipping omelets, griddle cakes, and a wide range of baked stuff. With this tool, you can master any fish recipes in cookbooks.
#2 Materials
Spatulas are made of different types of materials, with each material possessing certain advantages over others. The most common materials spatulas are made from include: stainless steel, plastic, silicone, and wood.
Stainless steel materials are made of stainless steel and due to the composition of the material, are highly heat resistant. This material is excellent for spatulas used in high-heat cooking. The downside of stainless steel spatulas is that they can scratch any non-stick pots or pans. Furthermore, using them in enameled cast-iron pans is a recipe for disaster.
Silicone is arguably the most common material used in making spatulas. Just as stainless steel spatulas, they can be used in high-heat conditions. Additionally, unlike those above, they do not scratch your pans or pots. Before you buy a silicone spatula, though, you must consider the range of its heat resistance.
Plastic spatulas are cheap options. Since they are made of plastic, they are not ideal for high-heat conditions. If you have activities like baking or other low-heat cooking activities, you will find plastic spatulas to be a decent option.
Wood spatulas are some of the best spatulas on the market. They are highly resistant to heat and are great for high-heat cooking conditions. Additionally, just as silicone materials, they do not scratch the surface of your pans. Nevertheless, they come with their disadvantages. For example, they are not as durable as silicone spatulas since they run the risk of splintering. Furthermore, they are somewhat harder to clean.
#3 Leading Edge
It can be frustrating trying to flip or lift your perfectly fried eggs only for them to crumble or tear. The leading edge of the spatula will affect the effectiveness of flipping your food. If you are cooking delicate meals, for example, pancakes, you should opt for a sharp and thin leading edge. From our research, metal spatulas usually come with the sharpest and thinnest leading edges. Also, make sure the spatula should not able to hurt your frying pan or stir-fried pot.
If, on the other hand, you are cooking heavy foods, a thicker leading edge on your spatula might be just what you need.
#4 Length of the handle
If you want control over your food while cooking, then you must consider the handle length of the spatula. Shorter handles might bring your hands closer to the heat, but there is no denying the greater amount of control they grant you. They are simple ore efficient.
If you are less concerned about control and want to cook in comfort and farther from the heat, long handles spatulas are an excellent option. Therefore, these types of spatulas are great for high-heat cooking. Additionally, if your spatula has a wide head (more on that shortly), a longer handles can actually offer you a greater degree of control.
#5 Head width
Your spatula comes with different head widths. For folks that want greater control over stirring and moving the food, a wider head will improve the cooking experience. Medium width head is excellent for delicate foods like fish. For foods that need to be cut into small servings, for example, cakes, a smaller width of the head will provide a great option.
#6 Flexibility
Flexibility is great; however, it becomes a problem when the spatula is too flexible. If the spatula bends alarmingly, even though just a little amount of force is applied, then prepare for a frustrating cooking experience. Therefore, before making a purchase, test out the flexibility. You should also consider the effect of applied heat on the flexibility of the spatula.
#7 Ease of cleaning
For most folks, the best spatulas are those that are dishwasher safe. Whether dishwasher safe or not, your spatula should not be challenging to clean after use. An easy to clean spatula makes your life easier and even results in a 'healthier' spatula.
#8 Price
Spatulas come in a wide range of prices. Therefore, choose a well-performing spatula within your budget.
Final Thought
A spatula is a great tool in the kitchen, and the best spatula will make your cooking experience more enjoyable. Use this buying guide to select the best spatula for you today.
---
---
Rate This Article