Clove Taste Review And Cooking Tips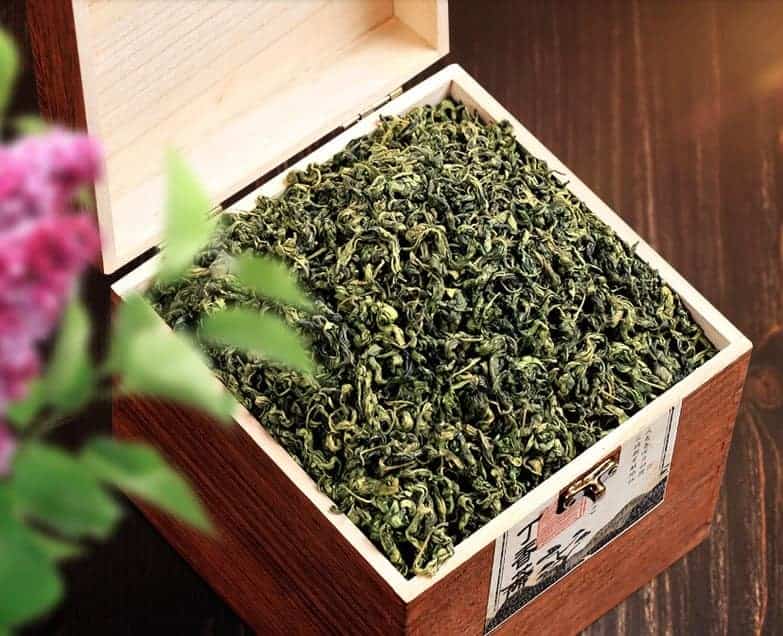 Top Best Clove Products Based on Reviews and Price
What is clove?
Cloves are dried flower buds we get from the clove tree, Syzygium aromaticum. Although they are native to Indonesia, cloves are a staple in most Asian cuisines, including Indian and Chinese cuisine. They are used in whole or ground form, and you can incorporate them into several savory dishes.
Why we love clove?
Cloves are known for their intense flavor and aroma. They are versatile, and they can be used to flavor not only dishes but teas and other drinks. You may even find them in pastries and cakes.
Cloves are also known for having a lot of nutrients and health benefits. For example, clove tea is used by many as an antioxidant, and also to boost the immune system.
Another reason why we love cloves is the medicinal benefits the plant has. Many scientists believe that cloves can be used to fight plaque and gingivitis in the mouth. These benefits, along with its unique flavor and aroma, make cloves a favorite of lovers of Chinese cuisine all over the world.
What does clove taste like?
Asians have been using cloves for over 2000 years. They used it in their soups, meat, and teas. More recently, cloves started spreading to other parts of the world, because of the unique flavor profile and strong aroma.
The first thing you notice about cloves is the intense flavor and aroma. If you are not familiar with it, it can be quite overwhelming. It has a sharp taste, with a slightly bitter aftertaste. You still taste the cloves long after eating it, in some cases.
Most people that try cloves say the flavor reminds them of warmth. They add a particular heat to any meal, which is a bit too hot for people with a mild taste. If you're new to cloves, it is better to start with a little amount to avoid overdoing it.
When used in cooking, cloves taste quite similar to nutmeg. They have very similar flavor profiles, and they leave you with similar aftertastes, although cloves are more intense than nutmeg.
Many people go as far as combining nutmeg and cloves in meals to get a milder and complementary flavor. This flavor combination is quite popular in American cuisine and has been found in some Chinese cooking, too.
How to use cloves for Chinese cooking?
Cloves can be added directly to Chinese food as a spice, either in the ground or the whole form. But, it is used popularly as a component of the famous Chinese five-spice.
Five-spice is an essential condiment in Chinese cooking, and it is used in several Chinese dishes and drinks. It is considered an important spice in Chinese cuisine, and Asian cuisine in general.
Cloves are an essential part of Chinese five-spice, along with cinnamon, fennel, Sichuan peppercorns, and star anise. Chinese five-spice aims to fuse the five flavors found in Chinese culinary practice, and it is used in everything from stir-fries to sauces.
What Chinese cooking is clove best used for?
Cloves are commonly used in savory meals because of their pungent flavor and aroma. You can also incorporate them into some sweet dishes such as cookies, as well as teas.
The unique and intense flavor profile of this spice makes it best for savory meals. You can use cloves as a seasoning for meats, fish, and vegetables. A sprinkling of cloves into your chai tea can make a difference.
It can also be incorporated into Chinese hotpots along with other seasonings. Cloves shine best when used with other spices like allspice and chili because the flavor is too strong to be used alone.
Clove Cooking Tips
Always use in small amounts
Due to their overwhelming flavor, you should always use clove in small quantities. If you are too heavy-handed, the cloves may end up ruining the meal and making it bitter. A small amount of cloves is enough to flavor the food and combine well with other spices.
Here are some tips to help you out when you put too many cloves:
Add tomato sauce
Remove whole cloves from your meal
Add a little milk
Add garlic
Use cloves as a garnish
Instead of only using cloves as a seasoning, you can use it as a garnish for your meals. You can stick some cloves to your pork to make a beautiful pattern, while the flavor infuses into the meat.
Do not overcook cloves
When using whole cloves, ensure that you don't cook them for too long. This is because cloves don't stop releasing flavor into the meal. You have to keep tasting the food until you get the desired level of flavor.
Also, don't forget to take out whole cloves from a finished meal. The flavor in a piece of clove, although cooked, is still too strong and can ruin the meal.
Where to buy clove?
Clove is offered on many platforms with plastic packages. The cost of the clove is between 1 USD to 10 USD according to usage, brand, and packages. You can find it in both online and physical stores. Also, in Asian markets, you can get a lot of clove products for both seasoning or medicine use.
Is clove healthy?
Cloves contain a lot of nutrients that are beneficial to the body. Ancient Chinese men used cloves as herbal medicines to cure a lot of diseases. They also chewed cloves for fresh breath.
Cloves also contain a high amount of antioxidants, and they can be used to limit the growth of cancer cells. They can also improve oral health and fight off plaque and gum diseases.
Here are some nutrients that can be found in cloves
Vitamin K
Vitamin C
Fiber
Magnesium
Vitamin E
Cloves have also been found to improve liver function and reduce inflammation in the liver. They can also help in regulating blood sugar and improve bone health.
Conclusion
Cloves are essential in Asian cuisine because of their unique and interesting flavor profile. They add pleasant warmth to your meals that enhances your meals.
They are also present in Chinese five-spice powder, which is present in most sauces, hotpots, and soups. Cloves can be used in both savory and sweet meals, and it works well with other spices.
The medicinal and health benefits of cloves cannot be overemphasized. They contain a lot of nutrients, and they have several medicinal benefits that are beneficial to our bodies.
---
---
Rate This Article