Rice Dishes And Tips For Cooking Rice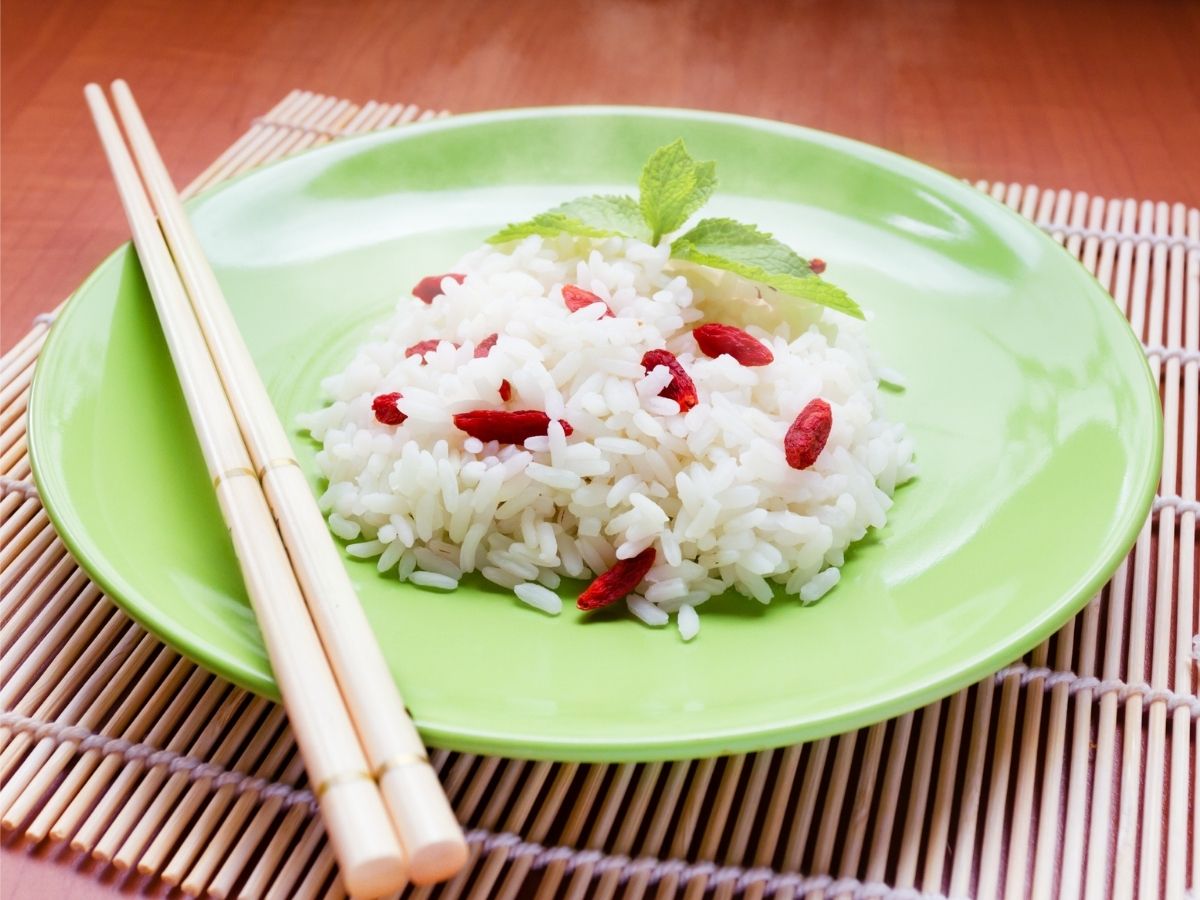 Elizabeth Lucas works as a copywriter and web developer for the professional writing essaywriter.nyc. She is interested in Chinese cuisine which gives her the inspiration to write her own articles and short stories

Rice: Commodity knowledge about healthy cereals
Half of the world's population feeds on rice – in all its variations. And there is a lot to tell and try about it. We'll tell you which types of rice you absolutely have to prepare, which special features must be observed when cooking and which dishes you can conjure up from rice.
It is no coincidence that rice is one of the most important foods for feeding the world population. The grain provides the body with many essential nutrients, saturates, and is also easy to store.
Rice cultivation worldwide
Rice was already being grown on a large scale in Asia 5000 years ago. In the 15th century, rice also came to Europe. In contrast to other types of rice, rice needs a lot of warmth to grow. Rice can only be grown where there is a lot of sun and fertile alluvial land. Rice finds these conditions in Asia, Africa, and the USA. Nowadays rice is often grown on terraced fields with artificial irrigation systems. Rice is also grown here in Europe, for example in Italy, France, Spain, Greece, and Portugal.
In total, rice is grown in over 100 countries – up to an altitude of 3000 meters above sea level. It is estimated that there are around 8,000 different types of rice. Depending on the variety, the plant is 80 to 150 cm high and has 10-20 panicles of up to 200 grains of rice on slender stalks. World production is over 500 million tons annually.
Rice can be stored very well
How much rice is stored naturally depends very much on the consumption habits and the people to be supplied. It should always be stored in a cool and dry place so that it cannot attract moisture and should not be near odor-intensive products. Otherwise, the rice will take on their smells. In addition, rice is insensitive to light.
The best before date on the package indicates how long rice will keep its optimal quality. Brown rice can be stored for up to 12 months, parboiled and wild rice for up to 18 months, and white rice for up to 28 months.
Rice in the healthy diet
Rice is an ideal food. There are varied recipes with rice and it meets the requirements of a balanced and healthy diet. Rice contains high-quality carbohydrates, which are the energy suppliers for all physical and mental performance, and fiber, get the digestion going. The protein content is low, but high quality in the form of essential amino acids.
Rice is low in fat and low in cholesterol. Brown rice and parboiled rice also offer valuable B group vitamins and an abundance of minerals such as potassium, calcium, phosphorus, and magnesium. Depending on the variety, raw rice contains an average of 360 kcal per 100 g.
Rice in the diet: amounts per person
The main course with meat and vegetables is around 60 – 80 g of rice per serving. For a sweet casserole with the addition of compote approx. 100 – 120 g and as a soup insert, 20 – 30 g are sufficient. The information relates to raw rice and is of course only guidelines.
Various delicious recipes can then be quickly prepared from cold rice – such as rice soup or rice salad.
Even a savory or sweet rice casserole can be brought to the table quickly without much effort. Roasted in a wok with some vegetables, maybe a few kinds of seafood with it and seasoned to taste – you have a healthy, low-fat, and delicious meal in just a few minutes.
Rice dishes are also warmed up quickly in the microwave and do not lose any of their taste. On the contrary: the rice tastes freshly cooked. It is important to drizzle the rice with a few drops of water and also to cover a plate or lid with foil, which is suitable for the microwave so that it does not dry out. For larger quantities, add 1-2 tablespoons of water or toss it in a little butter. 100 g of cooked rice are ready to serve in just under two minutes at 600 watts. Of course, larger quantities require more time.
Cooking rice: cooking times and methods
Rice recipes are great for working professionals. After a busy day, you don't have to spend a lot of time cooking rice – especially if you follow the most important basic rules.
There are 3 ways or methods to prepare rice easily and safely:
Water rice: This type of preparation is particularly suitable for long-grain rice. The rice is boiled once in plenty of boiling, lightly salted water, and then simmered, covered, for 15-20 minutes. Then pour into a fine sieve, rinse with cold water if necessary and allow to drain. It can be returned to the warm pot for 1 minute to dry. For 250 g rice, you need 1 ½ liter of water and a little teaspoon of salt.
Risotto: preparation method is suitable for round grain and medium grain varieties. Rice is sautéed in a little fat or oil until it is translucent. Gradually, with occasional stirring, add boiling broth. But only when the liquid has been absorbed. It takes twice as much broth as rice. The cooking time is approx. 15-20 minutes.
Cooked rice in a bag: This is the easiest method because the amount of rice is pre-portioned: 1 bag is enough for 2 people as a side dish or for a filling main course. Bring the amount of water (bag must be covered) and salt to the boil per bag. Place the rice in it and cover it and cook over mild heat for the specified time. Lift out the bag, drain, cut open – ready to serve.
Rice Cooker: With a rice cooker, all you have to do is measure the rice and water and flip the switch. The device brings the water to a boil and automatically regulates the temperature down so that the rice can swell. And when the rice is done, the device switches to its keep-warm function.
---
Rate This Article