A short guide to selecting the chef's knife and the basic knife set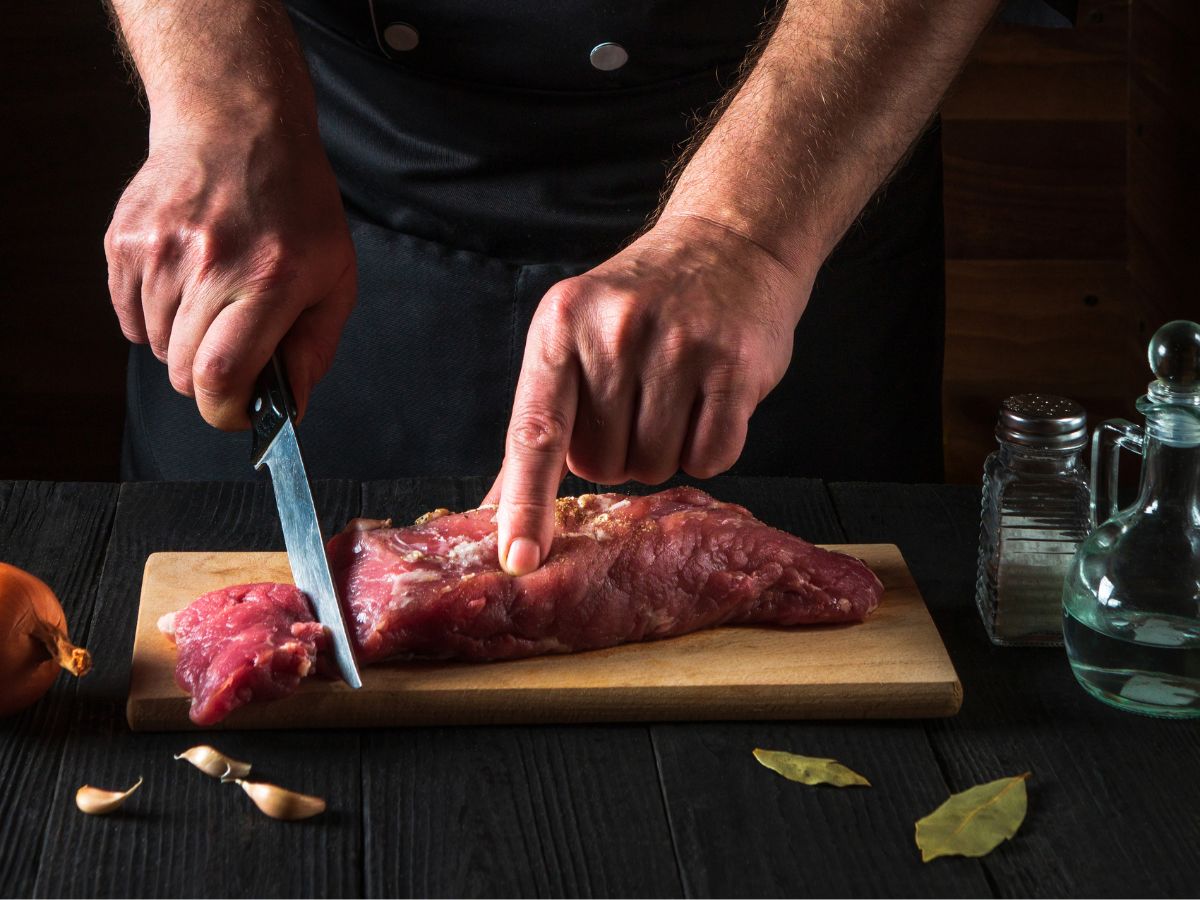 The choice of a kitchen knife for professional cooks is a whole science with its terminology, secrets, and rules – for them, the knife is almost an extension of the hand. We, ordinary people, understand all the intricacies of this science, and having a full set of tools is optional. Still, everyone can learn to distinguish good kitchen knives from bad ones and to make their «chef's three» correctly.
In brief
If you do not want to immerse yourself in a short course on the choice of knives and you need only one high-quality multi-purpose knife, then we offer the following solutions:
The best choice for men: the so-called «chef's knife» (or French) stainless steel knife with a length of 20-25 cm (universal length – 21 cm or 8 inches). This tool can do 80% of all work: cut, slice, grind, beat.
The best choice for a woman: in the overwhelming number of women's hands, the universal «kitchens» with a length of 13-16 cm (or 5-6 inches) lie best. This knife is a cross between the classic chef knife and slicer, and it perfectly copes with most types of work.
Minimum knife set for kitchen
You can buy a ready-made set of kitchen knives and make your «arsenal» yourself. Ready-made kits are usually more profitable to buy than to type tools separately. But on the other hand, it is not always possible to find the perfect set of composition and quality; in addition, it is much wiser to spend most of the budget (80%) to buy a good chef knife, and the rest can be saved.
Instead of a bread knife, you can buy your «cook three» knife with a normal blade length of 13-16 cm;
In fact, «kitchen three» can replace «kitchen two».
If a couple of tools for you seem excessive, feel free to have one chef knife, which is high-quality and convenient for you. And although it always makes sense to read reviews and ratings, an excellent chef for price and quality can still be found, and unknown brands. The main thing to focus on is the steel quality and how well the tool falls into your hand.
What you need to know before buying a chef knife
First, let's formulate general requirements for good kitchen knives:
The blade remains sharp for a long time;
The knife easily and quickly cuts products;
The handle is comfortable in the hand and does not slide.
How do you understand which kitchen knife meets this requirement and which does not? The primary thing is to appreciate your old knife.
The concept of a «good knife» is partly subjective because while one person may like a knife, the other person, the same tool may not seem suitable for his cutting style. So first, you need to understand and formulate what you like and do not like in the old instrument.
The disadvantages may be: too heavy/lightweight, too long/short blade, the blade is quickly dull or rusty, the board rubs your finger on long cutting, the handle or the cut itself is not very comfortable, for example, the knife does not completely cut the products with shank, etc.
---
Rate This Article