The Best Pellet Grill Buying Guide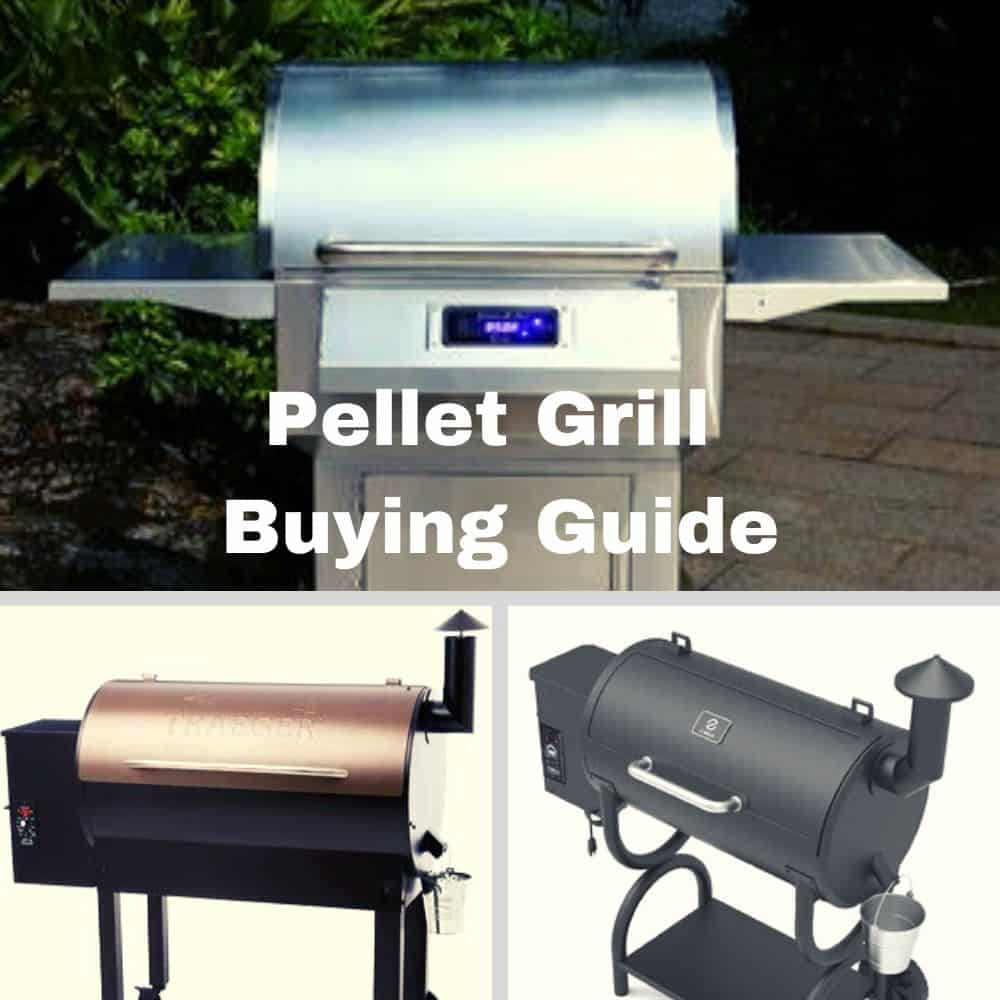 Top Best Pellet Grills Based on Reviews and Price
Last updated on June 13, 2021 5:59 am
What is a Pellet Grill?
Having a backyard barbecue is slowly becoming a fad amongst many households, and the intricate nature of preparing certain meals makes the importance of having an effective grill more pronounced. People are beginning to get more and more interested in the use of grills in recent times, and the usage of these grills in the outdoor kitchen island is soaring daily.
There are three types of grills to choose from:
It's safe to say that each type of grill has its advantages. The gas grill is quite convenient to use, and the charcoal grill gives you more control as you get to decide on the amount of heat you want. However, while the gas grill and the charcoal grill offer so much in terms of quality service, pellet grills provide more.
Pellet grills are a combination of gas grills and charcoal grills in terms of ease of use and control over heat supplied. Pellet grills make use of wood pellets, and these wood pellets tend to enhance the taste of cooking. Furthermore, pellet grills are unmatched when it comes to precision regards to cooking temperature. These grills have digital thermostats that enable the user to enter an exact cooking temperature.
How to Choose a Pellet Grill?
Having seen the advantages that pellet grills offer to the user, it's easy to see why its popularity has spiked recently. However, there's still a point of concern for most people, and that's about buying a pellet grill. Since it's relatively unfamiliar territory, a lot of people find it challenging to choose from a wide array of models.
This article gives a deep insight into what to expect when you set out to buy a pellet grill and what to consider for obtaining the most suitable pellet grill for you.
10 Factors To Consider When Buying A Pellet Grill
#1 Construction Type
If you truly desire to buy a pellet grill that will serve you over a long while, then this point is vital for you. A grill that's built with quality parts is sure to stand the test of time. Take a look at the sturdiness of the grill you're about to buy, and you should also lift the lid to know how heavy it is.
Furthermore, when you drop the lid, then you should observe how it lays on the grill- it either covers it conveniently, or it unevenly leaves gaps. You should also check out the joints and welded parts along its ends. The right pellet grill should not have joints that do not fit correctly, as this can be an avenue for heat loss.
#2 Construction Material
When it comes to the durability of a pellet grill, you must take into consideration the construction material. An excellent way to observe this is to check the quality of material used; stainless steel is mostly used. However, it is common to see an inferior pellet made from stainless steel that's not rust-resistant.
A proper pellet made from stainless steel should be resistant to rust and also very easy to maintain. Like a kamado grill, you should also pay careful attention to the quality of the paint job as a thin coated steel plate is more prone to rust in the long run.
When the right material is used in the construction of a pellet grill, it tends to retain heat better, and this enables it to serve its purpose perfectly. Furthermore, quality materials guarantee efficiency in the grills, and this goes a long way in ensuring that the grill optimizes pellets conveniently.
#3 Temperature Range
A good pellet grill should be able to heat top temperature conveniently. The pellet grill should be ready to serve the purpose of roasting, grilling, baking, and smoking. All of these activities require an average temperature ranging from 1800F to 4250F. It's even preferable to have a pellet grill that can significantly optimize its temperature range as this broadens the performance level of the grill.
Some pellet grills make it possible to cook over an open flame with indirect heat, like a smoker, and this makes the options of cooking quite wide.
#4 Pellet Grill Controller
One important thing when it comes to grill is the amount of control such grills give the user when it comes to temperature regulation. Consistency in the amount of temperature supplied goes a long way in determining how well the food turns out. Maintaining a constant temperature is largely down to the control board of the pellet grill, which mainly serves as the brain box of the grill. Controllers vary in terms of accuracy, precision, and consistency. It depends on you to buy a grill that has controllers that will serve you best.
You will most likely use the grill on the outdoor, and this essentially means that the grills will function in different kinds of weather. Safe to say that some grills can maintain consistent temperatures in any condition, while others fluctuate when it's rainy or snowy.
#5 Searing Zone
It's not always ideal to have your food burnt on your grill every single time you use it. A lot of pellet grills have heat deflectors along with their panels that prevent food from burning.
#6 Size of the Grill
You should prioritize this particular factor when looking for the perfect grill. Pellet grills come in varying shapes and sizes, and you should determine the right one with the amount of space you need. The grill can be as small as a portable model that you can fit into the kitchen or even as big as a large unit which you can permanently station outside.
You must consider the amount of space you have that can conveniently accommodate the pellet grill as well as the size of your family. An average size family can do with a medium-size grill while a couple can do with a smaller version. Furthermore, bigger families and those that usually entertain guests can work with larger pellet grills that will serve them well.
#7 Ease of Maintenance
You'll always want to get a perfect pellet grill that will never break down at one point or the other. You must get a grill that can easily be serviced when the need arises. Also, it's good if you can install the grill without the need for a professional. It's also essential that you buy a grill that fits the kind of environment you live in. A grill with a glass lid might not be particularly suited to an environment with lots of kids.
It should also be easy to clean when there are spills from the food you cook with it.
#8 Hopper Size
The hopper size of the pellet grill plays an essential role in determining the efficiency of the grill. It determines how many pellets the grill can hold at once, and this goes a long way in helping you know the refill time. A big hopper size simply means the grill can cook for longer periods while a small hopper size makes it impossible for a long duration of cooking.
Apart from that, you should also note that colder climates will require you to use more fuel to maintain the temperature. You can also buy a hopper extension for the grill.
#9 Smoking Ability
Smoking of food can be pretty convenient on a pellet grill if the grill is capable enough. Unlike charcoal grills and gas grills where you have to regulate the smoke continuously, the pellet grill only needs you to fill the hopper with pellet and then dial in your preferred temperature.
#10 Specifications and Features
Pellet grills have varying capabilities, and as more and more models are being made, the competition is leading to more groundbreaking innovations. You should thoroughly study the features and capacity of whichever grill you intend to buy to know if it'll suit the purpose for which you intend to buy it. Some popular features include;
Direct grilling option
Secondary cooking racks
WiFi capability
Programmable capability
Control boards with meat probe input
Wrapping It Up
Pellet grills are an essential item for every home, and it's important to reiterate that their importance in making delicious barbecues and grills cannot be overemphasized. After all that has been said and done, the final choice of pellet grill that will best suit the purpose lies with you. Pay attention to your budget and do all of the necessary market research to know which pellet grill is ideal for you.
Furthermore, besides the pellet grill's price, you must consider all of the factors listed above with special attention to the quality of the pellet grill and the amount of space you have. It'll be awkward to have a pellet grill boxed up within your room simply because there isn't enough space to set it up. In addition, the quality of the grill greatly dictates the durability and efficiency of the grill, and this should be top of your priority list.
---
Rate This Article