Top 10 Best Sesame Cooking Oil Taste Reviews
Top Pick Sesame Cooking Oils
Sesame Cooking Oil – The Aromatic Cooking Oil That Is Beneficial Too
You might be familiar with olive oil, canola oil and avocado oil for cooking. But, have you heard of sesame cooking oil? Yes, it is popular cooking oil used in Middle Eastern, Japanese and Chinese cuisines. Yes, you have guessed it right! This oil is obtained from sesame seeds. But, do you wish to learn more about this oil? Read on:
What is Sesame Cooking Oil?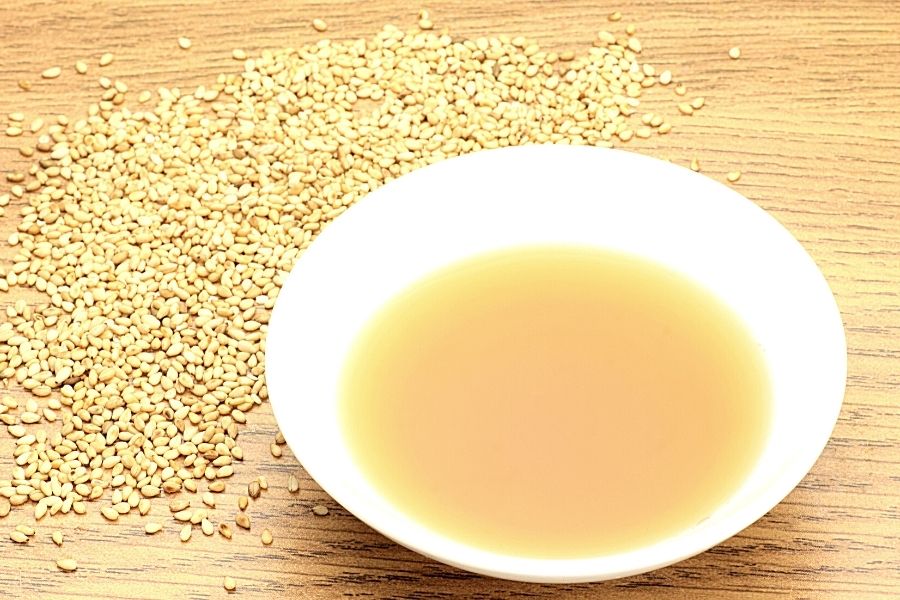 Sesame cooking oil is obtained from sesame seeds as mentioned earlier. These seeds are obtained from the sesamum indicum plant. These seeds are rich in B-vitamins and proteins. Nevertheless, the oil does not contain protein or many essential minerals and vitamins. However, the best sesame cooking oil is rich in antioxidants and fatty acids including phytosterols and vitamin E. You can find this oil in two variants. They are raw sesame oil and roasted sesame oil.
What Does Sesame Cooking Oil Taste Like?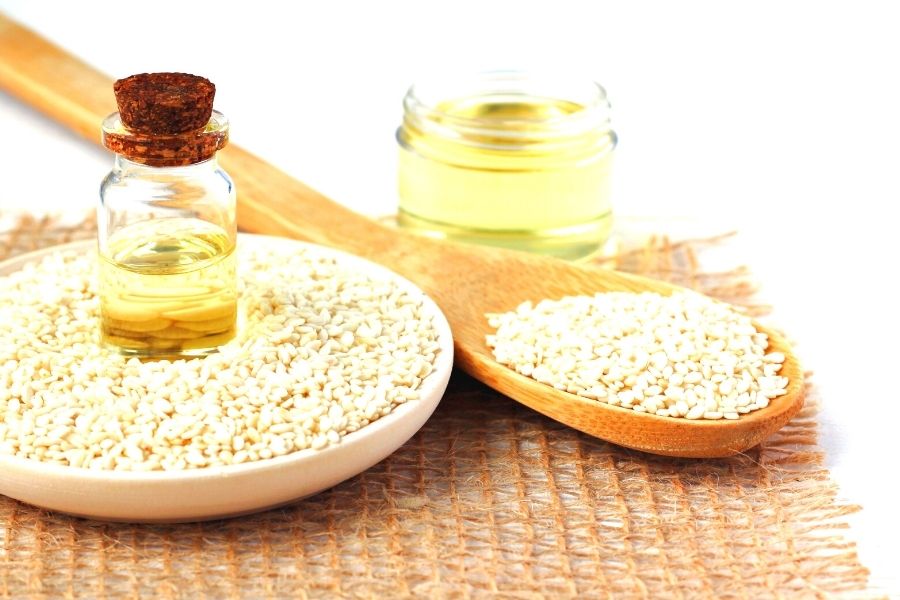 Sesame cooking oil obtained from raw seeds has a light color and a neutral and delicate flavor. Toasted variants, on the other hand, have a nuttier, richer and darker taste. Both of them are used in cooking. Both kinds are used in sautéing vegetables or meats. Even, the oil is used in marinades and dressings. The calorie content in a tablespoon of this oil would be 120, while protein is nil in this quantity of oil. The fat content in a similar quantity of this oil is 14 grams, where there will not be any sugar, fiber and carbohydrate content in this quantity.
When you take the case of cold-pressed sesame cooking oil, it will have a milder and almost sweeter taste. In the case of toasted sesame oil, it will have a richer taste and darker color than the unroasted variant. Also, the roasted variant will be darker in color and will have a smoky and roasty taste.
Is Sesame Cooking Oil Healthy?
Sesame cooking oil is rich in antioxidants. Along with phytosterols and vitamin E, this oil also contains sesaminol, sesamol and lignans. These compounds aid in fighting free radicals. In turn, it may bring down the risk of developing chronic diseases. Here are the potential health benefits you can expect from this oil:
Heart Health: Sesame cooking oil has a perfect balance of omega-9, 6 and 3 fatty acids. The first of these is monosaturated fatty acids, while the other two are polyunsaturated fatty acids. Studies show that a diet rich in these fatty acids can bring down the risk of developing heart diseases. Some studies show that consumption of this oil may aid with bringing down triglycerides and LDL cholesterol levels. These healthy levels will safeguard your heart.
Inflammation Reduction: In many cultures, sesame cooking oil is used as a traditional medicine for its anti-inflammatory properties. It is due to this property, this oil has been used in traditional Taiwanese medicine for treating premenstrual cramps, scrapes, cuts, toothaches, joint pain and more. Even, some studies show that this oil is effective in bringing down inflammatory markers.
Regulated Blood Sugar Levels: Sesame cooking oil is known for its ability to regulate blood sugar levels. Studies show that adults consuming this oil have reduced fasting blood sugar levels. Even, it has brought down HBA1C levels according to a study.
How to Cook Sesame Cooking Oil?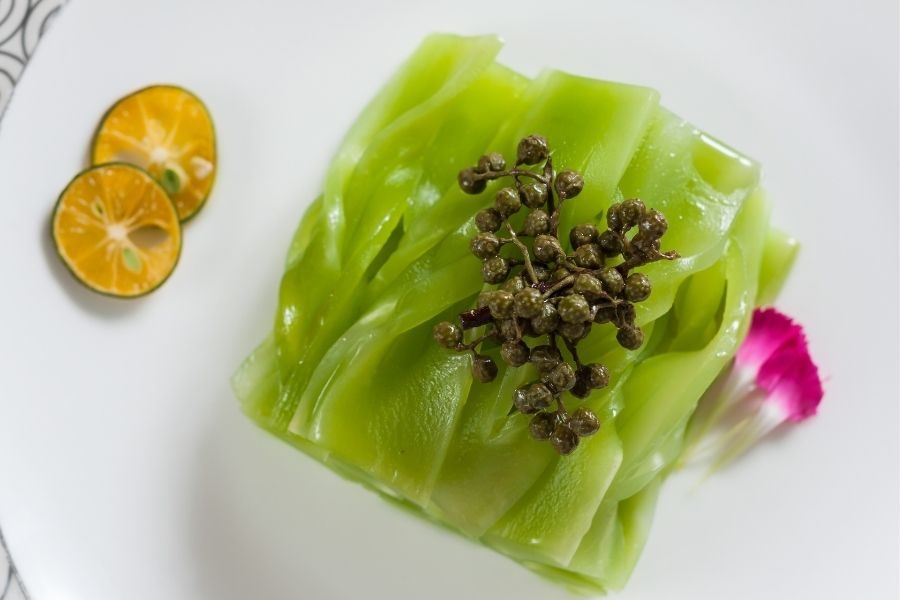 When it comes to Asian-style cooking, sesame cooking oil, particularly, the toasted variant is highly common. Even, many cooks in this cuisine add this oil as a secret ingredient to enhance the flavor of their dishes. Of course, the toasted variant of this oil might cost you more.
However, just using a little of this variant of oil will help you get a lot of flavor to your dish. The problem with the toasted variant is that it has a low smoke point. It means that over-heating can make this oil go rancid. However, there are other ways to use this oil without heating it too much. Let us find some ideas on how to add this oil to your cooking:
You can try drizzling it on your soups to get an extra punch of flavor
Otherwise, you have the option to whisk it in your vinaigrette
You can use this oil to hit a stir-fry
Do you want to coat your noodles? Why not try sesame cooking oil?
How about dressing up your bowl of popcorn with this oil?
You will be surprised to know that you can even drizzle it over your ice cream for a different flavor.
If you have chosen or planning to choose refined sesame oil, you can use it in any savory recipe you would otherwise make with canola or olive oil. But, when it comes to toasted sesame oil, you can use it in other ways as well. Typically, you can use it as finishing oil on the top of a dish that you have already cooked. Nevertheless, if you keep the heat low, you can do a little cooking with it as well.
What Can You Combine Sesame Oil With?
You can combine sesame cooking oil with some of the following ingredients:
To make a simple salad with this oil for dressing, you can use red peppers, garlic and cucumbers
Spicy foods like chili peppers and kimchi go well with this oil
Grains like rice, faro and quinoa goes well with this oil
You can use this oil when you make fried rice with scallions, garlic and ginger as the base
Proteins like tofu and chicken goes well with this oil
Sweet vegetables like sweet potato and winter squash taste better when cooked with this oil.
With different options of sesame cooking oil available to choose from, you can try innovative dishes with this oil.
What Features Should You Consider When Buying Sesame Cooking Oil?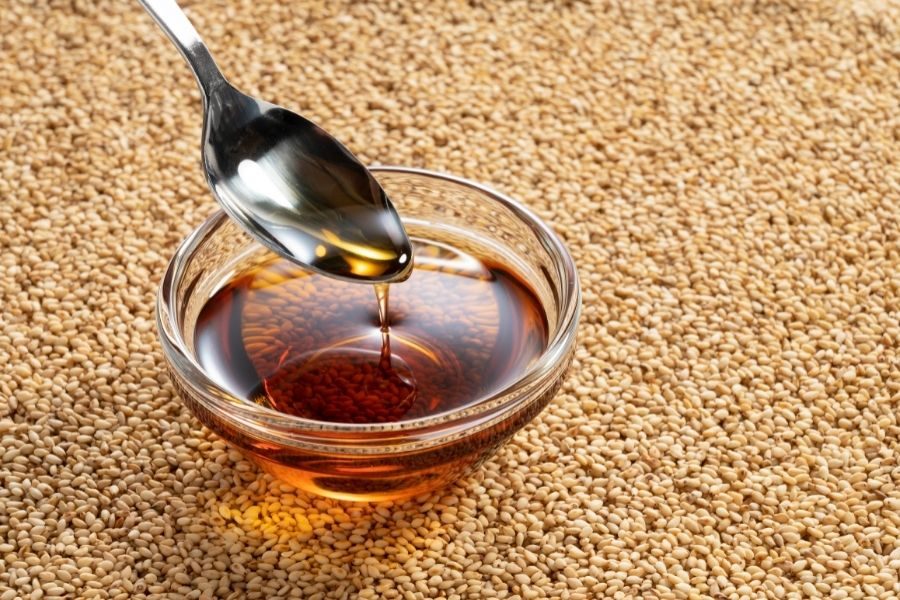 When you intend to shop for sesame cooking oil, you can consider the features listed below to make sure that you choose the right oil:
Choose toasted oil: When it comes to buying sesame cooking oil, it would be a good idea to choose the toasted variant. This feature will ensure that you can get the oil that is full of sesame aroma as compared to the unroasted variant.
Choose Oil With Darker Color: If you wish that the sesame cooking oil you buy should have a stronger flavor, you can look for a pack that has darker color oil. The darker the color, the deeper the seeds have been roasted and also this feature will ensure better flavor. Of course, this feature is a personal choice. If you wish that the oil should have a better sesame flavor, you should consider this feature. Otherwise, you can skip it.
Consider Higher Smoke Point: This feature is also a personal choice when you intend to buy sesame cooking oil. Do you know why? If you plan to use the oil for deeper and high-heat cooking, you should consider whether the oil that you have shortlisted is suitable for high heat cooking with a higher smoke point. In general, raw or unroasted sesame seed oil will have a higher smoke point as compared to roasted oil. The roasted variant is better concerning flavor and color. But, you cannot use it in high-heat cooking. So, consider what you intend to use the oil for and accordingly make your choice.
Choose Organic: You know the value of organic sesame cooking oil as compared to the inorganic variant. Yes, the former would have been made using organic sesame seeds grown by following organic farming practices. Also, the seeds would have been cold-pressed without the use of any chemicals and fertilizers or heat to extract the oil. When you go for this feature, you can gain the satisfaction of making a healthy choice for your family.
Choose Non-GMO Oil: When you choose non-GMO sesame cooking oil, you can get to shop for the oil that has no ingredients that are made from genetically modified substances. So, you can feel satisfied that you have shortlisted only the safest of the products for your family.
Also, if you follow Kosher Diet, it is better to check whether particular oil is Kosher-Certified before you buy it.
How Much Does Top-Rated Sesame Cooking Oil Cost?
When it comes to high-end sesame cooking oil, you can find options for more than $50. But, you intend to try this oil for the first time in your cooking; you can start with cheap sesame cooking oil. You can find affordable sesame cooking oil for around $5. The average cost of sesame cooking oil will differ based on different factors like whether you buy the oil from roasted or unroasted seeds, organic or inorganic and many other factors.
Final Verdict
Even though fresh and raw sesame cooking oil will have a mildly bitter taste, the aroma is something that will never fail to impress you. Above all, this is a healthy choice you make for your family. So, compare and choose the best sesame cooking oil after considering the features listed above and you will get a healthy alternative for cooking oil with this oil.
---
Rate This Article