Top 10 Health Benefits of Moxibustion Therapy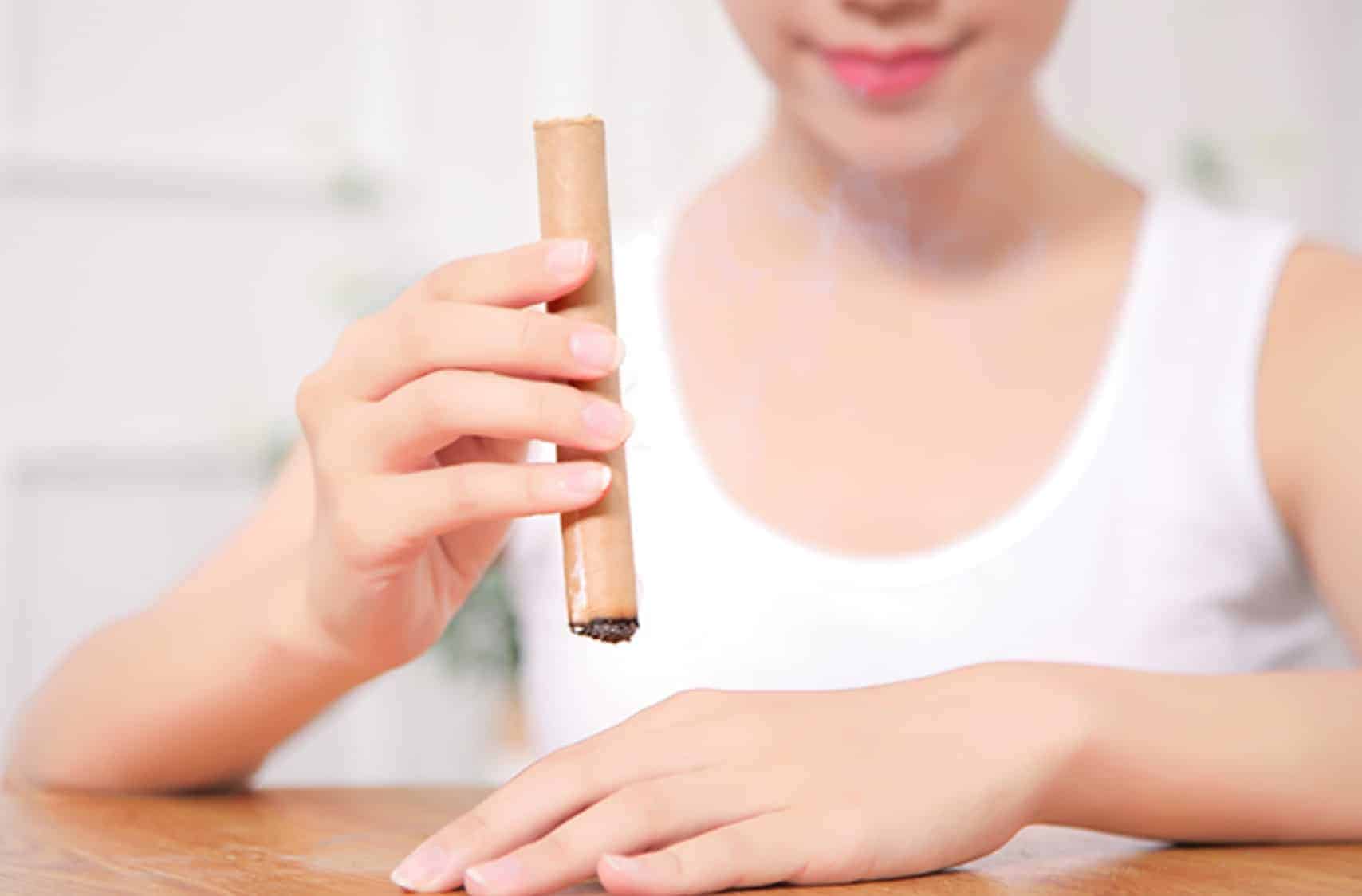 Top Best Moxibustion Sticks Based on Reviews and Price
Last updated on September 13, 2023 5:14 pm
Why Moxibustion Therapy is Popular?
Alternative medicines have been in use for hundreds of years. Complementary and alternative medicines such as acupuncture and herbal medicines are still used all over the world.
According to WebMD, more than half of adults in the United States use alternative medicine. One of the best-known alternatives is called Moxibustion, a traditional Chinese and Tibetan medicine that is usually accompanied by acupuncture. Moxibustion basics have been in use ever since humans discovered using fire.
Starting Moxibustion opens up opportunities for someone to reap the benefits of this treatment. Moxibustion has a lot of benefits, from reducing hot flashes to improving blood circulation and heart health. It is an accessible treatment that aims to treat a lot of things.
What is Moxibustion Therapy?
Moxibustion is a Chinese therapy done by heating the area around the acupuncture points of the body. The parts are usually heated up by burning what is called as Moxa or Folium Artemisia Aagyi), or mugwort in English. Because of the method of this treatment, it is sometimes called warm acupuncture.
There are different ways to use Moxibustion. However, the most common version is by using Moxa sticks using a tray to hold the stick in place while burning. Another option is to hover the burning Moxa stick in the area to be treated. The last option is using ginger to hold the burning moxa in place.
Each type is great for different parts of the body. For example, the tray is usually used for wide areas like the back, and the Moxa stick is for more specific spots. The Ginger and moxa options are for areas like the abdomen. The great thing about it is that the patient doesn't need to do anything while the treatment is running.
Top 10 Health Benefits of Moxibustion Therapy
10. Reduction of Hot Flashes
Hot flashes are the sudden feeling intense warmth at night, specifically on areas like the face, the neck, and the chest. The patient will feel extremely cold after the scenario as the body loses a lot of body heat. It can also cause severe sweating and an overall unpleasant feeling and usually occurs after menopause.
It was reported that getting Moxibustion Therapy can reduce these episodes of hot flashes. A study which was conducted in 2009 found out that Moxibustion can reduce the frequency, severity, or both when it comes to hot flashes episodes. In another study, four weeks of Moxibustion treatment was able to reduce the symptoms of this scenario.
9. Stimulates Blood Circulation
Another benefit of getting a Moxibustion therapy is improving the blood rate flow of the patients. It was tested by Nanking University faculty on Takayasu arteritis. For those who don't know this condition, it happens when the aorta and other major blood vessels have inflammation.
After the study, it was revealed that both acupuncture and Moxibustion has a good therapeutic effect on people who have Takayasu Arteritis. Out of the 31 cases tested, only 3 cases are ineffective. This is done by improving the blood circulation of the affected blood vessels. Moxibustion can be used on conditions that inhibit proper blood circulation.
8. Boosts the Immunity System
Indeed, Moxibustion can give a boost to the immune system and make it more reliable in fighting stronger health threats. According to a study by Hubei University of Chinese Medicine, which was published in 2014, Moxibustion can fight bacterial infection by boosting autophagy and macrophages. Autophagy is the natural process in which the body clean out damaged cells.
Using a Moxa stick in the ST 36 acupuncture point (near the knee cap) is also known to increase the white blood cell count. It is an easy, quick, and relaxing treatment that can help you weather out persistent cold during the winter.
7. Helps People with Sleep Problems
Moxibustion is also used to help in symptoms of primary insomnia. A study made by Guangzhou University of Chinese Medicine concluded that Moxibustion could be considered as a therapeutic option for insomnia. According to the Shen Nong website, the combination of acupuncture and Moxibustion is a great way to enhance sleep, improve qi and blood flows.
To make it effective, the areas called Yong Quan, and Zhao Kai can be warmed up for better sleep. If you want to get Moxibustion in your home for accessibility and savings, you might have to know how to roll your Moxa stick and apply it on designated acupoints for 5 to 15 minutes.
6. Moxibustion Is Good For the Heart
Together with acupuncture, it was revealed that Moxibustion could improve cardiac or heart function. This treatment is especially effective for people who are suffering from heart failure. This recent study was published by the Guangzhou University of Chinese Medicine just last year. The specific application of heat and acupuncture in the right places can make the heart beat faster and more effectively.
Moxibustion can also help in jumpstarting red blood cells and hemoglobin production, which are all needed inadequate levels. This effect can be achieved after weeks of continuous treatment and will remain for quite a long time if done properly.
5. Reduce Symptoms of Gastrointestinal Issues
One of the best and commonly known usages of Moxibustion is for gastrointestinal issues. Another study, this time from the Henan College of Traditional Chinese Medicine, concluded that Moxibustion has a positive effect when it comes to treating gastritis. Continuous treatment can relieve the symptoms experienced by patients with gastritis.
Besides, according to Health Line, Moxibustion is used for diarrhea, colitis, constipation, and irritable bowel syndrome. There is no harm in trying this treatment if you want a more natural approach in medicine. However, people with sensitive lungs and skin might experience burns or breathing problems.
4. Helps in Weight Loss
The treatment is also known as weight loss aid, specifically on Asian females. According to a study from Chang Gung Memorial Hospital in Taiwan, there was a huge improvement in the waist area after eight weeks of treatment. The participants' waist-to-hip ratio was improved while there is no significant change whatsoever to the control group, who only watch educational program for eight weeks.
Paired with acupuncture, Moxibustion also helps in lowering down LDL cholesterol and fat accumulation. The healing is due to the heat promoting the right flow of "qi" or life force in the right parts of the body.
3. Promotes Postpartum Recovery
Postpartum depression is a depression after childbirth which is caused by a lot of things including changes in the body's hormonal level and fatigue. Acupuncture has been used to ease out pregnancy problems. But combine it with Moxibustion, it is used to speed up someone's postpartum recovery.
The usage of Moxibustion to improve the postpartum recovery speed is called "Mother Warming". Moxibustion is used to boost energy, improve blood circulation, and relieve pain from different parts of the body. Take note that using moxa sticks and Moxibustion, in general, is not recommended for mothers who delivered using the cesarian section.
2. Reduce Muscle and Joint Problems
Moxa therapy can be used to treat pain and discomfort on muscles and joints. It can bring relief to your aching muscles by its anti-inflammatory effect. This therapy has been used for arthritis and chronic pain. According to a study, its analgesic effect is stronger when you use the moxa with higher temperatures.
The therapy is not only good for joint problems that occur on older folks. It can also relieve the pain in the back muscles. Moxibustion is considered an effective treatment for aches and discomfort, which are caused by "cold" muscles. Its healing property comes from the accurate application of heat on specific acupuncture areas.
1. Decreasing Breech Birth Risk
The normal position of babies before birth is in the headfirst position. But in some instances, the opposite happens, and some babies are positioned feet-first in their mother's womb. This condition is called breech birth and can be dangerous for both the mother and the baby itself. Breech birth can only be detected when the due date gets close and closer.
According to Health Line, a 2018 review stated that using Moxibustion can correct the baby's position even before the delivery date. It is done by having indirect Moxibustion in an acupoint called the bladder67 or zhiyin. Besides, some hospitals in the UK have staff members that are trained for both acupuncture and Moxibustion.
Final Thoughts
Moxibustion is an old traditional Chinese medicine that doesn't seem to go away. This tells a lot about its effectiveness and accessibility, which is essential in places with no medical facilities. It is also a very flexible and beneficial treatment that can address a lot of aches and pains that someone endures.
The treatment is most beneficial to people who have chronic pains. You can find Moxa sticks online or make your stick. Get yours today or go to a licensed clinic and experience this natural treatment.
---
Rate This Article