Axe Brand Medicated Oil Reviews – Best External Analgesic For Pain Relief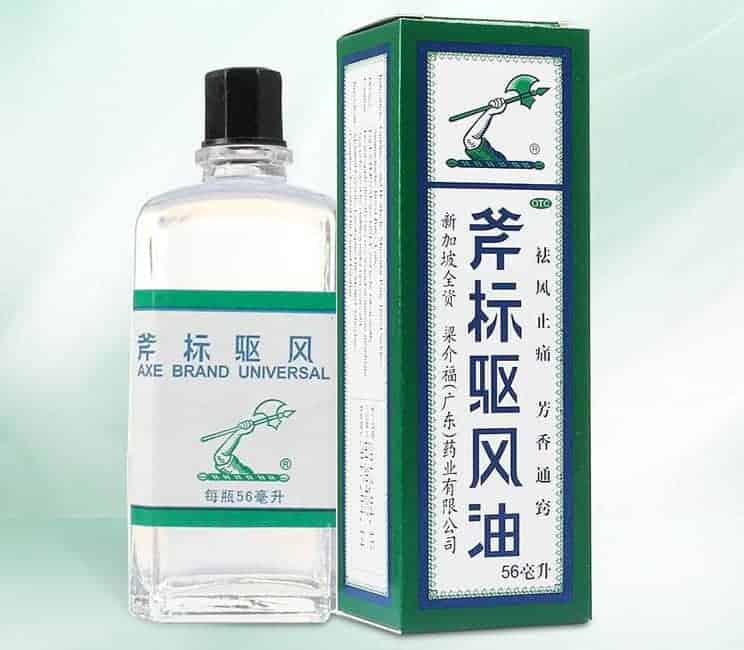 Editors Picks: The Best Axe Brand Medicated Oil
Axe Brand Medicated Oil in Chinese Medicine
A Chinese Proverb reads "Nature, time and patience are the three great physicians". This is why many Chinese medicines are purely natural with natural ingredients. When it comes to Chinese medicine for pain relief, you will come across many different options. But, what to know about Axe Brand Medicated Oil? Is it worth the money you spend? Let us find out in this review:
What is Axe Brand Medicated Oil?
As the name implies, it is a product from the Axe Brand. This external analgesic is medicated oil meant for addressing simple backache, sprains, bruises, strains and pain caused by arthritis. This product is available in different bottle sizes for customers to choose one based on their requirements.
With three active ingredients with natural external analgesic property and three other inactive ingredients, this medicated oil is widely accepted for muscle soreness and sprains. It provides temporary relief from pains. Even, it is an aromatic oil that relieves cold and nasal congestion. What is this oil used for? Let us find out here:
What is Axe Medicated Oil Used For?
The known reason as claimed in the pack of this oil is for mild pain in muscles and joints that occurs due to sprains, bruises, strains, arthritis and simple backache. However, the uses of this product are more than these. Let us throw some light on the major health benefits users can expect from this product:
Muscle Aches And Pains
Minor aches and pains in muscles can happen due to different reasons. For instance, on a given day of pain, we might have walked a lot than our regular days. Otherwise, we might have engaged in strenuous activity on that day. Even, at instances, heavy weight lifting causes pain in the muscles. Irrespective of the reason for the minor muscle pain, the application of the Axe Brand Medicated Oil will help with the relief by applying directly to the affected area.
Joint Pain and Aches
Every joint pain need not be the arthritis problem. In some instances, we get a pain in the joints in our hands after we play tennis, cricket, or other such games. In the same way, we get pain in joints in our legs after continuous walks. These are temporary pains and these pains can be relieved with the help of this medicated oil. Even, the pain in joints can happen after a sudden unexpected movement. For all these types of joint pains, it will be possible to get the expected relief with the help of Axe Brand Medicated Oil
Simple Backache
Backache is common these days among youngsters due to a sedentary lifestyle. As they will have to sit continuously for hours together they get pain in their lower back. With the application of this medicated oil, they can get temporary pain relief.
Sprains and Strains
At times, sprains and strains can cause unbearable pain. But, with Axe Brand Medicated Oil, it will be possible to get rid of the pain caused by strains and sprains. Even, with the continuous application of this analgesic oil, the sprain and strain will also be relieved.
Bruises
In some instances, we face an injury, but blood won't come out. In these instances, bruising will happen in the part of the skin that was affected. In most instances, the part of the skin will be painful when touched. Even, in some instances, it will cause pain even when untouched. Irrespective of whether it creates pain when touching or without touching, it will be possible to get bruising relief with the help of Axe Brand Medicated Oil.
In addition to the benefits above, this product is also known to address cold, nasal congestion, mosquito bites and headache.
How to Use Axe Brand Medicated Oil?
Adults and kids of three years and more than this age can apply a few drops of this oil in the area of pain. The oil should be applied gently. The application should not be done more than three or four times a day.
Warnings
This medicated oil should not be applied for kids less than three years. When applying this oil, even adults should avoid contact with mucous membranes and eyes. Also, after the application of this oil, a bandage should not be applied. Also, it should not be used in damaged or irritated skin and on wounds.
How Does Axe Brand Medicated Oil Work?
The product has three active ingredients and three inactive ingredients. Just with six ingredients, this product does great wonders when it comes to pain relief. Thanks to the ingredients that help this medicated oil to work wonders for users. Here are the details about the ingredients that make this oil work:
Menthol
This primary ingredient in the Axe Brand Medicated Oil helps treat minor pains and aches in joints and muscles. This ingredient works as a counterirritant. It means that it relieves pain by causing the skin to feel cool first and then warm. These sensations in your skin will distract you from the feeling of pain and ache in your joints and muscles.
Camphor
Camphor is also a primary ingredient in the medicated oil. It reduces swelling and pain by creating numbness in the sensory nerve endings in your skin. Even, it helps with the prevention of skin redness.
Methyl Salicylate
This primary ingredient is known as tee tree oil commonly. It works as an external analgesic, thereby making the Axe Brand Medicated Oil, analgesic oil as well. Its pain-relieving action is well-documented and this is why it is one of the active ingredients in the medicated oil.
Eucalyptus oil
Most of us have used this essential oil for cold and cough relief. This secondary ingredient in the Axe Brand Medicated Oil helps with cold relief as well in addition to its ability to relieve pain. It also brings a soothing smell to the medicated oil.
Lavender oil and mineral oil are the other two secondary ingredients in this product that contribute to its effectiveness.
What Do Customers Feel About Axe Brand Medicated Oil?
Here is what customers will have to say about Axe Brand Medicated Oil:
Relieves Muscle Aches and Headaches
Most users of the Axe Brand Medicated Oil are happy that this product quickly relieves their muscle pain and headache. It gets quickly absorbed by the skin they claim. So, it quickly gets into our circulatory system and relieves pain in a soothing way. Also, most users are highly satisfied with the aroma that brings a relaxing feel to them.
Reduces the Level of Pain if the Pain is Very High
When many people claimed that it works greatly well for minor pains, when the pain level is very high, it surely helps with reducing the level of pain. For instance, if your pain is on level 10, with the application of this medicated oil, it will reduce to 6 or 7 level on the initial application. Again, you can apply to further reduce the pain as claimed by most users.
Relieves Joint Pain
Many users of this product, who tried this medicated oil for their arthritis pain were able to get the pain relief. They are highly happy that this oil works for their arthritis if the pain turns out to be high.
Back Pain Relief
Many users, who were suffering from back pain for long, just tried this oil on their back. They are happy that whenever their back pain level increases, this medicated oil comes as an elixir to bring down their suffering.
Sore Throat Relief
Many users of Axe Brand Medicated Oil also claimed that this oil relieved their sore throat quickly. When applied on the throat externally, it gives a soothing sensation and quickly relieves sore throat.
Cold Relief
Not just sore throat, many users use this medicated oil as and when they have a heavy cold. It works because of the eucalyptus oil present in this oil they believe. In addition to cold relief, it relieves all cold-related symptoms like sneezing, coughing and running nose as claimed by many users.
Sinusitis Relief
Also, many users wonder how effectively this product works to relieve their sinusitis problem. Even, the headache and heavyweight in the head area caused by sinusitis are relieved by Axe Brand Medicated Oil as stated by most users.
Final Thoughts
In this review of Axe Brand Medicated Oil, overall we found that the product does wonders. Even, it relieves the problems that were not stated in the pack itself. Some people feel the oil to be strong, while some feel it soothing. This sensation varies from one person to another based on their tolerance level. For those, who feel it to be strong, they can just a single drop of this oil and can apply on the area of pain to get the expected relief. The small bottle does wonder and stays for long as well.
---
Rate This Article