Top 28 Best Chinese Medicines All the Time
Chinese medicines and herbs are effective to solve a lot of health issues. The best Chinese medicines are able to balance Yin and Yang in our bodies. Most active ingredients Chinese medicines are natural and herbal with hundreds of components. Although it is hard to make sure the mechanism about how the medicine or herbs works on our body, the effectiveness of each Chinese medicine is proved by millions of people.
The advantage of Chinese medicine is that it works smoothly on our body – to help us recover and maintain good health. It is not irritant and has almost no side effects. Its purpose is to help us recover using our own immune system. Therefore, you may hear that someone can recover from cancer by using Chinese therapy, which can be sure because traditional Chinese medicine helps to balance Yin and Yang and achieve a healthy balance in our body.
We have researched hundreds of Chinese medicine and herbs. We also consulted with more than 30 pharmacists and 200 real users. Here are popular Chinese medicines that you can find on the market. All of them are tested and proved by millions of people, so that you can definitely trust its function and effectiveness.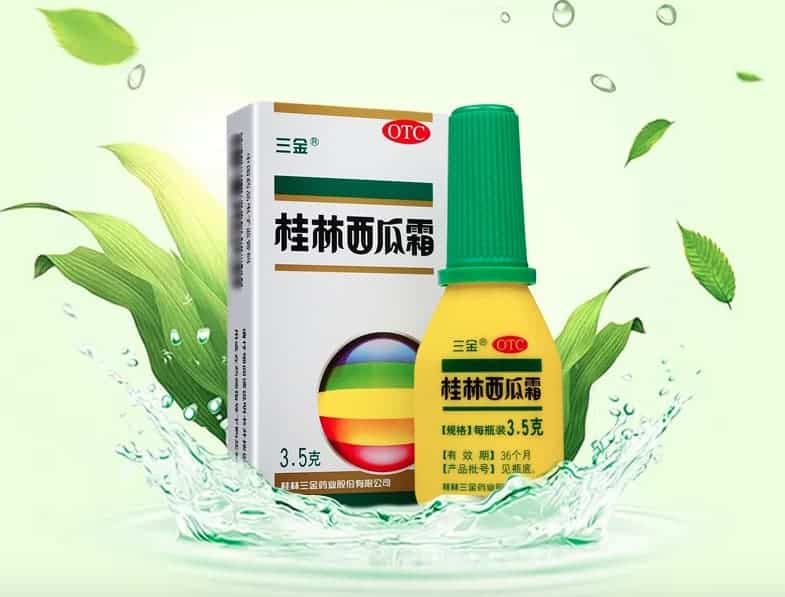 Sanjin Watermelon Frost Spray is Chinese medicine. It is a natural remedy for freshening breath. By providing a delightful watermelon aroma, it freshens the breath of the users. The good thing about this product is that it effectively relieves canker sores as stated by most users. It is being used for long by people for finding the right relief for ulcers and sore throats. The cooling effect of this product helps with alleviating swelling. Also, it is identified as effective in flushing out unwanted toxins from the body.
Po Chai Pills is Chinese medicine. It is known for its effectiveness not just in improving gastrointestinal health, but also in the immune system and inner ear health in humans. With herbal ingredients, this product is claimed to be a safe remedy for any type of stomach problems. This digestive care remedy is used by many people as a first aid to any type of stomach problem that arouses as a result of overeating.
Nin Jiom Pei Pa Koa is a Chinese sore throat remedy. The good thing about this remedy is that it is herbal. It means that it will not cause any side-effects that the chemical-based remedies for sore throat and cough create. According to a study conducted by the China Academy of Traditional Chinese Medicine, the article published in the year 1994 indicated that this Chinese medicine has a considerable effect on relieving not just coughs and cold, but even it relieves asthma and it is helpful in the removal of sputum.
Pe Min Kan Wan is offered by the brand as an herbal dietary supplement. The good thing about this herbal remedy is that it is a GMP-Certified medicine. Even though this product has nose allergy pills, they work against any type of allergy. If a person is allergic to anything like dust, flower exposure, he/she can use this Chinese medicine to get a complete cure from allergies.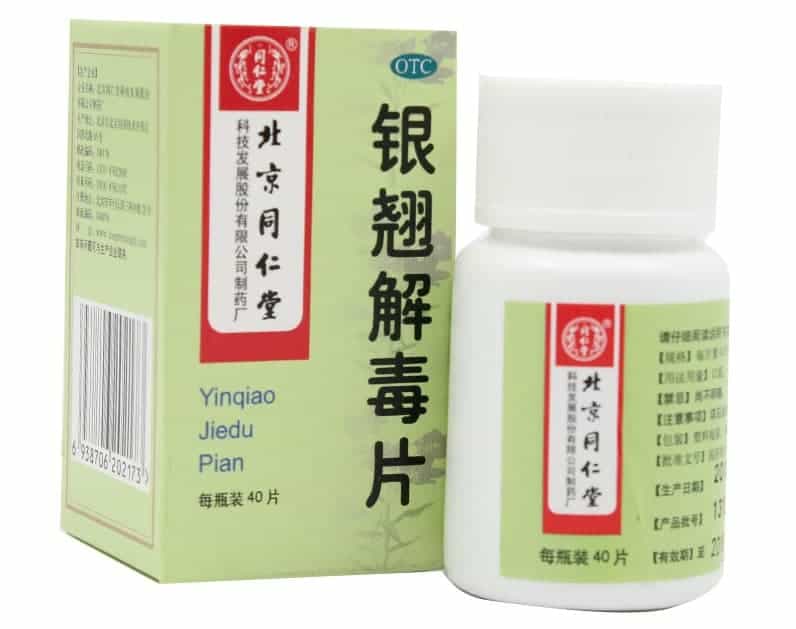 Yinqiao Herbal Tablets are produced as a respiratory support supplement that is known for its effectiveness in supporting overall well-being.
With effective ingredients, the herbal tablets are designed to improve overall health and wellbeing besides improving the respiratory system functions. Also, the product claims to support the health of mucous membranes of the parotid gland, the nose, and the throat. In addition to the respiratory system, this product is claimed to support gastrointestinal and nervous system health.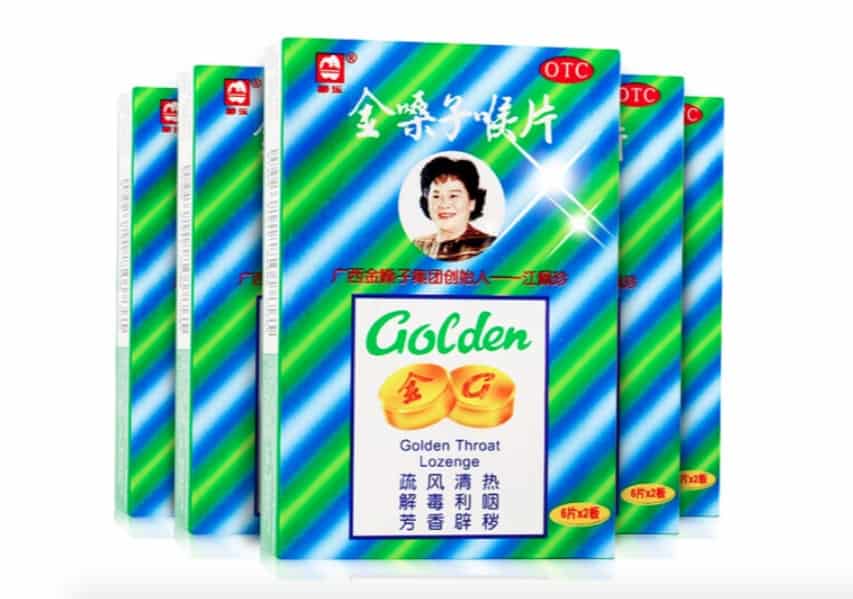 This is the former name of the throat lozenge, which is presently called Honeysuckle Soothing Drops. This herbal supplement is produced by Solstice Medicine Company. The pack encompasses 12 Lozenges. One pack will have 2 blister cards with 6 lozenges per card, thereby making a total of 12 lozenges.
Not just herbs, fruits are used in the making of this product. On a given day, 6 lozenges can be used to get the required relief. It is produced for temporarily relieving sore throat and cough caused by inhaled irritants and colds.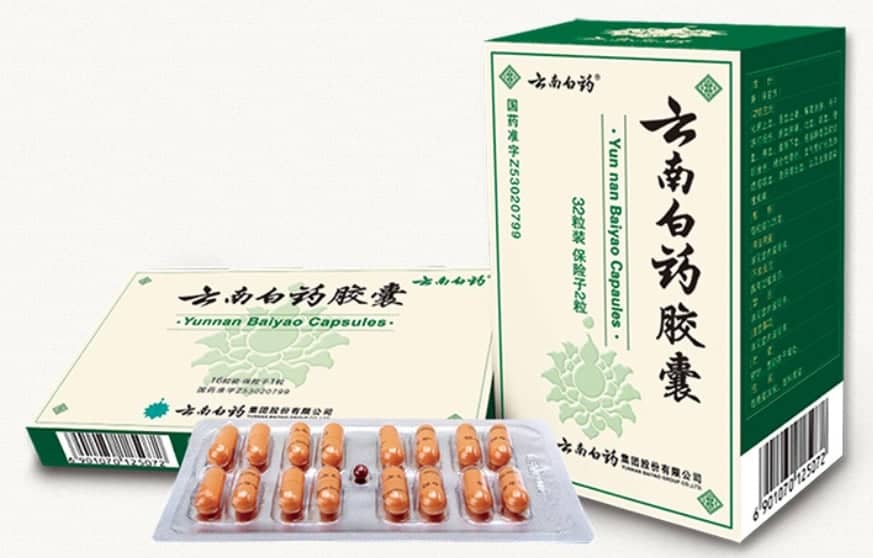 Yunnan Baiyao, otherwise called Yunnan Paiyao is traditional Chinese medicine. It is used and marketed as a Hemostatic product. It is used not just in humans, but also in veterinary alternative medicine. The drug is administered in multiple routes. In a restricted number of human studies of small sample sizes, it has been found that the administration of this drug has reduced perioperative bleeding. It is even found to be effective in different ulcerative hemorrhagic conditions.
Die Da Wan Hua Oil is a popular Chinese herbal medicated oil. The purpose is of this oil is to relieve pains and aches in joints and muscles. Some of the common pains that this oil can address are the pains caused by sprains, strains, bruises, arthritis, and backache.
Most of us experience these pains very often. So, having this oil handy in a home will help with achieving the relief that you expect from your pain. It is strictly for external use. Also, it should be used with caution when it comes to directly apply on the cut skin and on wounds.
Chuan Xin Lian is an herbal supplement created with Andrographis extract. This product is a supplement available to support the health of the throat, the respiratory system, and the immune system. To make it easy to consume, this product is offered as sugar-coated tablets. It will help with getting the required relief from sinus symptoms like sore throat and the common cold.
This is a trusted Chinese herbal remedy that is being used by people in China for long. It improves the functioning of different systems by getting rid of toxins. As inflammation is the reason for many issues, the anti-inflammatory property of this medicine reduces inflammation to improve overall health and wellness in users.
High Strength Fargelin Tablet is an herbal remedy that will bring relief to the pain and discomfort caused by piles. This tablet reduces the swelling and inflammation as well to bring piles-relief to the users. Initially, it stops the bleeding in stool, which generally fears the patients with piles in the first instance. Then, it slowly relieves the inflammation and then completely cures the piles. In the present situation, people take a diet that is not rich in fiber content.
Also, most of us these days have a sitting job. Both of these factors contribute to piles. But, this product is claimed to bring the expected relief.
Liu Wei Di Huang Wan is a Rehmannia Formula with six ingredients. It is known to improve not just immunity, but also energy in users. Even, it is known to balance the hormone levels in humans. Also, it is used as a medicine to keep blood sugar and blood pressure levels in check. It is a popular Chinese formula that is known for its effectiveness in nourishing the kidney and liver yin.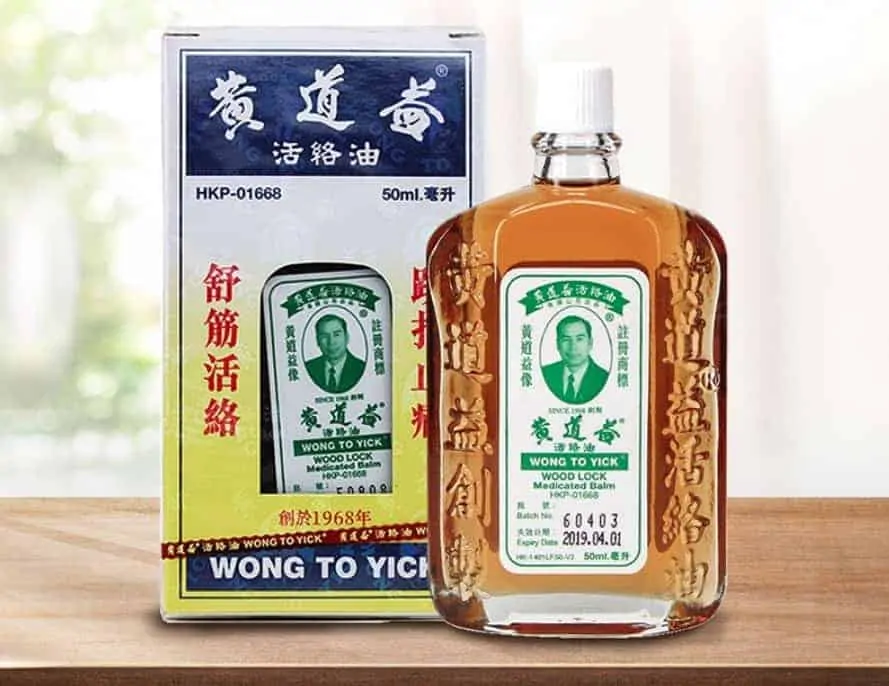 Wood Lock Oil is also called Wong to Yick oil. It is a medicated oil created to bring temporary pain relief in muscles and joints. Sometimes, the pain is caused by backache, while in some instances, it arises as a result of sprains and strains. Irrespective of the source and reason for pain, this medicated balm is known to relieve the pain. The main purpose of this remedy is pain relief.
The Tiger Balm Red Ointment is an extra-strength herbal rub that is meant for treating pain. Not just for headache, this pain-relieving ointment is meant for pain in muscles in any part of the body. Even, it can relieve joint pain. It can be a handy remedy for those engaged in workout sessions. They can apply this ointment on the areas of pain after their workout session. Even, it can be applied before the workout session to ease out the pain.
Tiger Balm is a pain-relief ointment. It is meant for external application and its aroma brings relief as well. Not just because of its pain-relieving benefits, but also due to its aroma, it relaxes tension headaches.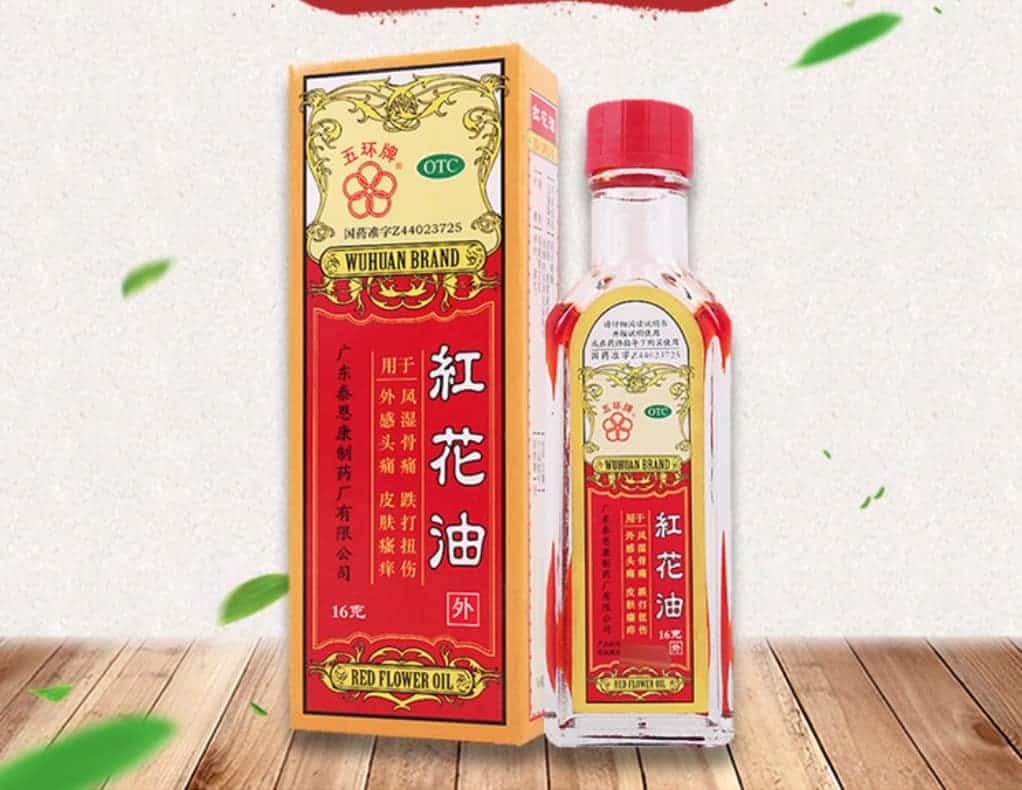 As the name suggests, Red Flower Analgesic Oil is an analgesic that is meant for external application. It is used for pain relief in a number of pains including rheumatoid arthritis pain. In addition to rheumatism, this product is known to address spasms, sprains, bruises and even cuts and burns. It is also a remedy for insect bites and stomach aches. Even, patients with other types of joint pain can rely on this remedy for external application. Will this product work for my pain will be your question.
It is an external analgesic with safe ingredients that are effective in bringing the expected relief from muscle pain. It encompasses ingredients that are known to be effective in providing temporary relief from minor pains and aches not just in muscles, but also in joints. If the pain is due to sprain, strain, bruising, arthritis, or backache, you can try this remedy to get the expected relief.
The key ingredients in Weisen-U Stomach Remedycan relieve acid reflux and can relieve inflammation in the stomach. Even, the key ingredients in this Chinese medicine can support gastrointestinal health along with respiratory function. It is ideal both for travel use and household use.
The main purpose of this remedy is to act as a dietary supplement to improve gastrointestinal and respiratory health. But, it can do more than just safeguard these systems.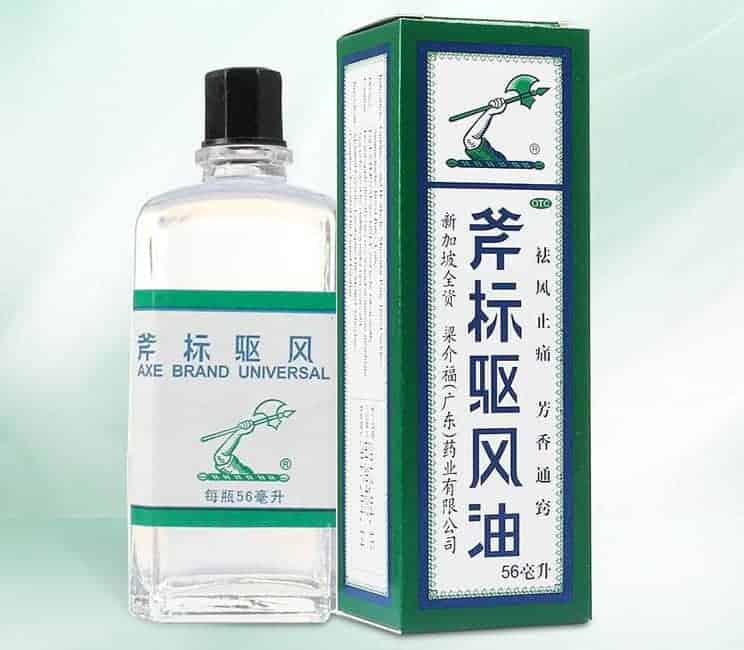 It is a product from the Axe Brand. This external analgesic is medicated oil meant for addressing simple backache, sprains, bruises, strains and pain caused by arthritis. This product is available in different bottle sizes for customers to choose one based on their requirements.
With three active ingredients with natural external analgesic property and three other inactive ingredients, this medicated oil is widely accepted for muscle soreness and sprains. It provides temporary relief from pains. Even, it is an aromatic oil that relieves cold and nasal congestion.
This herbal supplement helps with maintaining health from top to bottom. For instance, it has ingredients to take care of the head, eyes, ears, mouth, gums, tongue, throat and even urinary and intestinal systems.
The Pain Relieving Medicated Plaster is distributed by Solstice Medicine Company. It is produced by Wu Yang Brand. It is a Chinese medicine that is available in two different sizes to help people get relieved of pain quickly. This product is undoubtedly a must-have for sports lovers.
The reason is that when they are engaged in play regularly, it is quite natural that they will get minor aches and pains almost on a daily basis or at least regularly. For them, this Pain Relieving Medicated Plaster can come as a quick remedy such that they can concentrate on their practice sessions without worrying about the pain.
Tong Luo Qu Tong Gao is a pain-relieving poultice. If you are new to the term poultice, you might be wondering what it is. It is nothing, but a moist or soft mass of material that typically encompasses herbs, flour or bran. It is applied to the body for relieving not just pain, but also inflammation. You can apply this Chinese herbal medicated product for achieving temporary relief from pains, minor aches in muscles and joints because of sprains, bruises, strains, arthritis, and backache.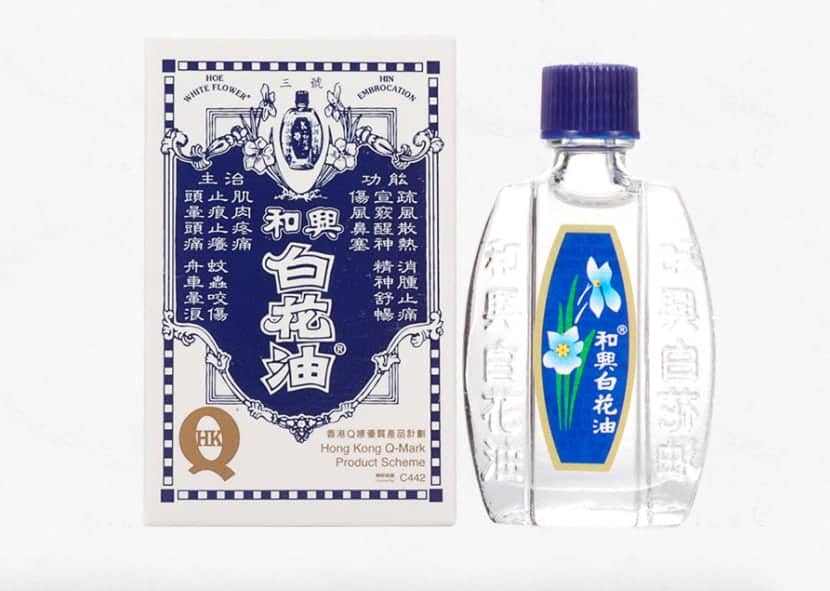 The full name of this oil is Hexing White Flower Oil and it is a traditional formula that follows the footsteps of the Hexing Baihua Oil. The latter has established its position in the market strongly. This stands as a strong proof of the remarkable efficiency and excellent quality of the product. It is claimed to be a handy medicine not just for home use, but also during travel. The reason is that it is efficient in addressing travel sickness as well. With the best ingredients, this oil meant for external use brings great benefits.
This medicated oil is being used for different purposes even though it is particularly meant for pain relief.
Feng You Jing is analgesic oil. It is medicated oil that will relieve different illnesses. It is known for relieving colds, motion sickness caused by mosquito bites, dizziness, headache, and many such minor illnesses. It is also known to relieve itching, expel wind, relieve pain and it is also known for its cooling effect. It is an OTC Class-B medicine that is meant for external use. It is a light-green clear oily liquid. It has a spicy and cool taste and a special aroma as well.
The Chinese name of this product is Bao Xin An, which is translated directly to English as "Protect the Heart's Peace Oil". It means that it will bring you to complete peace of mind by relieving many illnesses in your body. This is why it is referred to as the best all-purpose herbal oil. It is a medicated oil with herbs that are being used for thousands of years in Chinese medicine to relieve many minor illnesses in the human body.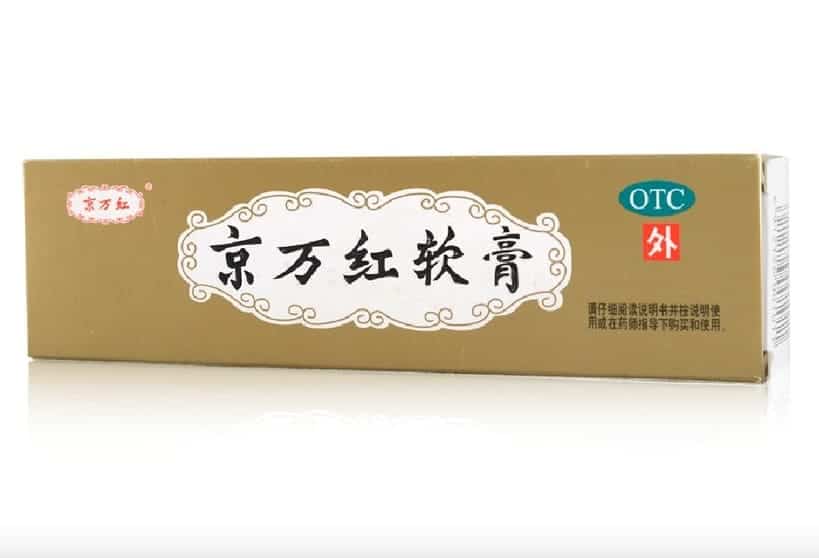 Ching Wan Hung Soothing Herbal Balm is a herbal Chinese balm that works as an external analgesic. This product produced by Solstice Medicine Company will help with quick relief from itching and burning sensation caused by minor burns including sunburns. It is a soothing herbal balm for burn-relief. With menthol as the active ingredient, the product encompasses many other ingredients to ensure safe burn relief.
Gan Mao Qingre Granules is an herbal supplement produced by Solstice Medicine Company. The full name of this product is 999 Gan Mao Qingre Granules. It is claimed to support the immune and nervous system of users. Even, the manufacturers claim that this product will improve the health of the upper respiratory system in users. Even, it is known to improve the health of the gastrointestinal tract. The reason is that a disturbance in any of these systems can affect the health of humans to a great extent.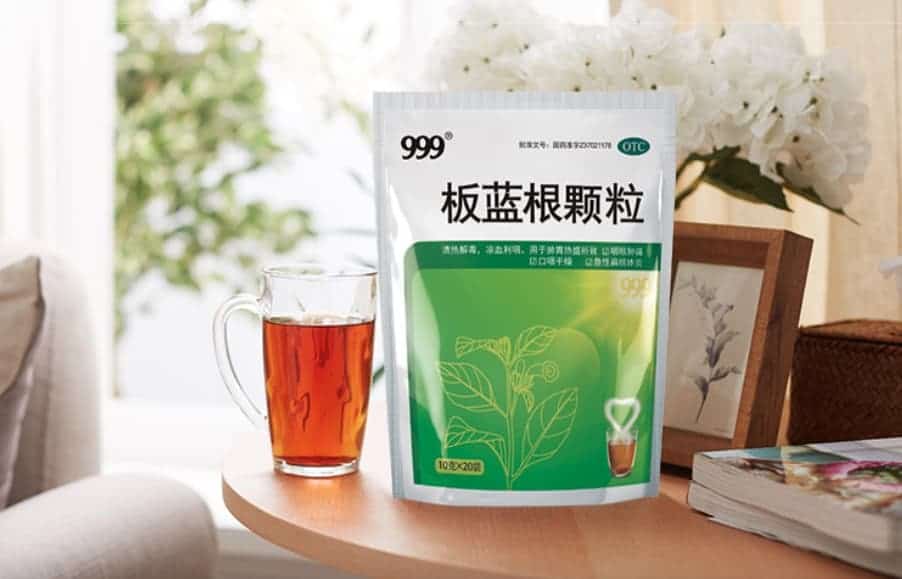 Banlangen Keli, it is known to help with clearing away heat. Even, it is known for its detoxification properties. It also helps with pharynx and for cooling blood. The other functional uses of this tea are to address sore throat. Even, it helps with addressing dry oropharynx that arises due to stomach and lung heat. Even, it is known to address acute tonsillitis.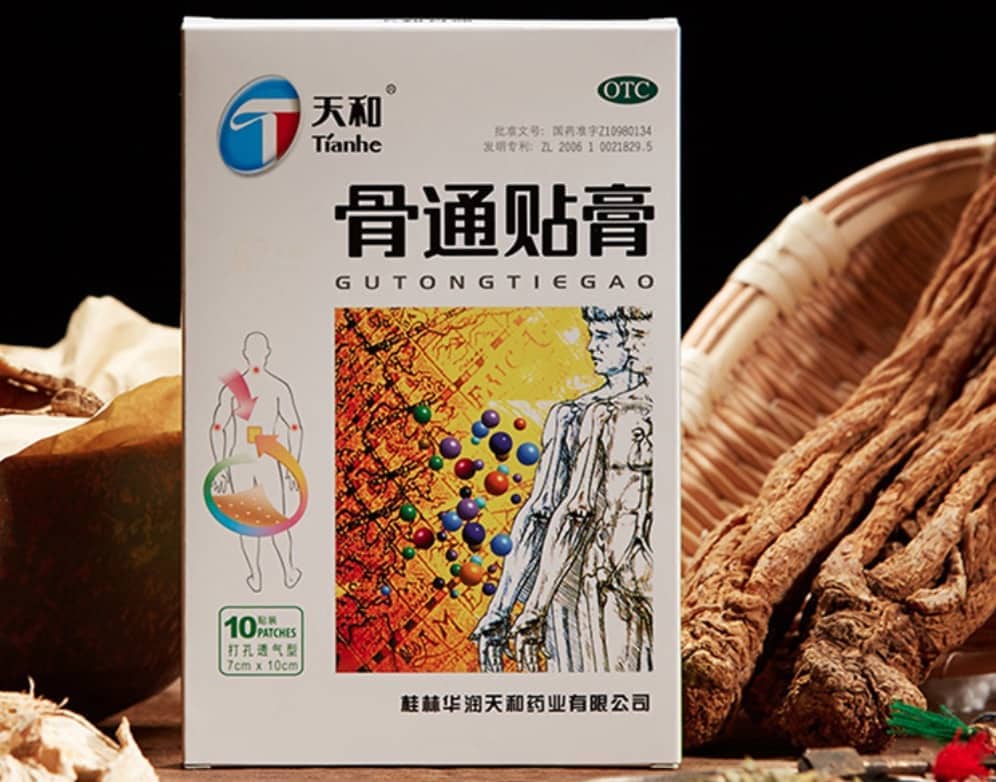 Tianhe Gutong Tiegao is a pain-relieving patch. It is a Chinese medicine made using Chinese herbs to bring pain relief to users. This product, as the name implies, is an easy-to-apply patch that can be applied to the area of the pain for a few hours to get pain relief. Not just back pain, it can address pain in other parts of the body as well.
Zheng Gu Shui is the Chinese word that is literally translated as Bone-setting liquid in English. It is a Chinese medicine created as a liniment. It is an external analgesic created for relieving blood and qi stagnation in Chinese medicine.
It is also known to soothe pain and promote healing by bringing a balance in qi energy. Regardless of whether the pain in a person is caused by sprains, bruises, strains, arthritis, or backache, this lotion is known to provide the expected relief.
Conclusion
Evey Chinese medicine has its own effectiveness in terms of adding issues. You can definitely try these medicine if you have related symptoms. If it has no results, you can simply stop consuming the medicine and do not need to worry about the negative effect. Do consult a doctor or Chinese doctor if you have severe symptoms.
---
Rate This Article