Best Foods for Dementia Patients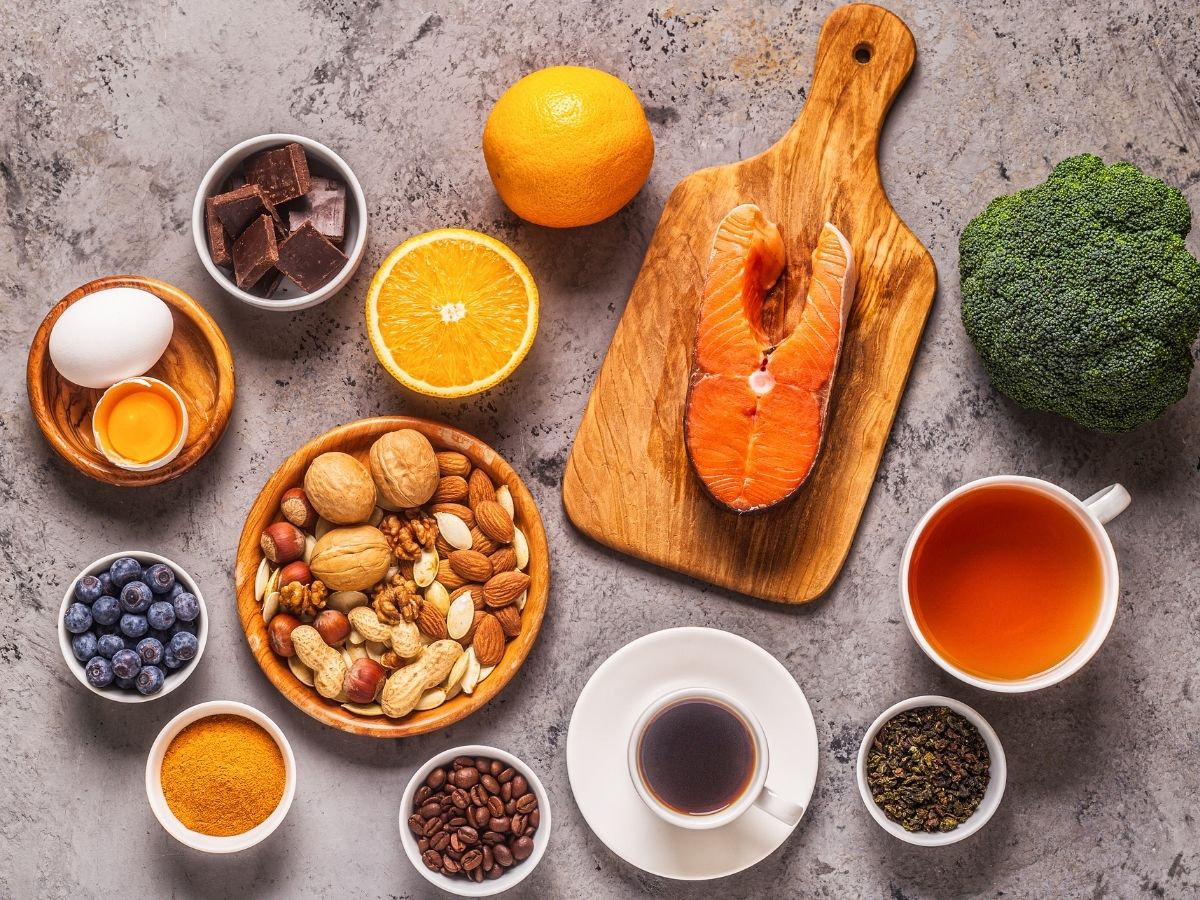 Dementia is a chronic neurological disorder that impairs the mental functions of an individual over time. There are many different types of dementia, but Alzheimer's disease accounts for 60-80% of all cases and is the most common type. It can be challenging to cope with this disease since it affects so many aspects of everyday life.
One aspect of life that it changes is how and what people living with dementia eat. People living with dementia are more likely to suffer from malnutrition than those who don't. They may not be able to swallow, have difficulty chewing and swallowing, or simply forget that they need to eat.
Many people with dementia are unable to tell the difference between healthy foods and those that aren't. To maintain a nutritious diet, it's important for those who care for dementia patients to read labels carefully and make sure their loved one gets all of the vitamins they need.
No foods have been found to reverse dementia, but the ones listed below can ensure the patient eats a healthy diet and may offer other benefits such as slowing down cognitive impairment.
Fish
For a long time, fish has been promoted as a brain food because it's high in the omega-3 fatty acids, DHA (docosahexaenoic acid) and EPA (eicosapentaenoic acid). These acids have been shown to improve cognitive function in those suffering from mild cognitive impairment (MCI) and Alzheimer's disease.
In a study of 1,500 men aged 65 and over, those who ate fish at least once per week were 23% less likely to develop dementia. The DHA found in fish has also been shown to reduce the development of amyloid plaques, the characteristic brain deposits found in patients with Alzheimer's.
Fish is easy to prepare and doesn't cost much, making it a great choice for dementia patients. Cod, flounder, salmon and tuna are all good choices. Make sure to avoid farm-raised fish, since their flesh is usually lower in omega-3 fatty acids.
Lentils
This high-protein food is very versatile in cooking and eating. It can be used in soups, stews, salads or even as a topping for pizza. Lentils contain many nutrients including vitamin B, folate, magnesium and protein, all of which are important for a healthy diet.
Scientists have found that supplementing with folate may protect against heart disease and cancer. Those with dementia should avoid eating too much folate because it can cause confusion or worsen confusion in those already suffering from dementia.
For the same reason, people with dementia should avoid spinach, almonds and peanuts, which are also high in folate. The recommended daily allowance (RDA) of folate is between 400 micrograms and 500 micrograms per day, depending on age. Lentils are an excellent source of folate with 60 micrograms per cup cooked.
Apples
Apples have long been recommended as a brain food because they are rich in flavonoids such as quercetin and kaempferol. Both quercetin and kaempferol have antioxidant properties that can reduce the risk of heart disease and cancer.
They have also been shown to protect the brain from free radical damage caused by aging and exposure to toxins. Apples have been found to have anti-inflammatory properties as well as high levels of calcium, fiber and vitamin C, all of which protect the body from disease.
Apples can be chopped up into a salad or used as a topping for yogurt or oatmeal, as well as eaten on their own. They are easy to prepare and are available year-round, making them convenient for anyone with a busy schedule.
Dark chocolate
Although this may not sound like something everyone wants to eat, dark chocolate has been found to be good for the brain. It contains a compound called flavonol which has been shown to improve cognitive performance in those suffering from MCI.
One study found that eating one ounce of dark chocolate per day was enough to slow down cognitive impairment for those with MCI. It also contains antioxidant compounds called catechins which can help reduce inflammation associated with Alzheimer's disease and other types of dementia.
It's also important not to overeat dark chocolate, because eating too much sugar can actually increase the risk of developing dementia. People with diabetes should be careful about consuming large amounts of dark chocolate since it is high in saturated fat.
Bananas
Bananas are high in potassium as well as vitamin B6 which helps with memory ability and cognitive function in general. Vitamin B6 is also important for the maintenance of good nerve function. Bananas are also low in cholesterol and sodium which are both important for heart health.
Some studies have even shown that bananas can help prevent kidney stones by lowering the acidity levels in urine. This may also help prevent or reduce the symptoms of gout which will make someone with dementia more comfortable overall. Bananas are great for cooking savoury meals, snacking on or adding to oatmeal for a healthy breakfast.
Avocados
Avocados contain plenty of monounsaturated fat which has been shown to lower cholesterol levels while raising HDL (the good kind) cholesterol levels that protect against heart disease. They are also rich in folate and vitamin E which helps protect against Alzheimer's disease. Avocados are also high in fiber which helps to prevent constipation which may become a problem for someone living with dementia. They are easy to prepare by adding slices to sandwiches or using them as a salad topping or even just eating them on their own as a healthy snack.
The Bottom Line
Aside from a strong medical regimen and constant caregiver attention, patients with dementia need to follow the right diet in order to help them retain as much mental capacity as possible, as well as to keep them healthy and active for as long as possible. The foods outlined in this article aren't only great for dementia patients, but also easily accessible and relatively inexpensive. Finally, they can be eaten on their own, as well as used in combination with other ingredients to formulate tasty and healthy dishes, making them some of the most versatile foods out there!
---
Rate This Article