Chinese cuisine: Chop Suey, Wonton & Dim Sum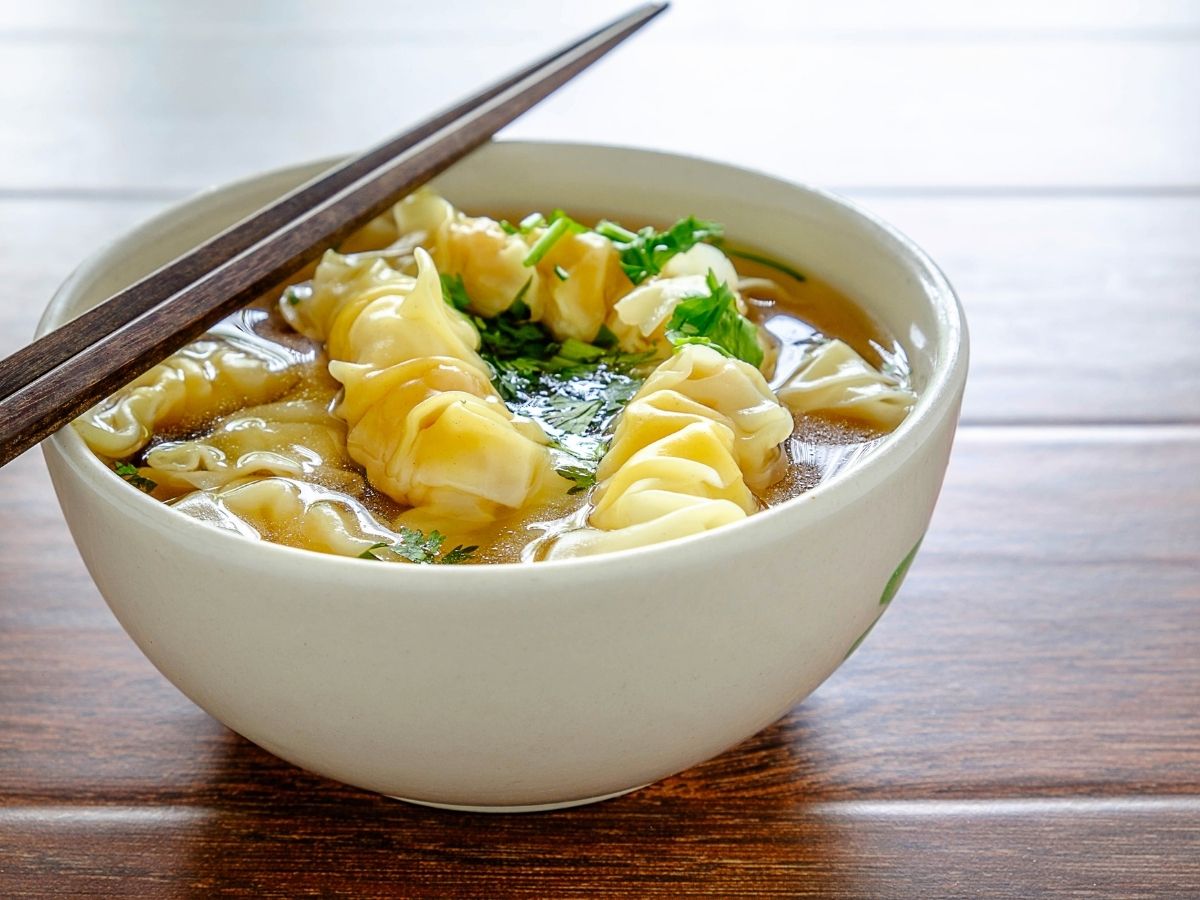 Ellis Barnes works as a copywriter and web developer for the professional writing essaywriterfree.net. She is interested in Chinese cuisine which gives her the inspiration to write her own articles and short stories.

The Chinese have long since arrived in the USA: there are Chinese restaurants in every city and in supermarkets, you can get everything you need to prepare Chinese specialties at home. With us, you will find the right recipes.
Chinese cuisine – from chop suey to dim sum
In China, socializing plays an important role when it comes to eating. Often people eat at round tables, in the middle of which there is a rotating plate with various dishes. Unlike in Europe, it is better not to empty your plate in China – it is filled again immediately and against contradictions, because too few dishes would mean a loss of face for the host. Fortunately, you can eat everything at home! Bon appetit and have fun cooking chop suey, wonton and many other Chinese delicacies!
Chinese cuisine by region
China's cuisine is diverse because there is no uniform Chinese cuisine. Most of the 22 Chinese provinces have their own cuisine with different ingredients. The preferences are often based on the climatic conditions – and these can be quite different. Chinese foods that are popular with us are not necessarily the ones that are most common in China as well. Food Tuberin Yasilicious shows you in the video her recipe for one of the most popular Chinese dishes in the USA: sweet and sour pork.
Most Chinese cuisine is divided into five regional cuisines: Canton cuisine, Fujian cuisine, Beijing Shantun cuisine, Honan cuisine, and Sichuan-Hunan cuisine. In the canton kitchen, rice is the most important staple food and it is not seasoned quite as hot; Beijing cuisine has a strong Mongolian influence and, thanks to a large number of Buddhists, there are many dishes with vegetarian ingredients in Fujian cuisine.
A very special part of the kitchen is the Chinese tea culture – it is the oldest of its kind in the world. Guests in China are traditionally entertained with tea – a sign of appreciation that is also common in the family: Chinese children serve their tea to older family members.
Typical ingredients of Chinese cuisine
Chinese cuisine likes to use ingredients such as chicken, duck, and pork, as well as tofu. Dairy products, on the other hand, are rarely used as ingredients because a large part of the population is lactose intolerant. Popular spices are ginger, soy sauce, chili, and coriander, and the ubiquitous kitchen utensil is, of course, the wok. Instead of using a knife and fork, people in China balance their food on chopsticks and the tea is prepared in pretty, cast-iron pots.
In Chinese cuisine, the overall impression of a dish is particularly important and the ingredients have to be perfectly coordinated. Color, aroma, and consistency should be brought together in the dish to create a harmonious overall picture. This also includes using fresh ingredients of the best possible quality. Traditional Chinese nutrition divides ingredients into yin and yang, and all ingredients are assigned to one of the five elements fire, wood, metal, water, and earth. The elements stand for different energies and are tailored to your own needs.
Chinese cuisine in the USA: Chop Suey & Co.
One of the most famous Chinese dishes in the USA is Chop Suey – rumor has it that the recipe was first invented by Chinese immigrants in the USA. Chop Suey consists of meat, vegetables, mung beans, bamboo shoots, soy sauce, and sesame oil. The popular spring rolls originally come from southern China and can be filled with different ingredients. Classic ingredients are white cabbage, carrots, onions, soybean sprouts, and meat. You can also roll shrimp into your spring rolls, for example, or you can opt for a sweet alternative and make spring rolls with a piña colada, a new interpretation of the small Chinese dishes.
The transparent version of the spring rolls also looks particularly pretty: the summer roll. It is often eaten in Vietnam and is made from rice paper that is not baked. By the way, spring rolls taste particularly delicious when you dip them in sweet and sour sauce. Classic Chinese dishes are also wonton or huntun. These are dumplings that are filled and deep-fried or cooked in a basket in the steam bath. The hearty dumplings are especially popular in a wonton soup.
Dim Sum is the generic term for small bites that come from Cantonese cuisine – these are small snacks that vary from region to region. The dishes Nasi Goreng and Bami Goreng, often mistaken for Chinese, originally come from Indonesia.
---
Rate This Article