Chinese Cuisine Cooking Orders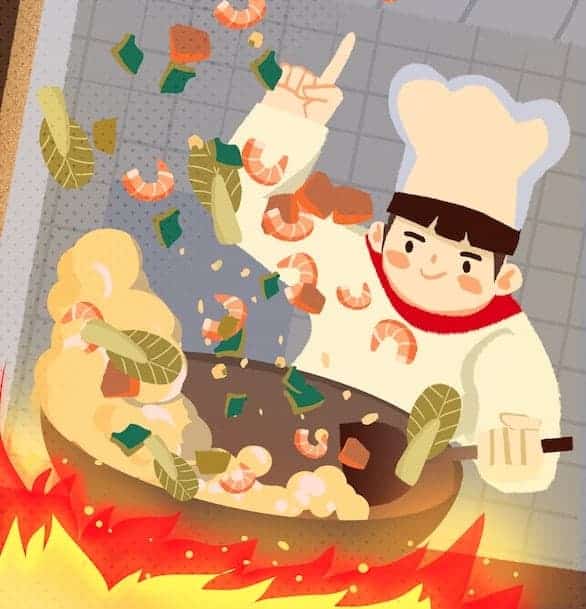 When you are cooking something every day, you need to order them by their softness. Another factor is the way it is prepared.
Cook Vegetables
For stir-frying vegetables, it is wise to fry some garlic and ginger in the pan. After that, when you feel the smell of those two ingredients, you can cook vegetables. After vegetables have turned from crispy to soft, you can then add seasoning. After you have added the seasoning, you can take it off the heat or cook it with vinegar or additional oil.
For example,  when you make cook potato and vegetables. Cooked the vegetable wrist with enough spices, you add the potatoes later to get enough taste and fragrance. Add the potato silk to the pot and fry it on higher heat. Be sure to turn it over often if you do not have a nonstick pan. Fry the vegetables shorter than you do the potatoes. This will help them save their nutrients from evaporating.
Cook Meat
When cook meat, make sure to first fry the ginger on hot oil. Add the meat and fry it until it changes color. Once it has changed color, add some cooking wine. Rice wine also is a great choice. Then let the meat absorb the liquor. This is also a great way to prepare seafood since the wine will remove all the fishy smell for your meat.
After the meat is done, just add the vegetables as we described before. Mix it all together, add seasoning and you are ready to eat.
Seaonings
If you are wondering if some seasonings do not match, well you are in luck, since there are few taboos about mixing seasoning. Salt is always ok. Some people might prefer a more light soy sauce, some might be more into the darker, more fragrant type.
Chinese cuisine has too much salty food, so always take it into consideration. That means that picking lighter soy sauce is a great idea since it comes with far less salt than its darker counterpart.

Rate This Article