Chinese Pepper Salt Taste Reviews and Cooking Guides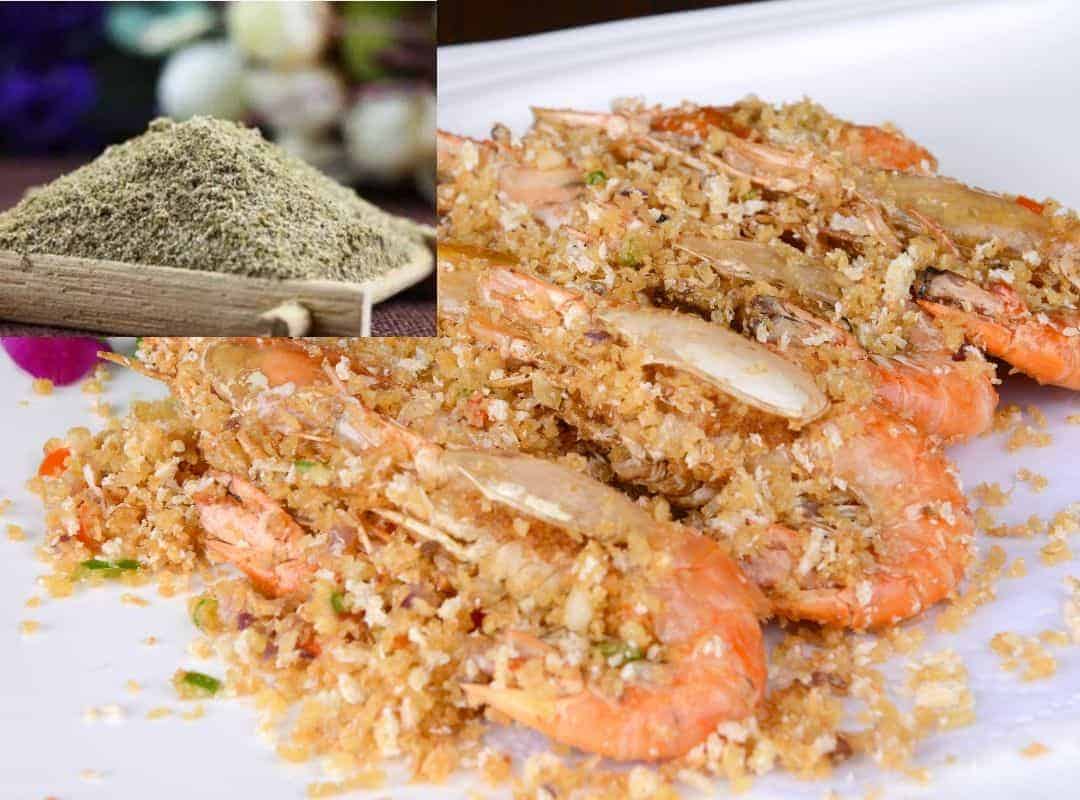 Why Do We Love Sichuan Pepper Salt?
Chinese pepper salt known as Jiao Yan, is hand-blended Sichuan pepper and sea salt. The combination of Sichuan pepper and sea salt creates a delicious, simple seasoning to layer with other flavors or stand on its own. As a staple in Chinese pantries, it is a secret weapon that creates vibrancy to the simplest dishes. Sichuan pepper salt is essential to everyday cooking and it makes a big difference in the flavor.
Sichuan peppercorns or "flower pepper" are dried reddish-brown berry husks of the prickly ash tree. The outer husk is the only part of the prickly ash berry that is sold as Sichuan peppercorn. These husks have a citrusy and slightly pine infused flavour. It creates a mild numbing effect on the tongue. The unique combination of Sichuan pepper and salt makes an exciting seasoning for meat and seafood, stir-fry dishes, Asian noodle and more. The versatile finishing salt is a great way to impart bright spiciness to any Chinese cuisine. Sichuan pepper salt offers numbing heat with salty ping. It is recommended to use at a sparingly amount at first as Sichuan peppercorns' heat can be unexpectedly strong.
What Does Sichuan Pepper Salt Taste Like?
Sichuan peppercorns are not similar to black or white pepper as it does not produce the same heat sensation. The flavour is citric and produces a tingly numbing sensation similar to fizziness from soda. To make Chinese pepper salt, Sichuan peppercorns are heated in a pan until it produces the aroma of peppers. The peppercorns are grounded finely into powder and combined with sea salt. Sichuan pepper is a spice which originates from Sichuan cuisine of China's southwestern Sichuan Province. It has a unique aroma and slight lemony overtones. It creates a tingly numbness in the mouth due to hydroxyl-a-sanshool molecules.
How to Use Sichuan Pepper Salt for Chinese Cooking?
Sichuan Pepper Salt is perfect for seasoning and stir-frying dishes. Here are 5 dishes that are perfect with Sichuan pepper salt.
Spicy Sichuan Salt and Pepper Prawns
In Chinese cooking, we include or use a lot of seafood, such as Chinese Fried Hairtail Fish With Pepper Salt Recipe. Other than fish, prawns are one of the top favorites. For pepper salt dishes, it is advisable to leave the King prawns with the head on but have the shells removed and deveined. King prawns can be bought in large supermarkets or good fish-mongers. When the prawns are cooked, drain the prawns on kitchen paper towel and sprinkle generously with Sichuan pepper salt. It will provide a slight spicy, numbing, and tingly sensation to your taste buds. It is the perfect combination with fried king prawns.
For Spicy Braised Shrimp, use pepper salt can also bring a deep-appetizing flavor.
Dungeness Crab with Sichuan Pepper Salt
The second top seafood favourite in Chinese cuisine is the crabs. After boiling the crabs, toss it in the wok with Sichuan pepper salt, ginger, garlic, shallots, green onions, chili and cilantro. You will surely lick your fingers by the end of your meal. Sprinkle with more Sichuan pepper salt as you serve the crabs. The Sichuan pepper salt will create a wonderful aroma which will make you crave for more.
Kung Pao Chicken
Kung Pao Chicken is the best chicken recipe among China. In this recipe, the stir-fried chicken gets a great boost of bold flavour from Sichuan pepper salt. The Sichuan pepper salt adds a unique citrus aroma and tongue-tingling sensation to everything it touches.
Here are some of the best chicken recipe using pepper salt to taste better.
Sichuan Pepper and Salt Stir-Fried Pork
This particular recipe is easy to prepare with lots of fresh herbs and spices which makes the dish pop with colours. Simply marinade the pork slices with ingredients including peppercorns and salt, alongside garlic, rice vinegar, star anise, sesame oil. After the pork is cooked, sprinkle a little more of Sichuan pepper salt and garnish with green onions and fresh cilantro. The pork will match perfectly with the spicy, tingling Sichuan pepper and salt.
Pepper salt is also the best seasoning for Braised Pork Trotter.
Sichuan Pepper and Salt Stir Fry Beef
In this recipe, I would recommend using flank steak instead of beef tenderloin, because it lacks flavour. Flank steak is much more tender and flavourful. Slice the beef thinly and marinate it. Stir fry the beef slices quickly to keep it tender. Add in Sichuan peppercorns or ground Sichuan pepper salt to add signature flavour to the dish. Adjust the amount according to your taste or tongue-numbing preferences. Serve this delicious Sichuan pepper salt stir fry beef with jasmine rice and Asian vegetables on the sides. You will be amazed by its magical aroma.
Where to Get Sichuan Pepper Salt
It is easy to grind and mix Sichuan pepper at home. DIY Sichuan pepper salt is recommended because it can be adjusted and seasoned based on personal preferences.
Major retailers and platforms also offer a variety of Sichuan pepper salt with different brand and price. Here are the top Sichuan pepper salt products that are top branded.
in stock
as of September 8, 2023 3:34 pm
Is Sichuan Pepper Salt Healthy?
Since Sichuan pepper salt consists of Sichuan peppercorns and salt, we can analyze its health benefits of Sichuan peppercorns and sea salt separately.
Sichuan peppercorns are one of the popular ingredients in East Asian cooking. There are countless health benefits of Sichuan peppercorns which include reducing pain, increase circulation, reduce inflammation, ability to stimulate the immune system and boost the appetite. The peppers contain one of the richest sources of essential oils, vitamins, minerals, and antioxidants. Unlike other pepper varieties, Sichuan peppercorn has unique essential oils which gives a special citrus, lemony flavor with biting pungent taste.
Sea salt is beneficial in keeping our body hydrated. It also helps to balance electrolytes and reduces fluid retention in our body. Similar to Sichuan pepper, sea salt aids and improves digestion. Sea salt possesses anti-inflammatory properties that can help to reduce pain caused by rheumatoid arthritis. It is said that sea salt can help to improve your cardiovascular health and normalizes heartbeats. This could be due to the sodium, chloride, and potassium which works together to conduct nerve impulses and allows the muscle to contract.
Summary
In conclusion, Sichuan pepper salt is a great way to boost the flavour of meals in Chinese cooking, such as stir-fries, rub on meat, Asian noodles and more. Chinese cooking uses a lot of different aromatics, spices, and herbs which are also beneficial to our health. The numbing sensation from Sichuan peppercorns with the combination of salt is a perfect match made in heaven. It is advisable to use a small amount of Sichuan pepper salt as the Sichuan pepper can be hot. Season your dishes generously with Sichuan pepper salt and taste as you go.
---
---
Rate This Article