Coconut Taste Reviews and Cooking Guides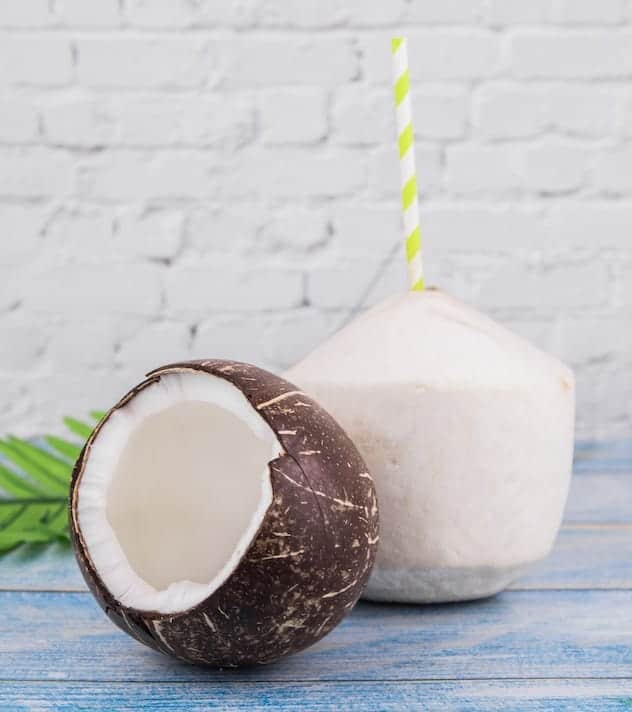 Why is Coconut Popular in Chinese Cooking?
Most people living in other parts of the world don't generally associate the fruit of the palm tree with Chinese tradition, so it might come as a surprise to learn that its use as both foodstuff and medicine is so widespread in China.
Both historically and in modern times, coconut has been one of the most commonly used sweetening ingredients in Chinese cooking. They owe much of their popularity to the complex yet subtle nutty aftertaste that accompanies the sweetness.
They are also valued because of their versatility. Many parts of the coconut and products extracted from it can be used in a variety of recipes, including its oil, water, and cream. Of course, the pulp of the fruit itself can also be used to give many dishes an interesting spin.
How Does Coconut Taste Like?
Unlike most fruits and vegetables, coconut is commonly consumed in all states of maturity, albeit different parts of it.
When it is young and unripe it barely has any meat, but it can be tapped to get the water inside. Coconut water has a sweet and salty flavor with a marked nutty aftertaste. Sometimes, you may also get a hint of that zesty taste many unripe fruits share.
After it has properly ripened and is brown on the outside, the water will dry out. The soft, tender meat inside has a very sweet taste, and while it retains the nutty flavor, it's not salty like the water.
The consistency can vary depending on how ripe the coconut is. The older it is, the creamier and milkier it gets.
Particularly ripe coconut flesh can feel a little like fresh mozzarella at room temperature, but without the rubbery feeling of cheese.
If opened when it's still a little green on the outside, the flesh will be less sweet and a little tougher to chew. It can be similar to that of Turkish delight, so it's no surprise the Chinese mostly eat it at this point as a fruity snack.
How to Use Coconut in Chinese Cooking?
The flesh of the coconut can be added chopped or shredded stir-fries to give them texture as well as flavor, like in this Hainan stir-fried rice.
However, it is more commonly processed into coconut milk or cream beforehand to make it a more manageable ingredient. These products are made by taking the ripe coconut meat and grating it into water. After letting it sit for a while, you would pour it on a fine cheesecloth or gauze and squeeze out all the liquid you can. Since the only difference between the two is their consistency, the first press will likely be dense enough to call it coconut cream and the rest will become the milk.
If what you need is more cream than milk, you can also thicken it with a bit of corn starch. Of course, the resulting flavor won't be as intense.
Here are some examples and tips on how to use the different parts of the coconut in Chinese cuisine:
Uses of Coconut water
This is the simplest way to add a coconut flavor to any dish. Its watery consistency allows it to be used in soups and hot pots without thickening them. The refreshing flavor is popular in China during the summer, and spicy coconut soup is not a rare sight during the winter.
Making light coconut rice by cooking it in coconut water is a common practice to quickly and easily get an interesting side dish. Consider accompanying it with spicy foods, as the refreshing sweetness will balance out the flavors marvelously.
Another common use for coconut water is in desserts. Unlike coconut milk or cream, it won't affect the texture of buns and cakes much, if at all. Coconut custard, made with coconut water, is a very popular addition to sweet snacks all over Southeast Asia as well.
Uses of Coconut cream & milk
As mentioned before, this is the most common way coconut is used in Chinese cooking. It's mainly added to sauces or broths to give them a sweet, layered flavor.
Since its contribution to taste is mild, it can be added to anything from chicken stir-fries for a classic white meat dish to a more hearty winter meal of spare rib coconut stew. The flexibility of coconut milk and cream are another reason they're such popular ingredients.
Unlike coconut water, in addition to giving flavor to the preparation, it will also make it richer. With that in mind, the decision to use milk or cream really depends on how much you'll be relying on it and the rest of the ingredients to give consistency to the sauce.
Is Coconut Healthy?
Coconut has been used in many ways in traditional Chinese medicine for hundreds, maybe thousands of years. The catalog it as a "neither warm nor cold" food and attribute diuretic and hydrating qualities to it.
They use coconut water to treat fevers and heat stroke, as well as for lessening symptoms of diabetes and diarrhea. The bitter shell is also used as itching-relief medicine and applied directly to heal skin ulcers.
In terms of nutritional value, coconut breaks the mold when it comes to fruit. It's not very high in calories and has no cholesterol, but it does contain saturated fats. These are the kind of fats generally associated with cardiovascular diseases, however, it doesn't carry nearly as much as red meat.
They are also surprisingly rich in protein, about half of what you can find in an equal serving of tofu. That makes them an excellent addition to your diet if you are looking for non-animal sources of protein.
Final Thoughts
To summarize, coconut in its many forms is an ingredient every Chinese cooking enthusiast should try their skill on.
You are certain to find a place for its sweet, nutty aroma in practically any recipe and the many presentations it comes in gives you a lot of options to add it to a dish. You can even replace your regular cooking oil with its oil to give a stir fry an authentic Asian feel. Coconut oil is surprisingly resistant to heat, which is why it has become very popular among street vendors in Hong Kong.
Finally, unlike many authentic Chinese cooking ingredients, coconut is not unreasonably expensive and requires very little preparation. Thus, it's a great and way to experience a slice of Asian culture without a huge investment of time and money.
---
Rate This Article