Do You Want To Make Cooking More Enjoyable?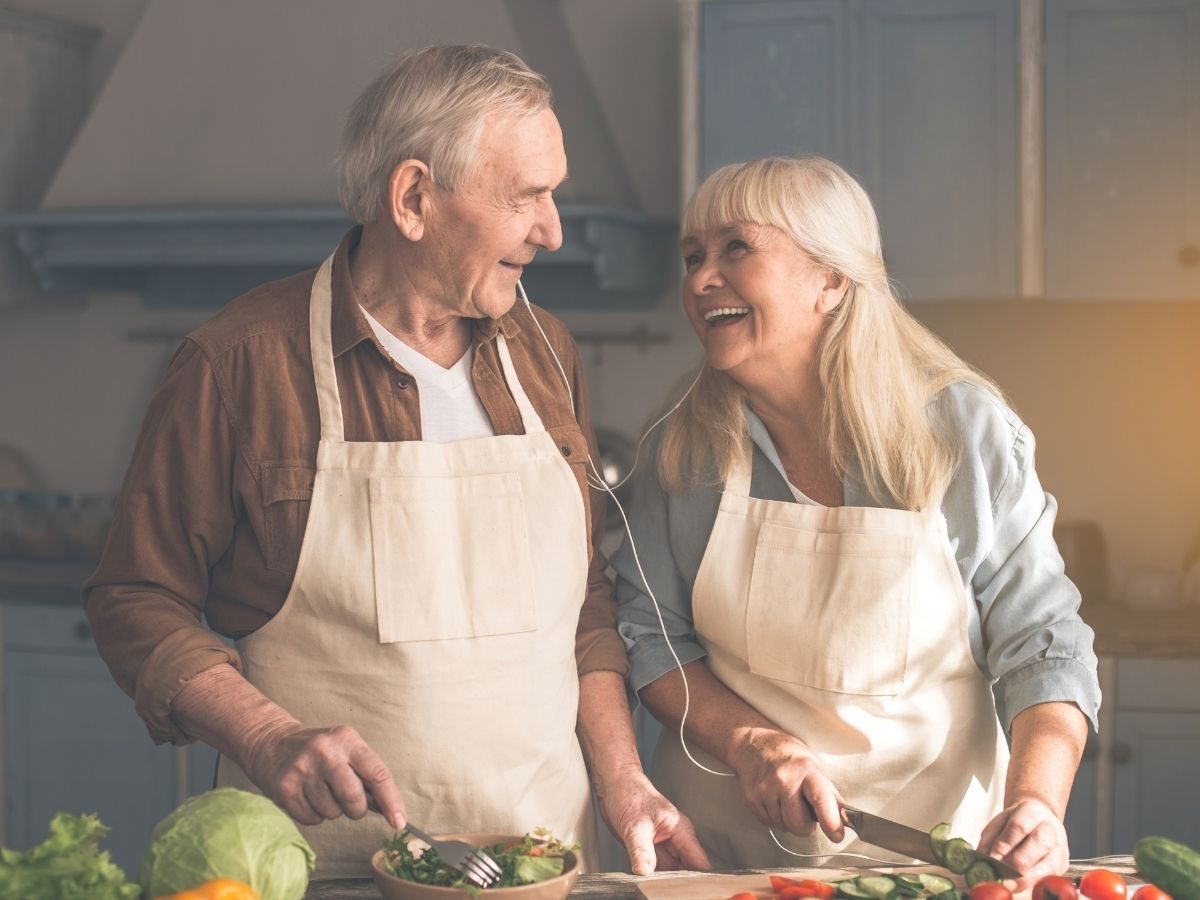 Many people love cooking, while others dread it. After all, it can take much time and energy, and it can be incredibly tedious when you have to do it after spending a long tiresome day at work. On top of that, after each cooking session, you have to clean everything up, which is boring and annoying.
Nevertheless, cooking can be fun – and trust us, for you, it can become exciting, too. The key is to learn the right approach. Here are several things you can do to make the cooking process more enjoyable. And if you need more tips, make sure to visit Kitchen Tune-Up!
Prepare Your Kitchen Before You Start Cooking
When preparing your kitchen for a cooking session, you should check all the equipment that you will need. Everything should be clean and ready to be used. If there are any dirty dishes or cooking appliances leftover from the previous cooking session, make sure to wash them as soon as possible.
While making sure that your equipment is clean and ready for use, wash your hands as well. Nothing good comes from dirty hands! Consequently, you should always make sure that your hands are clean before making any food.
Learn How to Shop
If you want to enjoy cooking, you need to become more skilled at shopping. The way you go about grocery shopping can save you a lot of time and money, as well as inspire you to try out different ingredients and recipes.
Most importantly, you should always shop with a list. It will make you stick to a specific set of items and help you avoid buying unnecessary stuff. Other than that, you should be aware of the shelf life of each ingredient in order to avoid buying spoiled food.
Lastly, it is better to buy large quantities of ingredients that will not go bad quickly. That way, you will not end up having to throw out a bunch of food simply because you did not get a chance to use it.
Find the Right Recipes
Once you are in possession of all the needed ingredients and are ready for cooking, it is time to find the best recipe for you. While there are many different recipes for a certain dish out there, some are better than others.
You have to consider your needs when choosing recipes – find something that is easy to make with basic skills and tools. If you want to learn how to cook more complex dishes, starting with simpler recipes will teach you the basics of cooking techniques that you will then be able to improve on.
In addition to your skillset, you will probably want recipes that are healthy and nutritious as well as delicious and filling. You probably do not want to spend time cooking only to find out that your meal is not tasty at all.
All in all, on our website you can find a full range of recipes that are tailored to your skill level and kitchen equipment, such as: Chinese dumplings or easy pork recipes. There are thousands of recipes out there, and as a result, you are bound to find one that you are going to like!
Think About the Preparation Time
If a dish requires too much time and effort, then maybe you should avoid it. Spending a few hours on cooking just to realize that the dish you made does not taste as good as you expected it to can be quite a bummer.
Instead, try to focus on making dishes that do not take much time to prepare. Even if they do not end up tasting good, you will not end up wasting that much time on preparing them.
Get Creative
If you want to make something delicious, then you can always use your imagination. It is better than trying to stick to a recipe. If there is something you do not like in a recipe, then substitute it with something else.
Cooking is all about having fun. Consequently, you should not follow boring recipes step by step. Instead, get creative and come up with something different. This way, you will create your own unique recipes that are tailored to your individual preferences.
Make Cooking More Enjoyable!
As you can see, you can make cooking much more enjoyable in just a few easy steps. First, you need to buy the necessary ingredients and find the recipes that are tailored to your skillset and the tools you have at your disposal. Once you do that and learn the basics, you can start getting creative and coming up with your very own recipes.
While it might seem like a hassle, it will definitely turn out to be worth it. After all, cooking is a really valuable skill, no matter who you want to be cooking for. Moreover, it can be incredibly rewarding. Considering this, start practicing cooking as soon as possible!
---
Rate This Article