Edible Frog Taste Review and Uses In Chinese Cuisine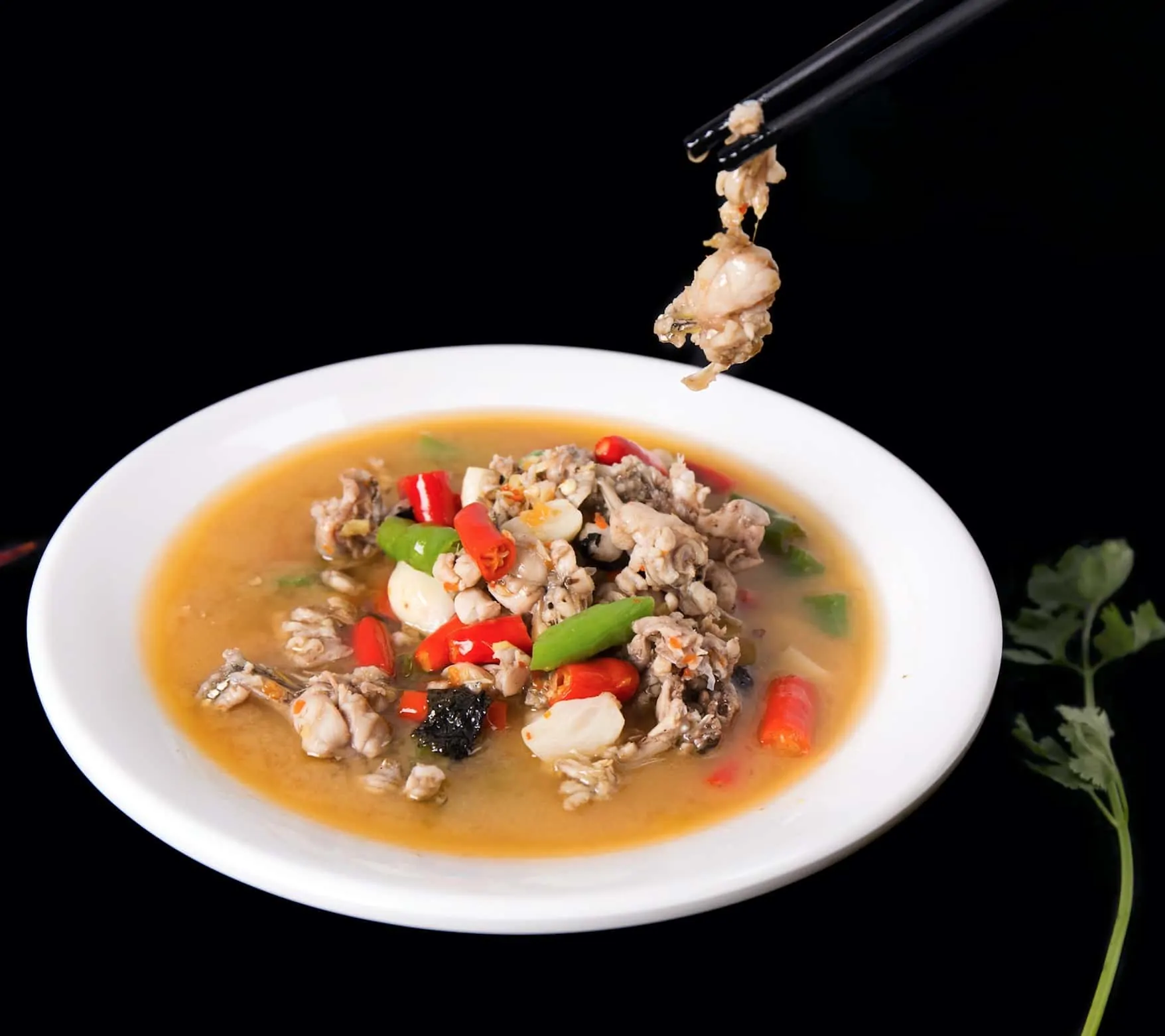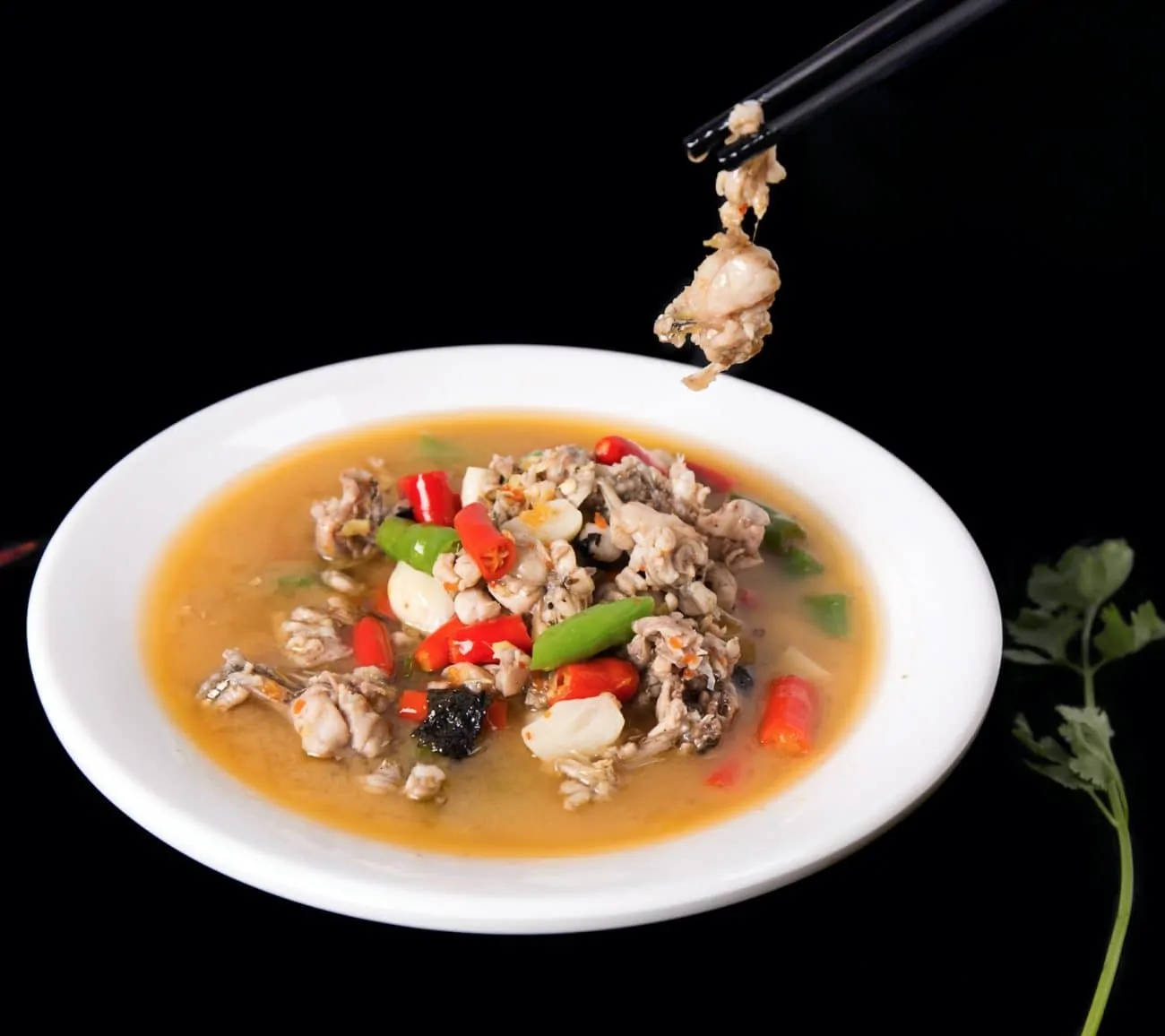 Why Edible Frogs Are Popular In Chinese Cuisine?
The Chinese love edible frog because it's an excellent alternative to chicken and red meat. Even though most people despise this amphibian for what they assume to be a "slimy taste," edible frog is quite delicious and share some similarity with chicken.
Unlike chicken which has a strong flavor, frogs have a mild taste. It's tender and easy to cook not to mention the health benefits that come with it. The edible frog doesn't get greasy and is low in fat making it easy to prepare with a lot of dishes.
What Does Edible Frog Taste Like?
The taste of frogs is quite hard to describe. If you say it tastes like chicken, then the chicken will be slightly sour and mushy. This will be the aquatic version of chicken. Texture-wise, both chicken and edible frog share a lot in common except that the latter is tenderer. It's easy to separate the bone from the meat with little effort.
The flavor of frogs is quite mild, but that doesn't mean its fishy. It doesn't have a strong taste like fish and neither will you feel an after-taste like century eggs.
Due to its mild taste, it's hard to establish the real taste of edible frog when it's prepared with a spicy sauce. However, you might not like frogs if you like to get your mouth filled as it contains just a little meat. In fact, most of its flesh is located around the legs and can get chewy at times.
Even though most people are disgusted at the thought of consuming edible frog, the taste and texture shouldn't be an issue for you if you're a chicken lover. If you're able to get past the "eww factor," you may come to love them.
How To Use Edible Frog For Chinese Cuisines
The meat of edible frog has some unique properties you need to put into consideration. While cooking, you should remember that the meat is already salty. Therefore, the amount of salt sprinkled should be less than that of chicken or red meat.
Baked Frogs
Most edible frogs are enjoyed with a sauce, but it is possible to eat alone if baked in an oven. The flavor of the baked frog is quite swampy, tasting more like fish than chicken.
To ensure you arrive at that swampy taste, you have to get your preparations right. To this effect, you have to start by getting rid of the skin, which is quite slimy if allowed to stay in the dish. Secondly, the feet need to be snipped off since they contain a lot of toxins.
The ingredients that actually give baked frog its swampy taste include spices like garlic, pepper, parsley, and herbs. The time limit for baking is 35 minutes as the frogs tend to become rubbery and chewy if overcooked.
Fried Frogs
Frying is the easiest way to prepare edible frog and also taste exactly like chicken when prepared this way. To get your frog to taste like chicken, you need to get rid of that stringy taste by setting the frog legs in boiled water for an hour or two. You will also have to add garlic and butter to the boiling water when you soak for the second time.
Fried edible frog is coated with flour before it's dipped into high-heat peanut-like cooking oil. You need to be watchful to ensure the frogs doesn't get burnt. The flour coating turning brown is an indication that the frog is done.
Grilled Frogs
The taste of grilled frog is quite similar to that of roasted fish. From the appearance, they look like chicken wings but becomes chewy when they're grilled. Since the meat is small in size, you will have to flip each side constantly.
When preparing grilled frog, the color of the legs may not be the same. This may be because the meat is overcooked. Hence, you have to keep it far away from charcoal.
Is Edible Frog Healthy?
It's safe to say edible frog is fit for consumption, but it also depends on several factors. From studies, the edible frog is known to contain a whole lot of nutrients. Some of which include Omega-3 fatty acids which improve brain and heart function.
Despite being less favored than chicken, frogs are a healthy substitute for both chicken and red meat. It's low in fat and contains more protein than the former. A dish made with edible frog also provides more energy than those made with chicken.
Frog leg which happens to be the edible part of this amphibian is full of vitamins and minerals. It contains Vitamin A, Vitamin B6, Vitamin D, and essential minerals like potassium, iron, selenium, and Phosphorus.
However, if you plan to cook with edible frog ensure you purchase from trusted source for Health reasons. Frogs raised in an environment full of toxins pose a lot of health risk when consumed. Hence, avoid consuming frogs reared in areas filled with chemicals.
Lastly, only consume the fleshy part of the frog, which is the hind leg. This part is the safest to consume. Due to its texture, it's advised to avoid eating the skin of frogs.
Final Thoughts
The taste of edible frog depends on the way it's prepared. When boiled, it tastes like most ocean foods, but people rarely eat the boiled version without adding a spicy sauce. Fried frog is obviously the best way to enjoy this dish.
It tastes a whole lot like chicken, making it hard to differentiate unless you tell someone that they're eating frogs and not chicken. However, the only way to achieve this is by getting rid of that stringy taste that's attributed to its raw form.
Finally, the texture of the edible frog doesn't allow you to cook for long. If you decide to grill, you will need just 10 minutes before the meat is done. It becomes tasteless if overcooked.
---
Rate This Article