Electric Medicated Balm Reviews – Does It Really Relieve Pain?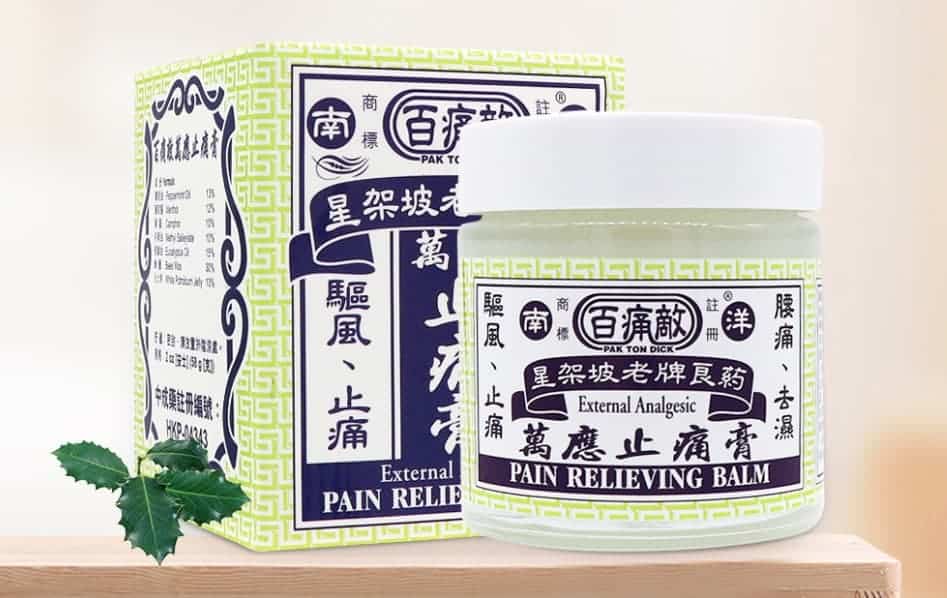 Editors Picks: Best Electric Medicated Balm
Why Electric Medicated Balm is Highly Recommended?
When it comes to muscle soreness and ache, it can range from a mild ache to severe pain. When muscle pain happens, it need not essentially be caused by an underlying disease. It can happen due to inappropriate handling of our movements.
For instance, it can happen due to sitting continuously in the same place for long, exercise, and engaging in a new physical activity that can cause aches in muscles. Even, sprains and strains can be contributing factors. If you are looking for a safe remedy for muscle aches for applying externally as you do not want to take medicines internally, you can consider using Electric Medicated Balm.
What is Electric Medicated Balm?
It is an external analgesic with safe ingredients that are effective in bringing the expected relief from muscle pain. It encompasses ingredients that are known to be effective in providing temporary relief from minor pains and aches not just in muscles, but also in joints. If the pain is due to sprain, strain, bruising, arthritis, or backache, you can try this remedy to get the expected relief.
Here, we will conduct a detailed review of this product for you to decide whether or not to opt for this remedy:
What is Electric Medicated Balm Used for?
In addition to being an analgesic, Electric Medicated Balm also has anti-inflammatory properties. Also, its soothing and rejuvenating properties will help with refreshing your mind as well. It will relieve the trouble caused by mosquito bites, headache, nausea, rheumatic bone pain, bruises, and muscles. You can gather more details here:
Back Pain
Only people with back pain know how tough it can be to manage it. After lying down for long or after sitting in the same position for long, when they get up, they will have difficulty standing still.
According to traditional Chinese medicine, an external invasion of heat, dampness, or cold might invade the lower back region in humans to cause pain. When we have a weak immune system or when our Qi is weak, we turn more susceptible to external invasion that happens through the pores of our skin.
The other factors that can contribute to back pain in Chinese medicine include insufficient blood flow and poor diet. Irrespective of the reason for the back pain in a person, the Electric Medicated Balm is meant for relieving the pain.
Headache
In Chinese medicine, the head is considered to be closely connected with other body parts. Also, it is believed that all other organs in the human body are responsible for nourishing the head. The head connects to the internal organs through collaterals and meridians.
When either internal or external factors come in the way of the flow of meridians, nutrient supply to the head will be disturbed, which in turn causes headaches. Even, this medicine believes that headaches can arise due to other reasons. The good thing here is that regardless of the reason for the headache, the effective ingredients in Electric Medicated Balm will bring the expected headache relief.
Arthritis
In Chinese medicine, the reasons for Rheumatoid arthritis are dampness, cold, and wind. On the basis of these factors, RA is further divided by Chinese medicine into three sub-divisions. They are Xing Bi, Zhou Bi, and Tong Bi. The first one is a type of arthritis that affects the mobility of joints, while the second type is caused by excessive dampness. Also, the final one leads to severe pain in the fixed joints and the symptoms become severe when the body is exposed to cold. Irrespective of the type of arthritis, the pain can be troublesome and Electric Medicated Balm will help with the required relief.
In addition to the benefits mentioned above, this balm is also known to be effective in relieving sprains, strains, and bruises.
How to Use Electric Medicated Balm?
The person with pain should apply this balm on the area of pain. This application can be done three or four times a day maximum. Before applying, it is better to wash and area of pain with warm water, and once dried, the balm can be applied for effective results.
Precautions
This product is for kids of more than three years and adults only. It should not be used in kids less than three years. Also, when applying, contact with eyes and mucous membranes should be avoided. Also, a bandage should not be used in the area, where the Electric Medicated Balm has been applied.
How Does Electric Medicated Balm Work?
Thanks to the effective ingredients that are part of the Electric Medicated Balm. The product works because of its two active ingredients and one inactive ingredient. Let us get into the etiology of the effectiveness of this balm:
Menthol
We might not know what menthol is, but most of us know what mint is. Yes, we use mint leaves in our cooking. Menthol is an extract from the mint leaves. When applied topically, menthol generally brings a cooling sensation on the skin. It relieves pain because it works as a counterirritant to bring down the pain sensation. It brings a cold feeling through the Transient Receptor Potential family of ion Channels or TRPs.
The cooling effect produced by this ingredient desensitizes the nerve endings. Similar to cold and ice packs, menthol works by decreasing the arterial blood flow. But, it widens the blood vessels to boost the blood flow to tendons and muscles to reduce pain.
Methyl Salicylate
Similar to the name menthol for mint, methyl salicylate is the name of wintergreen oil that most of us know as an effective remedy for joint pain. Wintergreen is known for its anti-inflammatory and analgesic properties. So, it works by reducing the swelling in the area of pain. This is why it is one of the two active ingredients in the Electric Medicated Balm to address muscle and joint pain.
Petrolatum
The inclusion of this inactive ingredient in the balm is to make sure that the moisture of the skin is retained with the application of the balm. When the moisture is retained, the healing of pain will happen at a faster pace.
What Do Customers Feel About Electric Medicated Balm?
Of course, we know that you will be interested in knowing what the real users of this product will have to say. Here is what most of them feel about the Electric Medicated Balm:
A Power-Balm Though
One thing that we commonly heard from many users is that Electric Medicated Balm is a power-balm when it comes to pain relief. Most of them shared that they have this balm handy in their handbag, wherever they go. So, whenever they feel mild pain, they take this balm and apply it to the area of pain. They are highly happy that this powerful balm quickly and effectively relieves their pain.
Holy Grail for Joint Pain
When most users pointed out the effectiveness of this product for muscle pain, some groups also claimed this product to be a Holy Grail when it comes to joint pain. Nowadays, an increasing number of people face joint pain due to the lifestyle changes that we are experiencing these days. So, irrespective of a person is old or young, he/she claims that the joint pain quickly disappears with the application of the Electric Medicated Balm.
Excellent Remedy for Fibromyalgia
Some people with fibromyalgia after they tried this product shared that they feel highly happy that they have found the Electric Medicated Balm. It brings quick relief for fibromyalgia pain as claimed by many users.
Quick relief from Strains And Sprains
One thing that many users of this product experienced is that they were able to get quick relief from strains and sprains. In some cases, the strains and sprains make us immovable as stated by many of them. But, when they have this product, they use to apply this balm and it could quickly relieve the problem within two or three applications.
Good Aroma
Many users pointed out the menthol aroma that this product produces is really soothing. When the product relieves headache, it also relieves the tension that caused the headache due to its soothing aroma as claimed by many users. Even, some of them said that the aroma helps them quickly get into sleep when they have difficulty sleeping due to pain and other reasons.
In short, many users are highly satisfied with the healing properties of the Electric Medicated Balm when it comes to dealing with pain.
Conclusion
Pain can be troublesome irrespective of the area of the body it shows up. But, you need not have to deal with muscle pain and joint pain anymore. You can just try Electric Medicated Balm and as claimed by many users it can work for you as well.
With its effective aroma, it can keep you relaxed as well. When your mind is relaxed, the pain will also disappear if it has been caused due to your high level of stress and anxiety.
So, our recommendation from this review is that any person dealing with pain can try Electric Medicated Balm with all hopes to get relief.
---
Rate This Article