How to Choose the Best Coffee Maker?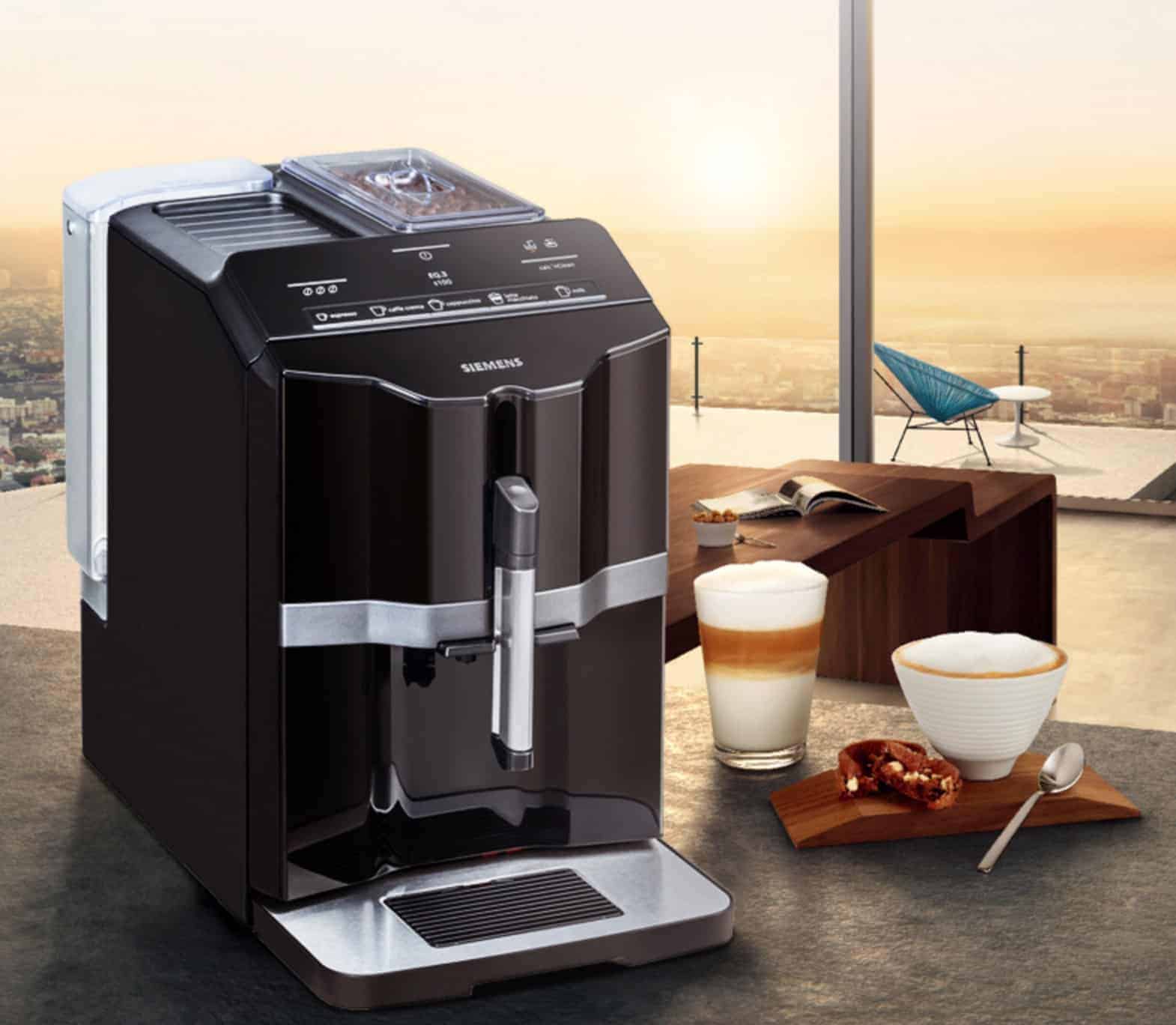 Top Best Coffee Makers Based on Reviews and Price
Last updated on November 30, 2021 2:30 am
How to Choose a Coffee Maker?
Coffee has made mornings more bearable since the 16th century. For many of us, it's almost a rite. It helps us to clear up ourselves, get ahead, stay woke and take a break in our office routines.
To help us make the perfect brew, the coffee machines have become essential objects. If you are a lover of cappuccinos, macchiato, or simply filtered coffee, there is for each case a machine that will make you the perfect coffee.
However, buying a coffee maker has become a complicated task. The variety of models that we find in the market makes it hard to know which one to choose. To know which machine is ideal for your lifestyle, first and foremost, you need to ask yourself some questions:
How often will you use the coffee maker?
At what time of day will you use it? Will you be in a hurry when preparing your coffee, or can you take it easy?
How do you like your coffee?
With this guide, you can buy the best coffee maker that is most adapted to your routine, your tastes and, obviously, with the best value for money.
10 Criteria to Consider When Buying a Coffee Maker
1. Types of Coffee Makers
Here are common types of coffee makers. Each type has its own advantages and specialty. Choose them base on your preferences and needs.
Filter coffee machines work from top to bottom. Water is poured into a water tank on the top and is heated with a built-in heating device. Hot water then drips through a filter filled with ground coffee. Finally, the coffee leaves the filter into a pot at the bottom. Most machines have a heating plate at the bottom to keep the coffee hot.
Instead of making use of ground coffee beans, capsule coffee makers use pre-packed and sealed coffee capsules that contain ground coffee. The machine dissolves the capsules when inserted in it as hot water passes through them under certain pressure bars and eventually produces your cup of drink. These are machines with an easy-to-use capsule system that is gaining popularity around the world. And they could also be the new trend of types of homemade coffee makers. If you are a coffee or tea lover who loves having all that functionality, the capsule coffee machines will suit you. They usually cost over 200 dollars. Most models have a cup warmer and an integrated milk vaporizer tube so you can make a professional coffee.
If your taste is intense and strong coffee, then you should choose an espresso coffee machine. First, the water is heated to the perfect temperature for coffee at around 90°C before the brewing process begins.
These are for black coffee and espresso. Ground coffee is needed on one side and water on the other. As the water is heated and starts to boil, it is thrown up to where the coffee is located, which then finishes the filtering at the base. It takes longer than with a standard coffee machine, but the rich aroma makes waiting a while longer worth it.
Also known as French or piston coffee maker, this is not really a machine. But if you are new to making good coffee or you just want to do it occasionally, this is perfect to start with. Hot water is mixed with ground coffee, and then the pressure bar is pressed down. A filter will then separate the coffee from water and will be ready to be taken.
This type works with the thermoblock system. The water is heated up to 85-92 degrees (which is the ideal temperature to boil coffee without burning). Then a high-pressure pump forces the water through the coffee to get the foam and rich aroma.
This type is typically for espresso, cappuccino, and latte. The water is heated in a compartment, and when the pressure and irrigation are strong enough, it is forced to go through the coffee. In addition, it can also be used with milk.
2. Capacity
This is a factor that you must take into account when choosing the best coffee maker. To decide on this, the first thing to ask yourself is what your needs are.
Do you have a large family? Do you want a coffee machine to make only espressos or a drip machine that provides you with a lot of coffee instantly? It all really comes down to the amount of coffee you like to brew.
For a family consisting of many members, the good option is to have a drip coffee maker or a plunger. These are easy to use and provide you with multiple cups of coffee at once. Foodies and couples may have more interest in buying a capsule coffee maker.
In the market, there are three models, the coffee machine for one cup, for three cups and six cups. The 1-liter coffee makers provide 6 cups of coffee. The 1.25-liter types, 10 cups and those of 1.5-liter, 12 cups.
In any case, opting for a larger capacity device will allow you to make the number of cups you want as long as you calibrate the amount of water and coffee.
3. Construction
Traditional coffee makers are mostly made of aluminum. They help the unit to reach the temperature quickly. But their maintenance is more complicated because they are fragile and less resistant to impact.
Besides, this material tends to peel off, and when it is very hot, there's the risk of burning coffee.
In the market, there are also stainless steel coffee machines. These are more robust but slower than aluminum, although they keep the coffee hot without risk of altering its flavor and aroma.
Steel and ceramic coffee makers have a steel kettle and ceramic jug and are not only aesthetically beautiful but also produce excellent quality coffee.
Many coffee makers are also made of plastic, although of different qualities. More expensive plastics are better because they repel dust and require less cleaning.
4. Pressure-bar
There are mainly two types of coffee machines on the market: the pump-driven and the steam-powered ones.
The difference between these two machines is the way they produce pressure. The steam ones only produce about 2-4 bars of pressure while the pump machines can reach up to 9 bars of pressure, but they are more expensive.
The pressure bar is important, as it is required to make a good espresso. A good coffee machine should have a fine creamy golden layer that stays on top. The cream is an extract of pure coffee, which is rich in flavor.
To get a good cream, high pressure is a must, and you should choose pump-powered coffee makers if you want good quality and professional coffee.
5. Machines with Glass or Thermos Jug
The goal here is to keep the coffee warm. The models with jugs have a heating plate. If left for some time, the coffee acquires a stale taste.
There are also models with thermos jugs, although these thermal insulating jars keep the heat for only 4 hours.
As for the material, the most common design is that which the thermos is made of plastic or stainless steel. With the latter, if they fall, they will not break.
6. Programmability
Do you want a cup of coffee waiting for you at 6 o'clock every morning? When choosing a coffee maker, check for those with timers. This mechanism starts the device at a preset time.
It offers a relative advantage in the electric type. Without human intervention, the coffee-making process is done in 3, 4 or 5 min.
And thanks to the heating and temperature regulatory system, you wouldn't have to worry about your caffeinated drinks getting cold. There is nothing like waking up and smelling the aroma of freshly brewed coffee.
7. Durability
A durable machine will always be made of resistant and sturdy materials. If the coffee maker has a plastic handle, for example, it may burn or break if it does not have an aluminum core.
Traditional coffee makers certainly have a longer life than electric coffee makers. Those made of steel are also more durable when compared to those made of aluminum or ceramic materials which are more fragile.
8. Coffee Grinder Function
A vital element in coffee making is the freshness of your grind. Once ground, your coffee will actually gradually lose its aromas. Manufacturers have worked on solutions to remedy this problem. And now, they offer coffee makers with an integrated grinder. Hence, you have a 2-in-1 coffee system.
9. Infusion System
This is a criterion to take into account when buying an electric filter coffee maker. This system is indeed the machine's brewing system, which is neither more nor less than the central element of the coffee maker. It determines the quality of your extractions.
In general, the operation of the infusion system is fairly easy. At first, your coffee maker will start by heating the water that you have poured. Gradually, the heated water will go up until it reaches the infusion system. From there, it will be guided to the grind, on which it will flow over the grind. This is the moment when your coffee brews. The coffee will pass through the filter, and will end up in the jug.
The filter coffee maker is a device that has evolved. This is why there are different technologies and types of onboard brewing systems. These include the drip infusion, hand shower infusion, the Melitta® flavor selector and the Boil & Brew system.
10. Special Functions Offered
Asides the features mentioned above that a coffee maker must-have, these are also worth looking for:
Automatic shutoff: this prevents the coffee and the glass jar from heating for too long.
Coffee intensity control: some devices adapt the brewing time to produce a more or less full-bodied drink according to your wishes.
Temperature control: As earlier mentioned, there's a specific range of temperature for coffee brewing. Anything more or less than the 85-92°C range would cause it to over-extract or under-brew.
Wrapping It Up
The range of coffee makers on the market may leave you in a limbo on which to choose. To choose the best coffee maker according to your needs and budget, focus on its capacity, the type of carafe, the type of filter, construction, and the functions (programmable, automatic stop, coffee intensity control, etc.).
If you're looking for a new coffee maker, this guide will help you in selecting the best coffee maker for your tastes, needs, and budget. Happy buying!
---