How to Choose the Best Gua Sha Tools?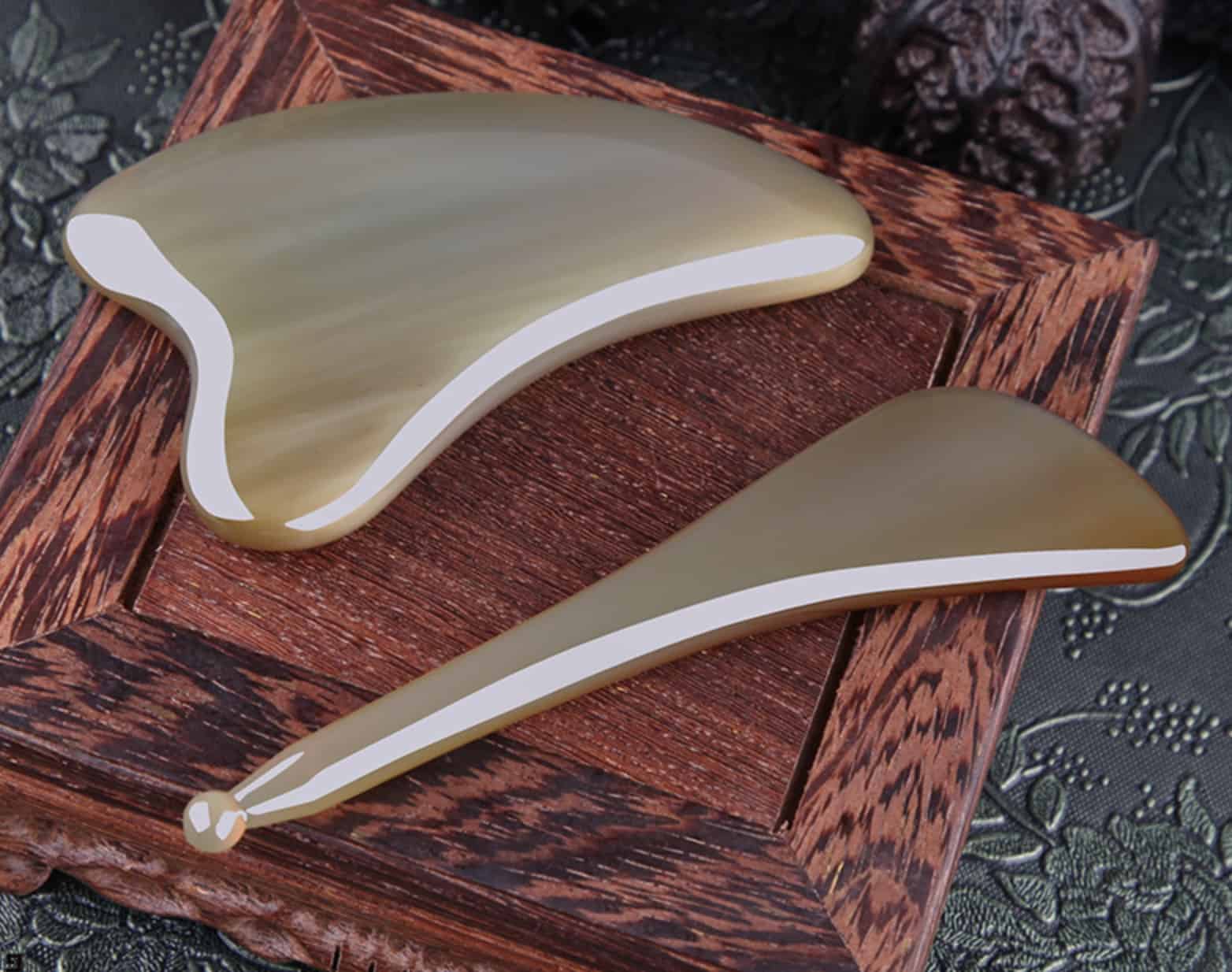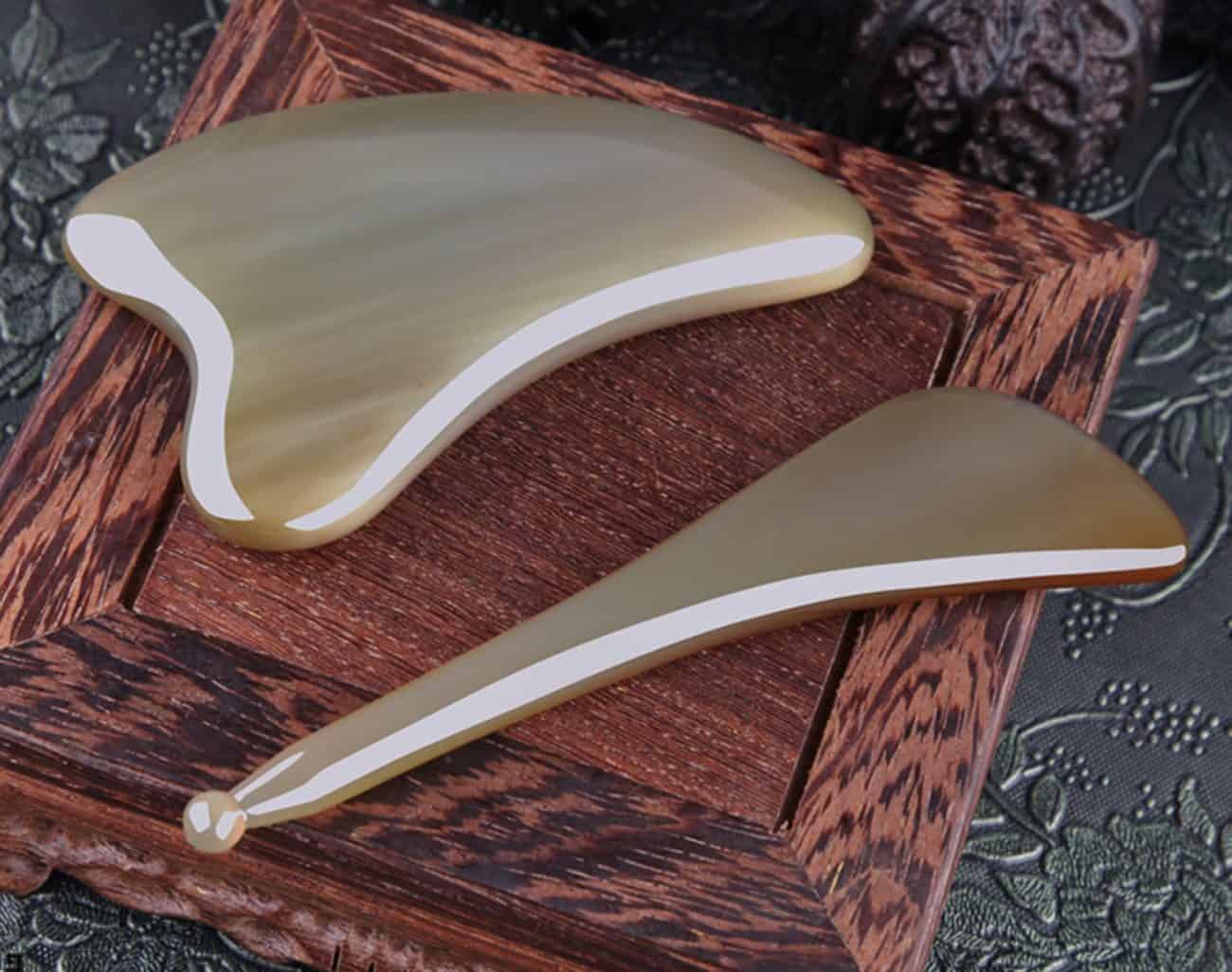 Top Best Gua Sha Sets Based on Reviews and Price
Last updated on September 21, 2023 9:04 pm
Why Gua Sha Therapy is Popular?
You might have heard about Gua Sha earlier. Yes, you are right! It is the traditional Chinese Medicine that has been practiced for centuries. It will not be an overstatement to say that this therapy is now overtaking the beauty industry by strides.
This therapy needs a flat handheld tool to drag across the skin to bring new blood to the surface. Even it is used for relaxing facial muscles, to promote lymphatic drainage and for many other purposes.
Skin Health Benefits of Gua Sha
You might have heard that Gua Sha is used for treating chronic pain, which is the symptom of many health issues in humans. As mentioned earlier, this Gua Sha Therapy is taking over the beauty industry.
Now, your question will be how will it promote skincare? The benefits of this technique for skin are wider. For instance, it is known to improve complexion and smoothness in the skin.
Above all, with this therapy, you will get a more defined jawline. Even, you will achieve firmer skin and it will help with addressing skin wrinkles as well.
How to Choose Gua Sha Tools?
You will find that dedicated tools are available in the market to do Gua Sha. But, some people do this Gua Sha Therapy without these tools. Rather, they use coins, container lids, and ceramic spoons to do this therapy.
Nevertheless, it should be avoided. The reason is that these inappropriate tools can cause damage to your skin as against the goodness brought by Gua Sha. For instance, when you use a coin to do this, it can make your fingers tiresome. Considering how small they are, coins can turn very slippery when you use along with Gua Sha Oil. So, when you use a coil for this treatment, it can turn out of control.
With these things known, here are certain things to consider when you buy Gua Sha Tools:
8 Factors to Consider When Choosing Gua Sha Tools
8. Material Consideration
The commonly used materials in making Gua Sha tools are stainless steel, stone, jade, and plastic. Each of these materials has its own properties that will affect the weight, comfort, and resonation. Even, it will impact the fragility and cost of the tool as well.
When you take the case of plastic, it will not be fragile and you can expect poor resonation as well. It will have medium comfort even though it is very light in weight. It will cost very less as well.
When It comes to jade, it will be very fragile and resonation will also be poor. A good comfort level can be expected and weight will be light.
The stone material tool will be costly than plastic and jade, but it will be very fragile. You can expect medium resonation and comfort level will be good as well. The weight, in this case, will be heavy.
When talking about stone-based Gua Sha Tools, Bian stone is highly popular. The reason is that it produces the most ultrasonic pulses and even the best frequency range.
Rose quartz is a rare stone-based material in making this tool. However, it is known to open the heart chakra and bring down tension in the heart. The delicate pink color of this stone makes it attractive as well.
Stainless steel will cost you more and it will not be fragile as well. The resonation and comfort will be good and the weight will be medium as well.
Buffalo horn is yet another material you will find. This material has a cold property and a salty/acrid flavor. Studies show that this acridity nature of this material contributes a great share in improving blood circulation and it also moistens and nourishes your skin. In the same way, the saltiness helps with relaxing stiffness and it also softens hardness. Further, the coldness in this material helps with dispelling heat from the body, thereby helping with detoxification.
Verdict
When comparing the materials, jade and plastic materials will be the best alternatives for beginners. Jade and plastic are low-cost alternatives but will be of lower quality.
Most users feel that by for all, stainless steel is the best option. The reason is that it has better resonation. It can resonate well in areas with many scar tissues. However, it will cost more. Stone is the best option for its cost-effectiveness, but the better quality compared to plastic.
7. Shape to be Considered
When it comes to shape, to ensure the best comfort and safety, it is better to choose Gua Sha Tools that have many edges. For instance, when the tool has a single edge that is not too sharp, but the other edges are not too blunt, it will help with working on the legs and back.
However, it will be hard to use in smaller body parts. Even, you can choose a tool with a larger edge on one side and a smaller edge on the other. This will ensure that the tool can be used for different purposes making it more versatile. More than anything else, the shape should be comfortable to handle and use.
6. How about the Length?
Not just the material and shape, the size is an essential consideration as well. When the tool is too big to hold, your hands will get tired quickly. The same thing will happen if the tool is too small.
The inappropriate size will make your fingers and hands tight from holding on to the tool. This will happen when you apply Gua Sha Balm as the tool will be slippery. In turn, it will turn harder to hold as well.
A longer tool will comparatively make easier to reach even difficult areas when you do the Gua Sha Therapy to yourself.
5. Resonation and Ultrasonic Pulses
Any kind of material you use in the body will create friction. When this happens, ultrasonic pulses will be produced. This will happen when using the Gua Sha tools as well. The type of material you use for this therapy will also decide the pulses produced.
For instance, plastic and jade materials are known for poor resonation, while you can expect good resonation from the stainless steel tool. The resonation in the case of stone will be medium.
4. Weight of the Tool
Weight is yet another consideration. When you do the necessary scraping, you will have to apply pressure in the skin. Some people prefer to use a heavier tool as they will have to apply less pressure when they scrape.
This is the difference you will get when you use a stone tool and a plastic tool. Even, some would prefer the Gua Sha Tools with medium weight as they find it easier to move across the body.
3. Durability
As you can judge, the durability of the tool makes it last for several uses. The material will decide the durability that you expect. As the tool will help with handling everything right from stress to hair loss, durability is an essential consideration.
2. Scraping Lotion or Oil
You might be aware that the Gua Sha Therapy should be done only after applying carrier oil or cream. Only then, it will be easier to move the tool around your body.
Some of the common carriers used for this purpose are cold water, vegetable oils like olive, peanut, soybean, rapeseed, tea seed and sesame oil. The medicinal oils used are rheumatic, bruise and safflower oil. Using oil is essential to prevent the tool from scratching the skin. Even, it will help with moistening the skin and opening the skin pores along with activating blood.
Some people also use creams for moistening the skin before this therapy. So, when you plan to choose the right tool for Gua Sha, it is better to decide the carrier that you plan to use. This decision will help you with the selection of the right tool based on the oil or cream you plan to use.
1. Know the Purpose
Some people think about using this therapy for the treatment of some ailments like chronic pain and migraines. On the other hand, some people think about relying on this therapy for improving their skin health. So, before you choose one of the Gua Sha Tools, you should decide on the purpose of this therapy for you.
For instance, if you plan to do it for beautifying, you can find a suitable tool. If it is for medicinal purposes, you can choose the right tool considering your purpose.
Wrapping Up
Gua Sha Therapy involves scraping the skin and it is guided by the theory of meridian acupoints in traditional Chinese Medicine. With the help of the right, Gau Sha Tool dipped in the right medium along with the right scraping techniques will bring many benefits to the users.
If you plan to get the right tool to get this therapy done on your skin, you can consider the points discussed above such that you can end up with one of the best Gua Sha Tools. It is better to get the therapy done from a trained professional, rather than trying it on your own.
---
Rate This Article