How to Choose the Best Microwave Oven?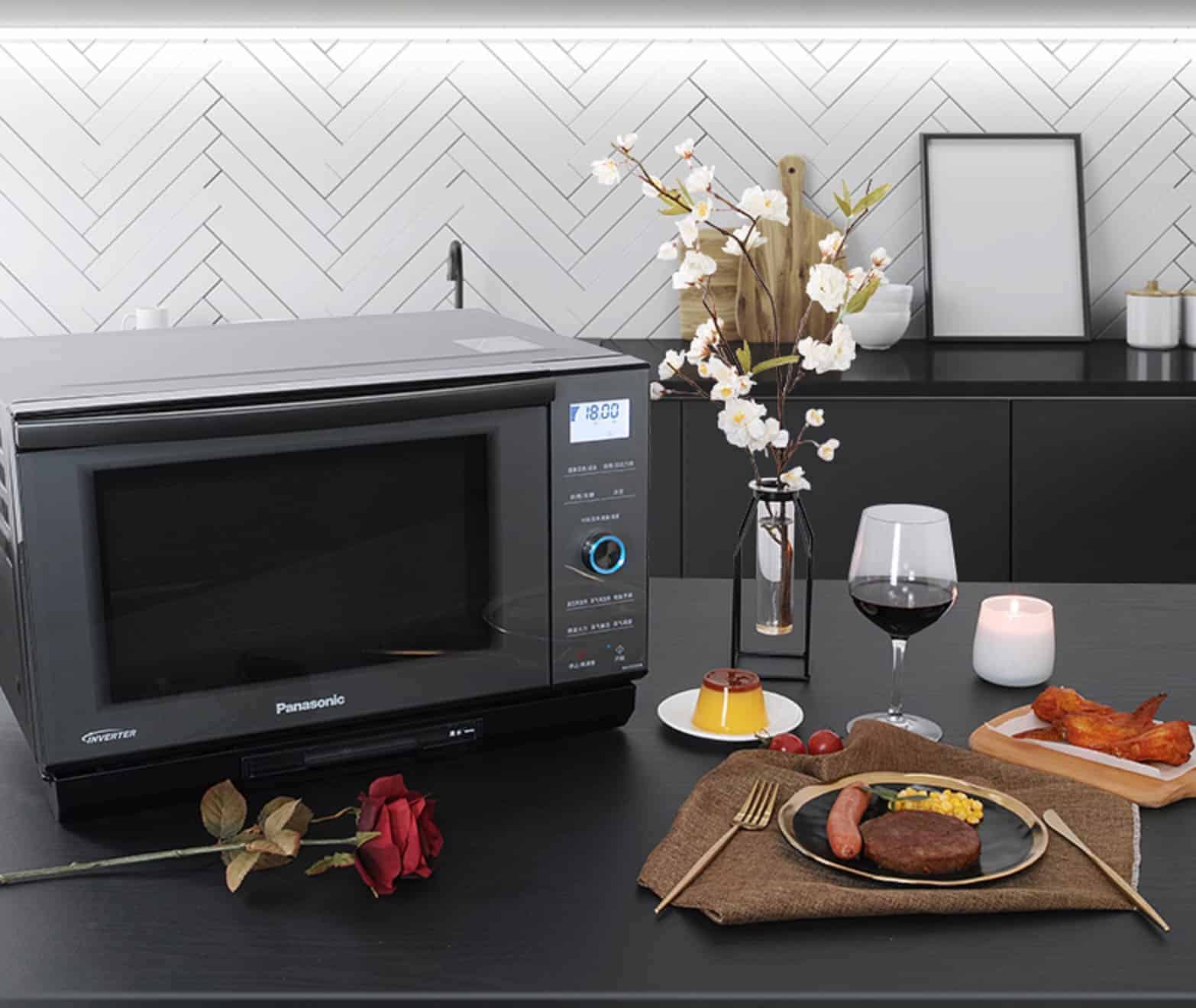 Top Best Microwave Ovens Based on Reviews and Price
Last updated on September 18, 2021 1:56 am
How to Choose a Microwave Oven?
Microwaves have become in recent times an indispensable kitchen appliance for everyone. Many people consider it as the "magic oven" for heating and cooking food in record time.
In this guide, each criterion and feature for choosing the best microwave is analyzed in detail; the type to choose, the size of the microwave, the power of the microwave, the microwave functions and the type of microwave: built-in, oven, etc.
These definitely will help you find your perfect microwave. Without further ado, we'll roll them out one after the other.
Top 8 Factors to Consider Before Buying a Microwave Oven
8. Types of Microwave Oven
Something that you must keep in mind when buying these devices is to know in depth the existing variety. The type of microwave to choose will vary according to your needs. Remember that people go far beyond just heating some food dishes.
The basic microwave allows you to defrost or reheat a dish; and this, at a very low temperature. These devices are very simple in design and are as well efficient and economical. It covers the needs of many homes in full. Unlike other models, these microwave ovens use low power.
To use it, simply introduce the dish inside the microwave and set the timer. When the time is up, the food is ready. Note that this type of microwave is also suitable for steaming fruit, vegetables, fish, etc.
These devices are one of the best sellers in the market. The grill is nothing more than an included resistance that heats up to roast and grill the food while browning it.
They come in more sophisticated and elegant models and include more programs than basic microwaves. You can even get models with a touch screen and LED.
As with conventional ovens, the convection technology has also got to microwave oven manufacture. It is the cooking of food through currents of hot air. Something particular is that it includes the possibility of cooking for a long time. It also allows grill cooking, convection, and basic options automatically and intermittently. With this type, you can find conventional and high-end microwaves.
Note that, on the market, these types come in different forms. There is the 2 in 1 model which can brown and roast. We can also find 3 in 1 that can cook, roast or even steam. As an advantage, the convection microwave oven is practical because it combines all the functions of an oven and a microwave in one device.
7. Power of the Microwave
On the market, microwaves are sold in different power wattage. Indeed, the more powerful they are, the faster the speed of defrosting or cooking is. To choose this device, it is, therefore, essential to check this point. Here are the three power levels found in general on the market:
A microwave oven between 600 to 900 watts is a low-power device. It is ideal for occasional use. However, it can be used to reheat, defrost or cook food. Hence, this device is useful for performing the basic functions of a microwave. Note that if you want to choose a microwave oven with less than 700 watts, it is better to choose the one with a small cavity as they are more efficient.
This type of microwave can be used to brown a dish, particularly if it has a grill. With this power, the appliance is still capable of defrosting or heating food even if the cavity is larger.
it is a very powerful device. Unlike the first type, it can be used daily for grilling and cooking dishes. This type of microwave is ideal for large families or professional uses.
6. Installation Mode
Be aware that you can choose between built-in microwave ovens or standard removable microwaves.
This is the classic model. It is placed directly on a support in the kitchen. You can put it on a shelf, a worktop or a table. It does not depend on other household appliances. As an advantage, this type of microwave can be moved wherever you want it. Besides, some manufacturers offer very aesthetic models. The only downside is that it can clutter up a whole space, especially if the kitchen is a bit limited. When using this type of device, you should measure the space where it will be placed to be sure that it will fit in well. You must not forget to leave a small free space behind the microwaves so that ventilation can take place in the right conditions.
As ts name suggests, this type of microwave is built into the wall. The microwave body is, therefore, invisible. Only its facade is visible once put in place. The primary advantage of this installation method is aesthetics. It contributes to the decoration of the furniture, particularly in open kitchens. Also, it offers a gain of space with the microwave being devoid of the frame. Most built-in microwaves are microwave ovens.
5. Volume/size
The volume of the microwave oven is also an essential point to take into account before buying it. The size to choose will vary depending on the number of people in the household and also the volume of the dish to be prepared. On the market, microwaves vary between 20 liters to 34 liters.
Microwaves of less than 20 liters: This small type of device is ideal for singles or couples without children. Its fairly small size is suitable for cooking or defrosting for 2 to 3 people.
Microwaves of 22 to 25 liters: This capacity is ideal for a family of 4 people. With this volume, the microwave can collect even large dishes. This format is particularly interesting because the size of the microwave remains compact. This allows it to be placed even in the smallest kitchens.
26-liter microwaves: This type of microwave is suitable for preparing meals for 6 people.
Microwaves of more than 26 liters: These bulky devices are ideal for a home of more than 8 people. You can also use it to prepare meals on a large dish.
4. Type of Door
Manufacturers of microwave ovens offer two most common types of door technology: those with a hinged door and those with a side door. This criterion can be important while choosing your microwave, depending on the space you have in your kitchen.
This microwave oven model opens from right to left. It is ideal if the device is at a height. To choose this type, you have to see if the location of the installation is compatible with this opening mode.
It should be noted that the opening direction of this door cannot be changed. With this opening mode, you can have better visibility inside the microwave.
Swing Door Microwave
This type of microwave oven is ideal if it is placed at waist level or when it is built-in under the worktop. This opening method is very advantageous. First, it facilitates access to the microwave cavity.
It also offers better visibility. In this case, we speak of a "flat-plate" swing door. To choose a microwave oven with a hinged door, it is necessary to provide a clearance space in front of the appliance. Thus, the latter can be easily opened and closed.
3. Material
In the market, one can find a stainless steel microwave. As an advantage, this material is easy to clean. It is also very solid and has a high resistance level over time. There are also ceramic-enamel microwaves. This material diffuses heat perfectly. This makes it possible to cook food gently and thoroughly while retaining its nutritional qualities.
It is advisable to opt for a microwave which has a long service life. It should be noted that a microwave should last for about 9 to 10 years. So, ensure the warranty covers around ⅓ of the product's lifetime.
2. Important Functions of the Microwave
The more functions a microwave has, the more practical and ergonomic it will be. Although more functions may build-up to the price, here are some features to watch out for in your microwave before adding it to the cart:
The self-cooking program: This option is to set the food weight and determine the time needed to prepare it.
The pizza cooking function: A microwave oven also has a pizza cooking option. As the name suggests, it is used to reheat a pizza and make it crispier.
The steam cooking program: This option is available with the combined microwave oven. With this program, the appliance cannot only grill and cook, but it is also capable of steaming vegetables and other foods.
The pre-programmed functions: Whether to cook, reheat, defrost or grill food, these options allow you to choose the type and weight of food to prepare to determine the cooking time.
Mechanical or electronic controls: Some microwaves have a specific option for electronic or mechanical cooking. For the first case, just press a button and the cooking details are displayed on a mini LED screen. For the second case, the user must turn a button to start the preparation.
Additional functions: Some microwaves have additional options. Thanks to them, the appliance can, for example, cook pasta or rice, make yogurts or even cook fries. In short, with the additional functions, you can make different dishes thanks to a microwave.
The removable turntable: Some devices are equipped with a removable turntable on which the food dish is placed. This element is essential so that the heat can be distributed evenly inside the dishes. As the name suggests, this equipment can be removed or blocked to remain fixed.
The energy-saving option: Some devices are more economical thanks to this program. Indeed, when not in use, the standby mode is triggered automatically. And the device is switched off.
The child lock option: This option has the function of blocking all commands from the device so that it can be non-functional. To use it again, it is mandatory to unlock it. It is a must-have feature for those who have playful kids around.
1. Ease of use
For convenience's sake, it is better to opt for an easy-to-clean microwave. To clean them, a wipe or sponge should be enough. For the most stubborn stains, you can put a container filled with water inside and let it work to create steam.
For some microwaves, they can be equipped with a steam system which facilitates the removal of fat. It should be noted that, for the microwave to fulfill its role, it is important to clean it regularly.
Wrapping Up
First, know what you want in a microwave before deciding on the type. Choose microwaves with turntables as they heat food evenly. Some can be opened by a button or knob.
Also, there is no fast rule on the volume and power of a microwave. Your family size or frequency of use determines this. So choose the most practical for your family. If there are children in the home, the button ones and those with safety options are advisable to select.
---
Rate This Article