How to Choose the Best Soda Maker?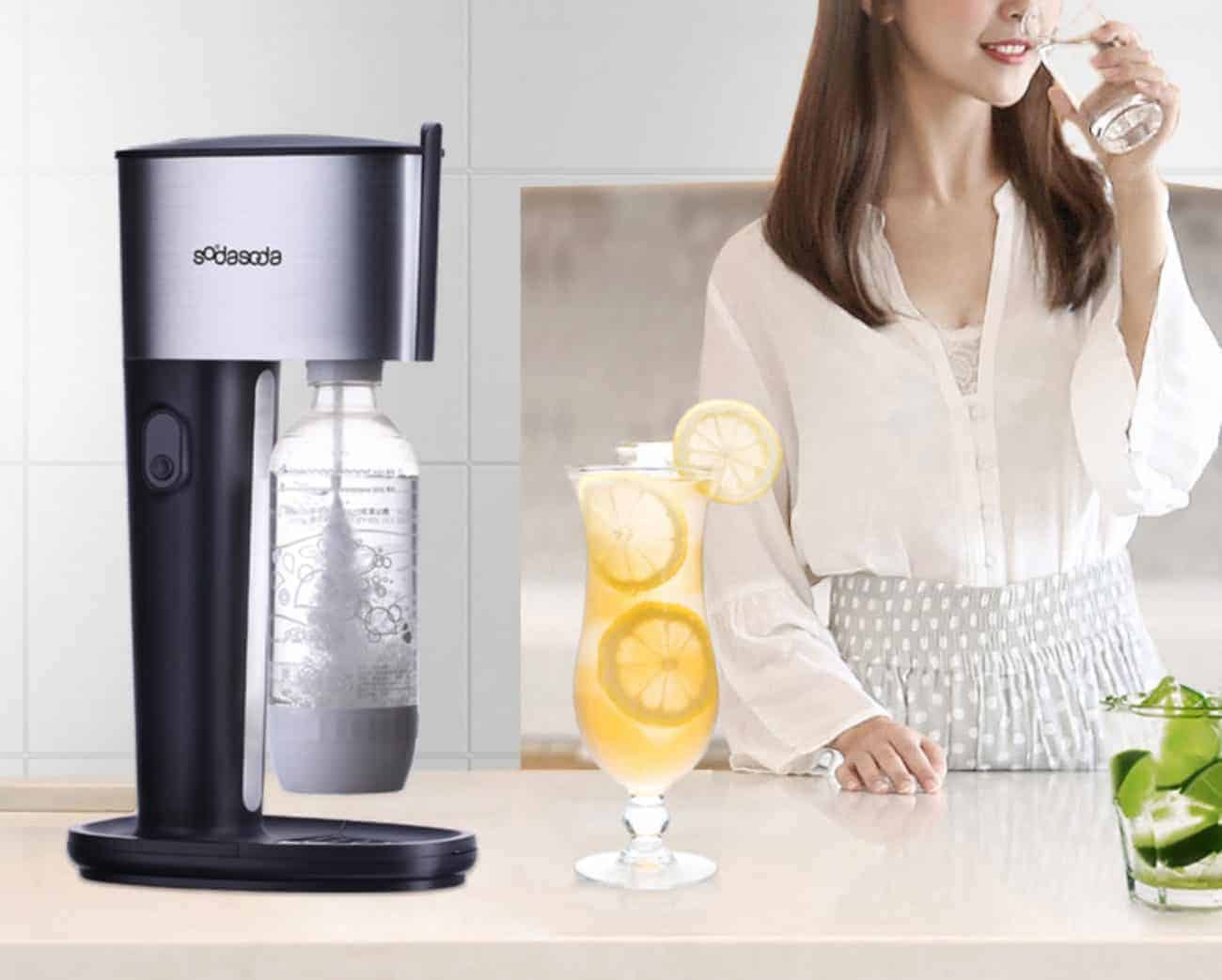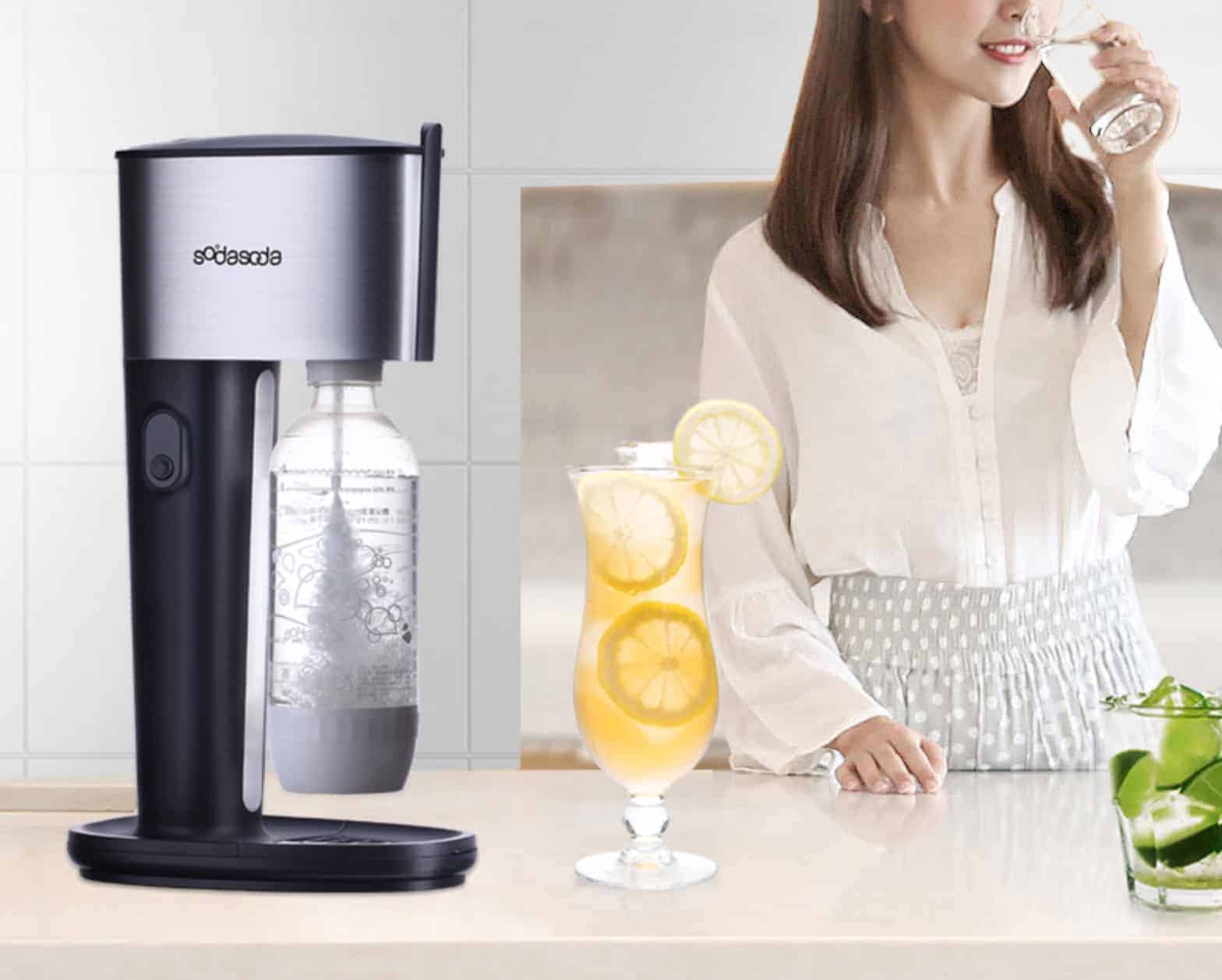 Top Best Soda Makers Based on Reviews and Price
Last updated on January 22, 2021 10:47 am
How to Choose a Soda Maker?
Soda and beverage machines are taking up more space in kitchens and home and bar buffets. They are perfect for soda drinkers of all ages who want to control what goes in their carbonated beverages. This carbonating appliance allows you to make your own sparkling water/carbonated drinks. It, therefore, gives users better control of the composition of such.
The operation of these machines is particularly simple to grasp. The principle is very simple: a CO2 bottle, installed in the body of the machine, makes it possible to carbonate the water to make it sparkling. Once your sparkling water is obtained, all you have to do is flavor it to your liking!
To choose the right soda machine, you will need to pay attention to 10 distinct criteria. And each is as important as the next.
Top 10 Factors to Know Before Buying a Soda Maker
10. Frequency of Use
Before purchasing a soda machine, firstly, ask yourself about how frequently you're going to need to use it. Do you love carbonated drinks and want to drink every day? If not, you will only need it for fairly rare occasions.
It is according to this answer that you will choose the volume of the model's gas cylinder. The gas cylinder is a container for refilling CO2 which allows the gasification of water. A gas cylinder for intensive or family consumption will allow gasifying from 50 to 130 liters of water.
It will be necessary to check with the seller that a refill is available once the bottle is empty. Every brand has their own specific bottles. Therefore, as soon as you decide on a brand, your replacement cylinder needs to be the same brand and the same model.
For occasional or individual uses, it's advisable to go for soda machines with individual small cartridges.
However, note that refilling gas in this second model will cost you more. So do not forget this criterion when making a price comparison. It will, therefore, be according to the frequency of use that you choose your soda machine. After the little practical questions, you can take the next step to find where to buy a new soda machine.
9. The Capacity
This criterion can be divided into two distinct parts. The first concerns the capacity of gasification containers or bottles. In general, the models on the market are delivered with a 1L gasification bottle.
But this can vary from one model to another, to be chosen according to your needs. Note that some models are delivered with additional bottles, which will allow you, for example, to prepare a bottle of sparkling water and another soda.
The second part of the capacity concerns in particular that of the CO2 cylinder. A cylinder containing about 500g of CO2 can allow carbonate 60 liters of sparkling water or 60 bottles of 1 liter each. It is up to you to see if such a capacity could suit you.
The cylinder will be exhausted at the end of this period, and it will have to be refilled in the store. It is also up to you to see if it is better to choose a higher capacity, or on the contrary, a smaller capacity.
8. Design and Quality
Having sparkling water or soda machines means you don't have to lug around your bottle packs every time you go out. Or even, systematically, you don't have to fill your fridge to have refreshing drinks on hand. Today, producing the content yourself has become simple and fast.
To choose your sparkling water and soda machine, it is always recommended to choose according to your design preference.
Check the material used for the bottles or containers. When these are made of plastic, unlike those made of glass, they aren't dishwasher-safe. Like all household appliances, these machines are essential decoration accessories for your kitchen.
Also, choose products that have more modern, elegant and sleek overall look (colors, coating, and shapes).
7. Electricity, Gas or Battery-powered?
It's important to compare the source of the power of the machine before buying. The acquisition of a soda machine should also be given an ecological approach.
Some machines are completely autonomous, others work with batteries, and others require an electrical connection.
Battery-powered machines allow you to take your machine for a picnic on vacation if you wish. Meanwhile, soda machines are energy-efficient. They consume low power wattage.
Therefore, adding a soda machine to your list of electricity-consuming home appliances will not cause your electricity bill to hit the rooftop.
6. Plastic or Glass Bottle?
Soda maker bottles are often constructed in plastic or glass. Both have advantages.
Plastic bottles do not have Bisphenol A; which makes them compatible with food consumption. Their capacity is often greater (up to one liter), and it is easy to clean them by hand.
But other people will see the ecological aspect of glass containers, especially since some can be put in the dishwasher. However, their capacity is less.
5. The Snap-lock Mechanism
Here is a feature that appeals to soda machine users and which will certainly also make you happy. What is it about? Indeed, most soda and beverage-making machines are equipped with an inconvenient screwing bottle fixing system.
This is a rather complex system and requires a moment to reach a solid fixation. It is to put an end to this kind of harassment that Sodastream innovated the hyper-modern snap and lock fixing system, which is quite simple to use. Just insert the bottle, and it is fixed immediately with the click.
4. Gasification Level
Soda machines with good values offer at least two carbonization level. This will allow you to control the amount of gas that goes into your drink.
Indeed, sparkling water has a certain dosage of gas going from the highest to the minimal. Depending on your desires or simply depending on your state of health, certain levels of gas may be allowed, and others may be disallowed.
So choose your soda machine, checking that it includes this gasification level meter. Otherwise, if the soda machine does not have one, our advice is to check how much gas will it put in your drink.
3. LCD/LED Display
Certainly, there are few features to watch out for this type of device. The brand can, for example, offer an LCD or LED display, allowing you to know the level of gasification according to your preferences.
We find in particular a model of the Sodastream brand which offers a display on 3 levels of gasification, the first for slightly carbonated water, the second for more gaseous water and so on.
But in this case, the machine requires batteries. Without such a feature, it will operate without batteries or electricity. Again, the choice is up to you.
2. Included Accessories
As earlier mentioned, some models can be delivered with additional bottles or containers. It may be better to opt for these models, which thus offer many more possibilities (a bottle of pure sparkling water, another bottle of soda, etc.). Some models can also be delivered with soda or fruit concentrates. But of course, this will affect the price of the product.
1. Practicality and Ease of Use
For easier use, orient your selection towards light and compact model. Practically, knowing how to buy a soda machine with better value for money is not that difficult.
Choose equipment that works without power. They are more economical and more ecological. The best soda machines will also have a water filtration system.
In general, go for products with simplicity in terms of operation. In this regard, prefer machines which only need the press of a button and whose bottles are easily installed. Finally, let's not forget the essentials – the flavor additives – if you want other drinks asides sparkling water. Some manufacturers also produce additives of all flavors and colors to make real homemade soda.
Takeaway
If you think of purchasing a soda machine, you have to take into account several parameters. But before we get there, you have to ask yourself one question: what would I like to do with it?
This may seem ridiculous since the answer to this question seems obvious. But there is no question of whether you want to make your own soft drinks. The goal is rather to know under what conditions you would like to do it.
The best soda machine in the world will not suit you if it does not meet your expectations. It is therefore important to forget the soda machine reviews for a moment and focus on your personal needs for a moment.
Soda-making machines are very easy to use. However, behind this facility, there can be many differences from one model to another. So you have to be aware of the different criteria if you want to make the right choice.
Make sure that the machine you choose is suitable for you in terms of ergonomics and operating conditions. Be particularly vigilant on this criterion if you are offering it as a gift. What suits you will not necessarily be suitable for a new user.
---
Rate This Article