Pork Tails Taste Reviews and Chinese Cooking Guides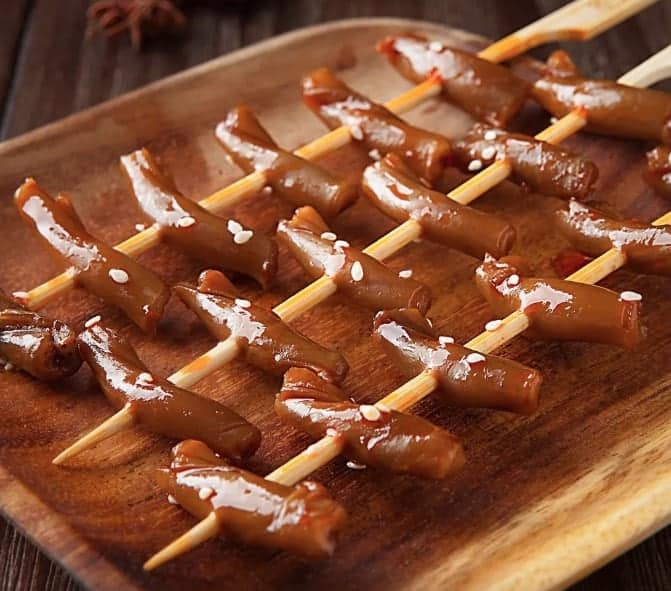 Is Pork Tails Edible?
When it comes to animal meat, the Chinese have weird choices. From Duck intestine and pig brain to pork tails. While most people will frown at the thought of chewing on pork tails, this pig whip is a popular choice in china.
It has the heavy taste of pig, which most people term "disgusting." Walking into a restaurant, the pork tail is the last thing you would expect on the menu. However, for some reason, the Chinese just can't do without it. They've found a way to make awesome dishes out of this part. Pork tail can be prepared in a lot of ways, boiled, fried, roasted, or prepared with a soup. Overall, you will find the texture a bit stringy but is quite tasty if you try not to think of what comes out of it.
What Does Pork Tail Taste Like?
Pork tail has a strong taste influenced by pee and semen. However, you won't find any traces of these two when consuming. The color of the tail is pale and looks like a dry apricot, except that it's chewier. Basically, it's hard to describe the taste of pork tail, but it's safe to say it tastes like the tail of alligator trailed by the smell of pork. As you would expect, pork tail is tough, stringy, and to crown it all chewy.
Your first bite on this part may be your last, but it all depends on which version of the dish you go for. Grilled pork tail looks a whole lot like an erect beacon. The blood vessels flowing through it makes it seem like you're biting on rubber.
Roasting pork tail makes it a bit crunchy and more delicious. Passing it through direct heat somehow manages to melt the vessels making it less rubbery and a bit tender. Since this meat naturally has a strong odor. It will do little good to prepare any dish with it without getting rid of it stink.
Stink aside; you also want to minimize the flavor of pork that trails it. Hence, it's important to clean the meat with salt to reduce its blandness.
How to Cook Pork Tail in Chinese Cuisines
Roasted Pig Tail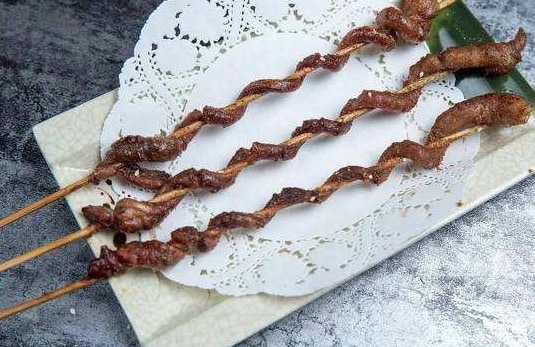 Roasting is a popular method used in preparing the pork tail. Due to its heavy odor, the tail is washed with salt and vinegar to eliminate any sign of blandness. Since it's smeared with mild sauce, it's important you eliminate any strong odor that comes with this meat to make it more appealing to your taste bud.
Since the meat is roasted over direct heat, it's better not to overcook because the taste will be ruined if it gets burnt. As you roast, the meat curls and shrinks at the same time, which creates an opportunity to roll the sauce in. Roasted pork tail is crunchy but has a strong taste that goes unnoticed when eaten.
Pork Tail Stew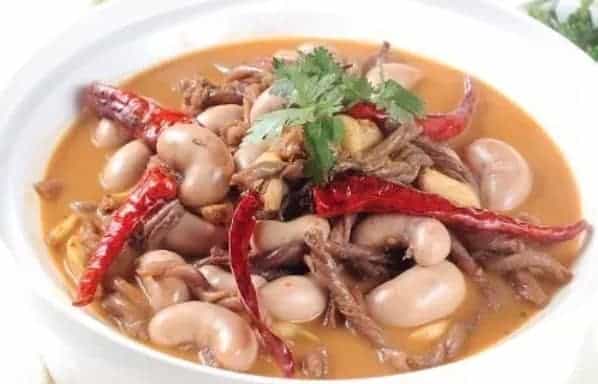 Pork tail stew is an exquisite delicacy in China. Basically, you can use any kind of tail for this stew. Whether bull, seal, ox, or pork tail. The only difference will be in the taste and texture of the meat used.
For pork tail stew, the meat is simmered in hot Sichuan pepper to make it tender. While the beef version of this dish is tender and milder, the pork version has a strong flavor, while the pork tail has a rubbery and soft texture after cooking for hours. Most times, the tough texture of the tail means it has to be cooked for a very long time. However, the heat has little effect as they tend to have this chewy texture in both stew and broth.
To ensure the pork tail tastes nice, first boil in a broth to add more flavor before tossing into your stew.
Pan-fried Pork Tail
Pan-frying is the only cooking method that allows you to identify the real taste and flavor of pork tail. It isn't the most creative way of preparing the meat, but it is the best way to get started.
Before being tossed onto the skillet, the pork tail is cut into small tiny pieces and then marinated with Pepper and salt. On exposure to heat, the sponge-like tissue, which was soft, shrinks and curls into a scallop-like figure. The final result sees the meat getting crispy outside but hard to chew inside.
Is Eating Pork Tail Healthy?
It may not be the most appetizing dish you will ever enjoy in a Chinese restaurant, but a pork tail is healthy and has its own share of nutrients. All over the world, it's believed that eating pork tail improves a lot of body functions, especially that of the white blood cells.
Pork tail improves the functionality of white blood cells, thereby enhancing the body's ability to fight against diseases. Athletes in china consume pork tail with the belief that it induces a healing effect.
Contrary to most people's beliefs, eating pork tails or any other animal tail won't necessarily improve your libido. It doesn't have a substance that can induce such an effect. The tail is basically protein even though it's more of blood vessels entangled in smooth muscles, which explains why it's chewy.
One substance you will get from eating pork tail is collagen, which is quite helpful to the skin. Rather than thinking about enhancing your libido, think about having healthy skin by eating pork tail.
Final Thoughts
You should know that the tail of the pig can never be as soft as the rest of the body, no matter how long you cook. Even 3 hours won't be enough to make it as tender as beef.
The problem with pork tail is that it doesn't have a unique taste of its own. Even when tossed into a stew pot, it struggles to absorb the flavor of the dish. Also, when prepared in a heavily spiced broth, pork tail still has a bland taste. The greatest challenge that comes from cooking with pork tail isn't the texture; rather it's the flavor.
---
Rate This Article