Pork Tenderloin Taste Review and Chinese Cooking Guides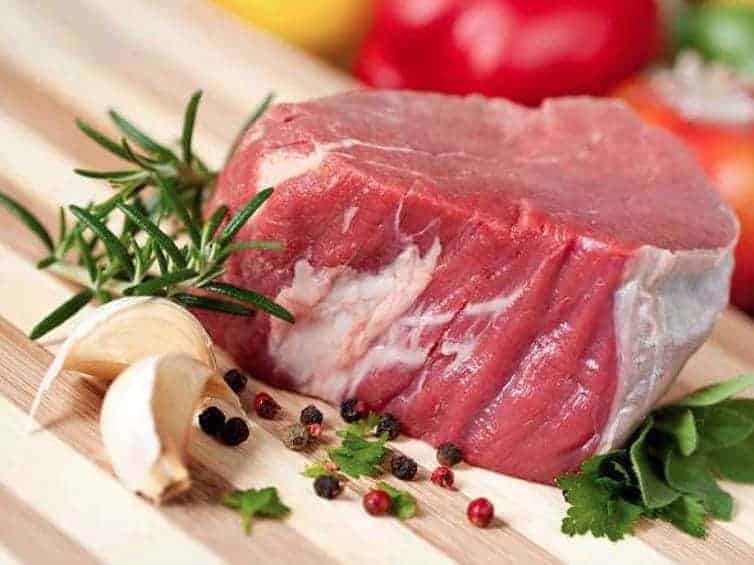 What is Pork Tenderloin?
Pork tenderloin, also known as pork fillet, pork tender, or Gentleman's Cut, is the full length of the pork's loin that is used in Asian cuisine and other cuisines around the world. Since this part of the pig has muscles that are used for posture instead of locomotion, this type of pork is the most tender of all pork cuts. In addition to its tenderness, it is also very lean and contains little fat, thus making it a pork cut that is both healthy and tasty.
Why We Love Pork Tenderloin?
Among all the different kinds and types of pork cuts, pork tenderloin is considered quite lean and tender. For example, pork tenderloin is not only lean and low in fat, but also boneless, thus making it easy to eat for people of all ages. Another advantage of pork tenderloin is how versatile it can be, as it can be paired with rice or noodles, used in stir-fry dishes or featured on its own as a main course or snack. Furthermore, it is easily and quickly cooked under half an hour, which is great for weekday meals that need to be prepared within a limited amount of time.
What Does Pork Tenderloin Taste Like?
In terms of taste, because of pork tenderloin's characteristically mild taste, it can be fully customizable to your own preferences. Indeed, even for the more picky and fussy eaters, pork tenderloin would appear to be appetizing, as one can adjust and modify the taste until it satisfies one's personal palate.
Whether you have a fond penchant for honey glaze, teriyaki sauce or hoisin sauce, pork tenderloin can be perfectly matched with a very wide variety of tastes and flavors. As well, if you have any specific food allergies, intolerances or dietary restrictions, you can customize pork tenderloin so that it meets and fulfills the requirements of your diet.
Hence, when cooking and preparing pork tenderloin, feel free to choose your favorite marinade, sauce, herbs or spices to flavor pork tenderloin. Or if you're feeling a little more adventurous, you can also experiment with cumin, garlic, or ginger to go with your pork tenderloin!
How to Choose the Best Pork Tenderloin?
When it comes to cooking pork tenderloin, there are several key points to keep in mind in order to make sure that it is properly prepared and cooked for optimal taste and texture. Whether you buy pork tenderloin from the store or butcher, ensure that you are purchasing the highest quality of meat you can afford, as that not only helps local businesses but also gives you better tasting pork tenderloin. Look for tenderloin with slight marbling and a pinkish-red color. Avoid any pale-looking meat or dark-spotted fat on the tenderloin.
Here are some of the best prok tenderloin based on their reviews and price
Storing Pork Tenderloin
Although it is best to start cooking the fresh tenderloin as soon you buy it and bring it home, it can be stored for two to three days in the fridge or up to six months in the freezer. Remember to allocate approximately 12-14 hours for thawing after taking it out of the freezer. Also, when you take the pork tenderloin out of the fridge, let it sit at room temperature for 30 minutes before cooking so that it can warm up and help the cooking be more even.
Cooking and Preparing Pork Tenderloin
Next, before you begin cooking the tenderloin, you can choose any marinade, spice or sauce to flavor the meat first and make it more appetizing. The internal temperature needed for cooked pork tenderloin is a minimum of 145 degrees Fahrenheit (or 67.8 degrees Celsius) as that ensures the meat is thoroughly done, tender and a little pink (which is totally fine). Use a probe thermometer for the most accurate measurements.
Best 3 Ways to Cook Pork Tenderloin
1. Roasting: This is the most popular method for preparing pork tenderloin. If you want the seared crusts, simply first sear on all sides of the tenderloin with a very hot skillet on the stove and then roast it in the oven until the meat is done.
2. Grilling: This is another nice option for cooking tenderloin; just cook over medium-high heat, allowing six to eight minutes per side of the pork tenderloin.
3. Stir-frying: If you want to pair it with other foods, stir-frying is the perfect method to cook pork tenderloin. Cut the meat up into half-inch medallions, then slice each one into two or three strips of pork. Add it to the wok and cook until thoroughly done. Stir-frying pork tenderloin with vegetable is always a good option for everyday meal or takeaway.
Pork Tenderloin in Chinese Cuisine
In Chinese cuisine, pork tenderloin can be used for a well-known dish called chā shāo (叉烧) or Chinese BBQ pork. Originating from Cantonese cuisine, Chinese BBQ pork is pork that is traditionally marinated with a sweet barbeque sauce consisting of a variety of ingredients, such as honey, five-spice powder, dark soy sauce, hoisin sauce, red fermented bean curd, and sherry wine or rice wine.
While it is usually consumed with a grain product like buns, rice or noodles, it can also be featured as the main entree at a restaurant meal that consists of various entrees and dishes.
Nowadays, Chinese BBQ pork can easily be found in Chinese restaurants and dining establishments around the world. However, if you would like to try making this traditional Chinese dish at home, I have listed several online recipes of Chinese BBQ pork variations below this article.
Is Pork Tenderloin Healthy?
Regarding the nutritional profile of pork tenderloin, it is indeed one of the healthier types of pork cut with substantial nutritional value. With only about 125 calories and three grams of fat for every three-ounce serving. it is healthier than other kinds of high-caloric meat like steaks or pork cutlets. (Note: The nutrition and calories do vary upon the cooking method used.) In addition, if you are on a low-fat diet or want to even healthier when consuming pork tenderloin, you can trim away any visible fat on the meat before marinating and cooking. As well, in that same three-ounce serving of pork tenderloin, you are considerable amounts of essential vitamins and minerals such as protein, selenium, phosphorous, thiamin or vitamin B-1 and choline. Undeniably, pork tenderloin is a good source of nutrients.
In Summary
In conclusion, pork tenderloin is not only a highly versatile dish, but also one that offers substantial nutrition in the form of essential minerals and vitamins. Moreover, it is a type of pork that can be served to everyone, even those who are rather picky when comes to food. In those situations, simply customize the marinade, sauce, spices or herbs used in the recipes to suit your guest's taste preferences and you're good to go.
---
---
Rate This Article