5 Quick and Easy Ways to Make Your Home Feel More Spacious
Due to the pandemic, most of us have been forced to spend more time at home than ever before. If you are one of the many people who begin to feel claustrophobic when stuck at home, or you are just sick of looking at the same four walls, then there are several simple changes you can make to help your home environment feel more spacious. Keep reading to learn how you can easily use mirrors, lighting, windows, white space, flooring, and storage to improve your home's sense of space.
Mirrors
Mirrors have always been an important part of illusions, and their ability to alter perceptions can be leveraged in interior design to make. As mirrors reflect light, they can easily create a sense of space. They are not just for the bathroom and bedrooms, mirrors can make fantastic additions to hallways, living rooms and places in almost any room in the house. Plus, with so many types of mirrors, from standard frame mirrors to personalized designs, it's easy to find suitable options to help make your small rooms feel bigger.
For example, floor-to-ceiling wall mirrors can be mounted to your walls to instantly increase the sense of vertical and horizontal space in your room without taking up any valuable floor space. Alternatively, interior designers often place a table with a mirrored top under a window which creates an optical illusion that can instantly make the window feel larger. When deciding where to position your mirrors, avoid having them reflect cluttered surfaces as this will not help create a sense of space.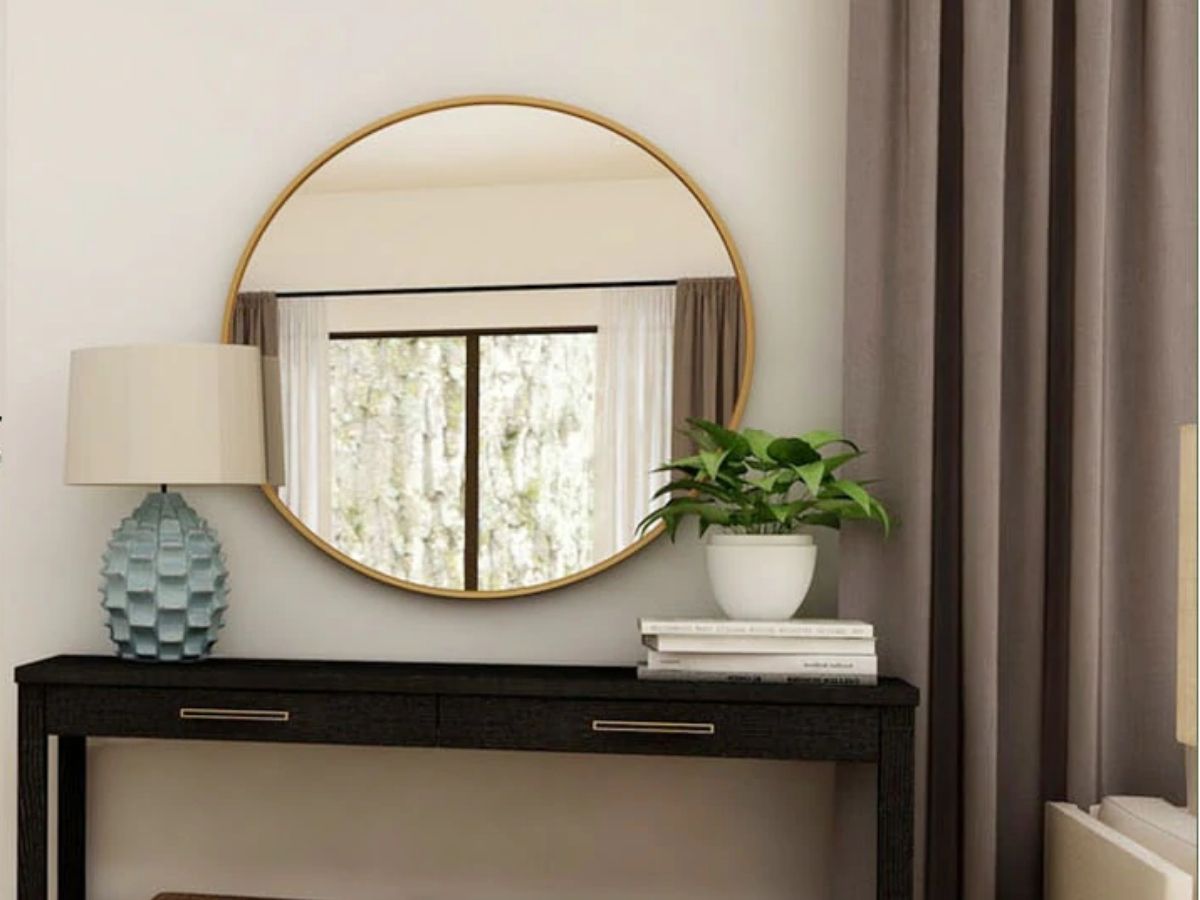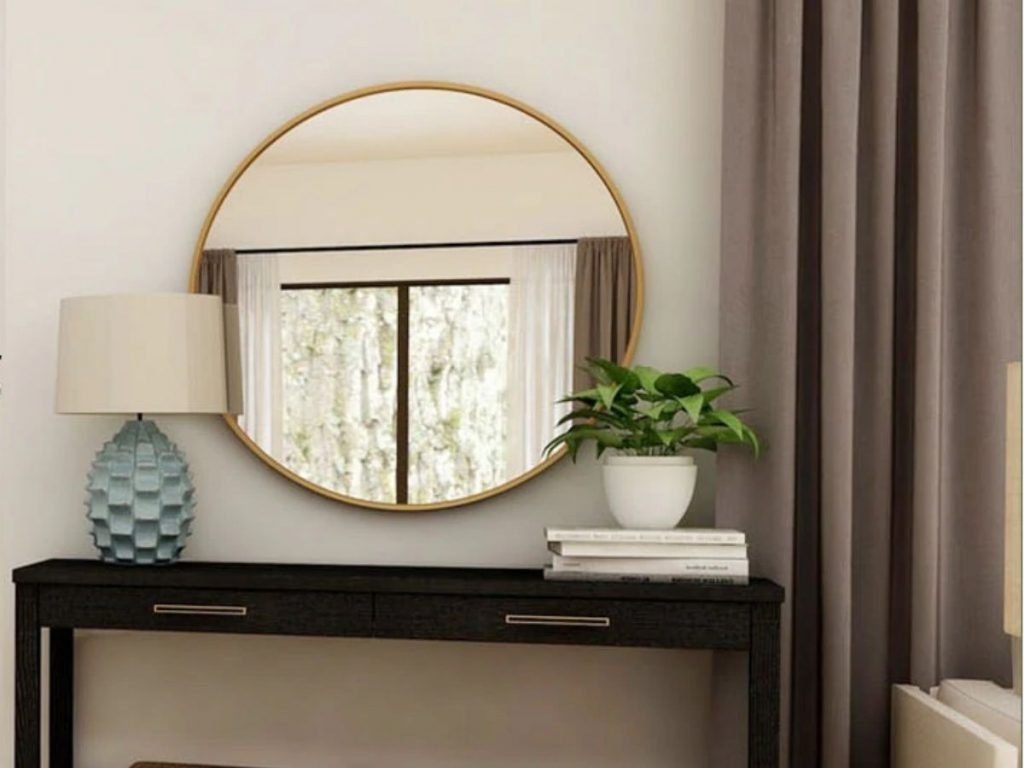 Lighting and Windows
In a similar way to how mirrors create a sense of space by reflecting light, you can also use interior and natural lighting to make your home feel more spacious. Increasing and reducing shadows will naturally make your home feel more spacious.
Recessed lighting, also known as downlights or can lights, are lighting fixtures installed into a ceiling or wall that sit flush to the surface for a sleek, modern look. They are especially helpful for illuminating in tightly enclosed spaces as they look great, can be positioned anywhere, and can shine light exactly where you need them. However, if you have high ceilings, hanging lights are also a great option.
Windows also provide an important source of natural light and can be used to increase a room's sense of space. This is achieved by using uncovered windows to create a new focal point and draw the gaze outside. Plus, if you have drapes opened to reveal the window they will create a border around it, which gives the illusion that the windows and rooms are larger. Aside from this, windows provide excellent fresh air which can help the environment seem more open and spacious.
White Space
Enter any art gallery and you will notice the huge amount of white space on the walls, ceilings, and sometimes even floors. This is because white reflects a fantastic amount of light which helps to open up a room. So painting the walls, ceilings, or floors white can often be an easy fix for making it feel more spacious.
However, just because white space can make a room feel more spacious, that does not mean you should not hang artwork. Experts recommend hanging one large painting, instead of a few small ones, to make walls appear larger. Hang your art at eye-level height and make sure that there is plenty of white space around it in all directions as this will help make the walls seem larger.
Flooring
We have already mentioned how white space can be used on the floor to make a room feel more spacious. However, white flooring is not suitable for all homes and rooms and can be impractical and difficult to keep clean.
Instead of using white, you can create the illusion of space through patterns. When laying tiles on floorboards, positioning them so that the pattern runs diagonally across the room from corner to corner will create a sense of space.
Storage
Ensuring your floors and surfaces are clear from clutter will go a long way to helping your home feel bigger. Nobody likes tripping over things, but aside from being a safety hazard, untidy floors will also make you more disorganized and more likely to misplace your belongings.
Fortunately, you can easily create a calmer, more spacious, and more efficient environment by adding storage options to your home. If you are particularly concerned about floor space, adding more shelving to your walls or a floor-to-ceiling cupboard is a great way to clear the floor as it uses the entire wall space and draws the eye upwards. You can even combine this idea with our first trip, by getting a floor-to-ceiling cupboard with a mirrored door. Other types of space-saving storage you might want to try include: under-bed storage, hanging pockets on the inside of doors,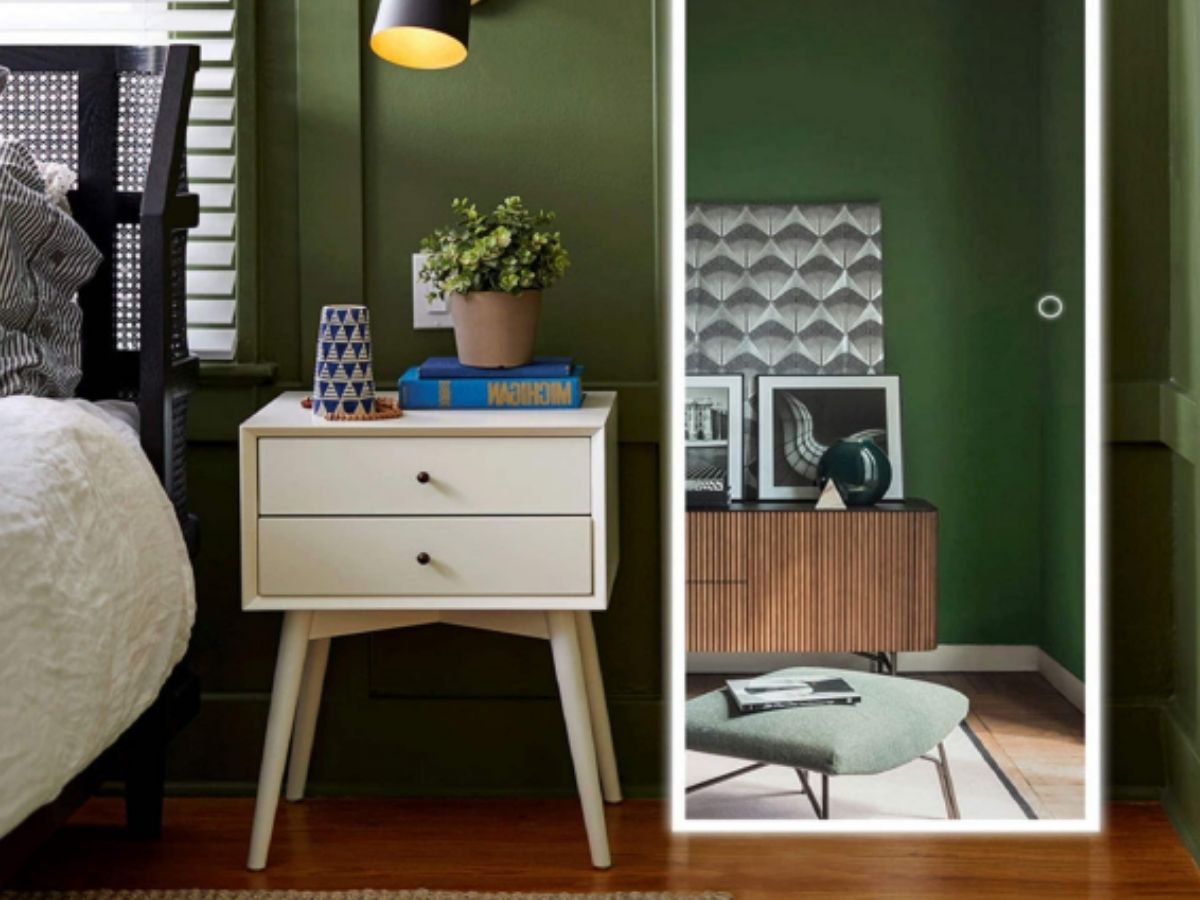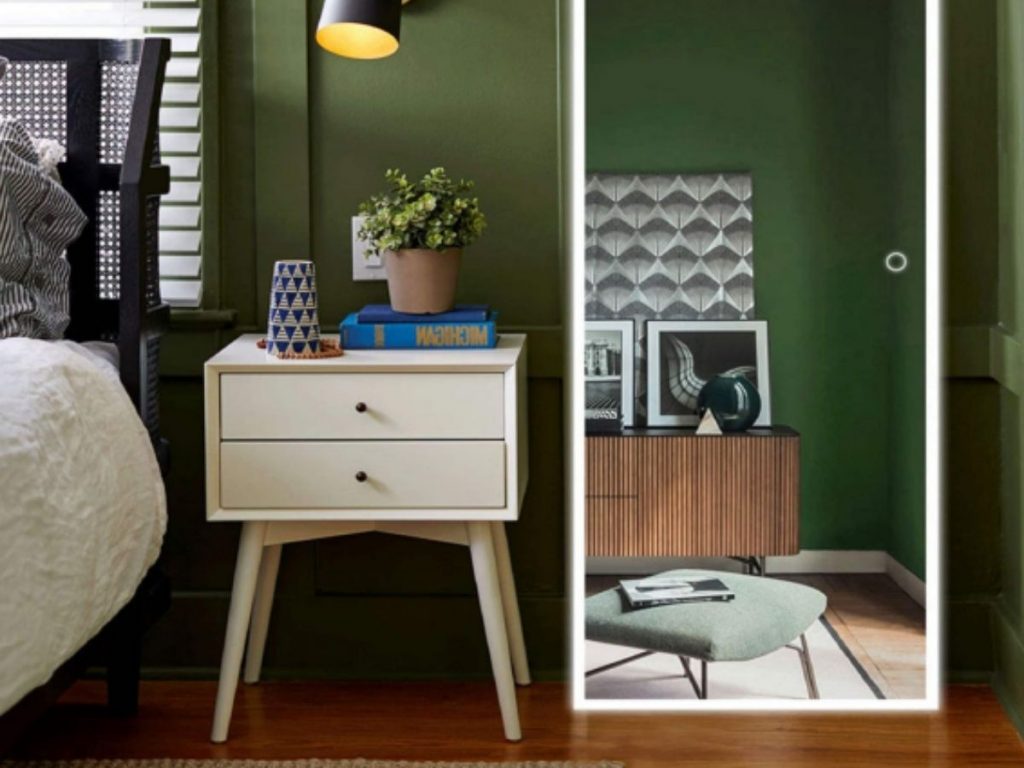 Following any of the ideas outlined in this article will help you transform your home into a spacious environment that is a pleasure to spend time in. By taking these steps, you will also maximize your home's natural light which has been proven to make people feel happier, less stressed, and less likely to feel unwell while increasing productivity and alertness. So, if you are worried about productivity when working from home, these simple changes can make all the difference.
---
Rate This Article