Reishi Mushroom Taste Reviews and Cooking Guide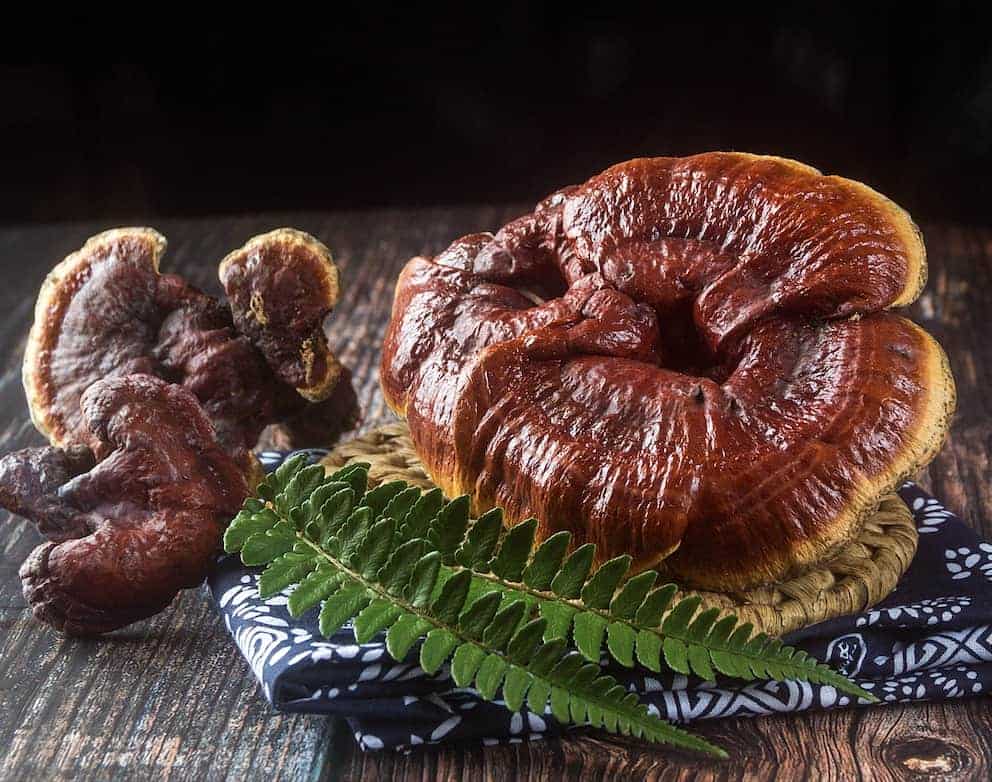 Why Reishi Mushrooms Are Popular In Chinese Cuisines?
Reishi Mushroom may not be the ultimate ingredient in your spice collection, and neither does it give your dish that final missing piece. Rather than it's taste or aroma, this mushroom is popular in Chinese dishes for its medicinal benefits than for culinary advantage.
Adding Reishi Mushrooms to your soup won't make it delicious but rather a way of packing hidden minerals without over spicing. If you have flu, suffering from high blood pressure or insomnia, a handful of Reishi Mushrooms can help relieve you of these pain.
What Does Reishi Mushrooms Taste Like?
Reishi Mushroom has the least appealing taste compared to other mushrooms, which explains why they're not selected for their culinary benefits. "Earthy bitterness" is the right phrase for describing it.
Even though it's generally assumed that Reishi mushroom is bitter and should only be added in a dish if you're struggling from a disease, they can be flavorful if prepared well. While you might not get that divine experience from eating Reishi Mushrooms, they aren't entirely bitter. The inner yellow part is what gives Reishi dish it's bitter taste. Hence, if this part is removed, you're left with the white portion, which tastes meaty.
Not everybody will attest to the culinary advantage of Reishi Mushrooms. You're correct if you say it has a bland taste, and you're even more on point if you say it feels like chewing on burnt rubber. Reishi Mushrooms are quite chewy, but the Chinese have found a way to make it as tender as tofu when preparing their dishes.
Yes! You will struggle to lock in some flavor, but with some patience, it's possible to make your mushrooms as tender and flavorful as beef. However, this depends on the kind of cooking method as well as the ingredients selected.
How to Use Reishi Mushrooms in Chinese Cuisines
The white textural part of this mushroom is the edible part. It's important to stay clear of the yellow zone when preparing soup or any form of delicacy to avoid ruining the taste of the dish. The bitterness of this part is easily noticed, no matter the amount of spice used.
Secondly, ensure fresh Reishi is used in moderation when cooking. A lot of people have complained of digestive disorder after consuming dishes prepared with it repeatedly. Notice that this ingredient serves as a herb rather than a spice. Hence, it shouldn't be heavily featured. The best way to enjoy Reishi Mushroom is either soup or tea.
#1 Reishi Soup
Reishi soup is used in the treatment of insomnia. The amount of mushroom used accounts for the bitterness of the soup. However, the effectiveness hinges on the amount of Lingzhi used. Since the soup is extremely bitter, Wolfberries are added to absorb some bitterness.
Ginger is added to this dish to improve its taste but its intense flavor ends up opening the pores of the skin, which helps the skin lock in some moisture. After eating this soup, it's advised you stay warm. Even if you're going out of the house, wrap your neck with a scarf.
#2 Jujube Turtle Stewed Lingzhi
The jujube stewed Lingzhi is effective in strengthening the body's immunity and improving blood circulation. This dish is dominated by tortoise organs, stir-fried in a pot with few slices of tender Reishi Mushroom and lean pork.
Since the texture of tortoise organ meat is a bit stringy, the dish is ready once the tortoise meat is cooked. This dish has a drab taste that neither the addition of lean pork or honey helps. This may not be the right option for you if you're just starting out with Reishi Mushroom. The flavor is hard to describe.
#3 Ganoderma Lucidum Carp soup
This soup is light in texture and tastes heavily like squid. The taste of Reishi Mushroom here is negligible, hardly noticed. The squid is pan-fried for a few minutes before the remaining ingredients are added. The mushrooms here creates a detoxifying effect but still manages to absorb some flavor.
#4 Reishi Mushroom Tea
There's no better way to end this list without mentioning the Reishi Mushroom Tea. It's a very popular beverage in China and is the easiest way to lock in all of its medicines in hot steaming water. This beverage may not be the most refreshing option for a dessert, but it sure provides a solution for a lot of conditions like flu or stomach upset.
As you would have predicted, Reishi tea has a nasty taste. You will find yourself squeezing your face in disgust as you scoop it down your throat. However, there's a way to eliminate any of its taste. You can redefine the original Chinese version by adding sweeteners like honey or Ginger cloves.
Reishi Mushroom has an anti-inflammatory effect, but that happens when the tea is prepared with alcohol rather than water. To benefit from the anti-inflammatory effect of Reishi Mushroom, it's better to prepare it as an alcohol extract than a tea.
Is Reishi Mushrooms Healthy?
Yes, it is, provided it is consumed in moderation. Reishi mushrooms aren't just healthy; they have a lot of medicinal benefits. This space isn't enough to discuss the health benefits of this spice, but we will do our best to narrow it down to the most important ones.
First, Reishi Mushroom is known for boosting the immune system. Certain studies carried out show that it can affect the white blood cells, which forms the body's main defense system. This effect on the immune system leads to further advantages, like helping against depression and reducing fatigue.
Secondly, the molecules present in this Asian mushroom contains a lot of heart function, which reduces blood sugar level in animals. After a series of research, it was confirmed that this mushroom could lower blood sugar levels.
Finally, you can always rely on Reishi Mushroom to reduce the bacteria load in the body thanks to its antioxidant property.
Final Thoughts
If you hate the sight of Reishi Mushrooms in your dish, it's possible to mask that image by using its powdered form. It will have the same medicinal effect, offers an equal amount of bitterness, but this will mean less flavor when added to a soup. The presence of fresh Reishi Mushroom alone adds a unique taste to any dish, something the dried or powdered version can't offer.
---
Rate This Article