Sichuan Peppercorn Taste Reviews and Uses in Chinese Cooking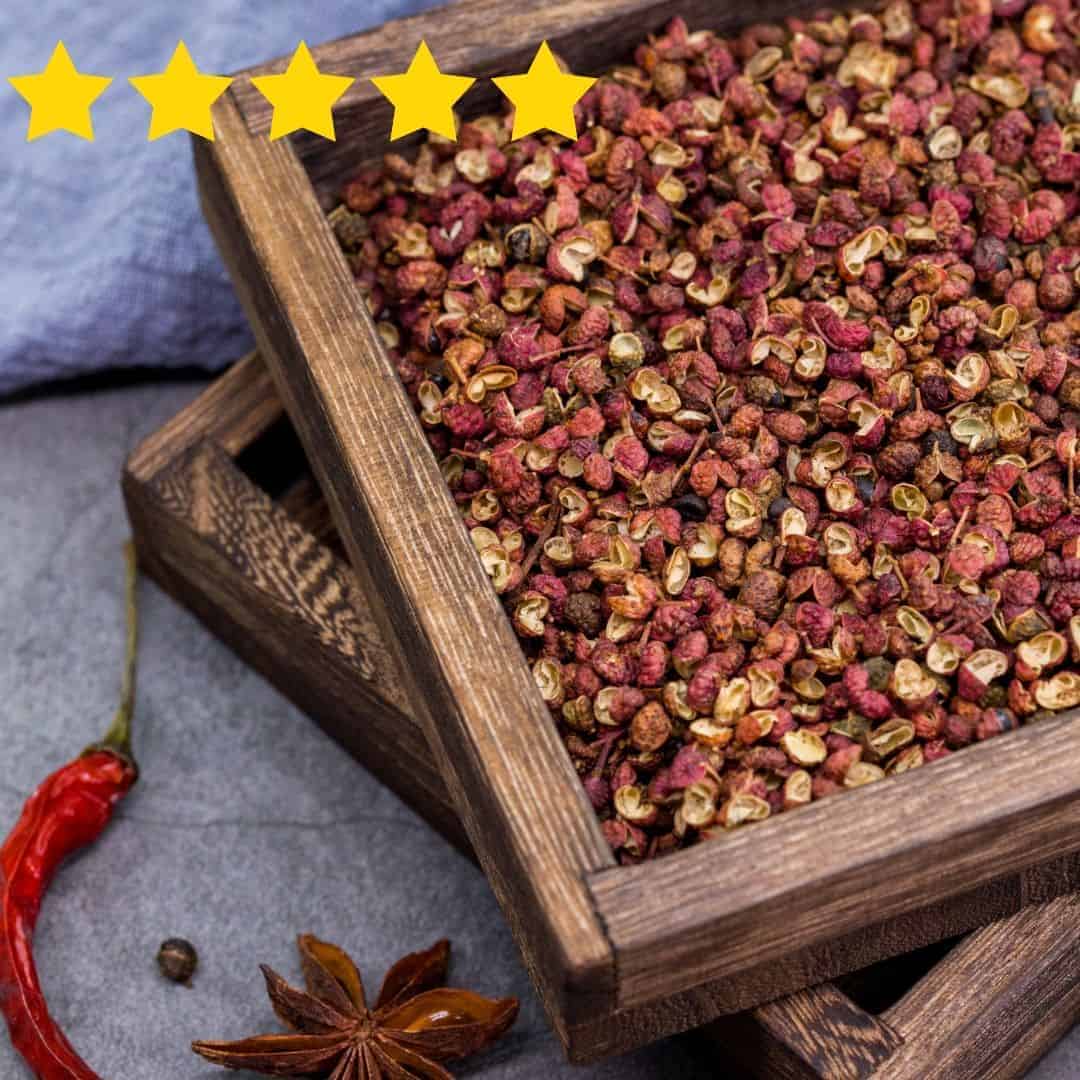 Introduction
Sichuan Peppercorn is originated in China and is different from black pepper and chili peppers. It is usually added as a spice on Northern Chinese cuisine and also in Japan's sansho. For further details about Sichuan Peppercorn, keep on reading!
What Is Sichuan Peppercorn?
This spice is out of prickly ash shrub which is grown in the Himalayan region, Indonesia, Thailand, and other Asian countries. It is considered as part of the citrus family, which results in a citrus fragrance. The portion used to produce Sichuan Peppercorn spice is its pinkish-red husks which surround the seeds. It doesn't include the inner black seed because of the discomfort feeling it gives when consumed.
This species in two forms: whole and powdered. Sichuan Peppercorn is one of the five main spice powder ingredients put on Szechuan dishes, including star anise, fennel, clove, and cinnamon.
It is available in an array of colors from brownish, bright red, and green, which offers a different flavor.
What Does Sichuan Peppercorn Taste Like?
We often conclude a spicy taste when it comes to peppers. But, Sichuan Peppercorn offers nothing like chili taste. Anyone who's eating a cuisine with this kind of pepper will not feel hotness on their mouths but numbness. The feeling is like when a dentist injects lidocaine in one's mouth. It'll end up numb without feeling any pain aside from the tingling tongue and lips.
Moreover, the smell of Sichuan peppercorn has been compared to lavender. On the tongue, its first taste would be bitter then later on your mouth feels numb, and then comes the citrus flavor.
The numbness feeling is the result of the containing hydroxy-alpha-sanshool in which excites the nerve cell receptors on our lips and mouth–so much like the capsaicin content in chili peppers. It excites the touch sensors, plus the puzzling sensation may feel like numbness. The chemical triggers the receptors, thus causing them to fire a certain message to the brain that the part is being touched – with sufficient stimulation, it will eventually feel like the area has become numb.
The numbing sensation that it causes all over the mouth is what its main claim to fame. Aside from its mild lingering numbing taste, it has a salty and woodsy flavor together with its citrus fragrance, as well. Overall, Sichuan peppercorn doesn't taste like a dash of pepper but gives a different kind of savor on every cuisine.
How To Use Sichuan Peppercorn For Chinese Cooking?
Sichuan peppercorn is native to China. Hence, it appears in a lot of Chinese cuisines. Nonetheless, it has so much more uses aside from the mentioned food culture. In fact, it is also used in various Nepalese, Japanese, Korean, Taiwanese, and Tibetan cuisines.
Recipes often call for the Sichuan peppercorns to be ground and roasted. The first thing you need to do before you even use it for cooking Asian or Chinese cuisines is to check your peppercorns and remove any leaves, tiny black seeds, and twigs. Then you need to heat the peppercorns in a frying pan over medium-low heat up until they become fragrant. Remove the peppercorns from the heat and then grind or crush them when cool. The roasted Sichuan peppercorn may also be saved in a sealed jar. You can grind this whenever you need to add it in your Chinese or Asian cuisine.
Moreover, Sichuan peppercorns feature in a lot of famous Asian or Chinese dishes. This includes Mapo tofu, Kung Pao chicken, Dan Dan Noodles, and Bang Bang Ji. These Asian cuisines often call for the Sichuan peppercorns to be roasted and ground.
If you love spicy foods, you can make a chicken soup with the Sichuan peppercorn. The tingling sensation is what makes the soup feel spicy, yet none of its subtle flavors is actually overpowered. However, in case of soups and stews like this and use whole peppercorns, you need to wrap them inside a cheesecloth and then dip it to the soup until it's cooked. You need to remove it right before serving.
Further, if you add Sichuan peppercorns to spicy dishes like salsa or puttanesca, it will make them seem much hotter without even covering up some other tastes as the extra peppers can. Aside from being a delicious ground spice for different Asian or Chinese cuisines, the roasted, ground peppercorns are also used in making an infused oil and are paired with salt in making a delicious seasoning, as well.
Sichuan peppercorns are also one of the five ingredients, which make up the five-spice powder, together with cinnamon, clove, fennel, and star anise.
Is Sichuan Peppercorn Healthy?
Sichuan peppercorn is one of the famous ingredients of East Asia cooking. Therefore, there is no doubt that they're indeed amongst the richest sources of minerals, antioxidants, vitamins, and essential oils. In fact, in traditional Chinese medicine, Sichuan peppercorn was utilized in stimulating digestion and in preventing flatulence.
Dissimilar to some other varieties of peppers, the Sichuan peppercorns contain distinctive essential oils that give them special citrus taste that has a biting pungent taste. On the other hand, just like the black peppercorns, Sichuan peppercorns also assist in the digestion power by way of increasing the secretion of gastric enzymes and juice inside the gut.
In addition, Sichuan peppercorns are also a great source of vitamins, just like carotenes, vitamin A, thiamine, pyridoxine, as well as minerals like zinc, selenium, phosphorus, manganese, iron, potassium, and copper.
Where to buy Sichuan Peppercorn?
Sichuan peppercorn can be found in most supermarkets all around the world. It has many types, including peppercorn sauce, peppercorn powder, raw peppercorn, and fried peppercorn.
Many platforms offer convenient ways to purchase. Here are the best peppercorn products from major platforms based on their reviews, taste, and quality.
in stock
as of May 16, 2022 6:48 am
in stock
as of May 16, 2022 6:48 am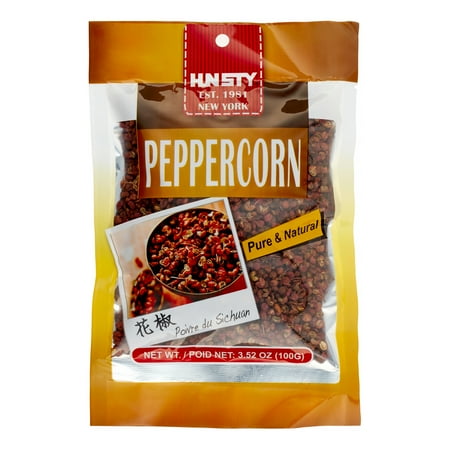 Conclusion
Sichuan peppercorn will not make the dishes too spicy yet flavorful to Asian taste. The feeling of numbness while Sichuan recipes are eaten is unique among the other Asian cuisines. It offers three levels of flavors from bitterness to its citrus flavor. The sense of taste lingers on your taste buds. It's very magical that most Asian people use up Sichuan peppercorn in most dishes.
We liked where Sichuan peppercorn came from. It is widely available in Asian countries. These spices are so easy to prepare at home. Its pungent and unique taste is what we love the most. You can use Sichuan peppercorn in different delicious Asian/Chinese cuisines. Happy cooking, everyone!
---
Disclosure: We may get an affiliate commission when you purchase products via links on our site. Although we may receive compensation, we only offer our 100% honest reviews, experience, and comments. Learn more.
---