Tasty Asian Grilling & BBQ Recipes You Should Try Making At Home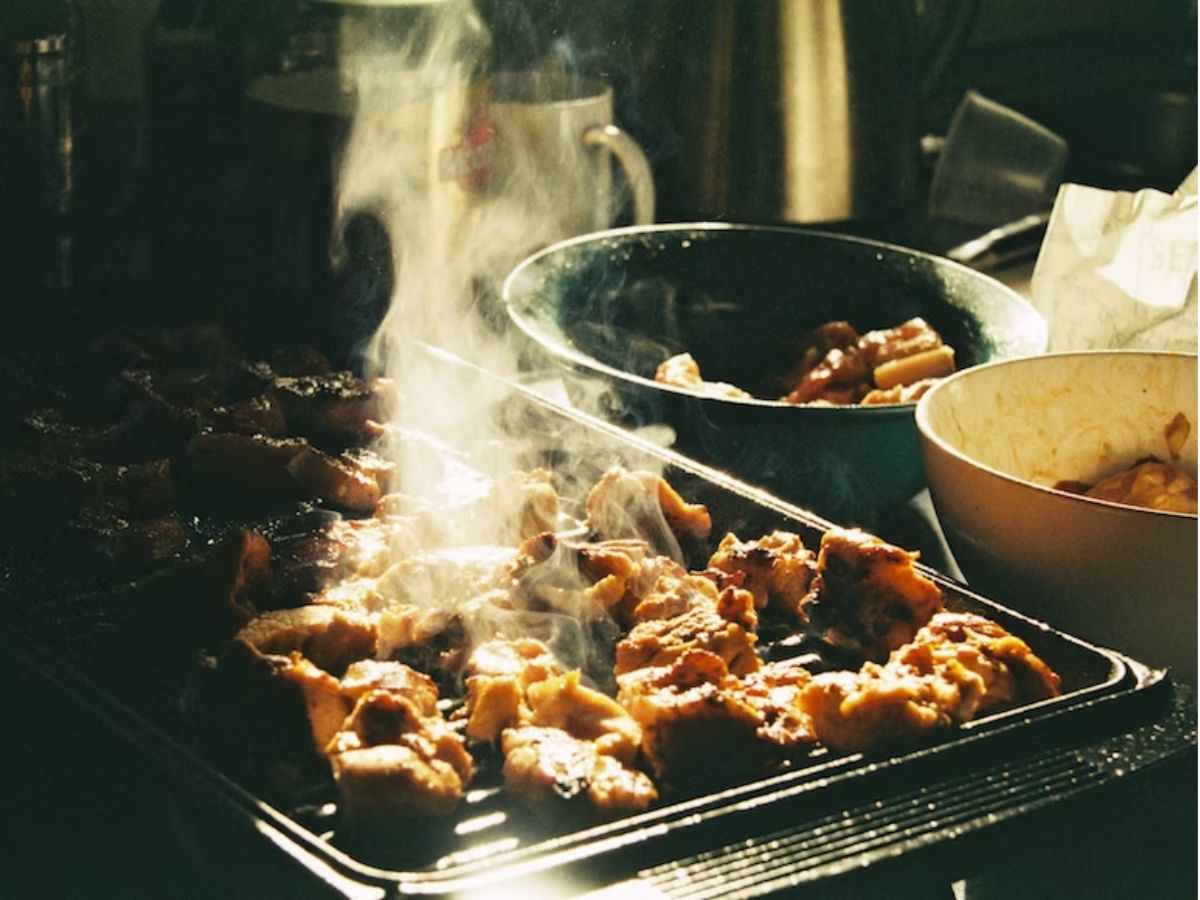 Grilling is one of America's favorite summertime pastimes. But if you're tired of the same old burgers, chicken, and hotdogs every time you fire up the grill, it might be time to consider some delicious Asian-style grilling recipes!
Korean Style BBQ Beef With Rice Recipe
When it comes to Korean BBQ, there is nothing quite like the taste of beef that has been marinated in a special sauce and then grilled to perfection. After selecting the right grill, you'll be ready to make this delicious recipe. Korean Style BBQ Beef With Rice Recipe is the perfect way to enjoy a delicious Korean BBQ meal at home.
The first step is to marinate the beef in a special sauce made with soy sauce, brown sugar, garlic, ginger, and sesame oil. This will give the beef a great flavor and make it nice and tender. Then, simply grill the beef on a hot grill until it is cooked to your liking.
Serve the grilled beef with rice and some of your favorite vegetables. You can also add some kimchi on the side for an extra bit of flavor.
Grilled Teriyaki Salmon Recipe
Teriyaki salmon is a delicious and easy-to-make Asian-inspired dish. The sweet and savory teriyaki sauce pairs perfectly with the rich flavor of grilled salmon. This recipe can be made with either fresh or frozen salmon and can be served with rice and steamed vegetables for a complete meal.
To make this recipe, you will need:
1 pound of salmon (fresh or frozen)
1/2 cup of teriyaki sauce
1 tablespoon of vegetable oil
1 teaspoon of honey
1 clove of garlic, minced
1/4 teaspoon of ground ginger
Instructions
1. If using frozen salmon, thaw it completely before beginning. Pat the salmon dry with paper towels.
2. In a small bowl, whisk together the teriyaki sauce, vegetable oil, honey, garlic, and ground ginger.
3. Place the salmon in a large resealable bag or container, and pour the marinade over top. Marinate for at least 30 minutes, up to 12 hours if time allows.
4. Preheat your grill to medium-high heat.
5. Grill the salmon for 5 to 7 minutes per side, until cooked through.
6. Serve immediately with rice and steamed vegetables.
Mongolian Chili Pepper Beef Recipe
Ingredients:
1 lb. beef (stir fry or stewing meat)
1 onion, sliced
2 cloves garlic, minced
1 green bell pepper, sliced
1 red chili pepper, thinly sliced (optional)
1/2 cup soy sauce
1/4 cup brown sugar
1/4 cup vegetable oil
3 tablespoons rice wine vinegar or apple cider vinegar
Instructions
1. In a large bowl or ziploc bag, combine the beef, soy sauce, brown sugar, vegetable oil, and rice wine vinegar. Marinade for at least 30 minutes, up to several hours.
2. Preheat the grill to medium-high heat.
3. Skewer the beef and vegetables onto metal or bamboo skewers (if using bamboo skewers, soak in water for 30 minutes before using). Grill for 8-10 minutes, until beef is cooked through and vegetables are slightly charred. Serve immediately with steamed rice.
Grilled Steak And Potatoes
Who doesn't love a good grilled steak? And when you add potatoes to the mix, it's even better! This dish is simple to make and can be enjoyed any time of year.
To start, you'll need a nice piece of steak. We recommend using a flank or sirloin steak for this recipe. You'll also need some Yukon Gold potatoes, which are perfect for grilling.
Once you have your ingredients, it's time to get started! First, preheat your grill to medium-high heat. Then, season your steak with salt and pepper to taste. Next, place the steak on the grill and cook for about 8 minutes per side, or until it reaches the desired level of doneness.
While the steak is cooking, slice the potatoes into thin wedges. Once the steak is cooked, remove it from the grill and let it rest for a few minutes. Then, add the potato wedges to the grill and cook for about 10 minutes, or until they're tender and golden brown.
Once everything is cooked, it's time to assemble your dish! Start by placing the grilled steak on a plate. Then top with the grilled potatoes and any other toppings you like. We suggest adding a dollop of sour cream and some chives for extra flavor.
Paleo Veggie Burger Recipe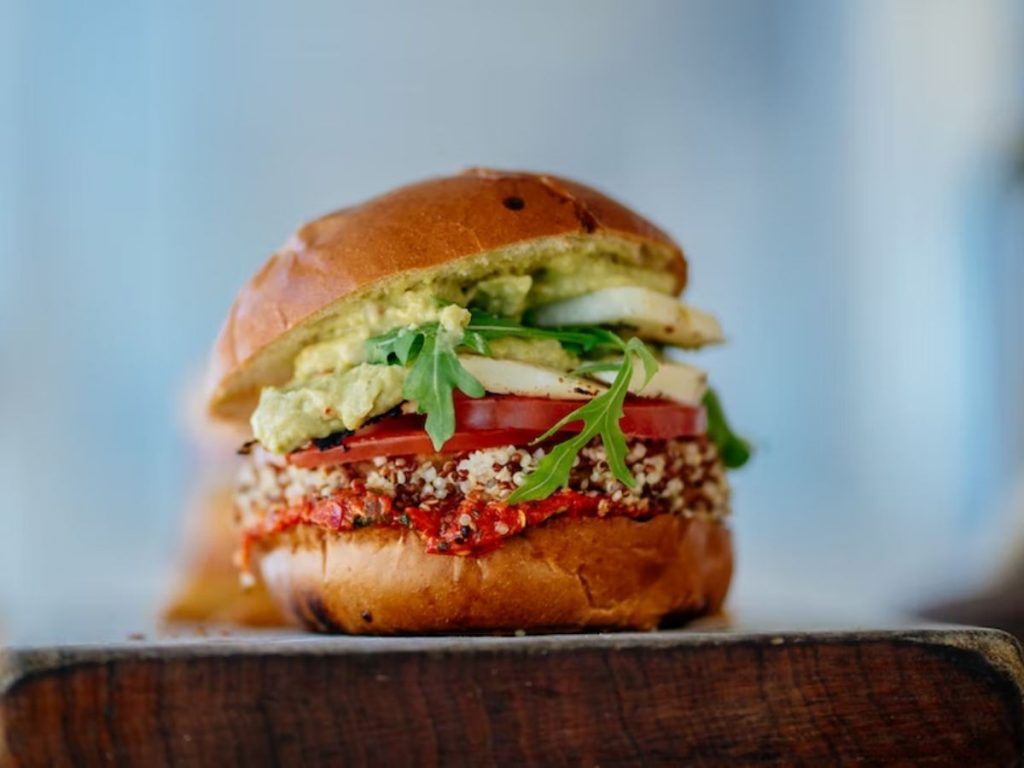 Whether you're a vegan, vegetarian, or just looking to add more veggies to your diet, this paleo veggie burger recipe is for you! Made with portobello mushrooms, onion, garlic, and quinoa, these burgers are packed with flavor and nutrients. Plus, they're easy to make and can be grilled or baked.
To make the burgers, start by sautéing the onions and garlic in a bit of olive oil. Then add the mushrooms and cook until they're soft. In a separate pot, cook the quinoa according to the package instructions. Once everything is cooked, mix it all together in a large bowl and form patties.
If grilling, preheat your grill to medium-high heat and oil the grates. Grill the burgers for about 10 minutes per side, or until browned and cooked through. If baking, preheat your oven to 375 degrees Fahrenheit and line a baking sheet with parchment paper. Bake the burgers for 20-25 minutes.
Serve your paleo veggie burgers on a bed of greens or on a whole-grain bun with all your favorite toppings.
Hopefully, you enjoyed our roundup of Asian grilling and BBQ recipes! These dishes are perfect for summertime cookouts and parties. They're also great for weekday meals when you want something a little different than the usual fare.
---
Rate This Article