4 Things You Absolutely Need to Have in Kitchen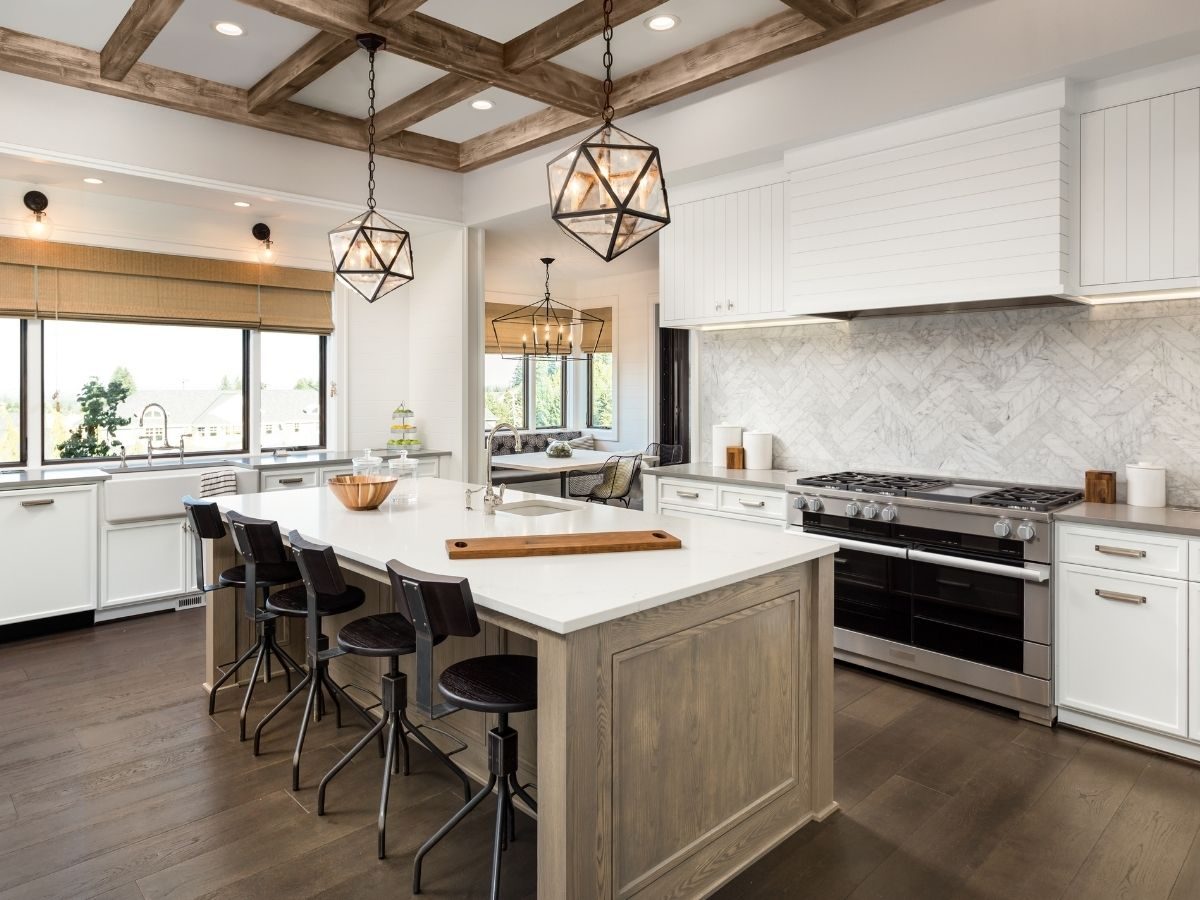 Even if you're not the most dedicated cook, the kitchen remains the center of any home. It's the place you must visit early in the morning for that crucial cup of coffee, and it's where you grab your dinners, have quick conversations with friends and family members, and so on. Whether you rely on TV dinners or takeouts to get you through your day or cook bona fide gourmet meals for the family, the kitchen retains a certain importance in your daily routine. For this reason, it helps to invest in a few choice pieces of equipment to help make life a lot more convenient. And, if you like to cook or worry that you're not eating healthily enough, there are a few things you can buy to help out. The following are four things that any kitchen would absolutely benefit from acquiring, so read through for some inspiration.
1. A Good Knife
So, you're a casual cook who sometimes likes to entertain or make simple salads for yourself. Or, you're a natural homebody who understands the importance of prepping all your meals and loves to master new recipes. In both cases, you will need a high-quality, sharp knife. This is arguably the most essential tool in your kitchen, without which cooking and baking will be a real task. Preparing vegetables and fruit, or slicing meat is much easier when you have a good sharp knife to help you get the job done quickly and efficiently. While some kitchen aficionados like to splurge on expensive brands of knives made from premium grade stainless steel, a simple, plain-edged stainless steel chef's knife is perfect for most home cooks. It's also a purchase that can go a long way since it can be used to prepare many different kinds of foods with relative ease.
2. A Dependable Juicer and Blender
A good juicer or blender is essential to anyone who wants to embark on a healthier diet. Or, if you're the type who doesn't eat your fresh produce quickly enough and ends up throwing fistfuls of fruits and veggies into the trash, you may be on the lookout to circumvent that kind of waste. The Cadillac of blenders, the Vitamix, is wonderful but far too expensive and difficult to purchase. Luckily, you can choose a Vitamix Blender alternative, there are plenty available on the market these days. You can research different brands, and find the ones that best suit your needs before investing in this piece of equipment. There are quite a few that are multipurpose and function as juicers, blenders, and/or immersion blenders to help you make soups, fresh baby food, etc. So, figure out your exact needs, and look into the alternatives that make the most sense for you.
3. Leak-Proof Food Containers
Whether you're an accomplished cook who makes sauces and condiments from scratch in batches or someone who is diligent about preparing a week's worth of lunch and leaving it in the fridge, leak-proof and spill-proof containers are your friend. Having plenty of them available in your pantry in varying sizes is practical, and they will come in handy for a variety of uses. Storage container sets can be cheap and pretty easy to find at local outlet stores. However, it is recommended that you try to find glass or high-quality plastic brands that are not only leak or spillproof, but that don't transfer oils or pungent scents as easily. Cheaper brands are not only flimsy, with the leakproof seal coming loose after just a few uses, but they are notoriously hard to clean, leaving transferable stains or scents.
4. French Press
If you're a coffee drinker, the old-fashioned coffee machine is probably enough for you. You know how to operate it, and it doesn't take a lot of mental energy to make a cup first thing in the morning. However, if you truly love the taste of freshly brewed coffee that is also strong but not bitter, try getting a French press. You no longer have to worry about getting coffee filters, and it's incredibly easy to clean. Making the perfect cup of coffee at home is now an incredibly affordable and simple endeavor with a french press.
Whether you're a novice cook or a Julia Child in the making, your kitchen will always benefit from having these key items in stock at all times. They're the less sexy but utterly dependable tools you need to simply get by in life, and you will soon find that they are worth every penny.
---
Rate This Article