Top 8 Best Korean Cookbooks Reviews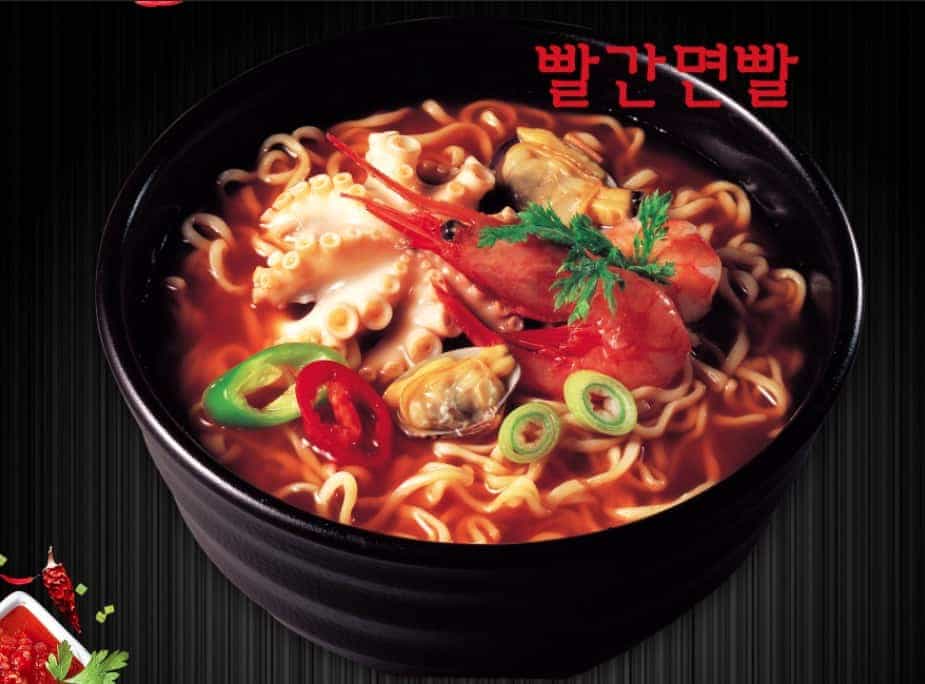 Korean cuisine follows the traditional cooking practices of the culinary art of Korea. It has evolved through centuries of political and social change. The cuisine in this part of the world has developed through a composite interface of different cultural trends and natural environment. Korean cuisine is largely based on vegetables, rice and meats. In general, Korean meals are known for many side-dishes that encompass steam-cooked short-grain rice.
Also, Koreans generally serve kimchi with every meal. Some of the commonly used ingredients encompass napa cabbage, gochujang, gochugaru, garlic, salt, soy sauce, doenjang, and sesame oil.
In general, in Korea, dishes and ingredients differ by province. Many local recipes have turned national dishes in this part of the world. Foods that were once confined to a specific region have proliferated in varied disparities across the nation.
If you wish to learn some Korean dishes, the right Korean cookbook can help you with this. With many cookbooks available to teach you Korean recipes, we have shortlisted some cookbooks that will help you with preparing Korean dishes.
#1 Korean Food Made Simple
This Korean cookbook from author Judy Joo offers a collection of more than 125 simple Korean recipes. The author of this cookbook is popular as a host of the cooking channel television.
The author with the intention to bring Korean foods to the masses has proven that it is easy and fun to prepare these dishes right at your home. The author is a Korean-American who has the right understanding of how to make some exotic dishes. So, she has created this Korean cookbook with more than 100 recipes.
From this Korean cookbook, you will learn some well-loved recipes like Korean fried chicken, vegetable and beef rice bowl, sweet potato noodles, and kimchi. Also, the author has shared some less-traditional and creative recipes like Krazy Korean Burgers, Spicy Pork Belly Cheese Steak, and many others.
Many readers expressed that Korean foods have been made simple by the author of this cookbook. Further, some readers said that this cookbook has recipes that are easy to follow.
#2 The Kimchi Cookbook
This Korean cookbook from authors Olga Massov and Lauryn Chun share more than 60 modern and traditional ways to prepare and consume kimchi.
Through this cookbook, the authors have shared more than 60 recipes along with tips for creating and also cooking with kimchi. The recipes that they have shared through this cookbook can add a kick of flavor to any recipes that you prepare.
This book will take you through a step-by-step process in creating not just lighter, but also robust kimchi right at the comfort of your home. One of the authors of this book has explored a wide range of techniques and flavors for the creation of live-culture foods. You will learn how to prepare kimchi quickly within a few minutes.
Many readers feel that this is the go-to book for anyone interested in trying kimchi at home. Some of them also stated that the authors of this book are undoubtedly great teachers. They have explained each Korean food in detail in a way that anyone can easily understand.
#3 Korean Paleo: 80 Bold-Flavored, Gluten- and Grain-Free Recipes
If you wish to follow the Paleo diet with Korean recipes, this cookbook from author Jean Choi will be your best companion. The author has shared nearly 80 grain and gluten-free recipes that are bold-flavored to bring your dream of tasting the best Korean foods a reality.
With this Korean cookbook, you will be in a position to enjoy the healthier versions of all your Korean favorites with the innovative spin of the author. She has shared the traditional Korean recipes that were prepared right from her childhood days by her mom and other elders in the family.
The author of this book is not just a certified nutritional therapy practitioner, but also the founder of the What Great Grandma Ate website, where she has posted much nutritional information, Paleo recipes, instant pot recipes, etc. With this experience, she has created this book that will help you learn a whole lot of Korean recipes that you can prepare with ease.
Many readers are happy that they are able to learn many delicious Paleo Korean foods from this cookbook. Some readers are also of the opinion that this book shares some authentic and clean recipes.
#4 Korean BBQ: Master Your Grill in Seven Sauces
If you are a person interested in tasting grilled meat, this book from authors Bill Kim and Chandra Ram will make your day with great tasting Korean BBQ Dishes.
One of the authors of this Korean cookbook is a James Beard Award Finalist. He has created this book with his co-author as a practical and casual guide to grilling in Korean-American flavors. The authors together have posted 80 recipes that are customized for home cooks. Above all, they have posted the best alternatives to ingredients that are hard to find in some dishes.
One of the authors of this book Chef Bill Kim was born in Korea but was raised in the American Midwest. He has brought these two sensibilities together in this Korean Cookbook. He has translated some of the Korean flavors for the American consumers in an accessible and friendly manner. So, you will learn these great-tasting recipes that will suit your taste if you are more into American cooking.
Many readers felt that this book is filled with dishes having a whole lot of Korean flavors. Also, the outdoor cooking experience they got from this cookbook was appreciated by many readers.
#5 Cook Korean!: A Comic Book with Recipes
If you are a person interested in reading comic books, yet interested in learning some great-tasting Korean recipes, this book from Robina Ha will help you with your needs.
The author of this book Robina Ha is a New York Times best-selling author. She has given an attractive introduction to the fundamentals of Korean cooking in this cookbook in a novel form. She has shared more than 64 recipes along with ingredient profiles. The enjoyable comic-style that she has followed in her writing, makes this book even more interesting.
In addition to being fun to look at, this book is easy to use as well. The author has shared some unique combination of graphic novel and cookbook, which will help you get an ideal introduction to Korean cuisine home cooking. The author has clearly illustrated each step in every Korean food recipe she has shared. You will learn more than 60 traditional and even some modern dishes from this cookbook.
Many readers enunciated to us that this book is the best choice for those looking for a vegetarian Korean cooking guide. Some readers have stated that this is the only book they read from cover to cover as they really loved how the book has been made interesting by the author.
#6 Judy Joo's Korean Soul Food
This is yet another Korean cookbook from the author Judy Joo. She has shared some authentic Korean dishes with modern twists through this cookbook. The author has rightly captured the hearts and the flavors of Korean foods through the recipes that she has shared in this cookbook.
Following the success of her cookbook Korean Food Made Simple, this author, who is a chef herself, has created this book with a collection of Korean recipes. She has shared the recipes that celebrate the joy of preparing Korean comfort foods in your home.
As the author has international experience and she has learned things from her own heritage, she has presented the recipes that appeal to everyone. You will learn many recipes starting from Korean street foods to snacks and even desserts and dumplings from this Korean cookbook.
Many readers appreciated the thoughtful layout of the book that makes it easy to reach the required page. Some readers stated that this book is a must-have for any person interested in tasting Korean food at home.
#7 Koreatown: A Cookbook
This Korean Cookbook from authors Matt Rodbard and Deuki Hong should be read as Kor-Eat-Own. Yes, this book will help you eat some Korean recipes by preparing them yourself.
One of the authors of this book is a New York Times Best-seller. The two authors have created this cookbook, which has gained the status as one of the most praised Korean cookbooks of all time. You will get to learn the recipes of flavors and foods of Korean towns located across the United States from this cookbook.
You might have heard or even you might have visited Korean towns in the United States. You know that they are synonymous with late-night chef hangouts and mealtime feasts. From this book, you will learn how to prepare the recipes served in these Korean towns. This book will teach you more than 100 such recipes.
Many readers voiced that this book can turn out to be the best gift for any person interested in preparing and tasting some great-tasting Korean recipes at home. Some readers also communicated that they made many recipes from this book and not even a single of them tasted bad.
#8 Seoul Food Korean Cookbook
From this Korean cookbook from author Naomi Imatome-Yun, you will learn many Korean recipes right from kimchi and bibimbap to bingsoo and fried chicken.
The author of this book has grown up in the US-Suburbs, where she helped her Korean grandmother cook some Korean classics. Also, for more than one-and-half decades, she has helped many non-Korean Americans and Korean Americans discover easiness of preparing authentic Korean dishes. So, you will love her book for sure.
You will learn more than 125 Korean recipes with step-by-step instructions to prepare each Korean food. Even, the author has kept a dedicated chapter for Korean bar foods like Pork Bone Soup and some fusion favorites like Army Base Stew,
Many readers admitted that this book helped them to explore new Korean dishes that they have not even tried earlier. Also, many readers stated that this book helped them to learn the Korean name for many essential ingredients.
Conclusion
Of these 8 Korean cookbooks that we have reviewed here, our choice is Cook Korean as the best book. The reason is that this book is more than just a cookbook. As against sharing just the recipes and ingredients, the author has created this book like a comic, which makes this book more engaging and interesting to read.
---
Rate This Article