Bay Leaf Taste Reviews And Cooking Guides
What is Bay Leaf?
The bay leaf is a quite fragrant spice. It has been used ever since the ancient times and is so famous in the kitchen. Botanically, it belongs to the Lauraceae family. Even though it's thought to have its own origin in Asia Minor, the bay tree spread to some other parts of Asia and the Mediterranean.
Why We Love It?
One of the main reasons why we love bay leaf is that, before it cooks for a moment, it doesn't seem to be so appetizing. It is so stiff, has pointed edges, and even after several minutes overheat, its flavor stays harsh. Nevertheless, with time, its menthol-like characteristic will fall away. This allows the subtle fragrances to appear.
What Does Bay Leaf Taste Like?
If you smell the bay leaf, especially the dried ones, you may not get that much aroma, unlike when you pinch of dried thyme or basil. However, that does not necessarily mean that there is no flavor in a bay leaf.
When you eat bay leaf in the whole form, the bay leaves are strong and have a strong, bitter taste. The punitive nose-clearing menthol taste may go down, while more complicated tea-like aromas may start to kick in. These are the flavors that you might be looking for to add in your soup, sauce, and stew recipes.
As a matter of fact, when the herb is infused in broth, water, or in some other cooking liquid, a nearly minty flavor, which is somewhere in between menthol and spearmint will develop, with a bit hints of Christmas tree pine and black pepper.
You might notice that the bay leaf also add a bit of bitterness, which keeps heavy stews and soups from being so heavy. Put simply, while the taste of ingredients like browned meat, dried spices, or chilies shout, the taste of the bay leaf whispers.
Does All Bay Leaves Taste The Same?
Bay leaf may come from different trees. The most famous source of it is the bay laurel tree. Some other variations of bay leaves may include the West Indian bay leaf, Indonesian bay leaf, California bay leaf, Mexican bay leaf, and Indian bay leaf.
Not all varieties of bay leaf are equally created. In fact, fresh bay leaves that you may sometimes see in the produce section, together with some other fresh herbs, might be so much stronger, unlike the dried ones. And these dried varieties might perhaps be more flavorful. Further, just like with a lot of flavorings and spices, the fragrance of the bay leaf is much more perceptible than its taste.
Bay Leaf Cooking Tips
Bay leaves originally came from Asia, yet the Mediterranean, where they grow abundantly, adapted it well. This is why the bay leaf is used in a lot of cuisines, especially in Asian or Chinese cuisines.
Cooking Tips 1 – uses for getting rid of bad odor
In Chinese cuisines, it is very popularly used in cooking meat. This is because they believe that bay leaf can get rid of the odor of the meat. They use it in any type of slow-cooked meat and pickled vegetables.
Cooking Tips 2 – uses for stewing
Bay leaves are typically used in Asian or Chinese stews and soups, which give time in unlocking the pleasant aromas of the herb. You may use the bay leaf in lentil soups or chicken stews, where it will add extra menthol-like flavor to the dish.
Cooking Tips 3 – ground bay leaves to enhance flavour
You can also cook your favorite Asian or Chinese dish adding ground bay leaves. In fact, these are excellent in sauces, stews, and soups. It doesn't give the most onward of all the flavors, yet the balance that it gives to a lot of dishes is what makes it stand out in any other cuisines. The ground bay leaves might not be the star of your Asian dish, yet they sure can play a vital supporting role.
Cooking Tips 4 – dried is better than fresh bay leaves
Most often than not, recipes may call for the dried variety of bay leaves. Even though the taste results of dried versus fresh bay leaves aren't that different, the fresh bay leaves are frequently much more expensive and don't last as long as the dried bay leaves.
Bay Leaf Recipes
The bay leaves might also be used whole, ground, dried, or fresh. The dried bay leaves are more commonly found in the kitchens, rather than the fresh varieties as they tend to have a much milder taste and keep the flavors for months. What makes it even more popular for cooking is that it also provides a variety of health benefits. Here are the bay leaf recipes using dried bay leaves.
Where to Buy Bay Leaf?
Bay Leaf is dried and easy to store. You can find in any Asian market. Supermarkets also have ground bay leaf that is easier for cooking. Here is the best bay leaf product that offers on major platforms.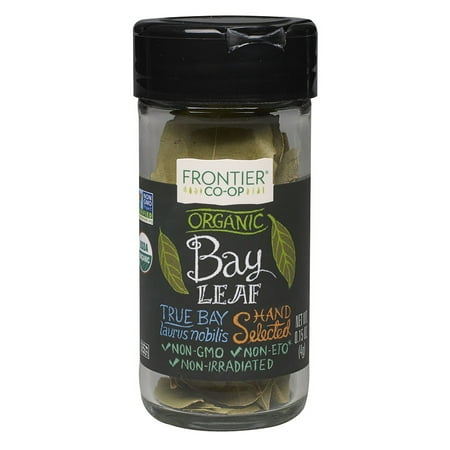 $10.39
$11.40
in stock
26 new from $6.34
as of May 26, 2023 10:33 pm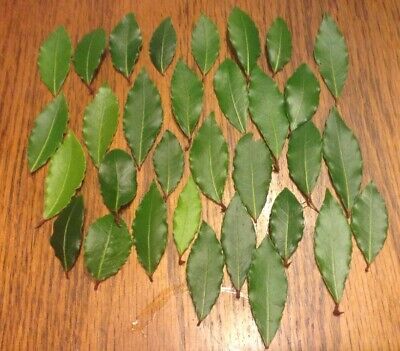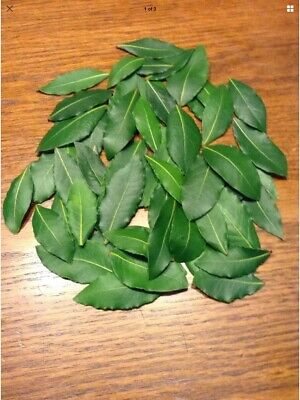 $19.49
in stock
as of May 26, 2023 10:33 pm
Is Bay Leaf Healthy?
There is no doubt that bay leaf is a great addition to various Asian, Chinese, and some other cuisines. Nonetheless, did you know that it is also essential for health? Yes, you read it right, it is actually prepared in tea form, which is believed to assist indigestion.
Some also include it to their skin cream to improve their skin health. Aside from that, it is also used by some in treating gas, boils, joint pains, dandruff, and is even studied for its possible aid to cancer. In addition, there is also limited evidence that suggests that bay leaf might provide benefits to those who have diabetes.
Summary
When infused in broth, water, or other cooking liquid, the bay leaf may produce a nearly minty flavor, that's somewhere between menthol and spearmint, with slight hints of Christmas tree pine and black pepper. They play an important supporting role in various Asian, Chinese, or some other cuisines.
We love bay leaf for its strong, unique taste that's incomparable to any ingredients. Plus, it is widely available in Asian countries. Even though it takes time before its flavor appears, it is all worth the wait. Happy cooking!
---
Disclosure: We may get an affiliate commission when you purchase products via links on our site. Although we may receive compensation, we only offer our 100% honest reviews, experience, and comments. Learn more.
---
Rate This Article