The Best Canned Goods to Stock in Your Pantry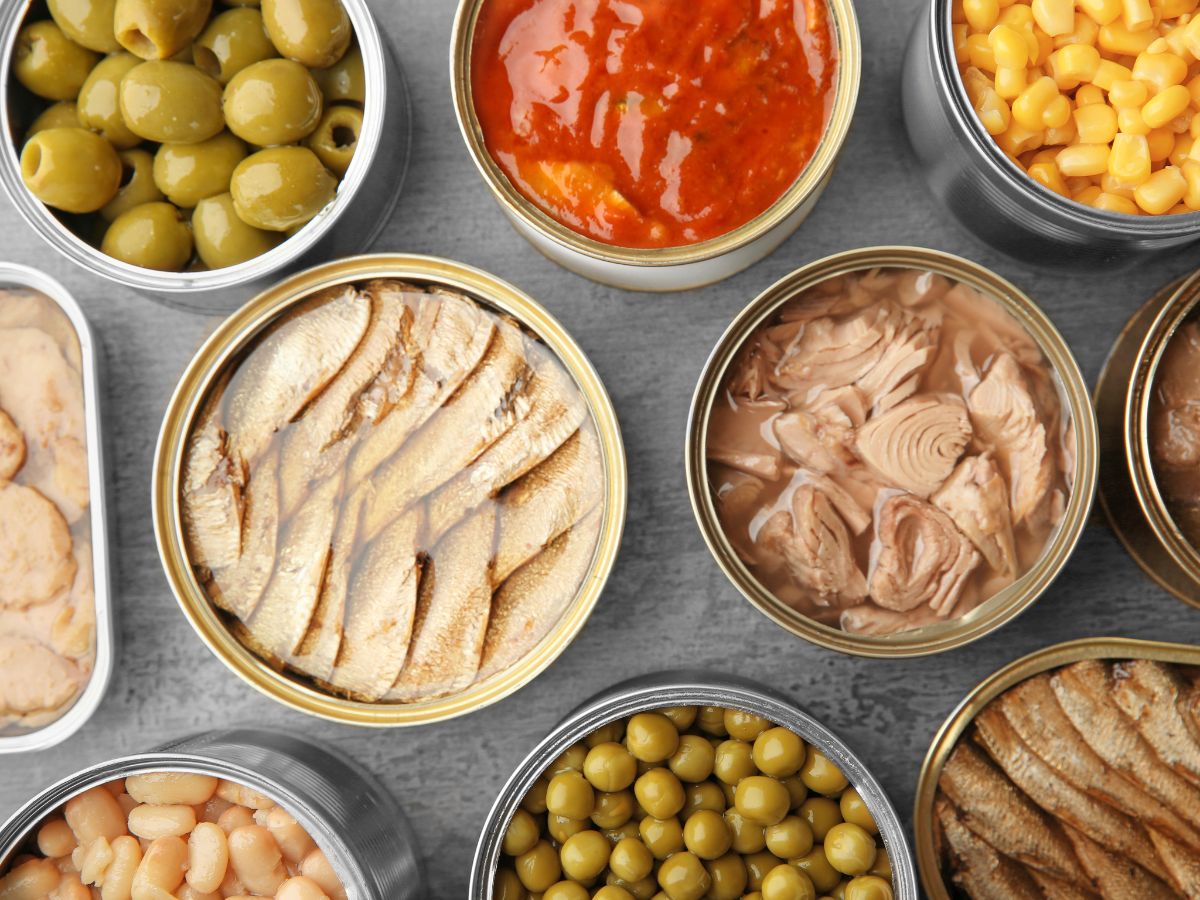 Regardless of why you want to stock your pantry, you need to stock it with nutritious food that can last long. Fortunately, you can now find canned versions of your favorite food—from meat to vegetables. That said, it has become easy to stock up pantries with healthy food for low prices.
Unfortunately, many people are yet to accept the changes in the food arena; hence, they still prefer fresh food over canned ones. The reason behind this is the freshness question. Many people think canned foods aren't fresh and healthy, are likely to spoil fast, or aren't prepared well. However, this is far from the truth.
Canned foods are healthy and prepared in the most hygienic way possible. These foods are also safe and free of contaminants since they go through detection machines. But wait, how do canned food detection machines works? These machines detect metal or plastic contaminants in canned food to ensure it's safe for consumption. That said, you don't have to worry about purchasing canned food since they aren't only delicious and healthy, but they're also safe. If stocking your pantry with canned food sounds perfect, here's a list of the best canned goods to try.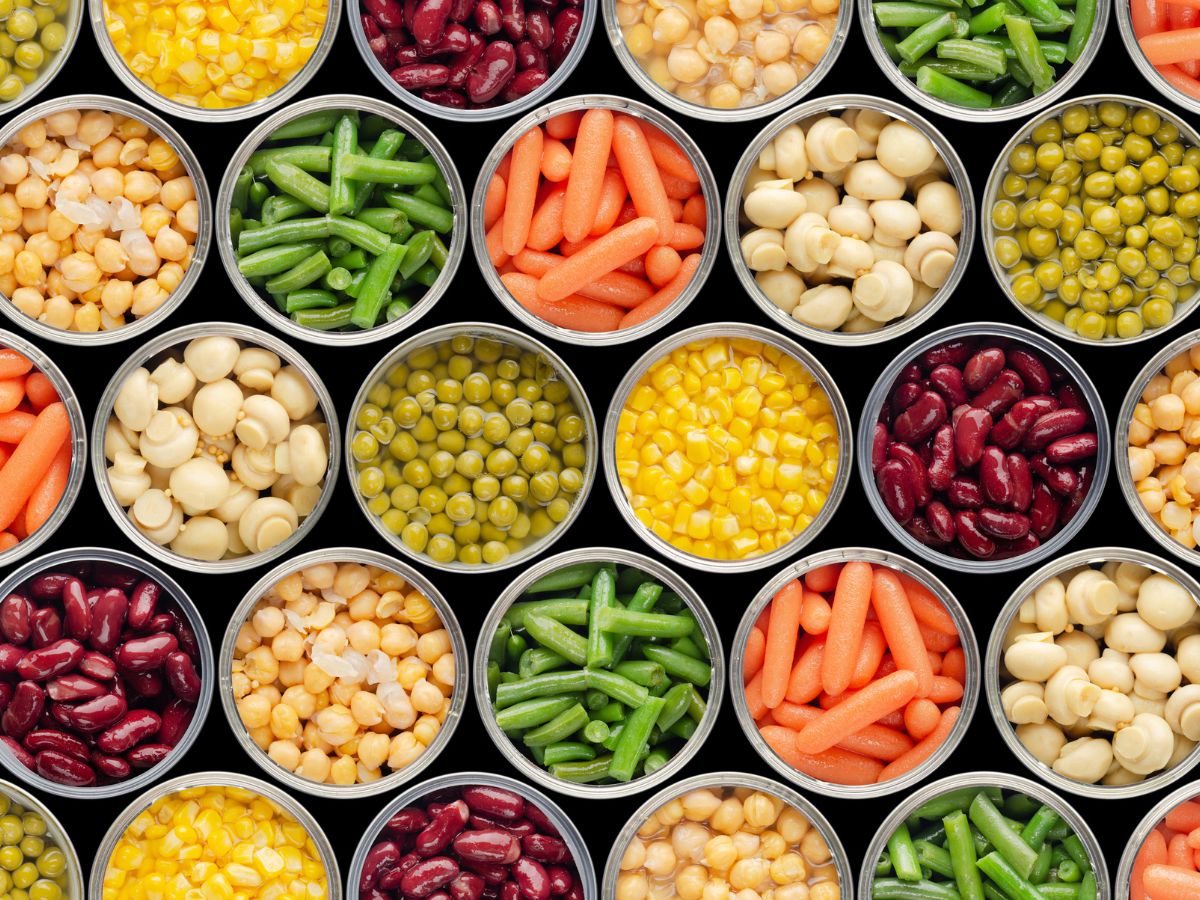 Canned Sardines
Sardines are an excellent source of vitamin B12 and omega-3s. Therefore, it's wise to have these canned goodies in your pantry. However, when purchasing canned sardines, it's advisable to choose the ones soaked in water instead of oil. Why? You wonder.
In most cases, sardines in oil are seasoned or flavored. In such an event, sodium tends to hide in flavors and seasoning. When you consume food with high sodium for a prolonged period, you might be at risk of developing high blood pressure, increasing your likelihood of getting heart disease or stroke. For this reason, selecting canned sardines in water is vital since they're unlikely to have sodium.
Canned Beans And Lentils
Most nutritionists recommend that homeowners have canned beans and lentils in their pantries. Canned beans and lentils are rich in protein, carbohydrates, and fiber. They're also diverse in recipes and can be added to almost everything, including salads and stews.
When shopping for canned beans and lentils, avoid picking those with added salt. Also, these foods come with different ingredients and are prepared differently. However, it's vital to go for those with low sodium levels and no added sugars.
Remember, everything has a good and bad version. Therefore, check nutrition facts on the can to understand what you're feeding on to avoid upsetting your stomach.
Canned Ham
You're likely to have come across different hams, but have you seen or heard of canned ham? As the name suggests, this is canned ham cured in saltwater. After being cured, it's put in a vacuum-sealed mold and steamed.
The difference between canned ham and typical ham is that canned one doesn't require costly ingredients, resulting in low prices. Nevertheless, this doesn't mean it isn't delicious. The secret is selecting the best.
Though you can indulge in canned ham on its own, you can also enjoy it along with many recipes. For instance, you can have an excellent breakfast by adding canned ham to a sandwich. Also, you can toss it with stir-fries for a nutritious dinner.
A can of ham can be consumed for two years if preserved well. Therefore, it's vital to ensure your pantry maintains a room temperature to prevent your food from spoiling. Nevertheless, if they can suggest you keep it refrigerated, you should adhere to it and consume the food within the recommended period.
Canned Tomatoes
Canned tomatoes are an excellent alternative to fresh ones. While there are lots of canned tomatoes, whole ones are ideal. These are perfect for every dish since they're whole, only that they're canned. You can prepare any recipe with whole canned tomatoes, from sauces to puree to stew or soup.
Since whole canned tomatoes come in two varieties, choosing one isn't challenging. The juice-packed canned tomatoes are ideal for light tomato flavor. If you love the idea of your dishes having strong tomato flavor, the ones with puree are perfect.
Canned tomatoes don't spoil quickly unless the pantry isn't conducive. However, when stored ideally, canned tomatoes can last for more than a year in your pantry.
Canned Vegetables
Nowadays, you can easily find many different vegetables on the market. For instance, there are canned carrots, green beans, peas, spinach, corn, and beets. Therefore, there isn't a reason for not having your favorite vegetables in your pantry. All you need is to watch the salt and sodium levels.
Canned Pumpkin
According to nutritionists, canned pumpkins without additives have lots to offer regarding nutrition benefits. It improves the immune system, reduces the chances of developing chronic ailments, and protects and improves eyesight. That said, picking a can or two of plain pumpkins is imperative. Canned pumpkins can be used to prepare delicious recipes, such as soup and pies, among other things.
Canned Salmon
Many people love salmon, probably you too. But have you tried canned ones? If not, you might be missing a lot. Salmon is rich in vitamin D, protein, and omega-3 fatty acids. What makes canned salmon even a better deal is that it's cheap; hence, you benefit from these minerals at a low price. However, when purchasing canned salmon, look out for sodium levels.
You can use canned salmon like the ordinary one to make pasta, salad, or pizza. You can also take advantage of the softness and use it as a spread.
Canned Bacon
Packed bacon is rich in protein and can be used to prepare plenty of dishes. That said, it's wise to have at least a can of bacon in your pantry. It's also vital to mention that canned bacon is believed to be more nutritious than fresh one since it contains less fat and sodium.
Conclusion
When stocking up your pantry next time, consider incorporating canned goods. They're convenient and inexpensive, saving you money. While fresh and frozen foods are preferred, there's nothing wrong with consuming canned foods. All you need is to understand the ingredients and avoid foods with high sodium levels. Also, if you can purchase the unseasoned ones, the better; this way, you season them with your seasoning of choice to fit your needs. Remember, it's advisable to consume canned foods within the recommended period for freshness.
---
Rate This Article