Chinese Red Chili Powder Taste Reviews and Guides
What is Red Chili Powder?
Red Chili Powder is a spice that has the capability of making your food adventurous. It is one of the most powerful spices that can easily affect the ears, tongue, and stomach. So, where does red chili powder come from and how is it made?
Chili is a fruit and it belongs to the capsicum genus. It comes in several varieties and is differentiated on its pungency measured on Scoville Scale. When a Chili fruit is ripened and dried, it becomes red chili, which is then grounded to form red chili powder. As black pepper used to be very expensive in the past, red chili became very famous all across the world because its characteristics like taste, pungency, and flavor matched that of black pepper.
Deep, loamy, fertile soil with appropriate moisture content is the best environment for growing chili crop. Even though it requires dry weather at the time of harvesting, the best time to sow chilies is in hot and humid weather, that is, sometime between April and June.
The spice blend (red chili powder) consists of a few types of dried chilies, which are further grounded to make a fine powder. It can also contain various other spices like oregano, paprika, garlic powder, cumin, etc.
What Does Red Chili Powder Taste Like?
Different varieties of chili peppers have their flavors, they might be sweet, lemony, bitter, etc. By far, all individual flavors are overpowered by chili's pungency, caused by the capsaicin. This is what is commonly considered as the taste of chili peppers, but to put it more technically, this is only a reaction from your pain receptors in the mouth and throat. Which is why the same capsaicin is also used as pepper spray to drive away anyone who tries to bring harm to you because it sets off pain receptors in the eyes, lips, and skin, etc.
Taste of red chili powder depends upon its composition, what all spices are present in it along with the red chilies. The pungency remains along with the other flavors which add to the overall experience of it.
Pure red chili powder would always taste the best. Hence you must make sure that what you have is pure and unadulterated. Adulterants are usually added in powdered spices to add to its bulk and also enhance the color. Increasing the weight of the packaged spices or enhancing the look or feel of it may be the major reasons behind adulteration.
Chili Powder Quality Test
There are three tests that you can perform to be sure of the purity of the spice.
1. Water Test
Brick Powder, salt powder or talc powder is mostly used to adulterate chili powder. There is a very simple way to detect this, just add a teaspoon of chili powder to a glass of plain water. Water will change its color if it is artificially colored. If red chili powder is pure, it will never dissolve in water.
2. Checking for Brick Powder
This is the most common adulteration used in red chili powder because of the same color. Just take a little bit of the powder and rub it on at the bottom of a glass. If you feel grittiness, it might be because of the presence of brick powder or sand.
3. Artificial Colour Test
The red chili powder you have might be adulterated with artificial color. There is a very easy test for it, just sprinkle some of the power over a glass of water, if the color streaks, it might be adulterated.
Uses for Chinese Food
There are two ways in which chilies can be grounded to form the Chinese red chili powder, with and without the seeds. Seeds can quickly overpower a dish; hence the powder is also made without the seeds which makes it a little lighter so that it can be used when the overpowering is not required.
1. Enhance Taste
Red chili powder is a very strong spice because of which it should be used carefully. If you like spicy food, you can use this spice in almost all of the Asian cuisines to add a bit of adventure in every meal. If not, you can usually use a tinge of red chili powder occasionally and just a little bit. It will not only add to the taste of the food but also helps your body in many ways.
Chinese dishes often combine Sichuan pepper with Chili powder, especially in Hunan and Sichuan cuisines. Red chili powder dipping sauce in these cuisines.
2. Marinade and Taste Seasonings
It is also used to make salsa and chili sauces that add to the dishes that they are served with.
Chinese red chili powder is used in many preparations like various curries, chutneys, pickles, stir-fry, casseroles, marinades, vegetable dishes, enchiladas, soups, and sauces. It is capable of giving an attractive bright hue on a dish and is many times used for a steak, chicken or fish as a rub, and also to add flavor in hamburger patties. Thai foods, Chinese dishes, Indian cuisines, and Tex-Mex recipes use it extensively.
Here are Chinese dishes that utilize red chili powder to create its unique flavor.
3. Boost Chili Flavour
Red chili powder is also used in Kung Pao Chicken preparations for some additional heat and intensified visual impression.
Chili oil is extensively used in Chinese foods and one of the main ingredients of chili oil is red chili powder. To make a great chili oil merge dark sesame seed (2 cups) or peanut oil and red chili powder in a small but heavy saucepan. Use low heat to cook for about five minutes, remove from heat and cool to room temperature.
Here are recipes that are perfect to use chili powder to boost spicy flavor.
Where to Get Red Chili Powder?
Since it is dried and easy to store, red chili powder is offered on almost every platform. They are package in different brands. You can use the testing method above to see whether it is a good one.
Here is the best red chili powder on platforms based on their reviews and test.
in stock
as of September 12, 2023 12:50 pm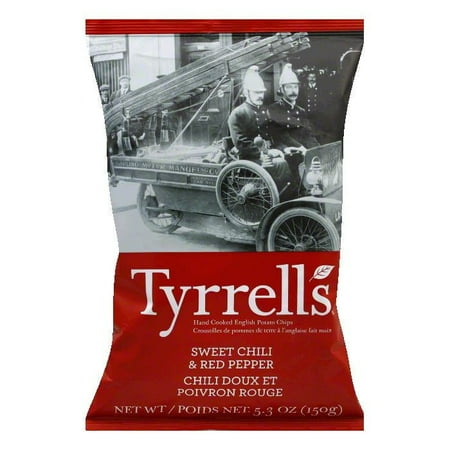 Is Red Chili Powder Healthy?
Red Chili is a wonderful source of vitamin C. It is also known to contain a chemical which reduces the risk of skin and stomach cancer. It has a good amount of Vitamin A which is good for eyesight and fiber which eases digestion. Red chili is also known to act as a remedy for cold and sinus.
Summary
Red chili powder is a very universal spice which doesn't only spice up your food but it also benefits your body in many ways. Even though consumed in small amounts you'll notice its absence in your food as well as in your body.
---
---
Rate This Article