Chinese Zodiac Horse Horoscope 2022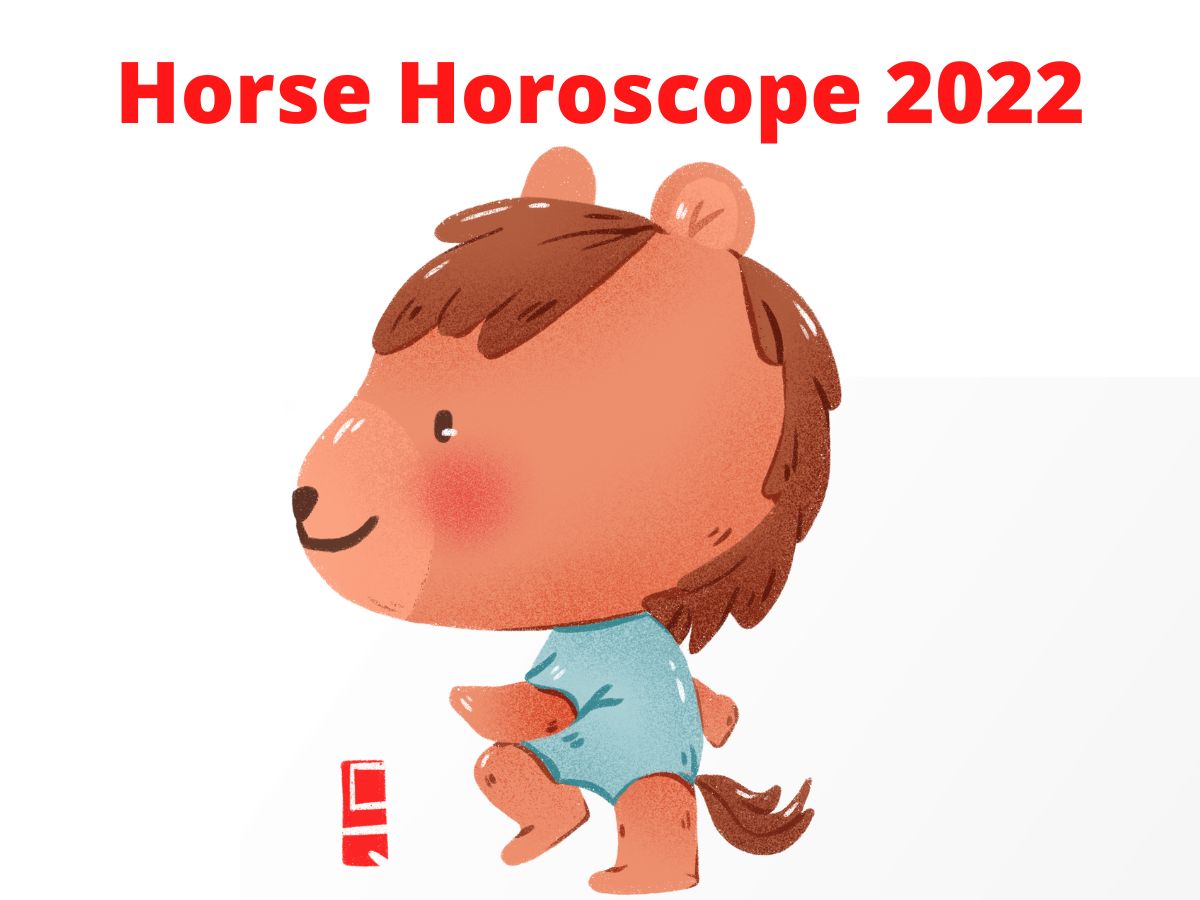 Here are monthly horoscopes for the Chinese zodiac horse in 2022.
January 2022 for Horse
The horses would have to face difficulties, struggles, and stress in January and it is advisable to seek the help of others in tackling the issues. The pressure from the workplace will be higher than ever. Horses may have to face problems at the workplace due to their experience too. Outdoor activities are a bit risky and proper attention should be given while being involved in them.
February 2022 for Horse
Just like in the previous month, the stress-related issue will be sustained in February. The anxiety would be more on personal life, as the career will be undergoing gradual development. The horses will be able to benefit in the workplace with the help of other noble people. But there would be still room for expansion in the workplace and are advised to work hard for it. Great attention should be given to tackling personal struggles and anxiety.
March 2022 for Horse
The horses will have a generally calm month in March. By following a healthy diet plan and consuming mild medications, they will be able to get through this month without many health issues. It is an ideal time for investments, but it is better not to get too carried away in it, or they may face a significant loss. Interpersonal issues may continue to exist this month too.
April 2022 for Horse
The personal life may hit a rock for the horses, because of their uncontrollable anger and upset towards their spouses. It is advised not to take bitterness from general life towards the partners, as it could cause the relationship to face a dead end. Professional life would benefit from the hard work put in by the horses, but they must remember to be patient about growth. Horse children are likely to have injuries and accidents.
May 2022 for Horse
The month of May is ideal for the horses to move out and travel the world. Summer-born horses would have a better time visiting cold places and winter-born horses would enjoy tropical spots. Outdoor activities are quite risky for horses this month as they are vulnerable to falls and injuries this time of the year.
June 2022 for Horse
June may seem easy on the outside for the horses but is capable to bring much ill fortune their way. Horses will have to face struggles, both financial and personal. They will have to keep an eye out for the health of the elders. Many things can go wrong and thus, it is better not to take decisions on anything big this month and to not sign any big deals.
July 2022 for Horse
July will witness a gradual improvement from the atrocities presented by June. The horses that have fallen into the pits of ill fortune would work their way up and even commit to job-trainings to better themselves and learn more in the professional arena. It is a month that is best suited for learning and understanding.
August 2022 for Horse
August is likely to bring luck and good fortune, but it may be overshadowed by the troubles in the horses' personal life caused by the unnecessary involvement of relatives and friends. So, the horses should keep a low profile of themselves and their achievement to not invite any unwanted attention. Road safety is of prime importance for the horses this month.
September 2022 for Horse
Great time to get into new collaborations by the horse businessmen, but extreme attention and care should be given to the opportunities to not face any loss. Horses are vulnerable to innocent mistakes this month, but the outcome may be a bit severe. Horse children are vulnerable to falls and injuries this month.
October 2022 for Horse
October would be a great month for the horses altogether. Horses of any profession would be facing slow and steady career and income growth. Although there would be mild health issues regarding the throat and respiratory system, more attention should be given to mental ailments like anxiety, stress, work pressure, etc.
November 2022 for Horse
The month seems to bring good fortune to those who are willing to travel. But great attention should be paid to not face with any health, safety, and financial issues on the road. Keen attention should be given to the climate and weather of the target locations of the trip. It is advised not to get into any personal quarrels with the spouses.
December 2022 for Horse
Might not be a great end to the year. The horses are prone to gastrointestinal diseases and oral diseases. Anxiety and insomnia are likely to strike again. The ideal time of the year to attend to the homes and even decorate them a bit.
2022 Career Forecast
Opportunities to get promoted, appreciation from the superior officer, an exhibition of leadership skills, and excellent performance are the fortunes of horses in the workplace. But there may not be a significant rise in the salary despite the promotion. Despite several issues with the colleagues, 2022 would be better for the horses in terms of career.
2022 Love and Relationship Forecast
As for singles, there will be little to no luck in love, and it is also advised to not rush into a relationship. As far as committed horses are concerned, the relationship may hit a better track, but only with opening up and being honest. There are possibilities for spouses to develop jealousy and suspicion towards the horses and it is advised to be tolerant, patient, honest, and work on the issues through open conversations.
2022 Wealth Forecast
2022 may not bring significant growth in the flow of wealth for the horses. Businessmen are advised not to take any hasty decisions and daily wagers will be able to find a meager growth in their salary. Businessmen are advised to remain in dealings within their familiar areas instead of pursuing new unknown collaborations.
2022 Health Forecast
The horses will have manageable health in the year 2022. But it would be better if they could keep an eye out for stress-related ailments, depression, insomnia, weather-related diseases, etc. 2022 would be a rough year for the horse children as they are more likely to experience falls, injuries, and accidents from outdoor activities. Traffic safety should be given proper attention to avoid any possible mishaps.
---
Rate This Article