Gastrodia Elata Taste Review and Guide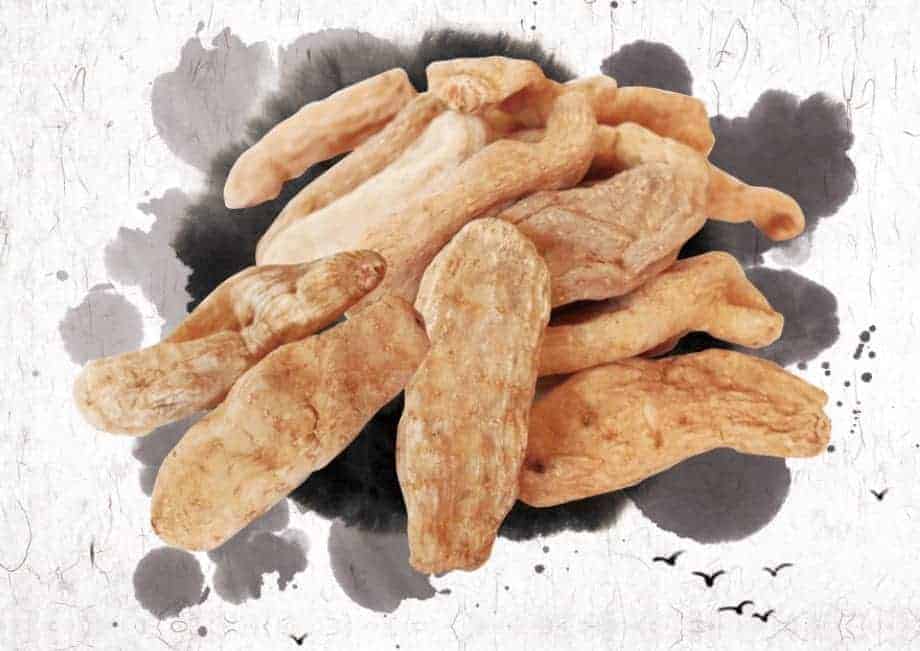 Why Gastrodia Elata Is Popular In Chinese Cuisines?
Gastrodia Elata or Tian Ma, as is popularly called in China, is a very effective medicinal herb present in most Chinese dishes. It comes with a lot of medicinal benefits, which is thought to improve liver and heart function. The herb is particularly helpful to the elderly as it helps with diseases like dementia and memory loss.
Despite its effectiveness in treating the series of health conditions, Gastrodia Elata also comes with little culinary benefits, and its taste is quite deceptive. Its presence in dishes usually makes the dish drab like a sweetener is added, which has led to the conclusion that the herb is sweet. Since it tastes isn't formidable, it's sparingly used in dishes and only added when the need arises.
What Does Gastrodia Elata Taste Like?
Gastrodia Elata is thought to have a sweet pungent taste, but the taste of this plant depends on how it is used. Don't be deceived by most people's claims; it can also be bitter or even sour. If made into powder, this plant tends to have a bitter taste but tastes a bit like chocolate when soaked in hot water to prepare tea.
The taste of this plant is better judged when prepared with chicken soup. Here, the plant is steamed together with the broth, which is light in texture and ingredients. The root of this plant is mostly used in preparing tea while the Blume is more favored for preparing soup and other dishes.
Sometimes, the taste of this herb in dishes is also determined by the species you go for. Yellow Gastrodia Elata is more sweater and less textural than the other species. Overall, Tian ma is versatile and can be used in several ways for its medicinal benefits but offers little culinary advantage.
How to Use Gastrodia Elata in Chinese Cuisines?
#1 Stewed Chicken with Gastrodia Elata
Gastrodia Elata and stewed Chicken is effective in relieving headache. The ingredients for this dish are not much, with figs and Tian ma complementing the chicken. To ensure the soup doesn't have any color, dried fig is used. Chicken fat and skin are also removed to ensure the taste isn't heavy.
The function of Elata here is to accelerate the swelling time, thereby improving the taste of the food. The addition of these two dried ingredients means the dish will have to be cooked for up to two hours to extract the Elata juice. However, this means the chicken will be excessively tender.
Except for the addition of salt and Ginger, this dish has a drab taste. There's little to talk about in terms of its flavor; hence you might want to consume when hot than cold.
#2 Gastrodia Elata Tea
Gastrodia Elata tea is used to tackle a lot of health challenges, which include dizziness, Vitiligo, and fatigue. To make Gastrodia Elata tea, you can use root, or it's powdered form. The powdered form tends to have a bitter taste in contrast to the root, which tastes sweet when allowed to foam in water.
If you're using the root, you will need to soak in warm water for half an hour to extract all its juice. For the powdered form, just a handful of it in warm water will do. This tea can be taken twice a day. If you're using the root, there won't be any need for adding sugar.
#3 Gastrodia Stewed Pig Brain
Tian ma can be prepared with a lot of meat, especially with pig brain, giving it a distinctive taste. While Tian ma stewed with chicken remains the most popular dishes made out of this herb, some folks still favor the brain version.
At first sight, the dish looks irritating. It seems like a dish specially prepared for zombies as it's hard to spot any other ingredients apart from the brains. The brains are cut into large pieces and allowed to steam with Tian ma for an hour.
Here, Tian ma is used for its medicinal benefits and adds little taste to the dish. The brain is heavily spiced in a way that the presence of Tian ma isn't felt.
#4 Tian Ma Liliu spare ribs soup
Preparing this soup is quite easy. However, there are a few things that need to be done to ensure you arrive at the best result. To arrive at a clear soup, ensure the ribs are thoroughly scrubbed to eliminate any traces of blood
You can throw in a handful of Elata Blume to simmer with your vegetables. Due to the kind of ingredients used here, the flower is preferred to its root for its mild taste.
Is Gastrodia Elata Healthy?
Gastrodia Elata is healthy, but this time, we are not talking about nutritious benefits such as carbohydrate or protein. Instead, we're talking about its medicinal benefits. Generally, the medicinal benefit of this herb is targeted around the liver. It calms liver agitation and reverses hyper-reactiveness.
When made into a tonic, this herb has the ability to improve heart function and increase the body's immunity. This chemistry helps to prevent a series of heart diseases. In older people, this herb reduces symptoms of dementia and also improves memory retention.
Even though the western world is yet to acknowledge the health benefits of this plant, it has been used in the production process of vanillin tablets. The active ingredient extracted by Gastrodia Elata tubers has been found to be effective in treating seizures as well as epilepsy.
In spite of the medicinal benefits discussed above, this herb also has its side effects. In fact, it should only be consumed in minute quantities to reduce symptoms like dizziness or headache.
Final Thoughts
Tian ma can serve as an alternative to Green tea. Unlike the latter, you must have a genuine reason for consuming it. It's strictly used to relieve any form of pain. Only once or twice a day will do and ensure only a small quantity of it is added to your dishes.
---
Rate This Article