Chinese Zodiac Rat Horoscope 2022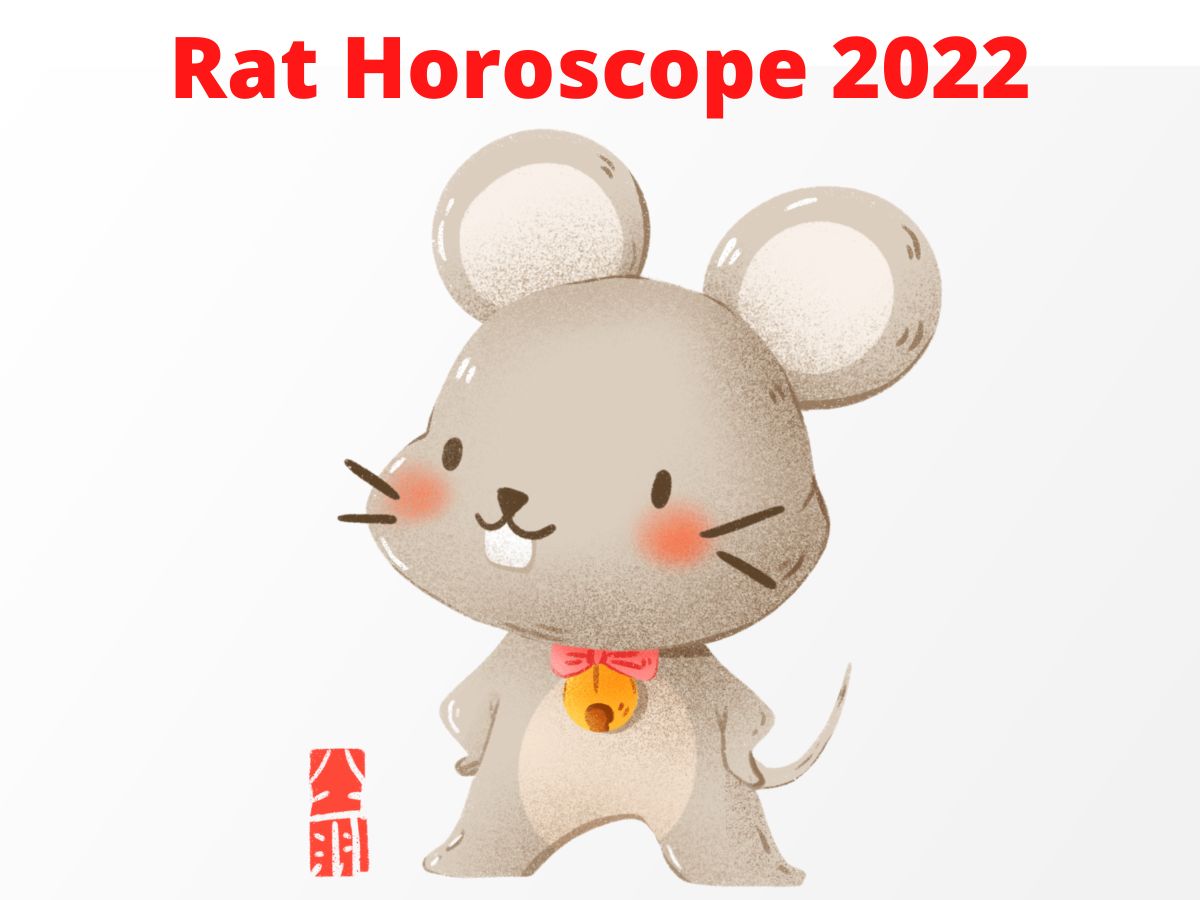 Rat Horoscope 2022 January
The beginning of the year is not very great for the Chinese zodiac rat people. They will have to struggle with their health, finances, etc. In January the rats are prone to injuries from accidents, and because of this, they should keep an eye out while on road. Car wrecks are possible for the rats this month and those who are driving daily have to be vigilant. The financial status has to be kept under constant check as it is vulnerable to facing ruins this month.
Rat Horoscope 2022 February
The month of February is more likely to bring mixed fortune to the rats this year. Although the wealth, health, and career aspects are likely to pass through without many problems, the family life and relationship status quo could be seriously affected this month. For married people, the advice is to try not to get involved in any extramarital relationships if you want to work out a successful marriage. Also, as interpersonal relations are likely to hit a low, the rats should try to talk a bit less.
Rat Horoscope 2022 March
March will bring occasional good luck for the rats. Although the health of the rats might be affected by mild ailments, professional life is likely to have several important breakthroughs. The rats will be able to have help from the noble people at work and thus, move on from the hardships of the last month. The rats should keep the overworking tendency in check to avoid any possible illness.
Rat Horoscope 2022 April
The month of April may not be the best of the year for the rats. Financial growth will be slow and feeble this month and it is advisable for the rats to not get involved in any new or high-risk business endeavors as they can end up in severe loss.
Rat Horoscope 2022 May
In May, the rats will have to face several unexpected expenses in the form of home repairs, fixing leakage problems, transportation issues, etc. Although it may cost a bit more to get professional help to fix such problems, it is better to do so as trying to handle them by themselves could only cause more expenses for the rats. Medical aid would become necessary for the elders in the rat household too.
Rat Horoscope 2022 June
According to the Chinese zodiac, June could be a harbinger of mental stress, depression, and other mental ailments for the rats. The rat people are likely to suffer major depression and thus, are advised to get on the road and visit places to gain relaxation. Being in a joyful environment is advisable for the rats this month and it is also better to refrain from making any major decisions related to work or personal life this month.
Rat Horoscope 2022 July
July seems to be a better month for the rats in terms of the opportunities that it is likely to bring. The rats might be presented with numerous opportunities at their workplace to leap in their career. But it should be reminded to take a close look at the deeper nuances of the business dealings and new job opportunities so that any future complications can be avoided.
Rat Horoscope 2022 August
August could be a hard month for the rats to survive. Although they are presented with many opportunities, they are more likely to face struggles and hindrances throughout them. The constant obstructions faced by the rats can cause them immense pressure and stress, and thus, consistent attention should be provided to avoid that. The situation will get better by the second half of the month.
Rat Horoscope 2022 September
The careers of the rats are likely to be benefitted in this month, but the personal relations may suffer a bit. A couple of breakthroughs are possible in the workplace, and with the help of the noble people at work, the rats are likely to excel at the opportunities provided.
Rat Horoscope 2022 October
October will turn out to be a better month for the rats in terms of work and career. Although it is advised to keep a low profile at the workplace as there are chances for the rats to get involved in verbal clashes, the career starts experiencing gradual growth and improvement. Stress, pressure, etc. should be attempted to keep at a minimum.
Rat Horoscope 2022 November
Financial growth can be witnessed for rats in November, but it is countered by unexpected expenses, accidents, etc. Safety should be given prime importance this month as a vulnerability for accidents and injuries are visible.
Rat Horoscope 2022 December
December could end the year with mild development and improvement for the rats. But the fortune is likely to come and go and thus, the rats are advised to stabilize the fortune by decorating their homes, traveling, etc. As the health is easy to get deteriorated this month of the year, it is better to take a complete physical check-up for any possible ailments.
2022 Career Forecast for Rats
Career is the only possible area for the rats to face significant growth in the year 2022. The year presents itself with a great many possibilities, breakthroughs, etc. for the rats and even promotions and salary hikes are possible this year.
2022 Love and Relationship Forecast for Rats
No significant improvements in terms of love and relationship are likely to be possible for the rats this year. Single people are advised to keep an eye out around them for finding a possible partner for them. As the fortunes are not very great for love this year, it is advisable to take it slow in relationships.
2022 Wealth Forecast for Rats
As the work and career are possibly going to better in the year, a steady flow of income can also be expected. There is a possibility of increased wealth in the background of possible promotions. But there is a possibility to have unexpected expenses for the rats and thus, financial management is extremely important this year.
2022 Health Forecast for Rats
The health of rats is most likely to face several adversities this year. Outdoor activities could cause falls and injuries for them and care should be kept for road safety too. It is advisable to take a complete physical check-up now and then to avoid any unrecognized ailments. More care should be given to mental health this year as stress, anxiety, etc. are more likely to frequent the rats.
---
Rate This Article