12 Chinese Zodiac Signs and Fortunes
Chinese zodiacs have always been a subject of fascination for people across the world for the sheer mystery and tradition intertwined in them. The popularity and the interaction of different cultures across the world caused the Chinese zodiac to rise into popular attention along with many other major zodiacs. Although most Asian countries used to follow or even admire the Chinese zodiac for a very long time, Europeans and many other nations started recognizing this gem of astrology in recent years.
It is believed widely that the Chinese zodiac has been a source of inspiration for the zodiacs in many other countries, particularly in Asia like Japan, Thailand, Vietnam, and many more. Despite the wide usage of the Chinese zodiac system across the globe in the current scenario, the system lies close to its roots in Chinese folklore and legends. It is highly intertwined with the culture of China and has been existing there for centuries.
What is the Chinese zodiac system?
The Chinese zodiac is nothing but the form of astrology prevailing in China for centuries and is still in great use. It is based on the lunar division of the years in China. It classifies the time into various years and assigns a zodiac sign for each of the years. The zodiac signs serve numerous purposes. They are used to identify and differentiate the years and they are also used to define the characteristic features of both the year and the persons born in that particular year.
The Chinese zodiac also associates certain animals with the years in the lunar calendar. There are twelve zodiac signs in total and there are twelve corresponding Chinese zodiac animals too. The Chinese zodiac system considers a concept called the theory of element also in defining the features and fortunes of a year and a person. The theory of element states that one of the five essential elements like fire, earth, water, wood, and metal will be assigned to every individual according to the time and year of birth, and this element, along with the zodiac sign can rightfully describe the personality and fortune of that particular person.
What are the Chinese zodiac signs?
The Chinese zodiac system traditionally consists of twelve zodiac signs, each of which is associated in a particular order with the lunar years. The zodiac signs are repeated in a twelve-year cycle and each of the zodiac signs is associated with a zodiac animal. Thus, there are twelve zodiac animals in total.
The twelve zodiac animals are dog, rat, tiger, ox, rabbit, snake, dragon, horse, monkey, goat, rooster, and pig.
Although the order of the signs does not mean any superiority or inferiority within the zodiac system, several folklores are existing regarding the order of the signs. The most popular fable among them is the one that involves the Jade Emperor. It is said that the Jade Emperor hosted a feast for the whole of the animals in hope of finding twelve zodiac animals and it was announced by him that the twelve animals who reach the venue of the feast first will be assigned with the zodiac signs in the order of their arrival. And then he chose the first twelve animals from the feast, starting with the rat and ending with the pig, and celebrated them as the zodiac animals.
How to calculate the zodiac sign of a person?
The zodiac signs are repeated in a twelve-year cycle and if you know the zodiac sign of someone, you can calculate anyone else's sign using the order of the zodiac signs and the concept of the twelve-year cycle. As zodiac signs have been prevalent for centuries, there is no fixed reference point that can be used by anyone to calculate their zodiac signs. Rather than that, they will have to find the sign represented by their birth year from the information that is currently available.
The zodiac signs of the years from 1948 onwards are very commonly available in online and offline resources. And the following table encompasses the years represented by the zodiac signs, which can be used as a reference piece for identifying anyone's zodiac sign.
| | |
| --- | --- |
| ZODIAC SIGN | CORRESPONDING YEARS |
| Rat | 2020, 2008, 1996, 1984, 1972, 1960, 1948… |
| Ox | 2021, 2009, 1997, 1985, 1973, 1961, 1949… |
| Tiger | 2022, 2010, 1998, 1986, 1974, 1962, 1950… |
| Rabbit | 2023, 2011, 1999, 1987, 1975, 1963, 1951… |
| Dragon | 2024, 2012, 2000, 1988, 1976, 1964, 1952… |
| Snake | 2025, 2013, 2001, 1989, 1977, 1965, 1953… |
| Horse | 2026, 2014, 2002, 1990, 1978, 1966, 1954…  |
| Goat | 2027, 2015, 2003, 1991, 1979, 1967, 1955… |
| Monkey | 2028, 2016, 2004, 1992, 1980, 1968, 1956… |
| Rooster | 2029, 2017, 2005, 1993, 1981, 1969, 1957… |
| Dog | 2030, 2018, 2006, 1994, 1982, 1970, 1958… |
| Pig | 2031, 2019, 2007, 1995, 1983, 1959… |
The Chinese zodiac signs: In details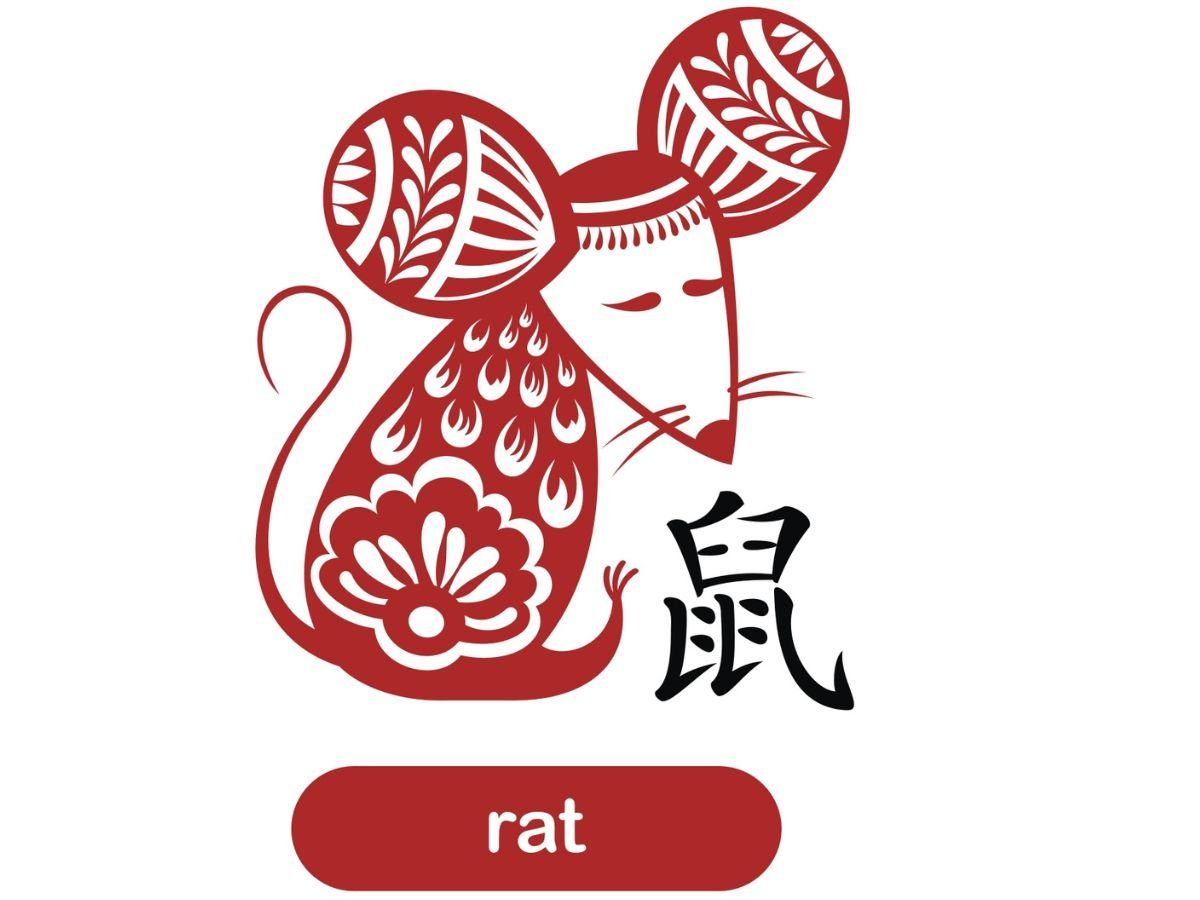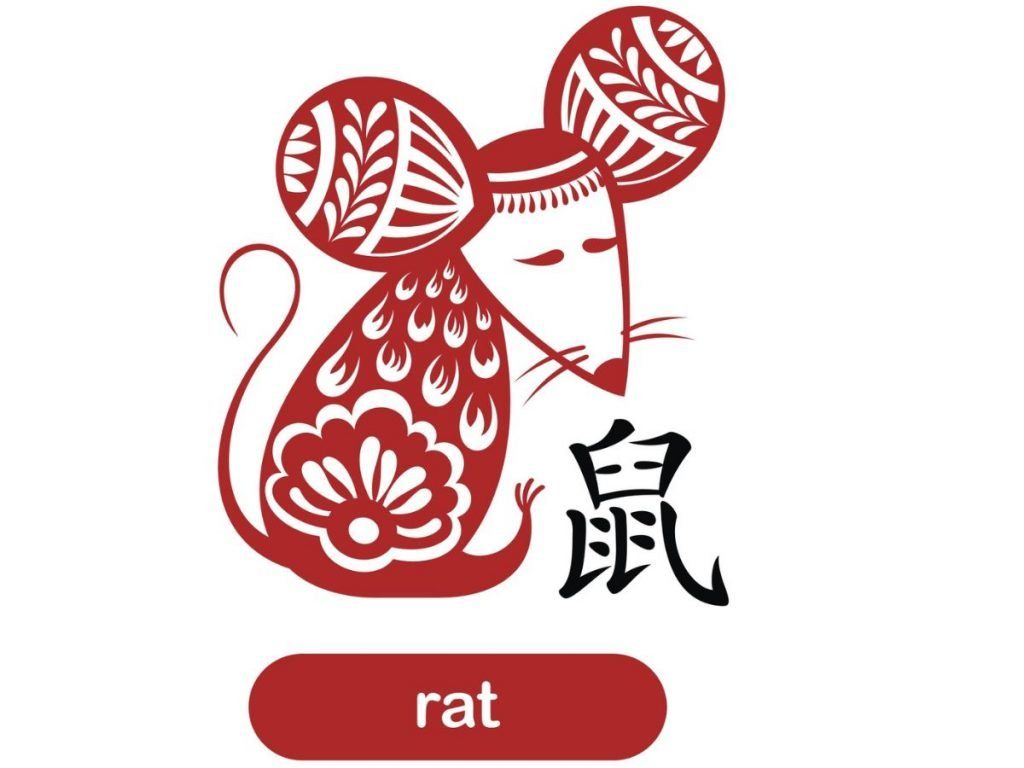 Rat is the first and foremost zodiac sign present in the Chinese zodiac system. Associated with the earthly branch symbol of the Chinese zodiac, it is represented daily during the hours between 11 PM to 1 AM. The lucky numbers of rats are 2 and 3 and the lucky colors are blue, green, and gold. William Shakespeare, George Washington, etc. are famous people who were born in rat years.
The major features that are considered the highlight of the rats are their highly adaptable nature and their general intelligence. They are very thoughtful and understanding, yet selfish and opportunistic at times. They intend to have any opportunities that come their way and would do anything in their possible will to successfully finish the duties trusted with them.
Politics, military, law enforcement, art, creative writing, etc. could be considered ideal career choices for the rats. The love life of the rats could be a little bit problematic as constant effort should be put in to make it successful. The borderline selfish nature of the rats could cause immense problems in the marriage and thus, it is ideal to be sensitive to the needs and opinions of the spouse.
Being generally fortunate, the rats are believed to possess a great deal of wealth even at their younger age itself. Business, entrepreneurship, investing, etc. can all fetch a great deal of profit for the rats. But when it comes to health, the rats have to be very careful as they often have a roller coaster ride with the health aspect of their life. They rarely gain stability with their health and are often suffering from mild to major ailments.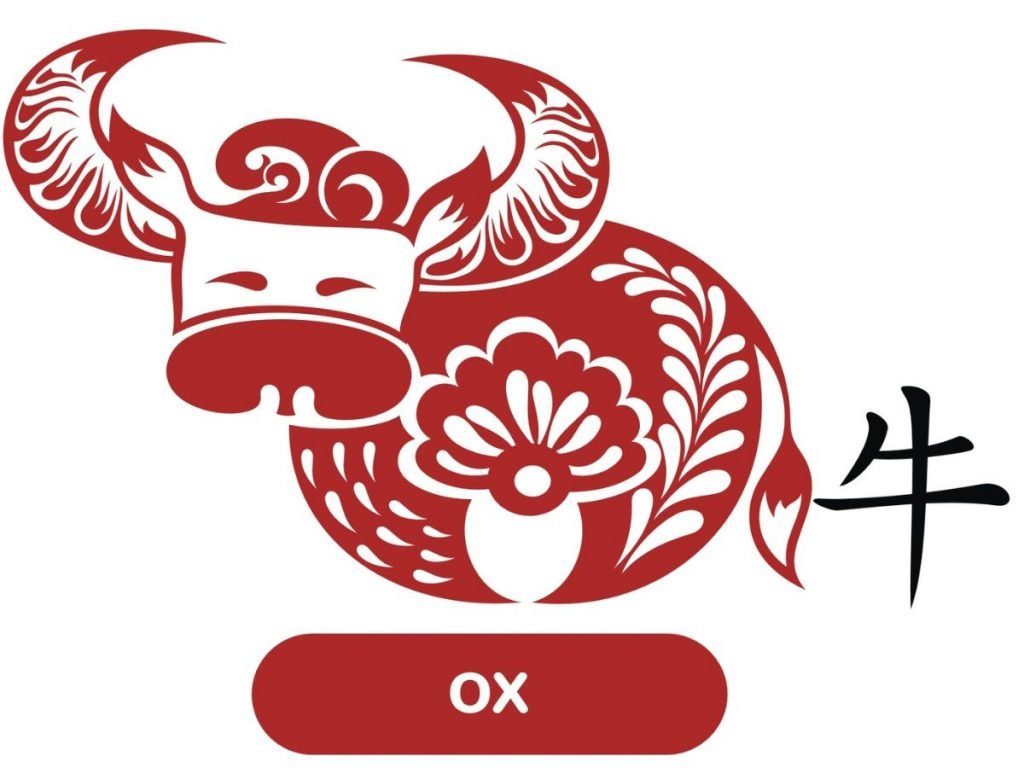 Ox is the second one that appears among the Chinese zodiac signs. They are considered very patient, naïve, and easy to take advantage of. Even in the legend of the Jade Emperor, the rat took over the first position in the race by manipulating and wrongly influencing the innocence of the ox. This legend rightfully portrays the essential character trait of the ox, that is, they easily trust others and in the wrong hands, the purity of their soul will be misused.
The ox people are extremely innocent at heart and they don't intend to do any bad for the others. They are advised to do things with utmost care and trust people with extreme attention. Although left underused, the ox people are born with a great sense of leadership quality. If put to good use, they can bring about great changes in the world. They also exhibit great entrepreneurship skills.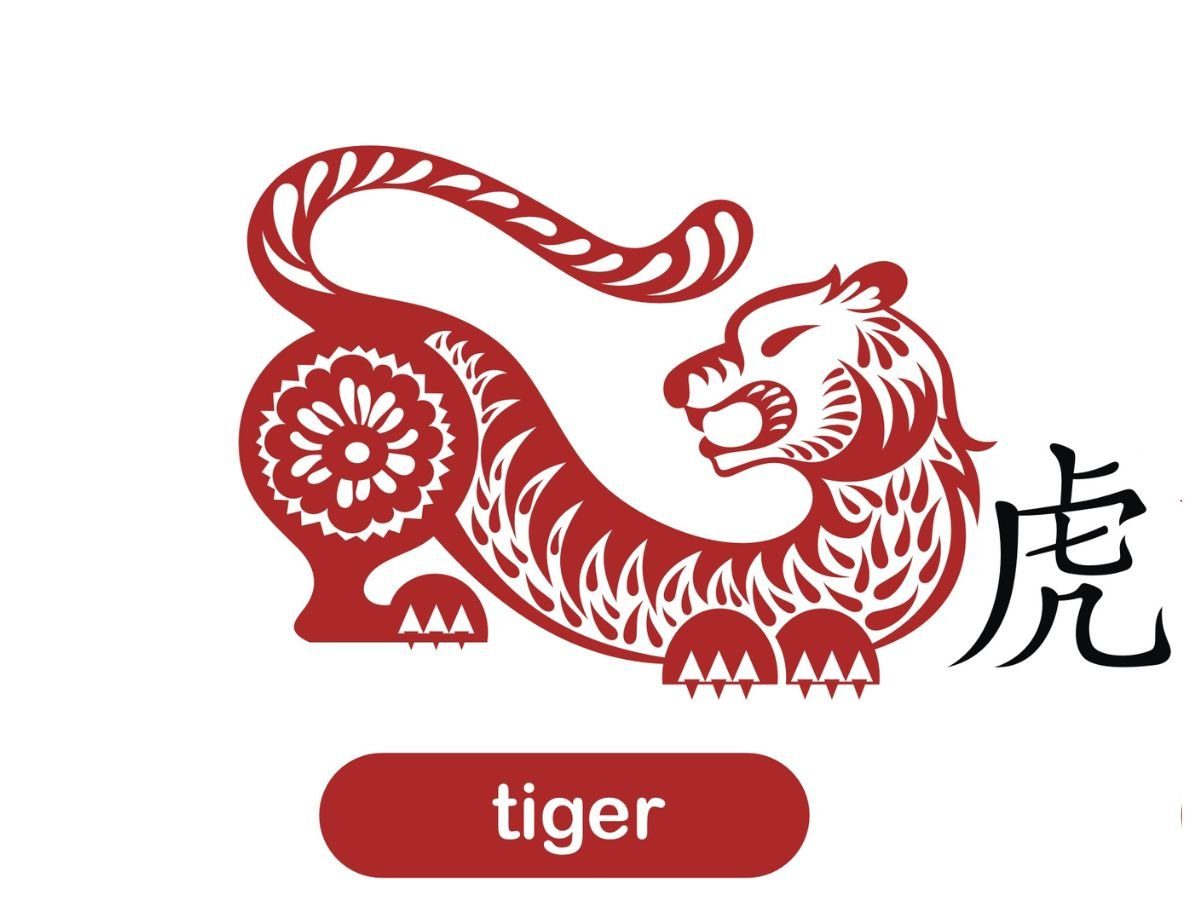 Tigers are the natural leaders among the twelve zodiac signs. They are highly confident in their skills and are eager to take up risks and adventure. They are brave, chivalric, and have a great presence of mind. Their temperament usually gives out an honest vibe which makes them reliable and trustworthy to others. But at times, chances are there for them to be mistaken for their dominating trait of them. They may be considered annoying or overly dominating by many.
Their love life may also be challenged by the dominating and less-romantic attitude of the tigers. It is more likely for them to be left with normal acquaintances instead of deep or close friends.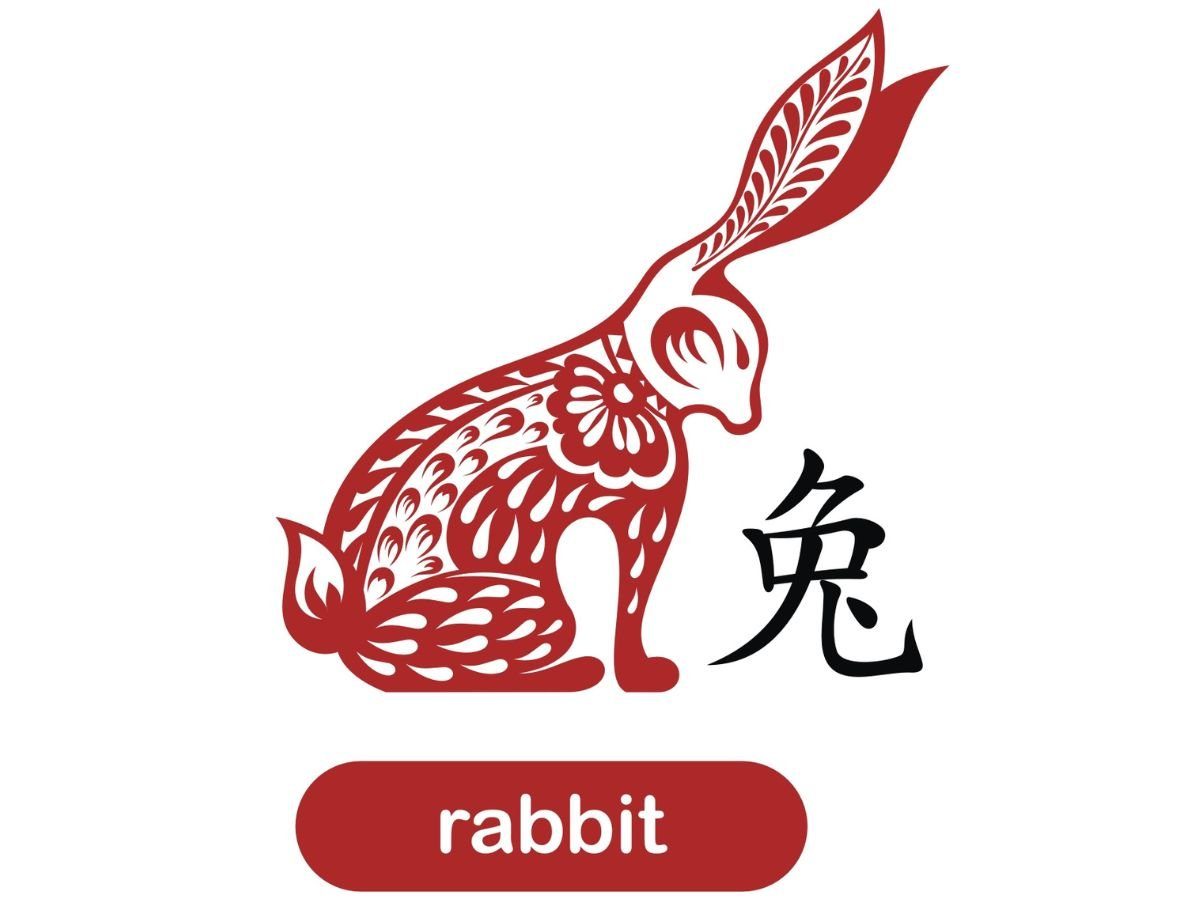 Rabbits are extremely delicate, gentle, and sweet in nature. They are born with an innate gentleness that makes sure that no one else is hurt because of them. This innate gentleness and meek nature could also result in them losing all the good opportunities too. In the fear of offending others, they mostly keep their opinions and comments to themselves and thus, could end up not acting on an opportunity and eventually lose it.
It is advisable for the rabbits to not be sensitive as the chances are high for them to have their heart broken due to their meek nature. Along with their considerate and gentle personalities, rabbits are known for their sharp intelligence and thoughtfulness. They are eloquent in language and are good at communicating. They have an innate boldness to their character which is rarely revealed.
If the lack of decisiveness is taken care of, rabbits make excellent and committed individuals with kind and considerate hearts.
Dragons are quite rebellious in nature. They are mostly at odds with the opinions of others, especially elders. They are naturally confident, self-reliable, and strong-willed, and thus, do not bother with the thoughts and opinions of others. They keep great goals in their lives and are consistently ambitious. Although they understand the importance of others in getting the job done, they rarely accept help or assistance from others. They prefer to do the jobs or duties alone and would like not to be hindered.
The confident nature of the dragons is often mistaken as arrogance and selfishness by others. Despite the boldness emulated outside, dragons are emotionally unstable people who crave attention and love. Their love life could be troubling to the spouses and can end up in tears if not taken care of properly.
Snakes possess a complex and complicated personality among the whole zodiac signs. They exhibit both noble and vicious traits at times. They have great social skills and are very good at making friends, but at times, they can have jealousy of others. They can easily get suspicious about others and easy to get into an argument.
They are born with kindness, compassion, and bravery, and they are also excellent at managing their family duties perfectly. They don't believe in exhibiting or showing off their skills and talents to the world and prefer to keep it silent and work their way up.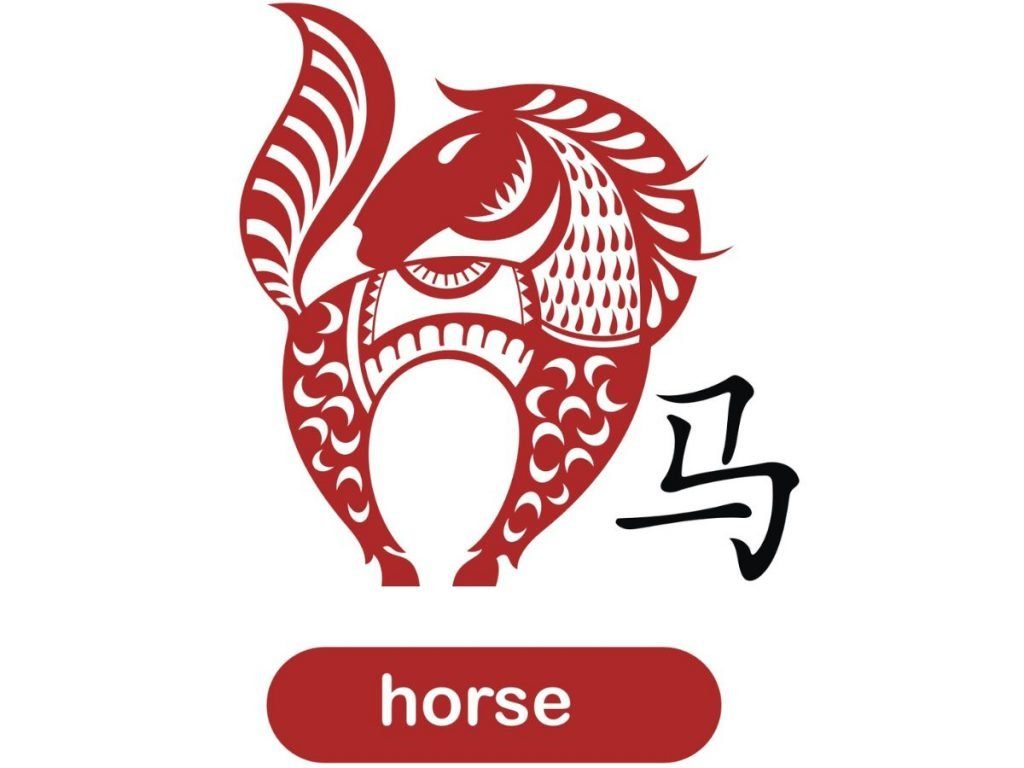 Horse people possess great skills in communication and socializing. They crave the limelight and are eager to be the focal point at any available instance. Being highly opportunistic, they put across a great image of themselves by dressing up for the occasions and being extremely social with others. They are sensitive, clever, smart, kind, and intelligent in nature.
But they happen to be pessimistic in nature too. They happen to have a zest for habits like gambling and drinking. Despite the shortcomings, they are highly talented people with a cheerful air around them and are mostly spiritual in nature too.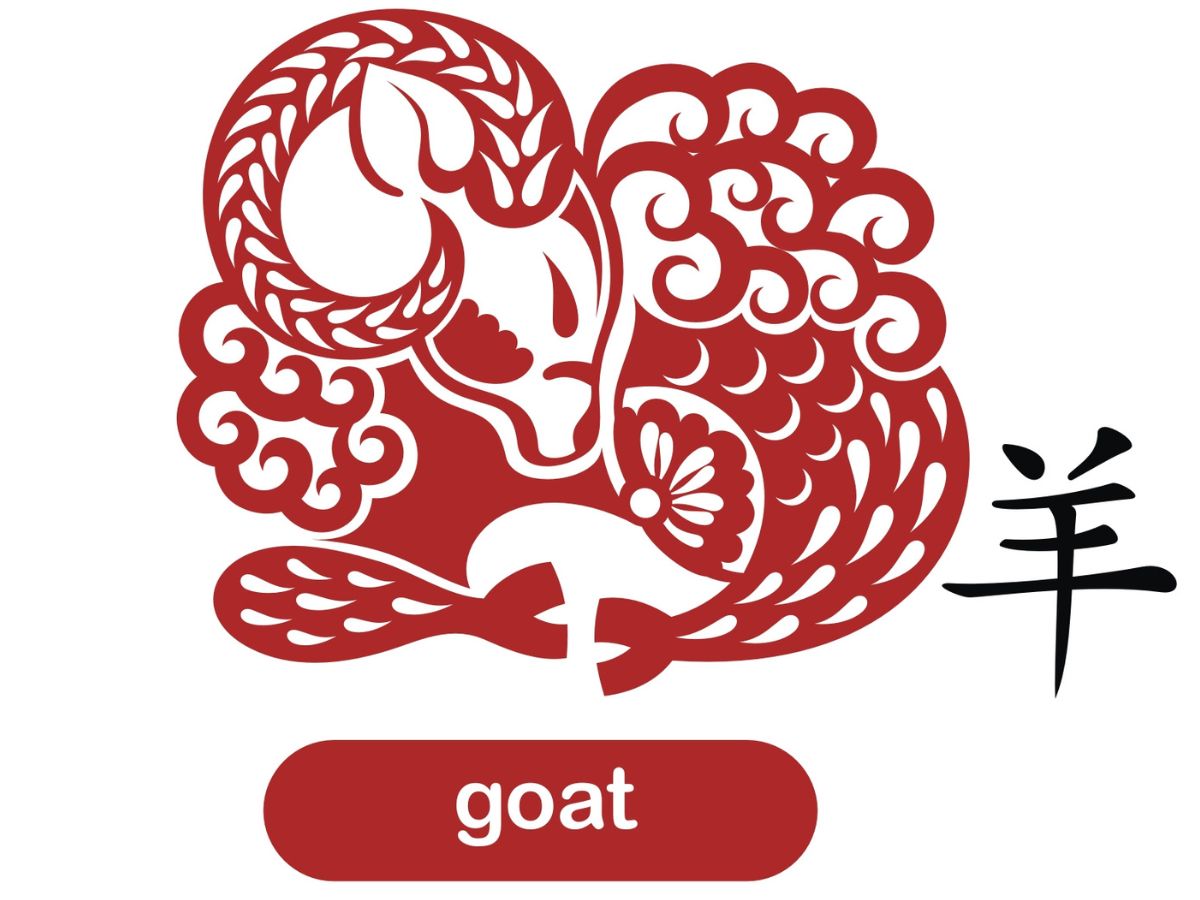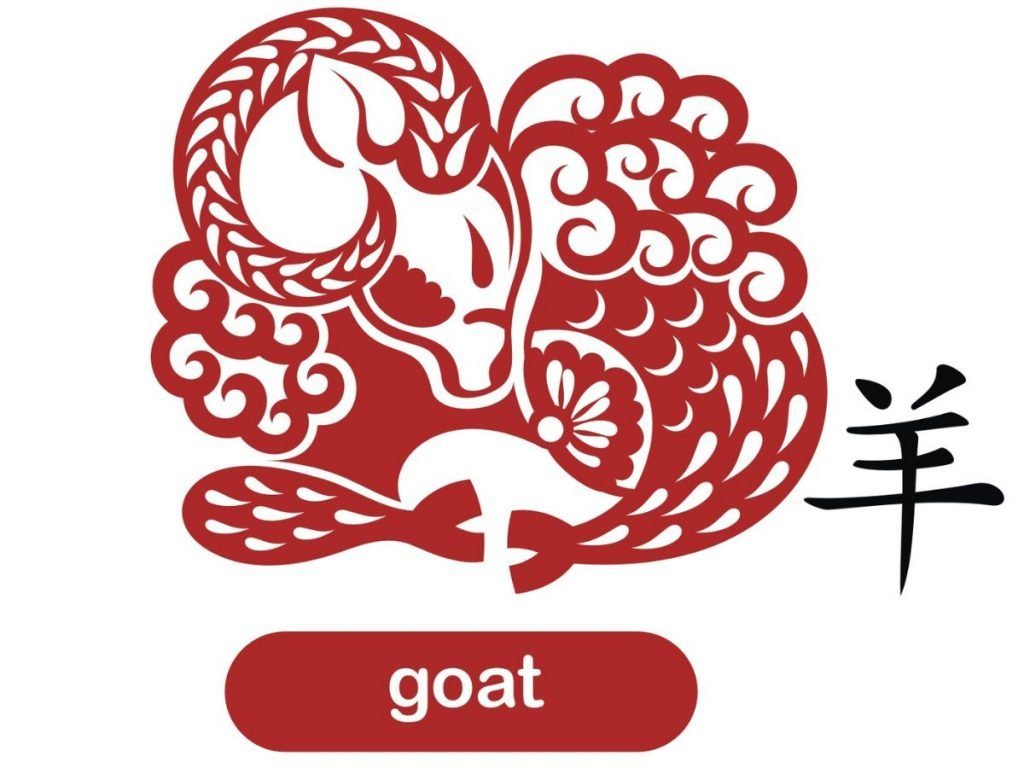 Goats are extremely gentle and sweet-natured people who are borderline introverts. They are highlighted by their thoughtful nature and their attention to details. Although they are presented with a great number of struggles throughout their life, their strong-willed heart helps them get through them all just fine.
The generous and considerate nature of the goats is based on a strong belief system in god. They are very particular and stringent about their expenses and at times, it could turn into severe frugalism. The shyness, dependence on others, vulnerability for praise, and false appreciation are the major shortcomings of the otherwise great and sweet goats.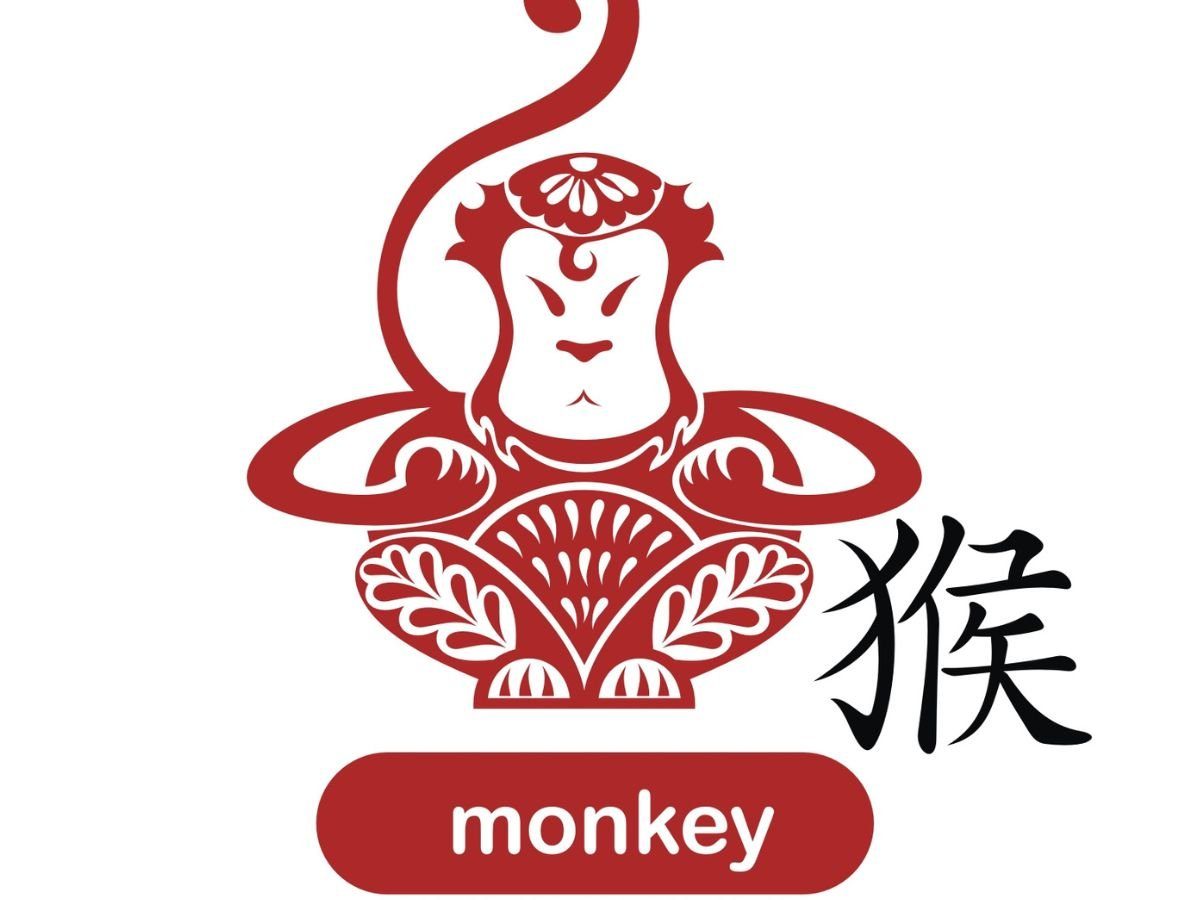 Monkey people are extremely lively, charming, and active. They are clever with a crooked mind at times. They are extremely competitive and rarely take the opinion or criticism of others sportively. They are quite impatient in nature. Being very lively, they are often termed as the heart of the group. They possess great social and communication skills, which make them even more recognized in social groups.
They have an innate empathetic tone to their attitude and they are very eager to help others or do any kind of favors for them. They possess great talents and are very good at exhibiting their skills for social acceptance. They are always very keen to experiment with things and take up adventurous opportunities. With amazing memory, excellent social skills, a competitive mindset, etc., they can easily excel in entrepreneurship, business, and investments.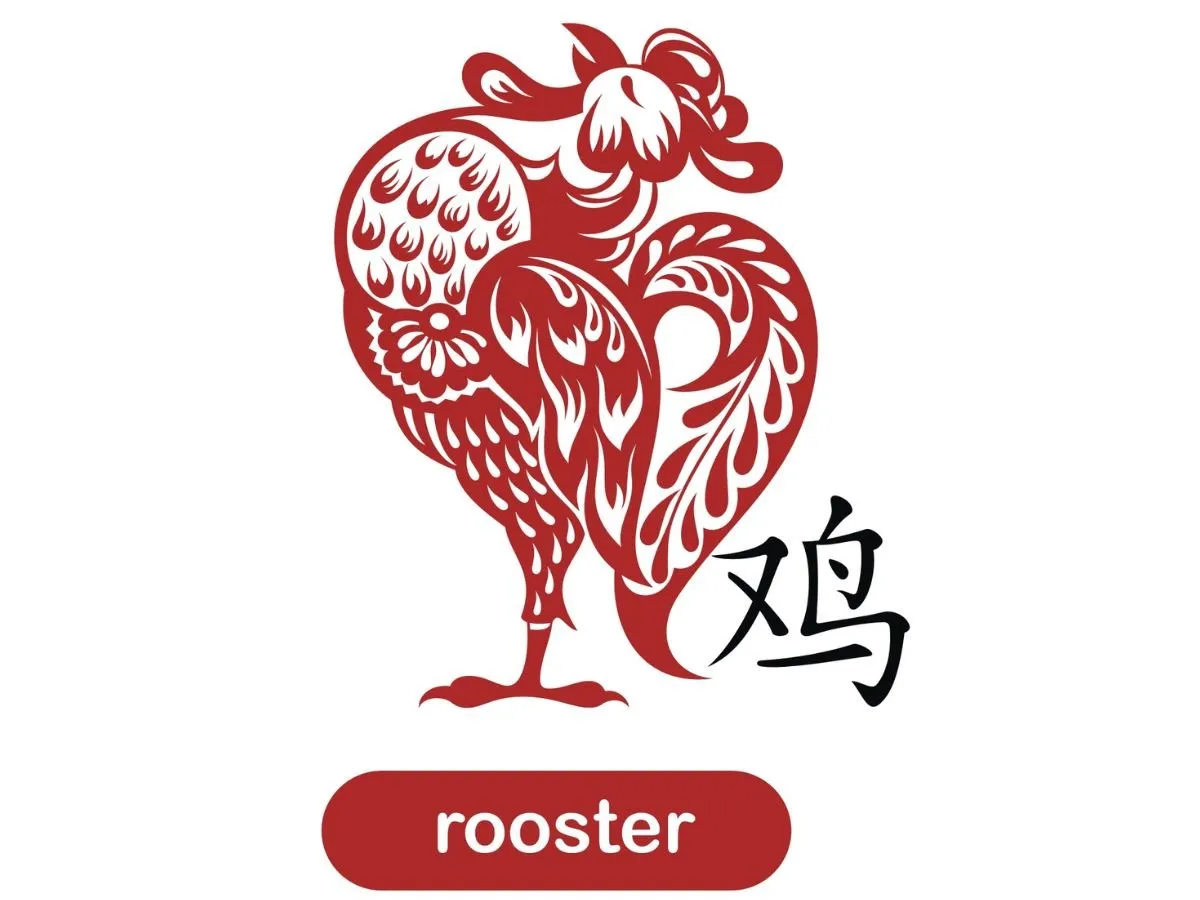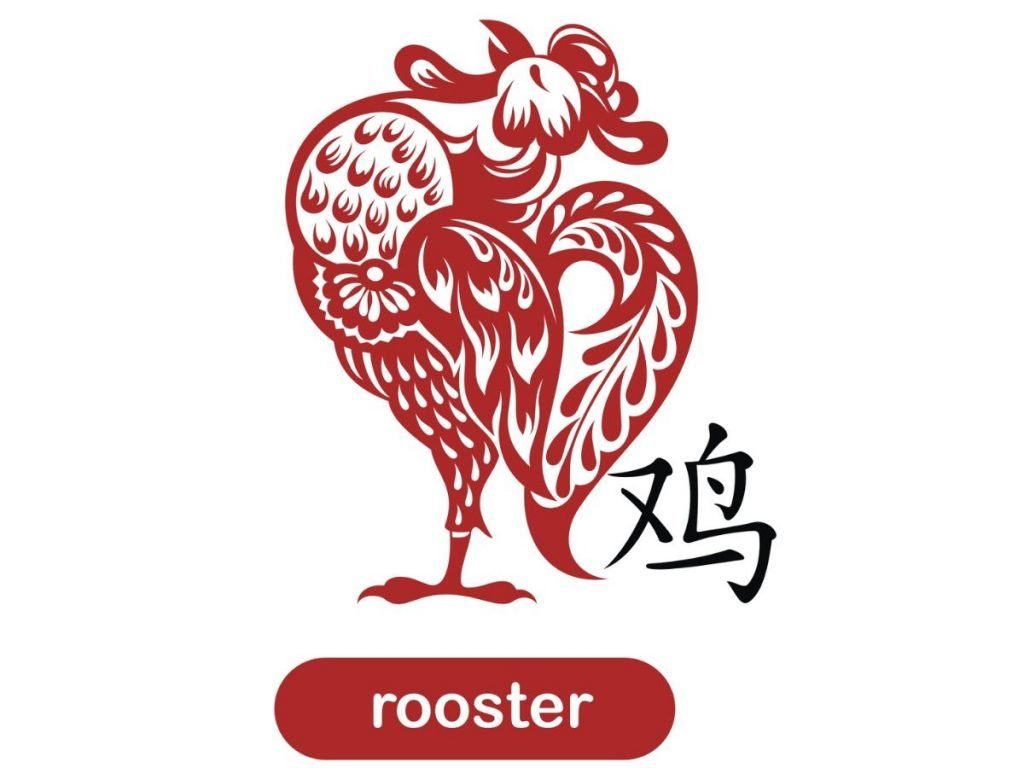 Roosters are known to be clever and ambitious. They are extremely honest and speak their mind whenever asked to do so. They are very smart and try to pursue their goals the most smartly and practically possible. Although they are quite straightforward, they are at times, mistaken for having an arrogant personality.
Even though the roosters are blessed with great love lives, they might not be able to continue in a single relationship for so long. They are more likely to skip through multiple relationships in hope of finding true feelings. Unlike their personal life, they show great stability in their professional life.
Being intelligent and righteous, dogs are the most loyal sign present in the Chinese zodiac system. They are driven by a great sense of justice and moral judgment. They are known to be highly courageous, daring, and chivalric. They possess great social skills and the trust and reliability maintained by them make them very lovable and admirable generally.
They are respected in all social circles for the uncompromising loyalty that they maintain towards their friends and family. They are considered natural leaders too. They are excellent team players which act as great assets in their professional life.
Being loyal and kind-hearted, the relationships that they maintain also reflect the same qualities. But the love life of the dogs may be shadowed by suspicion, dishonesty, etc. and thus, it is advisable to have open conversations between the spouses in solving the matters.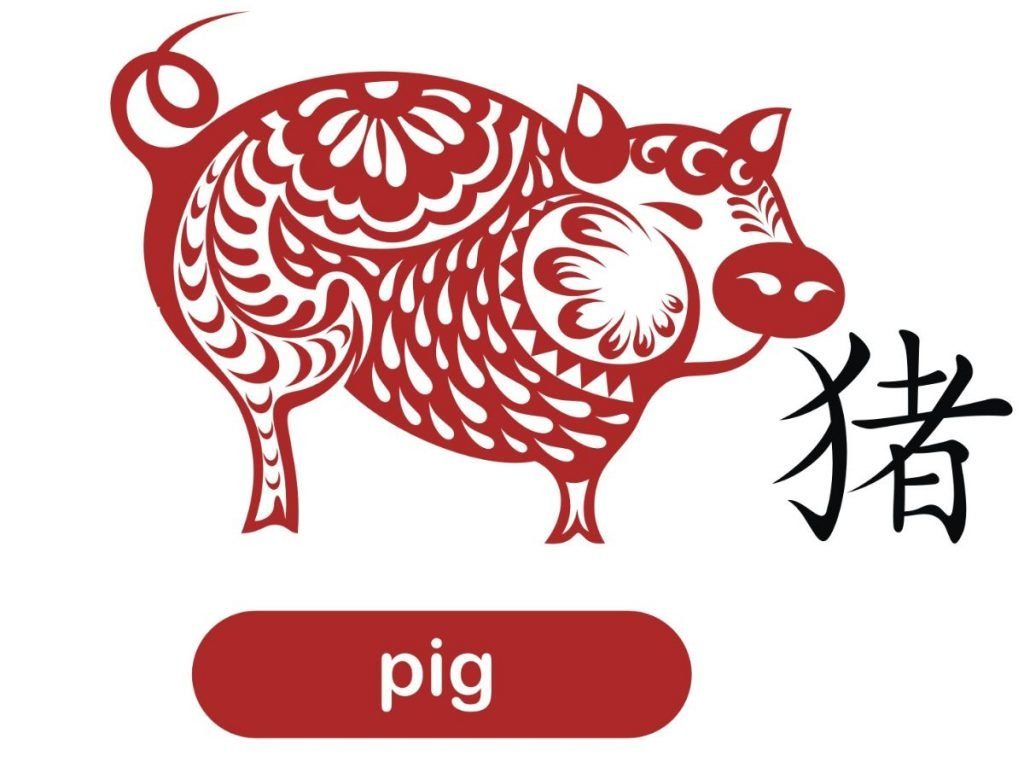 Pigs are the twelfth zodiac sign according to Chinese legends. They are generally considered as people who are blessed with good fortune throughout their lives. They are also blessed with a great sense of justice, which makes them natural peace-makers on the occasion of a dispute or fight.
They are calm and compassionate people, who are very down-to-earth and forgiving. They are also very positive in outlook and also exhibit great loyalty towards their friends and family.
One of the very few shortcomings exhibited by the pigs is their innate love of material goods. They identify happiness in owning material goods and are not very shy to spend a considerable amount of money on them too.
The love life of the pigs is generally smooth and fine. But an absence of communication or honesty could easily cause struggles and sufferings among the spouses. They also do well with their kids and will be recognized as great parents too, as they innately have a sweetness and gentleness towards children and others.
Auspicious things about the Chinese zodiacs
Every Chinese zodiac is assigned certain auspicious things like a number, color, direction, etc. If the person is born in a particular zodiac sign and follows the auspicious things assigned to that particular zodiac sign, it is sure to bring them luck and good fortune.
| | | | | |
| --- | --- | --- | --- | --- |
| SIGN | LUCKY COLOUR | LUCKY NUMBERS | LUCKY DIRECTIONS | LUCKY FLOWERS |
| RAT | Blue, Green, Gold | 2, 3 | North East, South East | Bell Orchids, Lilies, African Violets |
| OX | Blue, Purple, Red | 1, 9 | South East, South, North | Tulips, peach Blossoms, Evergreens |
| TIGER | Orange, Blue, White, Grey | 1, 4, 3 | East, South, South East | Rich, Noble Chrysanthemum |
| RABBIT | Red, Blue, Pink, Purple | 3,4,9 | East, South, South East | Jade Hairpin, Reticulated grass, Rabbit flower |
| DRAGON | Gold, Silver, White, Grey | 1, 7, 6 | West, North, North West | Picking sparrow grass, Dragon spit pearls |
| SNAKE | Red, Yellow, Black | 1, 2, 6, 8, 9 | North East, South West, South | Cacti, Orchid |
| HORSE | Brown, Purple, Yellow | 8, 2, 6 | North East, North West, South West | Seaweed, Jasmine, Cigu Flower |
| GOAT | Green, Purple, Red | 3, 9, 4 | East, South, South East | Primrose, Carnation, Alice |
| MONKEY | White, Blue, Gold | 1, 8, 7 | North, West, North West | Green Onion, Chrysanthemum |
| ROOSTER | Gold, Brown, Yellow | 7, 5, 8 | West, South West | Hydrangea, Sword Orchid, Cockscomb Flower |
| DOG | Green, Purple, Red | 3, 4, 9 | East, South, South East | Wenxin Orchid, Rose, Whelan |
| PIG | Yellow, Brown, Grey | 2, 5, 8 | South West, North East | Nepenthes, Hydrangea, Sun Chrysanthemum |
Inauspicious things about the Chinese zodiacs
It is advised by zodiac experts that the individuals born on various zodiac signs should be careful enough to avoid the inauspicious thing mentioned to them as it could only bring about bad fortune and bad luck their way.
| | | | |
| --- | --- | --- | --- |
| SIGN | UNLUCKY COLOURS | UNLUCKY NUMBERS | UNLUCKY DIRECTIONS |
| RAT  | Brown, Yellow | 5, 9 | South, South East |
| OX  | Blue | 5, 6 | South West |
| TIGER  | Brown | 6, 7, 8 | South West |
| RABBIT  | Brown, Yellow, White | 1, 7, 8 | North, West, south West |
| DRAGON  | Green, Blue | 3, 8 | North West |
| SNAKE  | Brown, White, Gold | 1, 6, 7 | North East, North West |
| HORSE  | White, Blue | 1, 5, 6 | North, North West |
| GOAT  | Black, Blue | 4, 9 | South West |
| MONKEY  | Pink, Red | 2, 7 | South, South East |
| ROOSTER  | Red | 1, 3, 9 | East |
| DOG  | Blue, Gold, White | 1, 6, 7 | South East |
| PIG  | Red, Green, Blue | 1, 7 | South East |
Compatibility of zodiac signs
The Chinese zodiac system suggests certain zodiac signs for marriage and courtship for each of the twelve zodiac signs. It is preferable for them to court and marries with compatible ones to have good fortune, luck, prosperity, and happiness. A union with the non-compatible ones would essentially bring about struggles, sorrow, and difficulties in life.
| | | |
| --- | --- | --- |
| SIGN | COMPATIBLE SIGNS | NON-COMPATIBLE SIGNS |
| RAT  | DRAGON, MONKEY, COW | HORSE, GOAT, ROOSTER, RABBIT |
| OX  | RAT, SNAKE, ROOSTER | DRAGON, DOG, GOAT |
| TIGER  | HORSE, DOG | SNAKE, PIG, MONKEY |
| RABBIT  | GOAT, PIG, DOG | RAT, HORSE, DRAGON, ROOSTER |
| DRAGON  | OX, ROOSTER | TIGER, MONKEY, PIG |
| SNAKE  | OX, ROOSTER | TIGER, MONKEY, PIG |
| HORSE  | TIGER, GOAT, DOG | RAT, OX, RABBIT, ROOSTER |
| GOAT  | RABBIT, HORSE, PIG, MONKEY | DRAGON, OX, DOG |
| MONKEY  | RAT, DRAGON | TIGER, SNAKE |
| ROOSTER  | OX, DRAGON, SNAKE | RAT, HORSE, RABBIT |
| DOG  | TIGER, RABBIT | OX, DRAGON, GOAT, ROOSTER |
| PIG  | GOAT, RABBIT | SNAKE, MONKEY, TIGER |
---
Rate This Article