Cumin Seeds Taste Reviews and Cooking Guides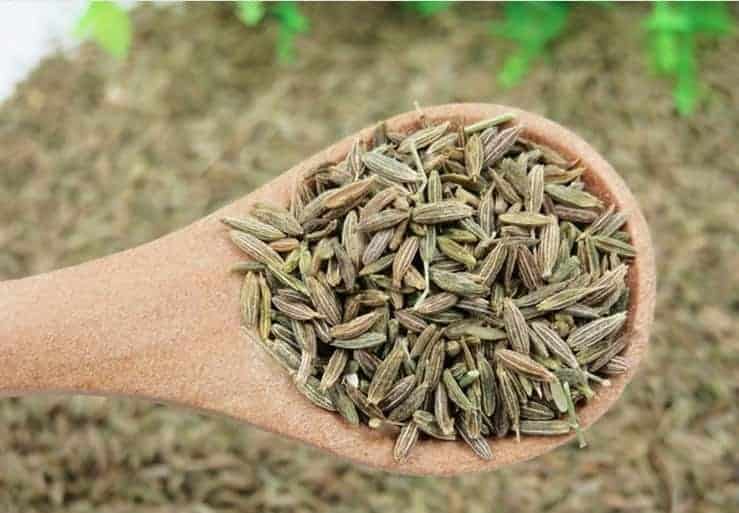 Cumin Seeds in Cooking
Most of us would accept that cumin seeds are unsung heroes in the world of spices. Of course, some might argue that they do not take a center stage in Chinese recipes. However, they can provide a mouth-watering supporting role without any doubt whatsoever. These seeds are known to have originated in the Mediterranean and they are used for perking up everything right from Indian rice recipes to Persian Stews and not to mention Mexican soups and beans and even many other beverages including Salted Lassi.
Why we love cumin?
In addition to giving the flavoring required for dishes, without any doubt, cumin seeds bring some health benefits as well. For instance, they are known for their great digestive properties.
Moreover, they are rich in manganese and iron and many other essential minerals that play a major role in many functions in the human body like brain function, calcium absorption, and blood clotting. They are known for anti-carcinogenic properties and diuretic effects.
Most people love cumin because it is mentioned both in the Old and the New Testament of the Bible.
What does cumin taste like?
Cumin has a distinct flavor and you will experience a slightly spicy, nutty and earthy taste in these seeds. Somewhat bitter traces and the penetrating aroma makes cumin an interesting chewing spice for many people. As we stated that there will be a spicy flavor, it does not means that you will get the spiciness as in chilies and black pepper. But, there will be little intensity to it.
When you put a handful of cumin seeds in your mouth, you will find that it has a bittersweet, sharp and hot taste. Many people have stated this in their cumin taste review. You should know that there are three types of cumin seeds available. They vary in flavor, shading and oil content based on which one you select and use. The three choices are Middle Eastern, Indian and Iranian cumin seeds and you will get a different flavor with each one.
When you use this small quantity, it will enhance the flavor of your dish and it can actually bring a sweet flavor to your dish. Even, it can add a small hint of heat and this is the reason why it is part of the Chinese Cuisine.
How to use Cumin in Chinese Foods?
Cumin is one of the favorite spices in Chinese cuisine. When you take the case of cumin recipes in China, you will find dishes with lots of cumin used therein. One specific dish called Xi'an lamb kebab will be amazing and once you taste it, you will fall in love with this Chinese cuisine for sure. In Chinese dishes, cumin is generally used in poultry and meat for marinating. Even, you can use it as a rub for beef, lamb, BBQ and other types of meat. Even, it can be used for stir-fried dishes for seasoning. Cumin roast chicken is a popular dish in China as well.
Primarily, cumin is used in cooking in Chinese cuisines basically in Xinjiang and Mongolia. In about every northern city in China, you will find Uighurs from Xinjiang, who run street stalls and restaurants. One constant dish is Yang Rou Chuar, where thin pieces of mutton are marinated with cumin and dried chilies. They are grilled and skewered. Yet another most-known cumin dish in China is a large cut of lamb, where roasted cumin seeds are used for seasoning.
Here are some of the best cumin seed Chinese recipes:
Tips for Chinese Food
When you use cumin seeds in any Chinese dishes, you will have a couple of critical choices. They are how to heat them for extracting oil from them and what is the right time to add it to the Chinese dishes. The thing to remember here is that how you initially cook the spice identifies how well it will add flavor to the final dish.
Roast Over High Heat to Prevent Overcooking
To keep the flavor more attached to the seeds, just toast them over medium-high heat until fragrant. Once this is done, remove them to a bowl or plate. This should be done to make sure that the cumin can be stopped from further cooking.
As these seeds are small, they can burn easily. So, you should be careful when cooking. If the seeds are burnt, it is better to start again. If the cumin seeds are burnt, it will ruin your dish.
If you wish to get the taste of cumin seeds to present in the entire dish, you should bloom the seeds in hot oil. This should be done until the seed starts to crackle and pop before you add other ingredients to the oil.
Add at the Start or End of cooking
You can add cumin at the start of cooking. It will form a spicy backdrop and will add an earthy flavor to your dish. But this method will make the cumin seeds to cook for long. It means that cooking will kill the subtleties of cumin. On the other hand, when you toss these seeds at the end of cooking, it will work more like a herbal garnishing.
If you intend to make cumin to get better flavor your Chinese dish, you can just start the dish with some cumin seed and do this at the end as well.
Roast with Vegetables
You can try toasted seeds to roasted vegetables or potatoes with some coarse salt. Moreover, you can sprinkle some oil that is infused with cumin seeds into a container of carrot soup as against olive oil along with a spoon of yogurt.
Cumin seed can add a great flavor to your vegetable dishes. The taste that cumin seeds will add to vegetables will remain your taste buds for long.
Where to Get Cumin Seeds?
It is convenient to get cumin seed from any markets and store. Here are the best cumin seeds based on reviews and prices.
in stock
as of September 14, 2023 6:04 pm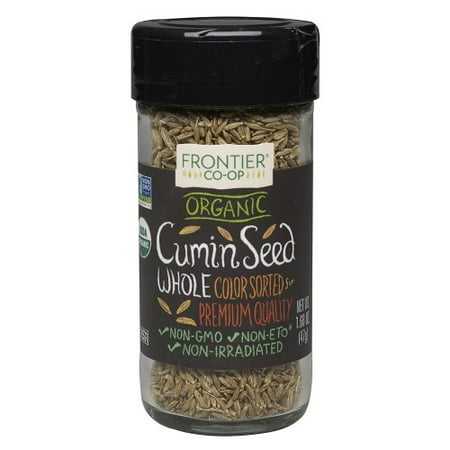 Is cumin healthy?
Of course, cumin can bring the following health benefits:
Help with drug dependence
Prevent food-borne illnesses
Contribute to fat reduction and weight loss
Help with improving blood cholesterol
Help with reducing blood sugar levels in some individuals
Contains beneficial plant compounds
Rich in iron and it will help with promoting digestion
Conclusion
Cumin tastes good in any cuisine when it is added in the right manner. If not added right, it can add a bitter taste and medicine-like flavor to your dish. Do use it with confidence to get the utmost health benefits.
---
---
Rate This Article