Top 10 Best Chicken Bouillon Powder Reviews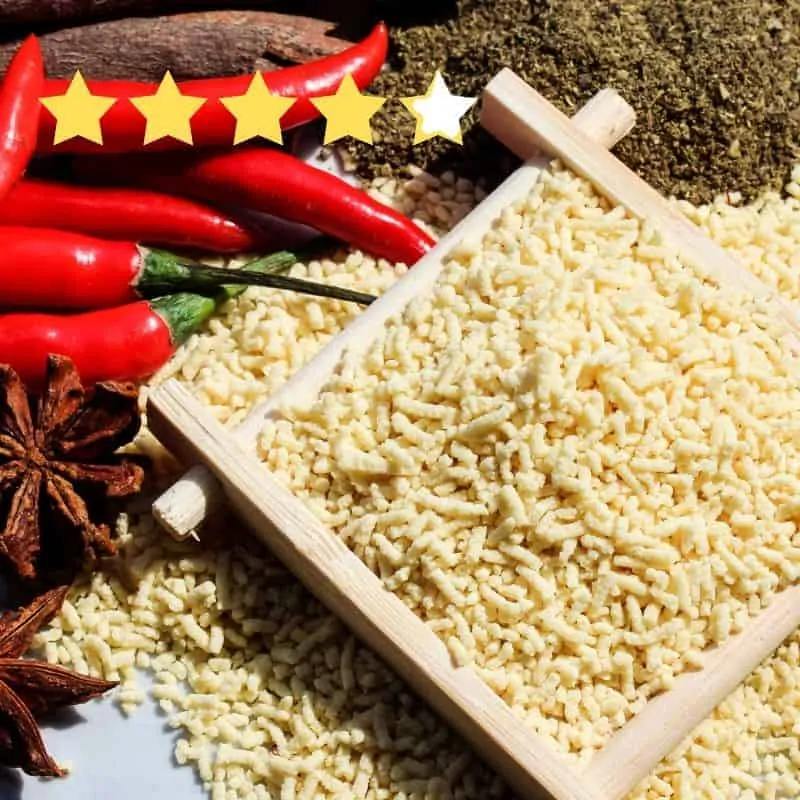 Chicken bouillon powder is widely used in Asian cuisine. You can refer to chicken bouillon powder recipes. Want to make a tasty soup, stew or flavor your rice with the exotic aroma of chicken. We can infuse this excellent flavor by using chicken broth powder. Add this powder into the boiling water, and your chicken broth is ready.
The chicken broth powder in some cases is also known as Chicken Bouillon. The chicken bouillon is available in cube form, typically made from dehydrated chicken stock, MSG, Salts, and seasonings. It is also available in powdered form or granular form or liquid form.
MSG is of particular concern as too much of it is not suitable for health. Let us review ten products of the chicken bouillon or chicken powder or chicken base.
#1 Minor's Chicken Base
Minor's is a popular Nestle product. Minor's is known for its unique taste. It has no added MSG and no Trans-fat. The product is in a plastic container with a lid. Great taste without the need to worry about fat. We can all rank this product as the number one in the market.
#2 Orrington Farms Chicken Broth Base & Seasoning
Orrington Farms use ingredients which are farm fresh. The broth base is neatly packed in a plastic container with a lid. With no MSG being added, this product truly lives up to its name. The product is also gluten-free. We can rank this product as number two.
#3 Lee Kum Kee Chicken Bouillon
Lee Kum Kee is a Hong Kong-based food company catering to more than a hundred countries worldwide. They are providing a generous 2.2lbs of chicken bouillon or chicken powder. The instructions are in Chinese, Spanish and English. For making chicken broth add two tablespoons or 10g of the bouillon powder to two cups of boiling water.
It contains MSG, and the product boasts about being made from USA chicken. Although the product is made in Hong Kong, why would they get chickens from the USA? Probably for marketing purpose. The product is packed in a tin container. That gives an excellent look. We can rank this product as number three.
#4 Wyler's Instant Chicken Bouillon Powder
Wyler's is a food brand by Heinz. The Wyler's instant chicken bouillon powder packed in a jar with a lid. It promotes that the broth granules quickly dissolve in hot water. And it is a product of the USA.

The Wyler's Chicken Bouillon Powder has MSG. Before they used to produce it in granular form but now, it is in powder form. We can rank this product as number four.

#5 Maggi Chicken Base
Maggi is a trendy brand. Maggi is an established brand worldwide. They have a vast product base. One of the most popular products is the chicken base or bouillon. It is packed in a 1 lb container. You can make soups, sauces, rubs, and marinades. Just add one tablespoon of this delicious base to a quarter cup of boiling water, and you are all set to make your marinade.
It contains no MSG, preservatives or artificial flavors. It also has 0g trans-fat and 0g saturated fat which makes it ideal for the weight watchers. Its packing is not so suitable if you want to reuse it again. We can rank this product as number five.
#6 Hormel Herb-Ox Chicken Bouillon
Hormel food corporation is a famous American-based food products company. The chicken bouillon comes in 4g packets of fifty packets. The total product weighs 7.05 Oz or 200g. It is sodium free but contains MSG. We can rank this product as number six.
#7 LonoLife Chicken Bone Broth Powder
LonoLife makes its products with real ingredients. Just add one scoop of 8Oz of broth powder to 8Oz of hot water and the broth will be ready. The container is plastic and with a lid. It is rich in protein and contains a lot of fiber. We can rank this product as number seven.
#8 Knorr Chicken Flavor Bouillon
Knorr is a famous German food brand. The product is in granulated form and is chicken flavored. It comes in a bottle with a cap.
It contains MSG. The chicken bouillon contains chicken, onion, parsley, and other spices. The product's weight is 35.3 ounces. We can rate this product as eight.
#9 Vogue Cuisine Vegetarian Chicken Base
Vogue is a famous brand which underlines fantastic taste. Its product is gluten-free and low in sodium which makes it a unique product. Just add one tablespoon of the base to one cup of boiling water. It is a unique vegetarian chicken base where it is certified to be vegan.
The seasoning can be used on chicken and may be mixed with chicken stock to make a delicious soup. It contains no chicken bouillon but tastes similar to chicken. It is suitable for vegetarians. We can rate this product as number nine
#10 Goya Sazonador Complete Seasoning
Goya is an American food based company having its reach to customers in Spain, Puerto Rico, Caribbean, Mexican, Cuban and worldwide. It is a well-known brand. The product comes in a plastic bottle with a lid. The product weighs 11 ounces or 312 grams (approx.).
It is termed as a complete seasoning and contains none chicken bouillon powder. We can rate this product as number ten.
---
Conclusion
We need to consider a few factors while buying the chicken broth base or chicken bouillon — the taste near to the actual chicken stock. Most of the customers complain that the stock is salty. Almost all the products contain sodium in one form or the other. Thus, it might be salty. But we can always adjust the salt levels by adding more water and diluting it a little.
Another thing to consider is gluten; many people are sensitive to gluten. A gluten-free chicken broth would be a good option for them. Last, no fat. You can choose the product according to your needs, whether you would buy a big container or small packets.
Disclosure: We may get an affiliate commission when you purchase products via links on our site. Although we may receive compensation, we only offer our 100% honest reviews, experience, and comments. Learn more.
---
Rate This Article