Equip Your Kitchen And Make Amazing Food And Drinks
Preparing food has so many different meanings and is a very important part of our lives. Some find cooking to be their own personal way to vent out. For some, it is their biggest passion and adventure. For some, it is the way to express their hidden hedonism. And finally, for some, it is their occupation. No matter what cooking is for you, you will need some equipment to make delicious meals, so you must keep your kitchen well-equipped. We have prepared a list of things you should equip your kitchen with to make amazing food and drinks.
Ice Maker
This will be your Holy Grail when high temperatures kick in. Ice makers make ice that is ideal for cold drinks, cocktails, and coffee. You will get a chance to elevate your drinking joy to the next level just by adding a couple of ice cubes. Let's be honest, we all like chewing on fresh ice in our drinks, but sometimes this ice can be way too harsh and hard, so it can basically damage your teeth. But if you use a nugget ice maker, you will get the soft and chewy, yet refreshing ice that will make the taste of your drink better and perfectly refreshing. Another way to use these ice cubes is to make soft slushies. You can simply add your favorite juice to the blender and a couple of ice cubes, as this will help you make a perfect slushie and enjoy your daily refreshment. 
Pots and Pans
There is no kitchen without a couple of high-quality pots and pans. It is essential to have the ones that will help you cook good food without burning and sticking to the surface. In addition, you can go for the ones that do not contain any kind of unnatural material. Stone-covered pots and pans will help you get the best-prepared food because of their property to heat the whole cooking surface and evenly distribute heat. Basically, you will need two bigger soup pots, a wok-type pan, a stock pot, and non-stick saucepans. When buying your pots and pans, you should follow quality criteria. Usually, the heavier the pot, the better. It is our recommendation to go for the pots and pans with metal plates on the bottom. These plates will help you distribute heat evenly and will keep the heat locked in for a while.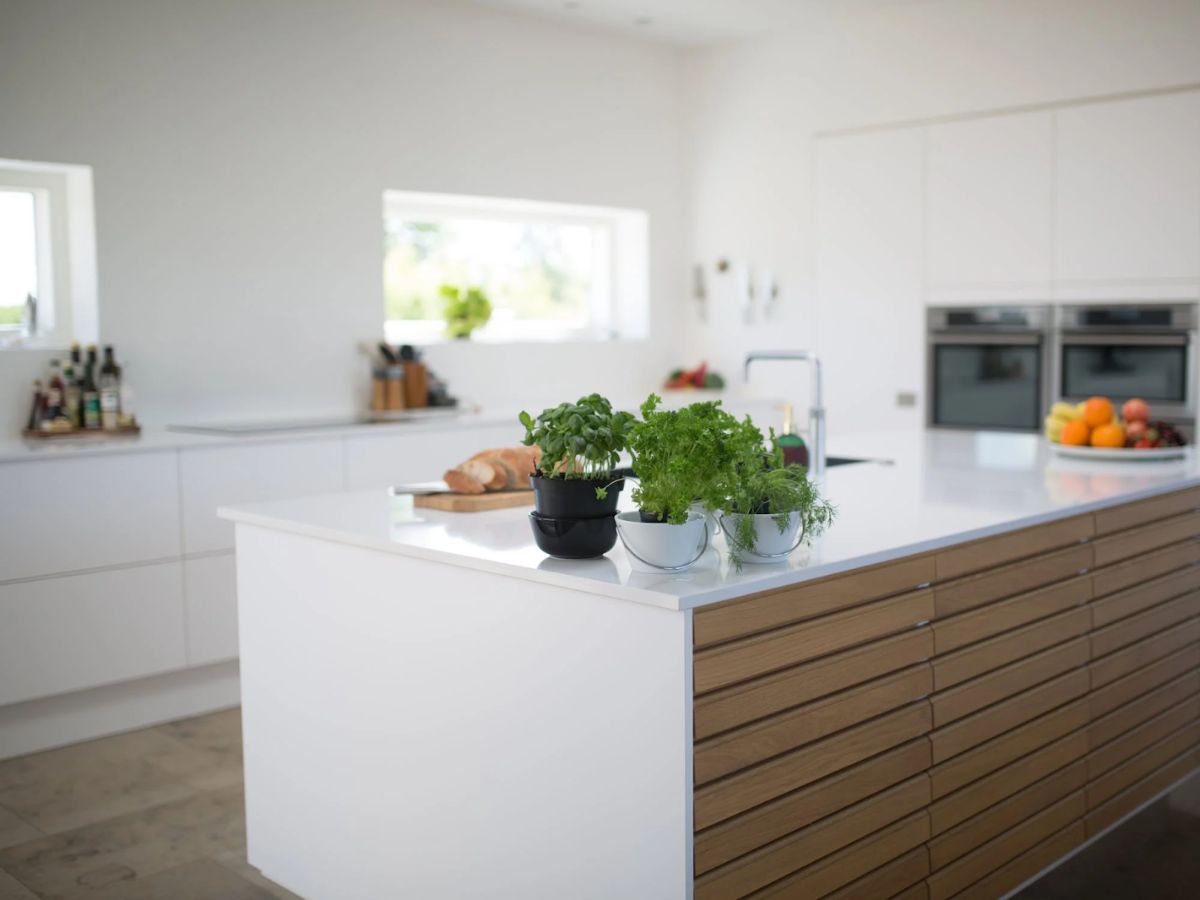 Invest in Kitchen Appliances
No kitchen should be left without food processors, blenders, toaster ovens, rice cookers, air fryers, and toasters. All of these appliances will make your cooking so much easier and will help you prepare next-level meals. Have you ever tried crispy-air-fried chicken tenders? We promise, it is a game changer and still made with no oil at all. This is why having fully functional kitchen appliances will significantly improve your cooking. When buying these appliances, you need to take care that blenders and food processors have strong and powerful motors. You can try and find older, vintage models since these were made with nice, powerful 1800-watt motors. Besides, another way to assess the power of appliance motors is by their heaviness; the heavier the appliance, the more powerful the motor.
Give a Thought to Baking Pans
Baking is one of the most common processes you get to do in your kitchen, and you should get the equipment that can support this operation. You will need at least a couple of thin baking sheets with walls around the edges. The flat baking sheets are perfect for baking cookies but will prevent you from baking anything that could potentially be juicy. To be honest, rectangular baking dishes are much more useful than round ones. Round baking dishes can be super decorative and useful when baking cakes. You should not bother with sticky or non-sticky since you will most commonly use tin foil for baking. These foils are really convenient given the fact that they prevent them from sticking to the surface and make cleaning a much easier job. On the other hand, you need to remember that the oily side of the foil is the non-stick side. 
Equipping your kitchen is quite a task, and you should carefully plan it out if you want to have a fully functional kitchen without having to deal with a lack of money. The truth is that you do not have to buy all of the stuff at once, but instead you should start off with the essentials and make sure that you have all the elements for initial cooking. All the other appliances, pots, and pans can be bought later on. 
---
Rate This Article