Essential Cookingware You Should Get to Prepare Delicious Chinese Dishes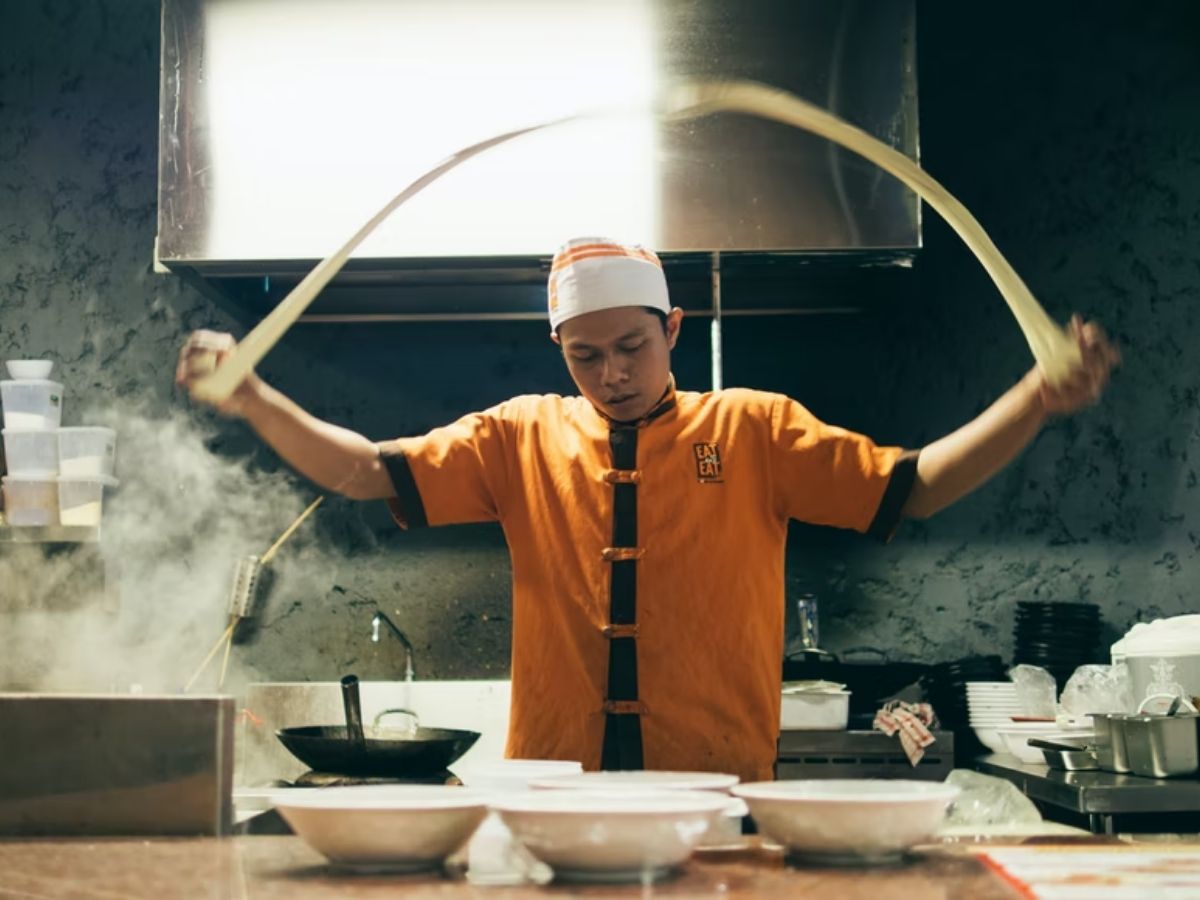 Are you interested in learning how to cook Chinese food at home? If so, then you will need to get some essential cooking tools and supplies. In this blog post, we will discuss the must-have items that you need to make delicious Chinese dishes. With the right tools, you can easily prepare your favorite meals in no time.
Knives
A good knife is a must-have in any kitchen. When it comes to Chinese cuisine, a sharp knife is especially important for slicing meat and vegetables. There are many different types of knives available on the market, so be sure to choose one that is comfortable for you to use.  When shopping for knives, you can check this site out for some great options. Choose a knife that feels comfortable in your hand. The weight and size of the knife should feel natural when you hold it. The blade should be sharp and easy to sharpen. Look for a blade with a high Rockwell hardness rating. The handle should be made from a durable material that will not slip in your hand when wet.
Wok
A wok is a must-have for any Chinese cuisine lover. This deep, round-bottomed cooking vessel is perfect for stir-frying, making sauces, and steaming. Look for a wok that is made of sturdy materials like carbon steel or cast iron and has a long handle to keep your hands safe from the heat. To prepare your wok for its first use, season it with oil and heat it over high heat until it begins to smoke. Then, add your ingredients and cook away. To season your wok each time you use it, simply prepare the same way as you did when you first used it. This will help to create a non-stick surface and prevent food from sticking. Be sure to clean your wok thoroughly after each use with hot water and a brush—never use soap, which can damage the seasoning.
Stir-fry Spatula
A stir-fry spatula is a utensil that is specifically designed for use in a wok. It has a long and thin blade that allows you to easily move food around while it is cooking. A good stir-fry spatula will also have a comfortable handle that will help prevent your hands from getting burned. You can use it to stir-fry vegetables, chicken, beef, or pork. It is also great for making scrambled eggs and omelets. You can find a stir-fry spatula at most kitchen stores or online. Prices vary, but you can expect to pay around $15-$20 for a good quality one.
Wooden Spoon
A wooden spoon is a must-have in your kitchen to stir and mix your ingredients. It is also great for tasting your food as you cook to make sure it's just the way you like it. You can find wooden spoons at most stores, or online, and they are usually very affordable.  A wooden spoon is a versatile cooking tool that can be used for stirring and sautéing. It's also great for deglazing pans. Make sure to get a wooden spoon that's heat-resistant so you can use it for high-temperature cooking methods like stir-frying.
Measuring Cups and Spoons
Measuring cups and spoons are essential in any kitchen. They come in different sizes and shapes, so it is important to find the ones that work best for you. When cooking Chinese food, make sure to use a measuring cup to measure out the right amount of rice or sauce. Spoons can be used to stir and taste the food as it cooks.
Liquid measuring cups usually come in a set of two or four cups, with different measurements on each cup. The most common measurements are tablespoons, teaspoons, and milliliters. Dry measuring cups are used to measure dry ingredients like flour or sugar. They usually come in a set of four or six cups, with different measurements on each cup. The most common measurements are tablespoons, teaspoons, and grams. Measuring spoons usually come in a set of five or six spoons, with different measurements on each spoon. The most common measurements are teaspoons, tablespoons, and milliliters.
Rice Cooker
Using a rice cooker is a great way to make perfect rice every time. There are different types of rice cookers, so be sure to get one that fits your needs. Some cookers have multiple functions, such as cooking rice and steaming vegetables at the same time. Others have specific functions for brown or sushi rice. Be sure to read the instructions carefully before using your rice cooker for the first time.
Place the desired amount of water in the cooker and add the rice. Close the lid and set the timer according to the type of rice you are cooking. When the timer goes off, the cooker will automatically switch to "warm" mode. If you are using a stovetop Rice Cooker, add the desired amount of water to a pot and bring it to a boil. Add the rice and stir occasionally. Cover the pot and reduce the heat to low. Simmer for 12 minutes, or until all of the water is absorbed. Turn off the heat and let the pot sit for another five minutes.
So there you have it, some essential cookware that will help you prepare delicious Chinese dishes. Be sure to stock up on these items so you can start cooking up your favorite recipes.
---
Rate This Article