The Complete Dining Experience: Crafting and Serving a Multi-Course Delight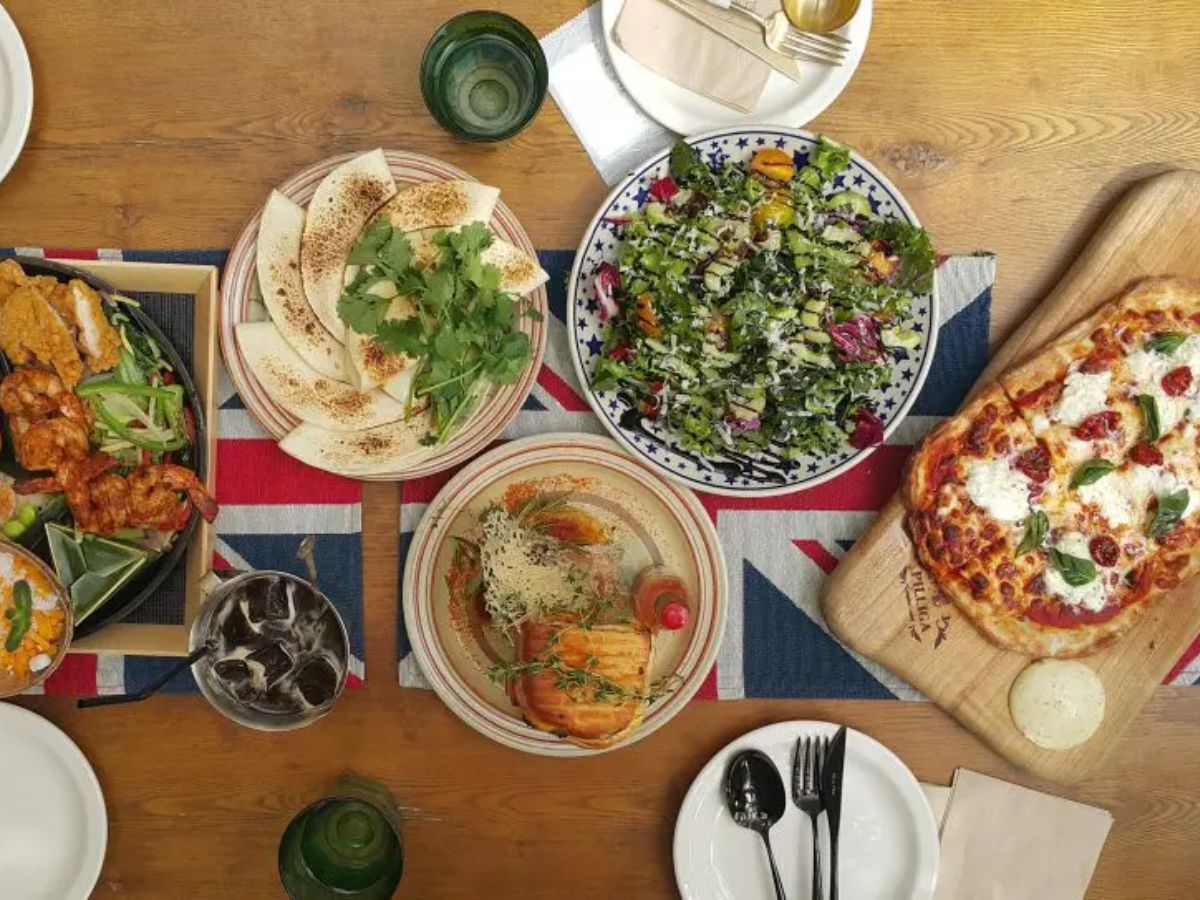 Imagine crafting the perfect dining experience — from selecting a delectable menu with seasonal ingredients to setting the ambiance just right in anticipation of guests reveling in the culinary delights.
This seamless integration of various elements isn't an accident, but the result of careful planning and well-honed skills.
In this article, we will guide you through the process of crafting and serving a multi-course delight that will leave your guests in awe.
From selecting the perfect menu to mastering culinary techniques, pairing food and wine, and setting the ambiance, we will show you how to create an unforgettable experience.
So, put on your chef's hat and get ready to impress with grace and style.
Selecting the Perfect Menu
When selecting the perfect menu, it's important to consider a variety of factors. First, you want to make sure that your menu caters to everyone's dietary needs. This includes accommodating vegetarians, vegans, those who are gluten-free, and anyone with specific requirements.
Next, it's essential to take advantage of seasonal ingredients. By using ingredients that are in season, you can ensure that your dishes are fresh and flavorful. This also allows you to showcase the best flavors of that time of year.
Lastly, the overall theme of your menu sets the tone for the dining experience. Whether it's a romantic dinner, a casual brunch, or a formal event, the theme should tie everything together. It creates a cohesive and memorable experience for your guests.
Mastering Culinary Techniques
By mastering culinary techniques, you can elevate your dishes to new levels of flavor and presentation. Understanding the foundations of cooking is crucial in creating delicious and visually appealing meals.
One fundamental technique is proper knife skills, which allow you to slice, dice, and chop ingredients with precision. This ensures even cooking and enhances the overall texture of your dish.
Another essential skill is mastering different cooking methods, such as sautéing, braising, and roasting. Each method brings out unique flavors and textures in ingredients.
Additionally, learning how to balance flavors through seasoning and using herbs and spices can transform a dish from ordinary to extraordinary.
Pairing Food and Wine
Pairing food and wine can enhance the flavors and enjoyment of your meal. It's not just about picking any wine to go with any dish; it's about finding the perfect match that complements and elevates the flavors of both.
When choosing a wine, consider the intensity and characteristics of the food. For example, a bold red wine pairs well with a rich steak, while a crisp white wine complements seafood or light salads.
Don't be afraid to experiment and try different combinations to find what works best for you. Remember, the goal is to balance the flavors, so that the wine doesn't overpower or clash with the food.
With some knowledge and experimentation, you can create a dining experience that will leave your taste buds delighted.
Setting the Ambiance
To create a welcoming atmosphere, dim the lights and play soft music in the background. This simple act can transform your dining experience into something truly special.
The soft lighting will create a sense of intimacy and relaxation, allowing you to fully enjoy the flavors and aromas of your meal. The gentle music will provide a soothing backdrop, enhancing the overall ambiance of your dining space.
It's important to choose music that complements the mood you're trying to create. Soft instrumental melodies or gentle jazz tunes are great options. Avoid anything too loud or distracting, as it can take away from the enjoyment of the food and conversation.
Creating Elegant Table Settings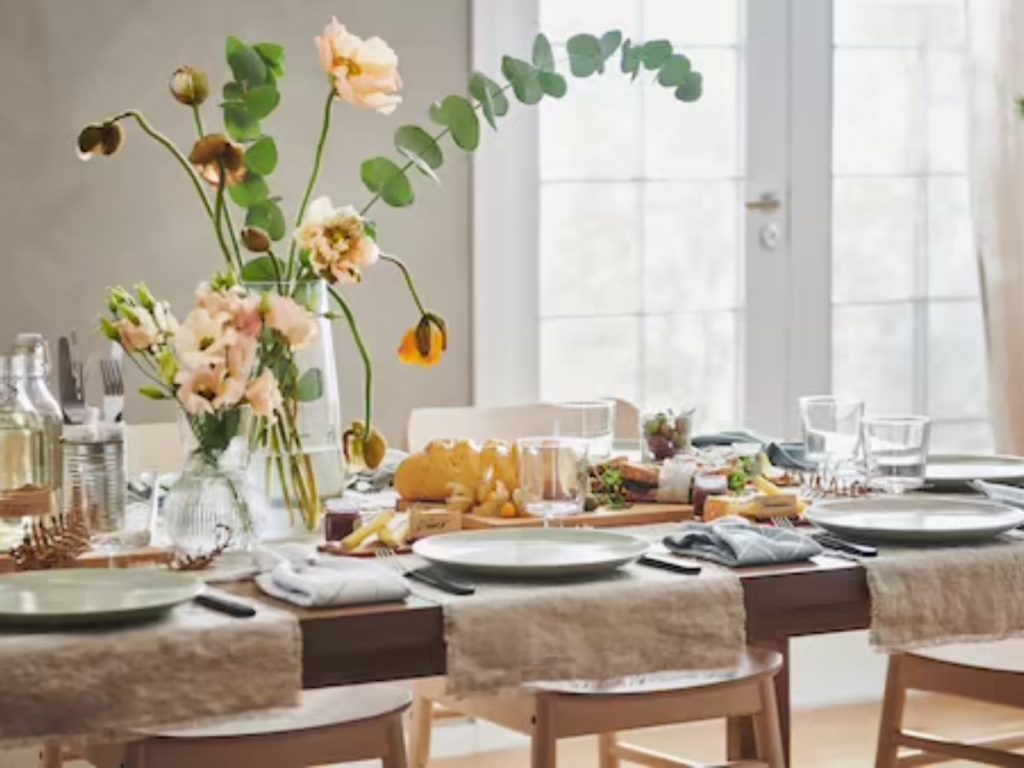 When setting an elegant table, remember to use fine china, polished silverware, and crisp linen napkins to create a sophisticated and luxurious dining experience. Your table should be a reflection of the care and attention you put into each aspect of your meal.
Start by selecting your finest china, with delicate patterns or elegant solid colors that complement your overall theme. You can also add eye-catching, handcrafted pieces like a large soup tureen for a personal touch.
Polished silverware adds a touch of elegance and class to your table, so make sure each piece gleams.
And don't forget about the crisp linen napkins, which not only add a touch of refinement but also serve a practical purpose.
Serving With Grace and Style
Now that you have mastered the art of creating elegant table settings, it's time to move on to the next step in the complete dining experience: serving with grace and style.
As the host or hostess, it is important to make your guests feel welcomed and cared for throughout the meal. Serve each course with a smile and a gentle touch, ensuring that everyone is attended to.
Be knowledgeable about the dishes you are serving, offering descriptions and answering any questions your guests may have. Remember to pace the meal appropriately, allowing for conversation and enjoyment of each course.
And most importantly, be attentive to your guests' needs, refilling drinks and clearing plates discreetly.
Delighting Guests With Desserts
As you serve your guests with grace and style, don't forget to bring out the delightful desserts to complete their dining experience. Desserts are the perfect way to end a meal on a sweet note and leave your guests feeling satisfied and impressed.
From classic favorites like chocolate cake and apple pie to more adventurous options like crème brûlée and tiramisu, there are endless possibilities to choose from.
Consider the preferences of your guests and the overall theme of the meal when selecting the perfect dessert.
Presentation is key, so take the time to plate the desserts beautifully and add a touch of elegance with a dusting of powdered sugar or a drizzle of chocolate sauce.
Wrapping Up
Creating the complete dining experience is indeed a labor of love, blending art and science, culinary prowess, etiquette, and attention to detail.
Whether you're an aspiring chef or merely a culinary enthusiast, knowing the nuances of hosting a well-crafted multi-course meal can be most rewarding. All these efforts culminate in the delight of your guests as they experience the amalgamation of flavors, textures, and the cozy ambiance.
Ultimately, the satisfaction derived from a fantastic dining experience is two-fold — it not only leaves your guests delighted but also gives you the joy of having successfully orchestrated a memorable event that will echo in the minds of your guests for years to come.
---
Rate This Article