Homemade Smokers to Add Smoked Flavor to Meat or Fish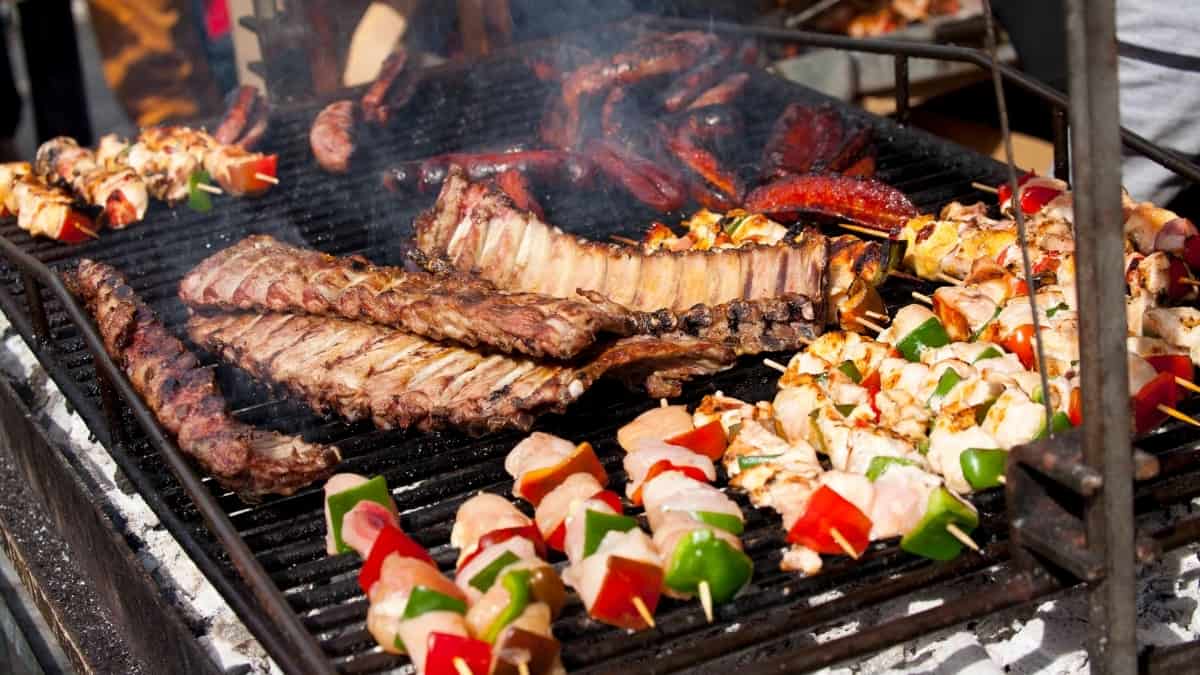 There are a huge number of barbecue lovers all over the world for which has emerged an equally huge number of recipes to provide. Out of which smoked meat reigns the menu list, highly demanded by the meat lovers of all times. Traditionally smoked meat is popular in all cuisines. Owing to its growing popularity among the people, the demand for best smokers for fish has paved its way through some DIY ideas of preparing handmade smokers at home.
Smokers add a special flavor to your meat by enhancing its taste. Whether it be salmon, beef, chicken, or fish, the first preference falls for smokey one. It is fun to have parties with family. The menu shall always remain the same which is only possible with the presence of smokers. There is good news for smoked meat lovers that they can make smokers at home.
There is no need for incurring any amount for purchasing one. You can still make the best smokers for fish following the tips stated in this article. However, building your own smokers double satisfaction by providing reliability and cutting down the need for expenditure.
Before you step further planning homemade smokers you need to figure out the type of smoker you need based on the recipes.
Charcoal smokers- Ideal for salmon recipes
Trash Can smokers- Ideal for grilled meat
Large cooking space- ideal for all kind of smoked meat
Wood pallets: Ideal for soft meat i.e fish and chicken
Concrete blocks smokers: Ideal for heavy grills
Make Your DIY Meat Smokers
No wonder, commercial smokers are way too expensive to procure. Why to incur expenses when you can make your own meat smokers using the following DIY techniques and enjoy your barbecue party with your family and friends.
1. Smokers From Clay Pot
You can easily make your meat smokers by using the existing tools from your home. Clay pot can effectively serve you in preparing meat smokers as it serves an excellent smoke exerting material. However, smokers made out of these materials can serve you a limited recipe of smoked meat mainly of chicken or fish. These smokers are great for small fish barbecues and serve you excellent smoked meat in the first few uses.
2. Smokers From Flower Pot
Another easy DIY for meat smokers is obtained from flower pots. Yes, it is as easy as it sounds. You can simply imply your medium-sized flower pots along with some scrounged bits and pieces of coal and wood and there you are! You have no idea that by turning down your flower pot can deliver you a great taste of smoked meat within a few hours.
3. Smokers From Trash Can
Trash can serve you an excellent meat smoker. You can use a metal trash can as tin is an excellent absorber of heat and electricity. All you need is a trash can within which you need to submerge the hot plate, grating, wooden chip box, and temperature gauge. With these materials, you are all set to use your handmade meat smoker.
Apart from these, there are a number of meat smokers available in the online stores each with drastic features best in delivering the best quality of smoked meat at your fingertips. Below is the list of the few technically sound meat smokers:
The salient features of this meat smoker would enable you to buy this device even more. It provides a large grilling area with durable cooking grates that offer to grill various foods at a time. A big bonus is that you can obtain both hot smoke and cold smoke meat on this versatile smoker.
This smoker provides an indispensable grilling experience like never before. It is a time saving and effortless grilling machine serving you with large cooking space. Moreover, it contains a large water pan serving smoked meat and grills.
that helps in holding the temperature of 250 degrees for almost 12 hours thereby making it ideal for
3. Char-Broil: Best for Large Groups (Electric Smokers)
It is great for seasoned smoking as it yields a light-weight frame featuring a 1500-watt heating element. All you need to do is power it and add your food and then leave it to get seasoned for a few minutes.
This easy to use and extremely safe meat smoker comes in durable, heavy-duty racks with adjustable cooking grates. It is specifically designed for big output of food suitable for big parties. It is completely safe to use for first time users as it yields an electric-proof outer coating. Owing to its large size, it is ideal for cooking big-sized chunks at a time.
5. Masterbuilt MB– Best for Salmon (Propane Smokers)
Here comes the smoker featuring effective temperature control sensors that are ideal for delivering lavish salmon recipes at fingertips. This burner does not require babysitting owing to the temperature control features. Moreover, it is safe to use due to the presence of a safety valve shut off burner which keeps a regular check on its temperature and provides even heat distribution.
Bottom Line
These smokers are user friendly and save time. They are ideal for big parties and deliver food to a number of people at a time. There has always been a huge demand for smoked meats as it enhances the smell and flavor of the food thus making it appetizing. Whether you use handmade meat smokers or commercial ones you will more probably get the same result in taste and form, bearing the only difference in cost and effort.
This article may probably have met the need of choosing the right meat smoker, especially for beginners. So go ahead and wrench out the great chef from yourself and give your family and dear ones the delicious treat of smoked meat.
---
Rate This Article