How to Choose the Best Washing Machine – Checklist and Guide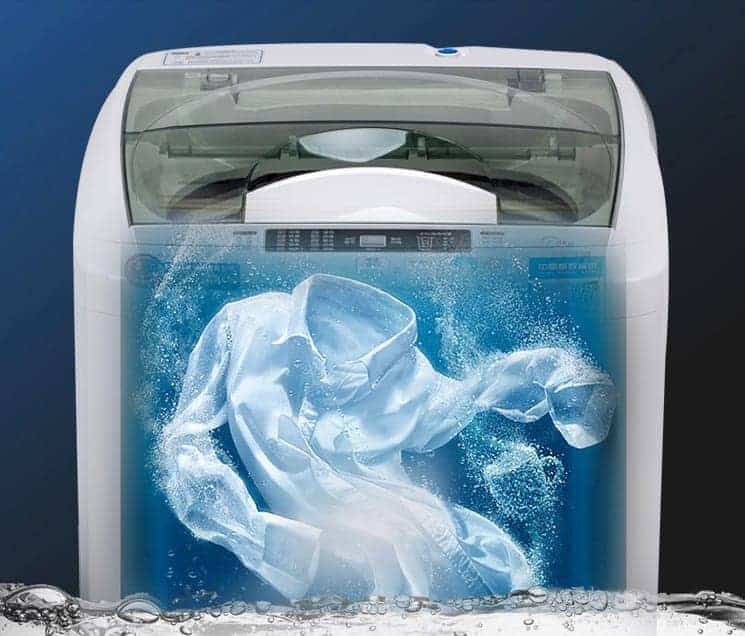 Top Best Washing Machine Based on Reviews and Price
Last updated on October 8, 2021 3:23 pm
How to Choose a Good Washing Machine?
A washing machine if properly managed can last for a lifetime. But it's important you assess all its features to decide which one fits your needs before parting ways with your money. The best washing machine isn't one that swipes your fabric perfectly clean but one with the right wash load for your family and can fit into your space without hiking your utility bill.
10 Factors to Consider Before Buying a Washing Machine
If you must go for a washing machine, here are 10 factors to help you choose the right one for you and your family.
1. Define Your Needs
When it comes to choosing a washing machine, most homeowners fail to consider their needs when making their choices. They go all out to get a washing machine simply because of a commercial on TV or because a friend recommends it.
Because a promoter says a device is good doesn't mean it's going to suit everyone. Before parting ways with your money, try to assess your needs and draw up a conclusion based on your personal assessment.
First, you might want to consider the size of your laundry when choosing a washing machine. Do you wear complete outfits? That equals 1kg or do you like to go casual? Knowing this will give you an insight into the amount of laundry that needs to be done weekly.
If you live alone, you might want to go for a small washing machine that fits into your space, but if you leave in a big household, medium to large will be ideal. Lastly, you will want to consider where the washing machine will live before even thinking of buying one. Do you prefer to install it in your bathroom or kitchen? Your choice will be determined by the amount of space in these areas.
2. Know the Different Types of Washing Machine Available
There are several types of Washing machines in the market, and they all serve different purposes.
The entry-level washing machine, which is the cheapest option, generally comes with a single tub for washing clothes. After washing, users have to manually take their clothes out, squeeze the water before drying on a clothesline. It's possible to dry your clothes with an entry-level machine, but the absence of the spin to squeeze out the water makes it takes longer than expected.
The semi-automatic washing machine, on the other hand, comes with two tubs – one for drying and the other for washing. While the machine is still in operation, you can add more clothes, but you will have to move the washed ones to the dryer. This machine type requires less space and is a good option for those on a budget. It's the best fit for homeowners and consumes less energy. It can be powered by a small-sized refrigerator to outline its efficiency further.
Automatic washing machines, as you would expect, doesn't come cheap. Surprisingly, they come with a single tub like the entry-level machine except that the same tub is used for washing and drying at the same time. Here, no manual effort is required to move clothes around, but a continuous flow of water is required. They don't come cheap but are convenient and easy to move around.
3. Presence of Dryers
If you go for an entry-level washing machine, you should forget about dryers. Everything is done manually to justify its price tag. Even though the automatic washing machine does a decent job of squeezing out water. The presence of dryers distributes hot air making it easier for moisture to evaporate, making it possible to wear immediately.
As earlier mentioned, washing machines that come with this feature are quite expensive, but there are few downsides to drying with a dryer. The clothes get easily damaged, but the convenience that comes with using it ensures this loophole is ignored.
4. Internal Capacity
As earlier mentioned, the selection of the Washing machine is determined by your needs and the size of your laundry. Going further, it also hinges on the frequency of usage, outfit combination and budget constraints.
For instance, if you're a banker or lawyer, your outfit during workdays will contain the following – Shirt, underwear, trouser, tie, handkerchief, socks, and jacket. The total weight going over 1kg in your washing machine. You can use this number to determine the amount of laundry you will do weekly.
If your household uses one machine, it's important to consider the needs of every member, especially if you have kids as this will increase the daily usage. Hence, if you're to buy a washing machine, go for one with a wash load of 3 – 5kg if you live alone and 4 – 10kg if you have a family.
5. Maintenance
Frequent maintenance is needed to prevent the build-up of dirt, limescale, and detergents that could cause clogging, which results in a build-up of odor. If you must know, all washing machines should be left open after use for aeration, which goes a long way to prevent odor. Your machine door should, therefore, come with a spring that allows the door to open ajar without any intervention.
Secondly, ensure the detergent spray is removable to make it easier to clean when carrying out your monthly maintenance. Some machines might come with filters, but this could be inconvenient as you have to clean every six months.
All washing machine comes with a warranty provided you buy from a trusted brand. Hence if you discover any leaks on the door seal during the warranty period, call out the manufacturer and get a replacement if possible, as washing machine leaks are hard to manage.
6. Access Your Space
Going for a big washing machine accounts for an extra 3 inches to the usual 27 inches. Always measure the space you intend to install the machine and keep at least 6 inches behind for water hookups and extra one inch between the washer and dryer ( only if your machine comes with a dryer)
Also, measure the doors to the room you intend to install the machine. Check the dimensions to ensure your chosen machine will effortlessly pass through. Trying to force things will result in scratch or dents, which might cause leaks.
7. Noise
If you value a quiet and serene environment, the last thing you want to do is spend heavily on a machine that generates a lot of noise when in use. If you value your peace, you will go for one that has a good score from the noise test.
You can also get feedback from real buyers by reading reviews about the product on the manufacturer's page. Even if a machine has an impressive noise score, never forget to look up for the vibration score as well.
8. Lab Testing
There's a misconception that washing clothes with a washing machine damage them quickly. However, CR lab testing is used to analyze fabric stains to determine the before and after effect. A lighter stain indicates the washing capability of the machine.
Apart from the stain test, the lab testing also evaluates how hard or gentle a machine is on fabric. A machine that's tough on fabrics easily damages them. The testing also analyses the energy and water consumed when in operation as well as the energy needed to dry out moisture.
Washers that perform well but generate a lot of vibration to the ground aren't good washers. This is why a machine needs to score above average in all tests if they're to be passed fit for home use.
9. Water Source
Some machine requires more water than another. The same applies to energy. If you leave in a place where water supply isn't constant, you might want to go for a washer that consumes less water. Automatic washing machines consume more water and energy than all other options in the market, but they also deliver the best performance.
Entry-level washers do a nice job of utilizing both water and energy impressively. Lastly, ensure you consider the spin speed before buying a washer. Machines with high spin speed squeeze out water faster, making it easier for the moisture to evaporate quickly.
10. Tub Material
Most washers tub are constructed with either stainless steel, plastic or porcelain-enamel. All materials offer varying degrees of durability. Porcelain-enamel is the choice of most manufacturers, while stainless steel is more durable. The choice of a tub falls to the manufacturer, but if you're to consider noise and vibration, a porcelain-enamel tub should be the right fit for you.
Summary
If you're going to get a new washing machine, you must go for one that meets your needs. In this respect, you must take the need of not just you but other members of your family into consideration.
If you have small kids, your usage will be more frequent. However, if you prefer to wash bit-by-bit, you may be able to manage a small-sized machine in contrast to those who wash once a week.
In terms of water and energy consumption, we've found the entry-level machines to be much more efficient. They consume less water but comes with limited features.
Hence if you're on a budget, we recommend you go for a semi-automatic washer since it has a moderate price tag. However, if you have enough money to spare, an automatic washer with a dryer will be the best option.
---
Rate This Article