How to Make a Latte Without an Espresso Machine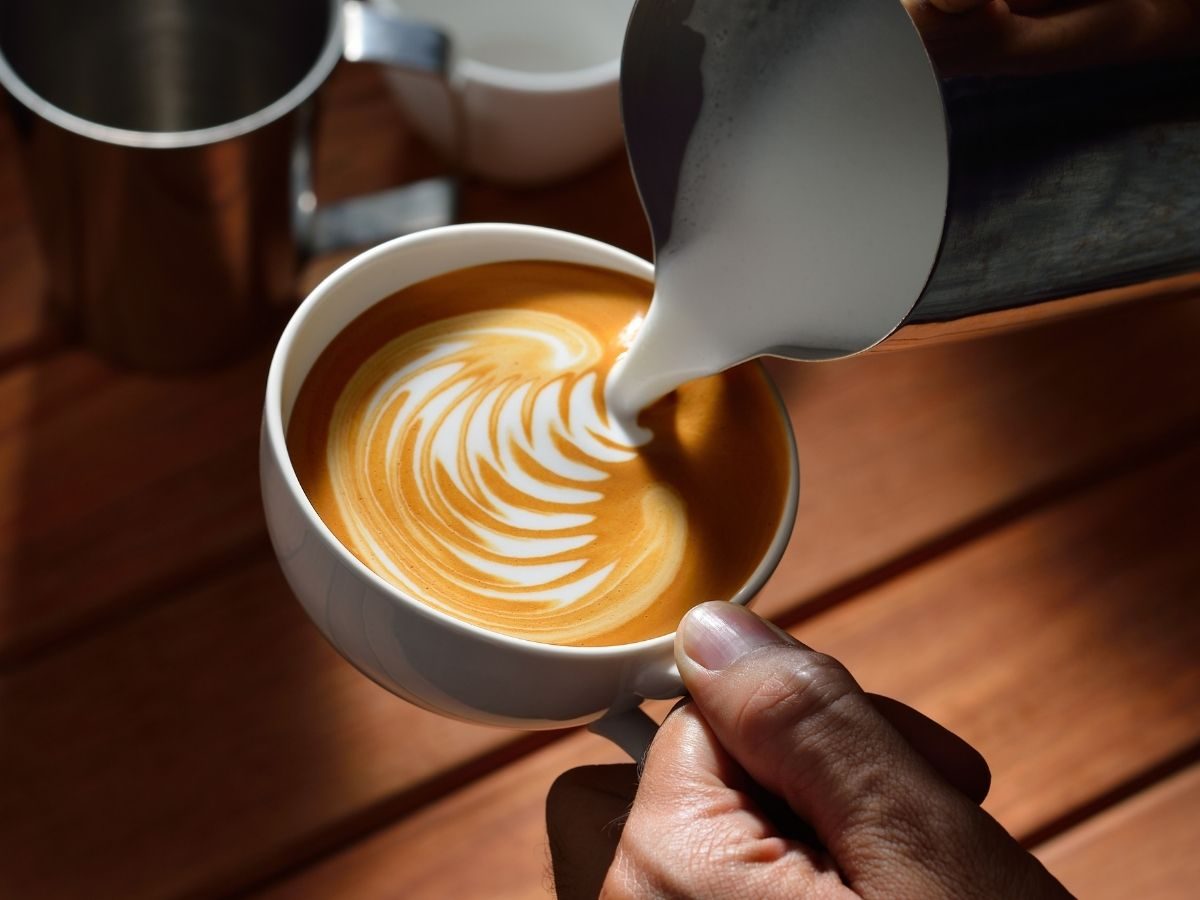 Lattes are one of the most popular coffee varieties. This beverage has earned fans around the world. It's known for being one of the sweetest types of coffee, as you can add many types of artificial sweeteners. The high milk content also helps to take the edge off the coffee. This lets you get a caffeine hit without it being overpowering. There's just one problem. They usually call for two espresso shots. This can be difficult for those who don't have an espresso machine. But, with a little more effort, you can create a delicious latte at home. Here's what you need to do.
Brewing the Coffee
The first thing you need to do is create the espresso shots. There are two parts to this process. First, you'll need to grind the beans. When you are making espresso, you'll want to get a fine grind. Ideally, it should resemble a powder. The type of beans that you use is up to you. Usually, it's best to use a dark bean. This tends to deliver the richest flavors.
The next thing you'll need to do is extract the flavor from the beans. To do this, you'll need to apply some pressure to the beans. There are a few ways that you can do this without an espresso machine. For example, you might want to use a French Press. Another option is to use a Moka pot. Both of these are easy to use and will be fairly inexpensive.
Once you have made the coffee, you'll need to pour it into your glass.
Heating the Milk
To make the latte, you'll need to steam the milk. This will allow it to foam. There are a few ways you can do this. First, you can put the milk into a saucepan. This will give you the most control.  How hot you want the milk depends on the type of milk you are using. Regular milk will need to be 65 degrees Celsius (150 degrees Fahrenheit). If you are using soy milk, you'll need to aim for 60 degrees Celsius (140 degrees Fahrenheit).
If you are looking for an easier way to warm the milk, you can put it into a mason jar. Then, stick it into the microwave for around thirty seconds.
Adding the Foam
Once you have heated the milk, it's time to make the foam. Again, there are a few ways that you can do this. First, you can use a frothing wand. In this case, all you'll need to do is put the wand into the milk and turn it on. Then, slowly lift it up and down. This will be a fairly quick process. Usually, the foam will be ready after 45 seconds.
If you want something a little more old-school, you can put the milk into a glass mason jar. Make sure that the lid is screwed on tightly. Then, shake it vigorously. You should notice that the milk will expand as it starts to foam. Once it has doubled, it's finished foaming.
Adding the Milk
Once you have prepared the milk and the froth, it's time to add it to the espresso shot. As you are pouring the milk, use your spoon to filter out the froth.
Adding the Sweetener
Finally, it's time to add in the sweeteners. When you are making a latte, there are plenty of sweetener options that you can explore. You can use sugar. Or you can add a caramel syrup for an additional flavor.
To finish, spread the froth over the top of the cup. If you want to take things to the next level, you can spread the foam into a shape. If you want, you can sprinkle some espresso powder on the top of the foam.
Conclusion
While this is the basic procedure for making a latte, you shouldn't be afraid to experiment and make it your own. For example, you can try making an iced latte. If you love this drink, you might want to invest in a machine to make it for you. To help you learn what to look for, check out this guide to versatile latte machines.  So, now you can make a delicious latte from the comfort of your home.
---
Rate This Article