Proven Tips for Perfectly Cooked Rice Every Time
Did you know that cooking the perfect pot of fluffy, delicious rice isn't as tricky as it might seem? With a few simple steps and tips, you can enjoy perfectly cooked rice every time!
Whether you prefer to prepare classic white or brown basmati rice for everyday meals or exotic wild jasmine or black forbidden rice for special occasions, this blog post will review all the essentials for preparing perfectly cooked rice that is sure to impress.
Get ready to learn about proper rinsing techniques, timing methods, and simple modifications used to best suit your individual preferences!
Start by rinsing the rice to remove any excess starch
Rice is an essential ingredient for many dishes, but to ensure that it comes out perfectly every time, it's crucial to remove any excess starch before cooking. That's why rinsing the rice is such an important step in the preparation process.
Not only does it eliminate starch that can cause clumping and uneven cooking, but it also helps to remove any impurities or debris that may have accumulated during the farming or milling process. So, next time you're making rice, be sure to take the time to rinse it thoroughly before cooking – you'll be amazed at the difference it can make in the final result!
When it comes to choosing the perfect type of rice for your meal, there are many varieties to choose from. When researching a rice company, be sure to find out the source of their crop and look for ones that have a good reputation. A great option is to purchase organic rice which is grown without the use of pesticides or chemical fertilizers. This will ensure the highest quality and flavor.
Measure out the right amount of rice and water
Cooking rice can seem like a simple task, but getting the measurements just right can make all the difference. It's important to know the proper amount of rice and water for the amount you need to cook. Too much water can result in soggy rice, while too little water can result in undercooked or burnt rice.
Measuring out the right amount of rice and water is key for achieving perfectly fluffy and delicious rice with every cook. With a little practice and attention to detail, you'll soon be a pro at cooking perfectly measured rice every time.
Bring the water to a boil and add the rice
Cooking rice can seem like a daunting task, but with a bit of practice, it becomes second nature. To cook rice perfectly, start by bringing the water to a boil before adding the rice. Keep an eye on it and stir occasionally until it starts to soften to ensure an even cook. The result? Delicious, fluffy rice that's perfect for accompanying any meal.
Whether you're cooking for a family or just for yourself, mastering the art of cooking rice is a skill worth having in your culinary arsenal. Next time you're in the kitchen, give it a go and see how easy it can be to make a simple yet satisfying dish.
Reduce the heat to low and cover with a lid
The secret to creating the perfect rice dish lies in the simmer. Once you've added your desired amount of water and rice to the pot, it's time to reduce the heat. While it may be tempting to turn up the flame to get dinner done quicker, doing so will sadly only result in unevenly cooked and burnt rice.
Instead, gently turn down the heat to low, and place a lid on top. This allows for the rice to absorb all of the surrounding water and cook evenly through. And as for when it's done, a good rule of thumb is to let it simmer until all of the water has been absorbed. Trust us, your taste buds will thank you for waiting a little bit longer.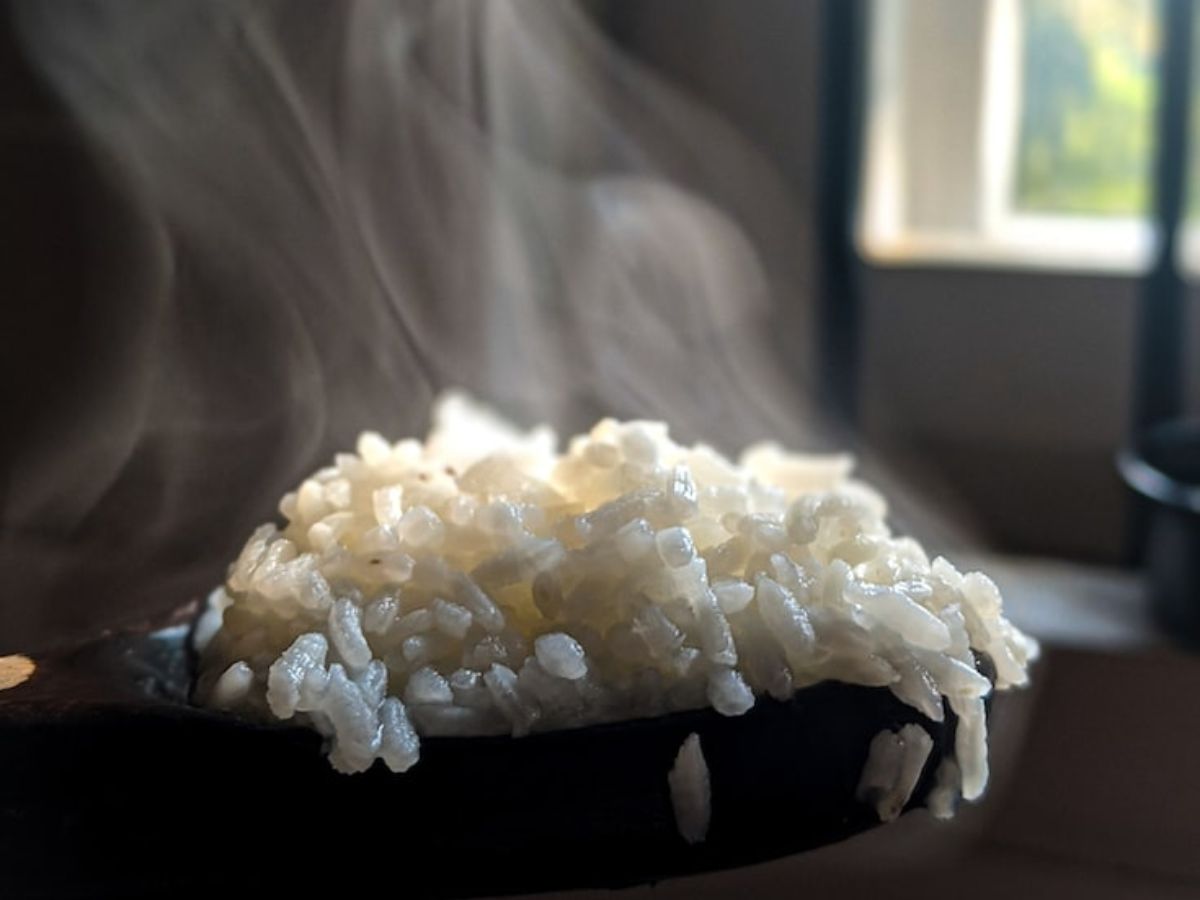 Cooking the perfect pot of rice doesn't have to be complicated. With a few simple steps and tips, you can enjoy delicious, fluffy rice every time! Start by rinsing the rice thoroughly to remove any excess starch. Next, measure out the right amount of water and rice for your desired portion size.
Bring it to a boil before adding in the grains and reduce heat to low with a lid on top so that all liquid is absorbed evenly throughout the cooking process. Finally, when all liquid has been absorbed, turn off heat and serve!
With practice, these techniques will become second nature allowing you to impress friends or family with perfectly cooked meals no matter what type of dish you are preparing – from classic white basmati or brown jasmine wild varieties – each one will come out just as flavorful as if served in an authentic restaurant kitchen!
---
Rate This Article