Quail Eggs Taste Reviews and Chinese Cooking Tips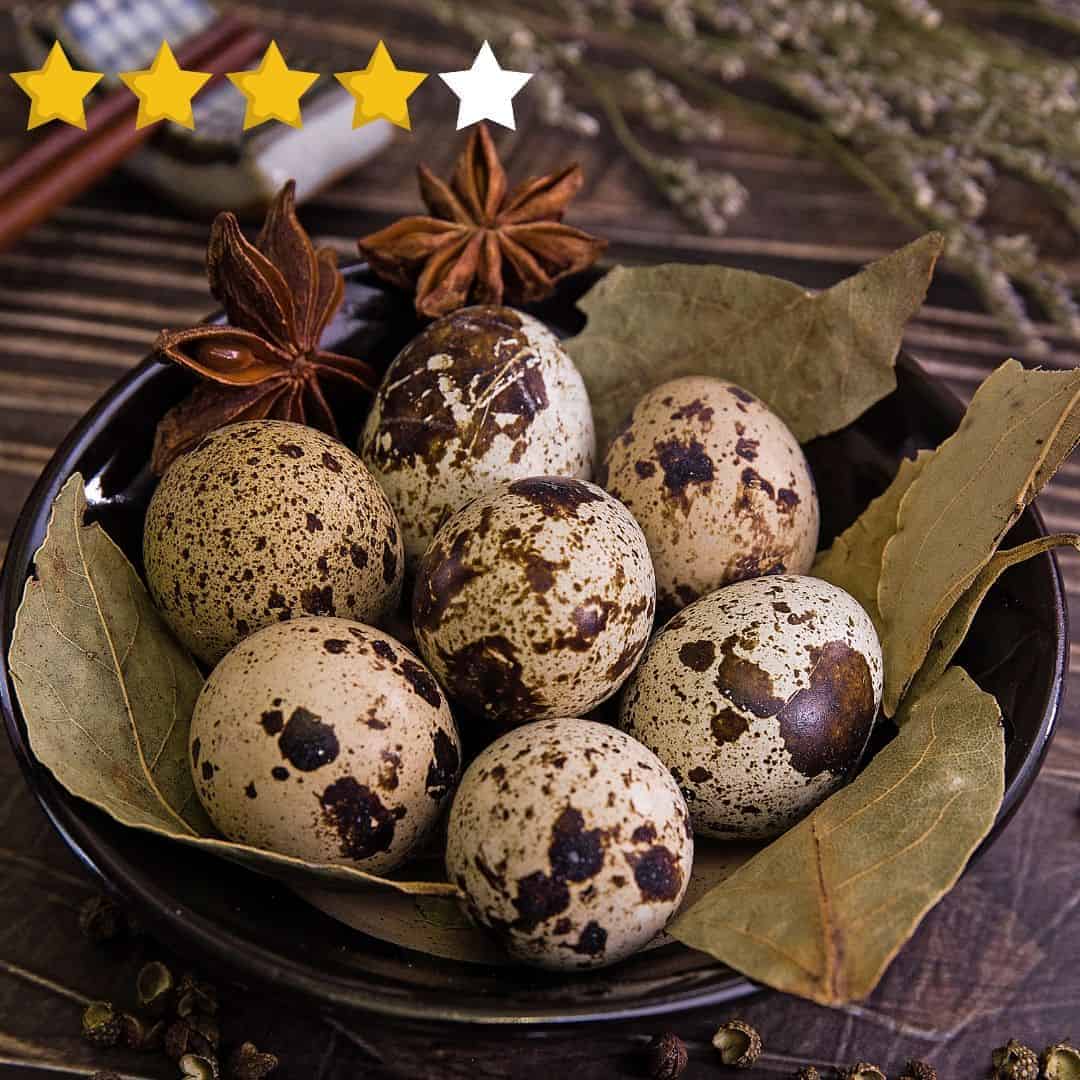 Quails were ancient birds dating back to Egyptian Pyramids and they have been bred since then for over 1000 years and the people of 21st century enjoy both the quail egg and meat. They are very popular in Asia, Europe, and North America.
Why do Asian love quail eggs so much
Quail eggs are roughly the size of an olive and they have a greyish to brown shell with patches or speckles on them making them look adorable. Their small size makes them suitable for appetizers and quick bites. Quail eggs became very popular around 1990's, mainly because of the eggs small size and its flavour. Quail's are very commonly found in forests and are very easy to catch as they can't fly. Around the 1990's Asians realized that they can have a market for these eggs and hence began the breeding and husbandry of these quails. People of Asian countries have loved them ever since.
What does a quail egg taste like
A quail egg has a higher yolk to white ratio. It generally takes around 4 quail eggs to equal one chicken egg. The quail egg has richer flavour and has more delicate texture when compared to the chicken egg. A lot of people will say that quail egg tastes similar to chicken egg but it has some subtle differences. It has a creamier texture as it has more yolk, it may be closer to a duck egg in taste but it isn't that strong. It's always best to try it out yourself and decide. What you can do is, take eggs of chicken, duck, goose and a quail. Soft boil or hard boil all of them as you like and pop them in one by one. Eat slowly savoring each of their contents and you'll know exactly the difference between all of these. A duck egg could be gooey or creamy and like a chicken egg, Goose egg may taste bland and funky and the yolk can be a little sticky, a chicken will taste more earthy and a quail egg would taste creamy yet earthy, a little briny, it is quite dense and sandy, gives a very delicate and grassy texture.
How to use quail eggs for Asian and Chinese cooking
Quail eggs are extremely common in Asia, you can buy the eggs in fresh or cooked or canned. In South Korea, you can get quail eggs in about every supermarket you visit or even at a small store or a grocery shop. In the Philippines, one can get them on the streets at bus stations or from vendors around. In Vietnam, they are sold as inexpensive snacks on street stalls. Raw eggs are used in Japanese Sushi. In Chinese cuisine, quail eggs are often added to hotpots and cooked into steamed buns and stuffed rice. Let us take a look at how these are famously cooked in various cuisines.
In Asia, to hard boil the quail eggs they are usually steamed and not boiled due to their thinner shells as compared to chicken eggs.
Quail Eggs in Asian Cuisine
Kwek-Kwek: Widely sold in the Philippines and most popular. Orange eggs or the Kwek-Kwek are quail eggs that are boiled and coated with orange batter. Further, in order to make the batter crispy, they are deep fried.
Grilled Quail eggs: A lot of young people favour grilled quail eggs and if you're visiting Hanoi then you must try this delicious street food. You'll never forget this colourful, soft appearing, one with an amazing fragrance and fatty taste dish.
Grilled embryo quail egg: Vietnamese are food lovers and they offer a wide variety of street snacks you can munch on when roaming around with friends or family. A quail egg with baby bird inside is one of the many such street snacks.
Quail Eggs in Chinese Cuisine
Zongzi: A traditional Chinese food, it is the most popular food of the Dragon boat festival. It is made of glutinous rice stuffed with different fillings. The quail eggs are generally added to this stuffed rice.
Hotpot: The authentic hotpot is a must try if you ever happen to be in China. It is an intense red and full of chili oil, dried chilies, and Sichuan peppercorns. You can combine this with quail eggs for an amazing taste, you've never experienced before.
Barbeque: The quail eggs due to their small size are suitable to be served as a barbeque. They make the best barbeque of eggs due to their rich and amazing creamy taste.
Tea marbled eggs: It's a Chinese staple food. This became a savoury dish and an appetizer when made with quail eggs and smoky tea.
Where to buy quail eggs
Quail eggs are offered everywhere, including retails, supermarket and online market. Their price is various. Here are the best quail egg products are sold online.
out of stock
as of September 20, 2023 2:33 am
out of stock
as of September 20, 2023 2:33 am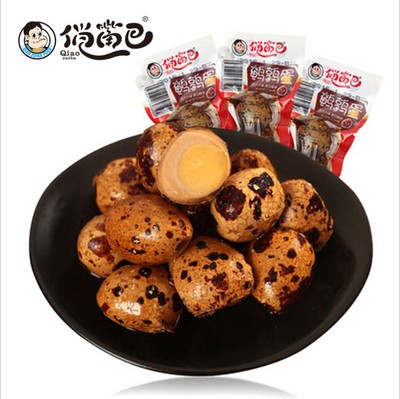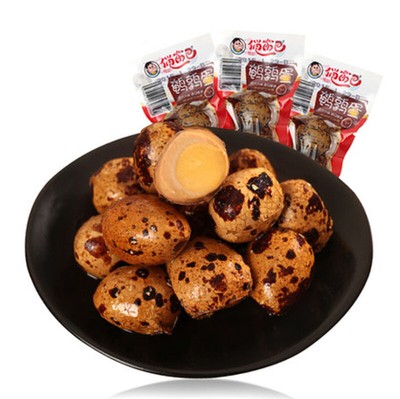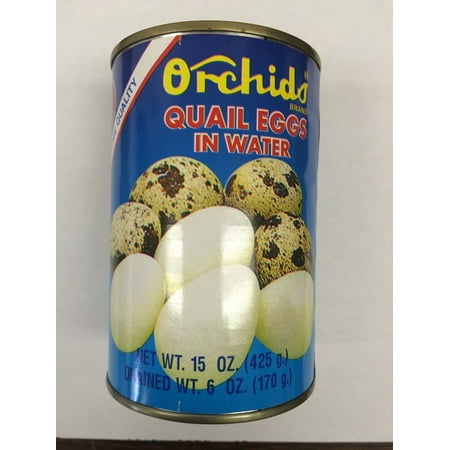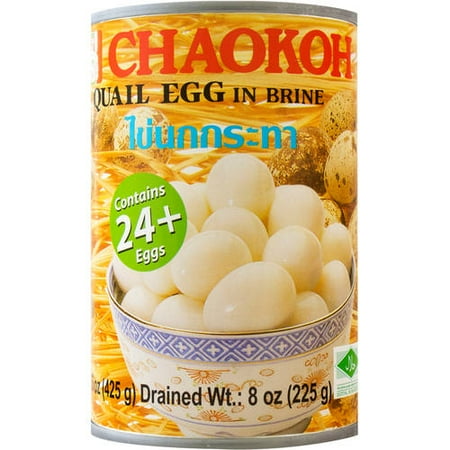 Are quail eggs healthy
Wondering if you can replace the chicken eggs with the quail eggs, then the answer is a definite yes. These eggs are more mineral and nutrient-dense. Due to the high yolk to white ratio, they comprise of high levels of iron, Vitamin D, vitamin B12, and protein. The most amazing fact about quail eggs is that they have been reported to be nonallergic. So some people found to be allergic to the chicken eggs did not complaint of any discomfort caused by quail eggs, some experiments revealed. It is a good source of Folate, Pantothenic acid. It is also rich in phosphorus. Though it has more cholesterol content its only the good cholesterol and not the bad one.
The most important health benefits of quail eggs include their ability to improve vision and are known to boost energy, stimulate growth and repair. They improve metabolism and reduce blood pressure. Considering the amazing benefits one can without a doubt replace chicken eggs with these cute little quail eggs.
Conclusion
These tiny and appealing quail eggs are amazing when it comes to taste and benefits. These are amazing snack items and can definitely be used in various dishes. We love these eggs due to their rich creamy and earthy taste with a delicate and grassy texture to it. They not only look cute, taste good but also have some great health benefits.
---
Disclosure: We may get an affiliate commission when you purchase products via links on our site. Although we may receive compensation, we only offer our 100% honest reviews, experience, and comments. Learn more.
---
Rate This Article