Tea Eggs Taste Reviews And Cooking Tips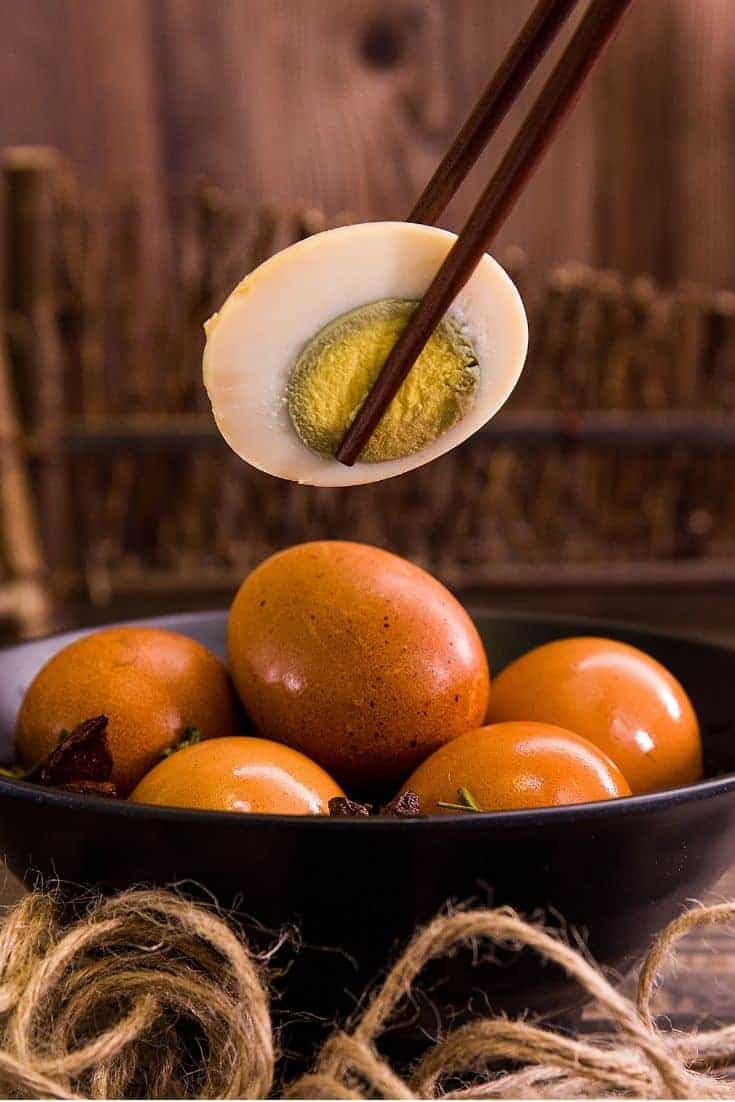 Top Best Tea Egg Cooking Sets Based on Reviews Price
Last updated on September 22, 2023 6:32 am
Tea Egg in China
Tea Egg is a Chinese food which is commonly treated as a snack. This is a very unique kind of dish you will have. First, you crack the egg slightly then boil it in tea and add spices or sauce to enhance its taste. This is something that you haven't tasted before.
Tea eggs are also known as marble eggs which are commonly sold in the night markets or by the street vendors. This light snack is enjoyed by the Chinese community worldwide. If you haven't tasted it yet and wish to know more then you are in the right place. In this review, you will find all the details about tea eggs you should know before having it.
Why We Love Tea Eggs?
Chinese tea eggs are loved by the entire Chinese community. The snack is so popular that it is served throughout Asia in many restaurants. However, if you want to taste the best kind of tea eggs then you should buy it from a street vendor. This will give you the authentic taste of the food.
This unique snack is loved by everyone. No, you don't have to be Chinese to try it out. This a beautiful and tasty snack that makes every bite unforgettable. It has a strong flavor which is hard to resist. If you ever get to visit China, you must try this no matter what. Also, the food is very cheap.
What Does Tea Egg Taste Like?
The taste of tea eggs is as unique as the food itself. It is very easy to make tea eggs as it doesn't require much effort. All you need to do is let the egg sit in the tea and the five-spice mixture. Once the egg is boiled, it's ready to be served.
Making tea eggs is very easy but at the same time, it is also very time-consuming. That's because you have to develop the flavor. The longer you let it sit in the tea and spices, the more spicy fluids seep into the egg through the cracks. This helps in marinating the eggs inside the shell.
If you are wondering how it tastes like, it has a strong savory flavor to itself. When you take a bite, you get the taste of both spices and tea. However, the taste of the tea is very subtle and it mainly depends on the type and strength of the tea you use. The five-spice powder adds a bit salty and savory flavor to the white part of the egg. Whereas the flavor of the yolk is enhanced by the tea.
It is very hard to describe the taste of the dish. To know the exact taste it's better for you to try it out.
Tea Eggs Cooking Tips
Tea eggs that are made the traditional way are cooked twice. The eggs are boiled until they get hard the first time. Later they are cooked in a marinade for several hours.
Tea eggs are mainly street food and preserving them without a refrigerator becomes hard. It is because of this reason that they are cooked or boiled for so long. Most of the time these eggs get overcooked which gives it a rubbery texture. However, that too tastes delicious.
If you want to make soft boiled marbled eggs then let them marinate longer. You should let the eggs sit in the fluid for at least two to three days. This will make the egg yolk thick and it will turn brown.
Best Chinese Dishes With Tea Eggs
Tea eggs itself is a delicious dish. It is one of the favorite things of all Asian people. you can either have tea eggs separately or add it to some other dish as well.
For those who love to have rice can enjoy your tea eggs with a bowl of steamed rice. It's more like having rice with egg curry but obviously with a twist. However, for the ones who would like to have something tastier then you should try noodle soup. Every bite of the egg will give you happiness that you have never felt before. The savory egg yolk feels creamy as you bite into it. It even helps in enhancing the taste of your soup.
Tea eggs are considered to be the perfect evening snacks for Asian people. If you ever get the chance to have tea eggs you should go for it.
Where to Get Tea Eggs?
The best way is to buy tea eggs seasoning and boil eggs at home. In this way, the tea eggs have the best tea aroma and freshness. The seasoning even good for cooking meatballs and other hot pot ingredients. The seasoning bags are sold as spice bags which is available in most of Asian markets.
Sealed and vacuum-packed tea eggs are another alternative. Although it has less aroma than a fresh one, it is super convenient to consume as a snack.
Since tea eggs are popular, its spice and vacuum-packed tea eggs also can be found on most online shopping platforms.
Is Tea Eggs Healthy?
Now that you know what tea eggs are and how they are made, one vital question that remains is whether they are good for health or not.
Tea eggs are incredibly healthy for your body. It serves as a rich source of protein and anti-oxidants. Other than that this simple dish is also very effective in weight loss. That's because it serves as very good nutrition during your diet. Well, that's a delicious way of losing weight.
You actually won't believe but this evening snack can also help you to develop muscles. Not just that but it can also promote healthy eyesight and improve your brain. So if you want to have these benefits then you should have more tea eggs.
From the above pointers, it can be said that it has endless benefits to offer. If you can consume tea eggs in your diet regularly, it is going to make you healthy and also provide your body with all the nutrients.
Conclusion
Tea eggs as mentioned above is a unique Chinese dish. The strong and savory taste of the food is simply going to make you crave for it more. It tastes the best with steamed rice or soup noodles.
The fact that it is easy to make you can even prepare it at your home. The best thing about the food is that it has numerous health benefits. This is not only a tasty dish but also very healthy in its way.
---
---
Rate This Article