Top 8 Best Cancer Cookbooks Reviews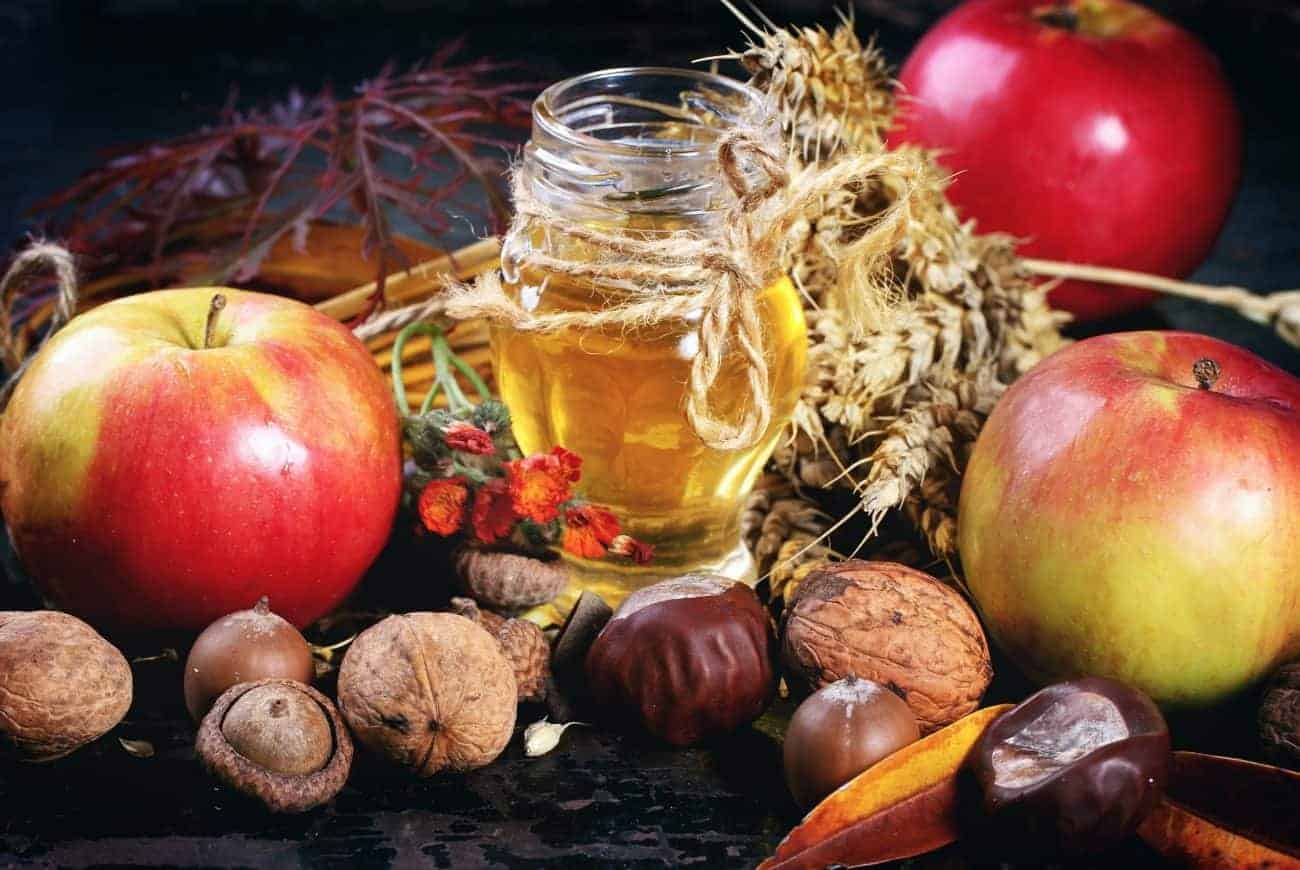 You might have heard that nowadays, there is a considerable increase in the number of people affected by cancer. This happens in different world destinations. Studies show that our lifestyle changes as an important contributor to increasing cancer cases. It is caused by the accumulation of damage to genes. It happens due to the exposure to cancer-causing carcinogens. But, the good news is that when you take the right foods, you can prevent the chances of cancer from affecting you.
Even, if any of your family members are affected by this disease, you can provide the right support by preparing the right cancer diet for the person to support his/her treatment. This is where the right cancer cookbook can help.
Best Cookbooks to Learn Cancer Foods
As you plan to prepare cancer-fighting recipes in your home, the right cancer cookbook can help you learn some recipes. To help you find the right books, we have shortlisted some of the books from which you can learn about foods that can fight cancer and even prevent cancer.
#1 The Cancer-Fighting Kitchen
This book is offered as a second edition of the already published cancer-fighting kitchen cookbook. In this book, authors Rebecca Katz and Mat Edelson has shared recipes with big flavor that will help with cancer treatment and recovery.
This book is offered as the second edition of the IACP award-winning cookbook that brings the healing power of nutritious and delicious foods. The authors have together shared more than 150 updated and new recipes with cancer-fighting ingredients.
The authors together have featured nutrient-rich and science-based recipes that are designed to give cancer patients, a much-required boost. You will learn recipes that will address weight loss and other side-effects caused by cancer treatment like fatigue, changes in taste bud, throat soreness, nausea, and dry mouth.
Many readers stated that this cancer cookbook shares some nutritional recipes for chemo patients struggling with the side-effects caused by this cancer treatment. Also, some readers expressed that this is a great book with lots of useful information about diet.
#2 The Living Kitchen
If you are looking for the right cancer diet for one of your family members, this book from authors Sarah Grossman and Tamara Green will help you. The book contains healing recipes that are meant to support the patient's body during and after cancer treatment during the recovery phase.
This book from two experts in cancer care cooking will provide you with an empowering, inspiring and informative guide that will educate not just you as a caregiver, but also the patient suffering and recovering from cancer.
The authors together have shared more than 100 nourishing recipes. You will learn cancer recipes that are effective in combating the side-effects caused by cancer treatment. You will learn the foods to prepare during each stage of cancer treatment journey starting from diagnosis to recovering from treatment.
Many readers felt that this book empowered them to beat cancer by eating well. Moreover, some readers feel that the recipes in this book are not just easy to prepare but they are also fact-based.
#3 How to Starve Cancer: Without Starving Yourself
In this cancer cookbook, the author Jane McLelland teaches how to starve cancer without starving yourself. The author was diagnosed with terminal illness and doctors also said that she has only a few days left to live. So, she got into research and as she is professionally a Chartered Physiotherapist, she discovered some recipes to survive. She has shared those cancer-fighting recipes through this book to help others.
As the author herself was a cancer patient, she very well understands the sufferings of fellow patients. You will learn whatever she did to get out of the illness and the effects of the cancer treatment through this cookbook.
Jane created this book not to cure cancer, but to stop it from growing. But, she found that her approach in addition to stopping cancer growth also made it disappear. You will learn how she treated her cancer from this game-changing cancer-fighting cookbook.
Many readers expressed their heartfelt gratitude for the author of this book Jane as it helped many of them get the hope to survive even though they were earlier in stage 4 cancer. Further, many readers stated that there is no such book like this out there and the author has shared science-based recipes.
#4 The How Not to Die Cookbook
This cancer cookbook contains more than 100 recipes not just to reverse disease but also to prevent it. The book has been written by two authors Gene Stone and Michael Greger.
One of the authors of this book Michael Greger is a physician. He along with co-author Gene Stone has shared more than 120 recipes for life-saving and delicious, plant-based beverages, snacks, and meals.
Dr. Michael Greger through the first edition of his book named How Not To Die taught readers about the scientific evidence behind the diet that can reverse and even prevent many premature disabilities and deaths. Now, in this cookbook, he has provided science-based recipes to help readers eat their way for better health.
Many readers expressed that the well-planned division of recipes makes this book more user-friendly to read and to understand concepts related to health. Some readers also shared that this book helped them to ensure evidence-based foods at their yummiest state.
#5 The Essential Cancer Treatment Nutrition Guide and Cookbook
This cookbook created by two professionals serving the medical industry Jean LaMantia RD and Neil Berinstein MD offers more than 150 delicious and healthy recipes.
This book created by a physician and registered dietician together provides all the required information that meets the specialized and unique nutritional requirements of individuals undergoing cancer treatment.
The author has shared the diet details in this book by pointing out recent research that indicates that diet can influence the cancer treatment given to a patient and his/her survival rate. So, she has shared more than 150 recipes suitable for different stages of cancer treatments. You will learn recipes that suit the different types of treatments given to cancer like surgery, radiation therapy and chemotherapy.
Many readers expressed that this book taught them how to cook for the right cancer diet. Even, some readers stated that this cancer cookbook is an excellent resource not just for patients, but also for survivors and their family members.
#6 Chris Beat Cancer: A Comprehensive Plan for Healing Naturally
This book from author Chris Wark offers a comprehensive plan to achieve natural healing to cancer. The author himself was a patient of colon cancer earlier. He opted out of chemotherapy after surgery and followed the cancer diet that he has shared in this book to help readers heal cancer.
Obviously, this book is not just a cancer cookbook, but it is also the actual successful cancer-fighting journey of a past colon cancer patient. So, you will get some great insights and useful tips on what to include and what not to include in your diet to fight cancer cells.
The author was diagnosed to be in the third stage of colon cancer when he was 26 years. So, he underwent surgery to remove the ball-sized tumor along with one-third of his colon. The author has shared how he has opted out of the regular chemotherapy procedure after surgery and how he brought radical changes in his cancer diet to bring the right cure.
Many readers stated that this book is the best resource for any person looking for nutritional healing of cancer. Also, some readers shared that this book is not just life-saving, but it is also life-changing for cancer patients. Some readers stated that the author has changed his tragedy into a learning experience for others to safeguard their lives.
#7 Keto for Cancer: Ketogenic Metabolic Therapy as a Targeted Nutritional Strategy
Yes, most of us believe that the keto diet will help only those interested in losing weight. But, the author Mariam Kalamian offers a comprehensive guide both for patients and practitioners on how to follow the keto diet to treat cancer.
Even though the Keto Diet is now identified to offer many benefits, many people do not know that they can use it as a metabolic therapy for cancer. This is what the author of this book has clarified for readers.
The author Kalamian is a leading voice in the Keto Movement. From this book, you will get a deeper understanding of the medicinal potential of the keto diet. The author has also taught how to critically examine cancer-care options for patients and their loved ones.
Many readers feel that this book is a gold-standard guide for the ketogenic diet for cancer patients. Some readers shared that this book helped them to get a life-altering incredible paradigm shift.
#8 The Complete Anti-Inflammatory Diet for Beginners
Inflammation is the leading cause of cancer in many patients. Understanding this, authors Dorothy Calimeris and Lulu Cook have created this book with a no-stress meal plan and easy recipes that will reduce inflammation in the human body to prevent any type of cancer.
The authors feel that an anti-inflammatory diet need not essentially be anti-flavor or expensive or complicated. So, they have shared some savory and simple recipes along with planning guides to help readers understand the association between food and inflammation.
If you are a beginner looking for some anti-inflammatory recipes, this book will help you learn more than 75 recipes for such foods. Even, the authors have revealed a two-week meal plan and 7 days of practice ideas to bring about healthy changes in your diet.
Many readers expressed that this is a great starter guide for any cook. Some readers expressed that the recipes in this book are not just easy to read and understand, but also easy to prepare and modify as well.
Conclusion
From this review, we feel that experiences and diet suggestions given by the actual sufferers, who got excellent relief by following a healthy cancer diet. In this way, we feel "Chris Beat Cancer" to be the best cancer cookbook.
---
Rate This Article