Top 10 Best Walnut Cooking Oil Taste Reviews
Top Pick Walnut Cooking Oil
Walnut Cooking Oil – Not So Frequently Used Edible Oil
When it comes to edible oils, you might not even have heard about walnut cooking oil. This is one of the nut oils. It is rarely used mainly for its high price. Also, some feel that if this oil is heated more than a specific temperature, it creates bitterness.
So, they keep away. But, when used as finishing oil for food and when served at room temperature, it can be a very good oil. What more do you wish to learn about this oil? Read on:
What is Walnut Cooking Oil?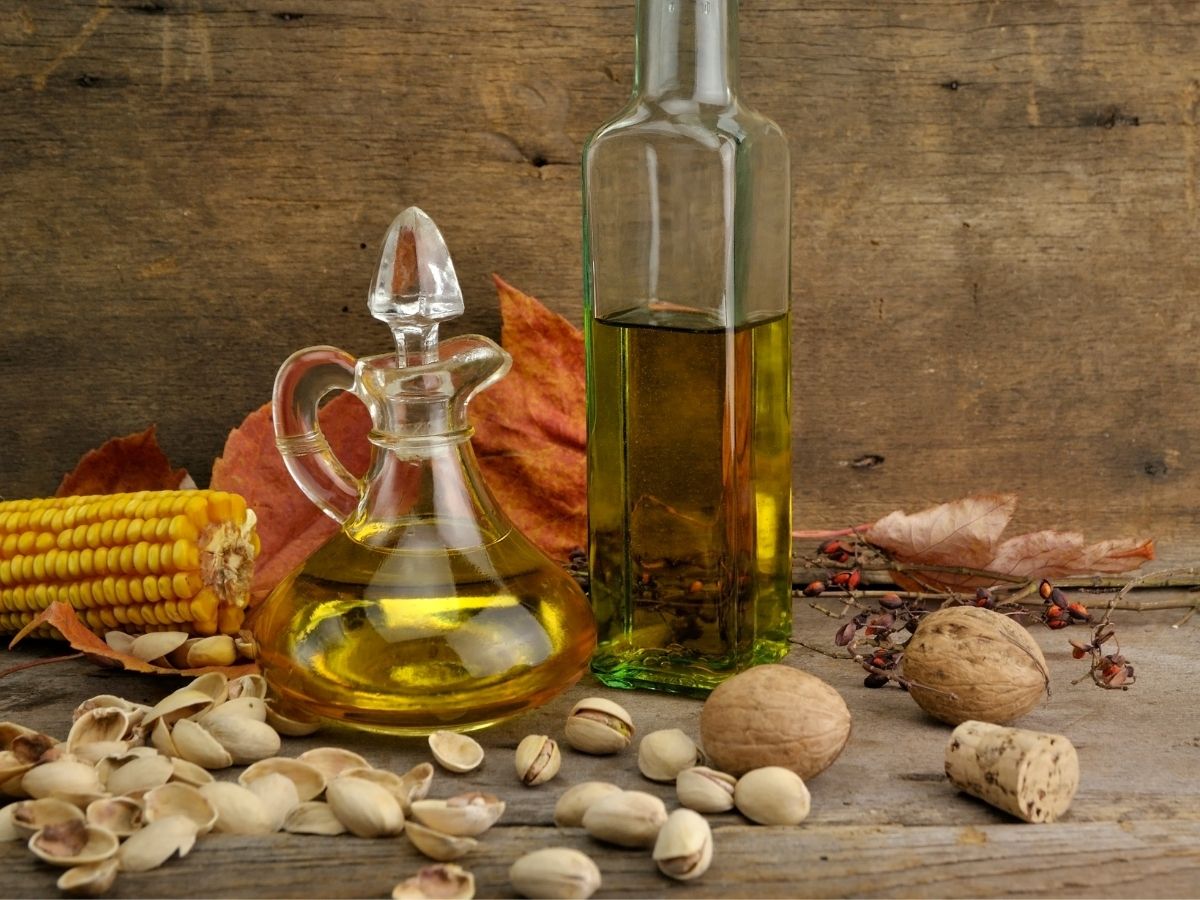 As the name implies, walnut cooking oil is obtained from walnuts. These nuts are pressed until all oil is extracted. The problem with this cooking oil is that it has a very low smoke point. But, when used in cold dishes, it can be an excellent addition to your cooking.
What Does Walnut Cooking Oil Taste Like?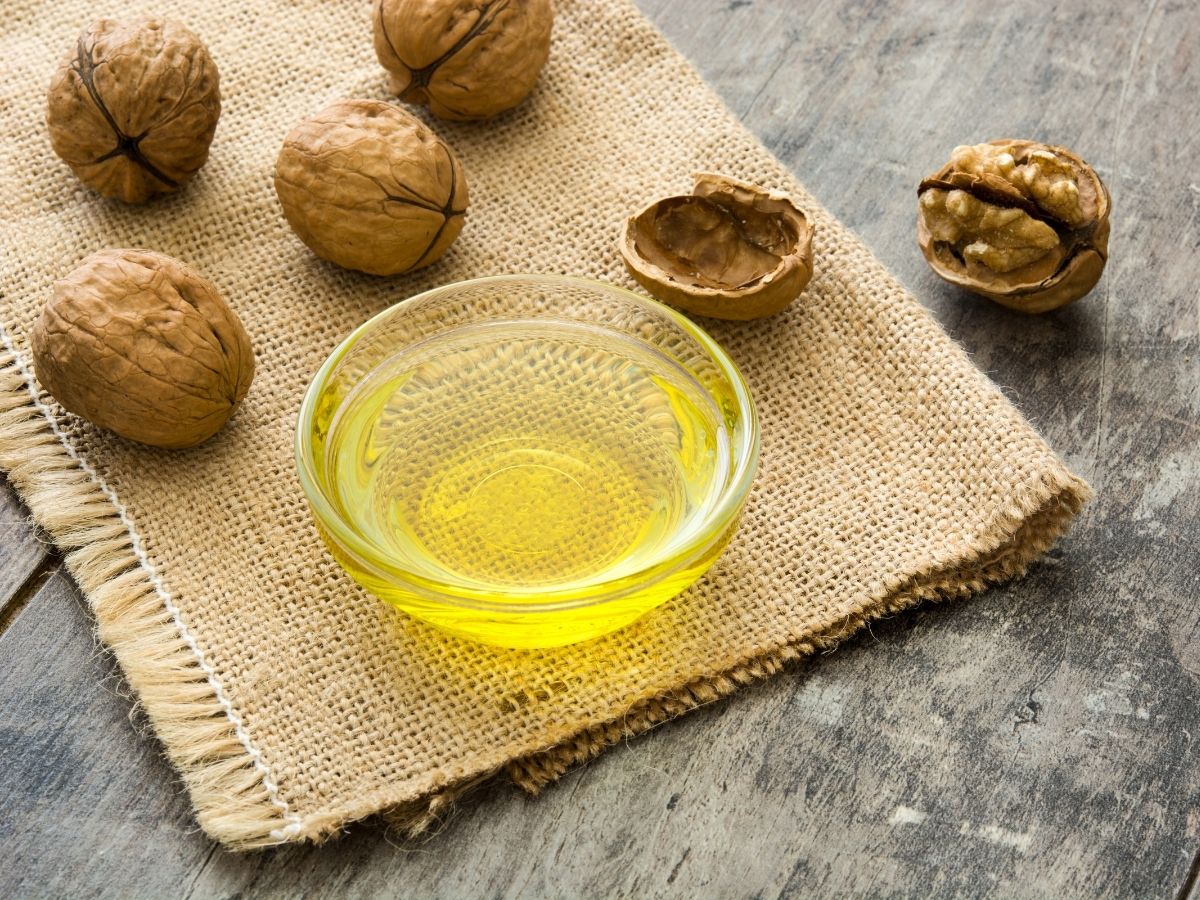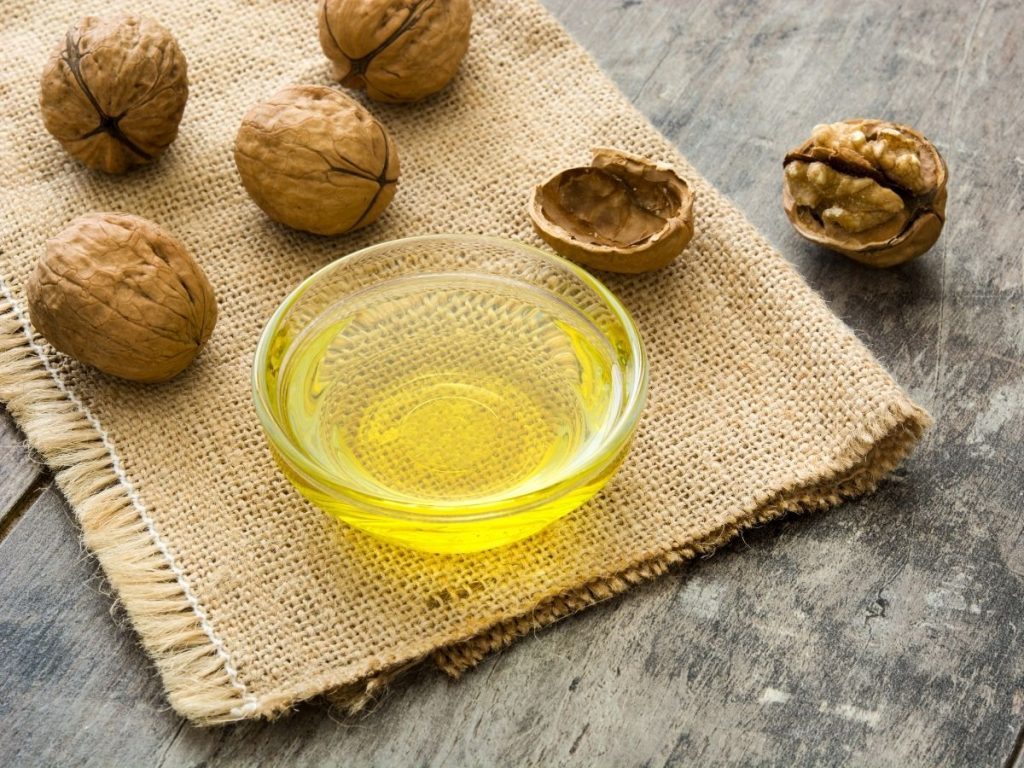 Walnut cooking oil has a slightly nutty and woody note. It is amber-colored oil and the delicate taste of this oil makes it is great finishing oil. Also, this oil works great when you use it in salads. When you use it in dark leafy greens, aged cheese, and squash, it will bring out deeper flavors from these eatables.
Some variants of walnut cooking oil will have a golden brown color. In this case, it will have a nutty and sweet flavor. But, when heated to more than a specific point, the oil turns astringent and produces a bitter taste. You cannot use this oil for high-heat cooking. But, it is the ideal choice if you wish to add some oil to a cold dish for enhancing flavor and taste.
You can find different varieties of walnut cooking oil in the market. The cold-pressed and unrefined version is expensive. But, it will have 100 percent walnuts in it. This variety will have almost all nutrients retained and will have a delicate flavor. The other variant is refined oil. The third variety is the cheapest and it is vegetable-infused walnut oil. But, it does not carry much nutrition.
Is Walnut Cooking Oil Healthy?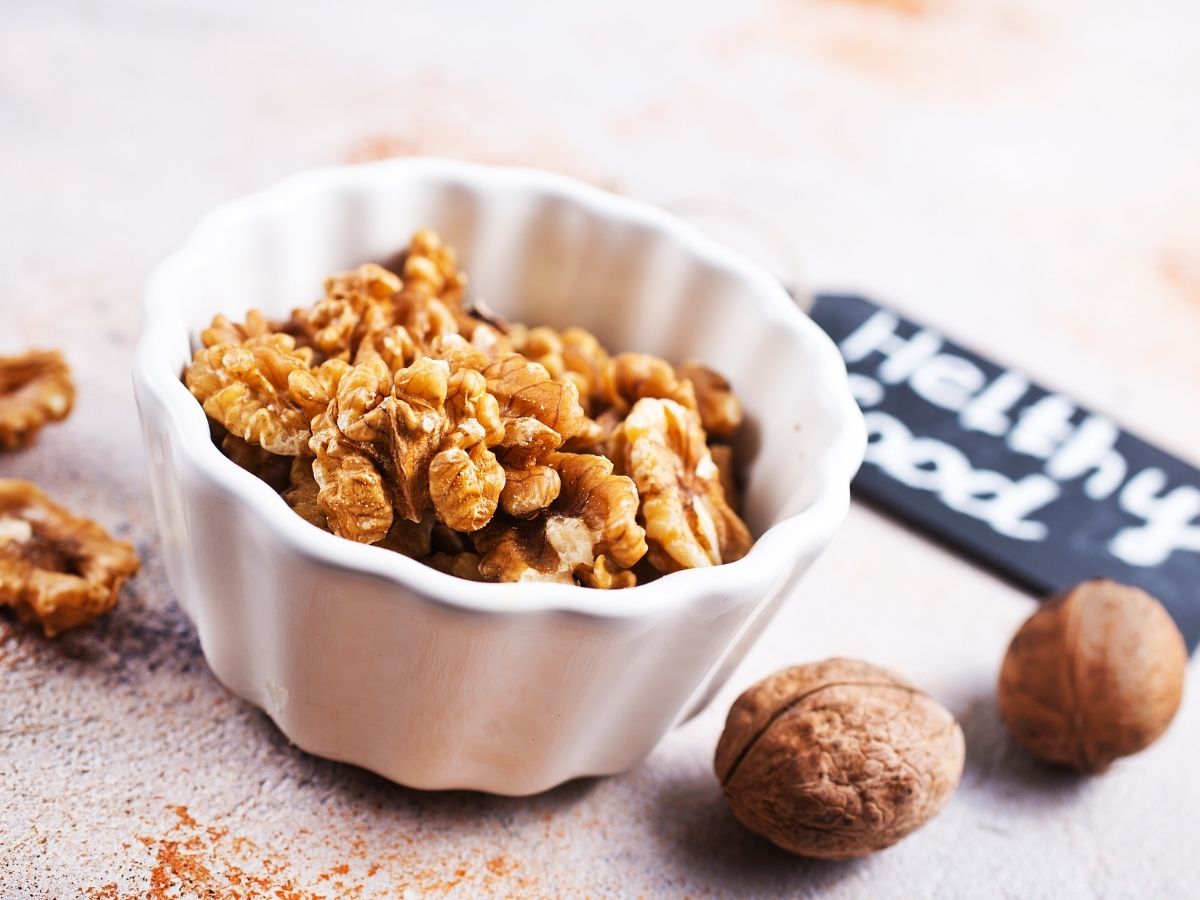 Of course, before you add walnut cooking oil to any of your dishes, you will be interested in learning whether this oil is healthy. Here are some details to know:
Anti-cancer effects: Some compounds present in walnut cooking oil may help with the prevention of certain types of cancers. According to a study, one of the substances in this oil can reduce the risk of prostate cancer. Even, studies show that with the consumption of this oil, the risk of colorectal and breast cancer reduces. These results were established from animal studies. So, a similar effect is expected in humans.
Improves Cholesterol Levels: With the regular consumption of walnut cooking oil, there will be a reduction in the high LDL cholesterol, triglycerides and total cholesterol. It means that it may help with bringing down the risk of heart diseases. It is believed that it happens because of the richness of walnut oil in omega-3 fatty acids and antioxidant compounds.
Improves Blood Sugar Control: Improper management of blood sugar levels for a longer period can lead to kidney and eye damage. These damages can be prevented with the help of regular consumption of walnut cooking oil. The reason is that this oil can keep blood sugar levels in check.
How to Cook Walnut Cooking Oil?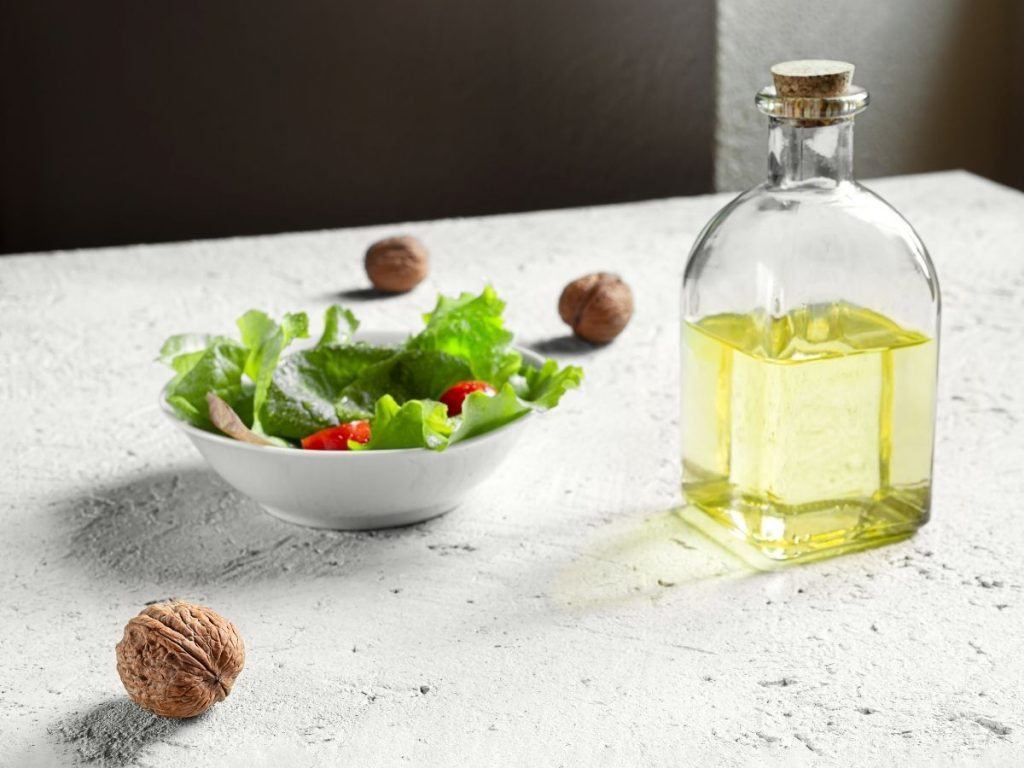 Due to its nutty and rich flavor, walnut cooking oil is the best choice for salad dressings. You can use this oil for flavoring steaks and fish. Also, you can use it for tossing with pasta and for jazzing up desserts. As this oil has a very low smoking point, it is better to use it uncooked. It would best go with cold sauces. Due to its low smoking point, if heated more, it can develop a bitter taste. However, this flavor can be tasty when you consume it in moderation.
Let us consider that you have planned or already bought unrefined walnut cooking oil. It goes very well with salads. Particularly, it will taste great when you combine this oil along with some bits and pieces of walnuts in your salads. You can add walnut cooking oil to a turkey or chicken salad particularly. You can make this addition along with chopped walnuts and some grapes.
The other way to use walnut cooking oil in your dishes is to brush a thin coat of this oil on grilled steaks and fish. You can do this just before serving them. Your family can experience a rich taste in these dishes due to the addition of this oil.
Also, you can use this oil for tossing freshly cooked pasta along with spices. The other option available for you is to use this oil in dessert recipes. In turn, you can get a nutty flavor to your desserts.
What more you can do with walnut cooking oil? Here are some ideas:
·You can add a few drops of this oil when you cook carrots, parsnips, sweet potatoes and potatoes for enhanced flavor.
You can add a few drops of this oil to your ice cream.
You can drizzle some walnut cooking oil on your fruit salads
Also, you can use the oil for the dressing of champagne vinegar, sherry, mustard and garlic-based dishes.
Of course, walnut cooking oil is more of finishing oil. But, you can use it for gentle sautéing or even as a substitute for other oils when you bake. But, when you use this oil in cooking, make sure to keep the heat low. Otherwise, when you expose the oil to high heat, it can add a bitter taste to the dish.
What Features Should You Consider When Buying Walnut Cooking Oil?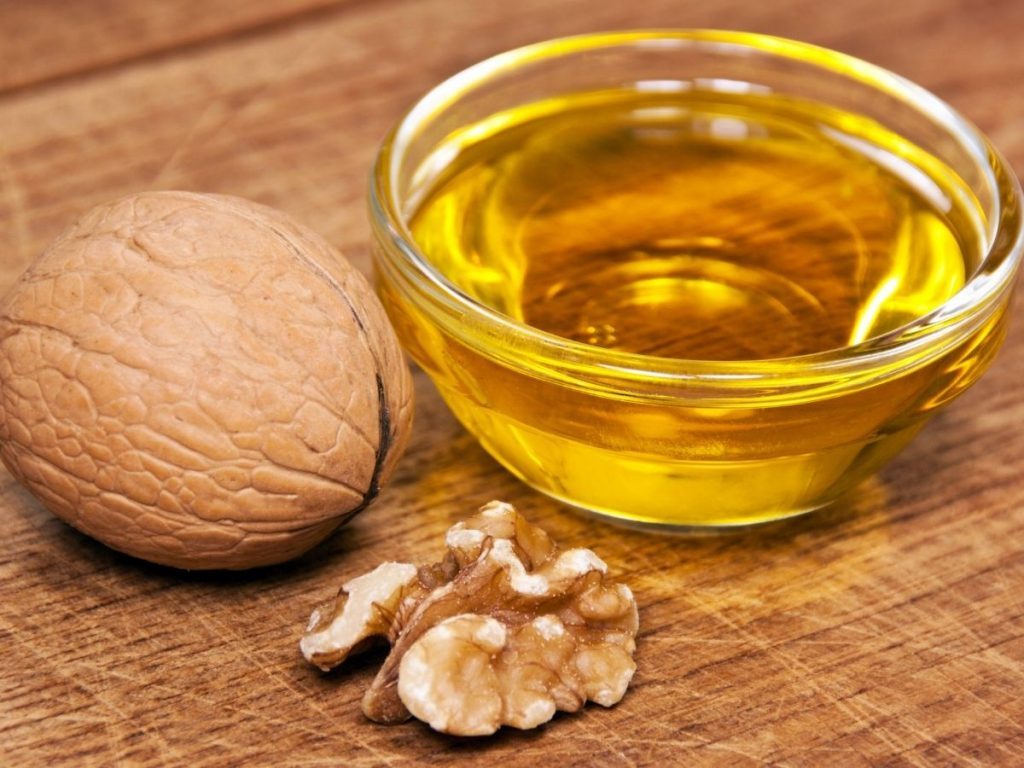 Here are some features to consider when you shop for the best walnut cooking oil to make it really the best:
Choose Cold-Pressed Oil: Are you particular about buying walnut cooking oil mainly for its health benefits? If so, you should be particular about buying cold-pressed oil. The reason is that cold-pressed oil will have all the essential nutrients locked in.
Kosher Certified: Do you and your family follow Kosher Diet strictly. Then, you should be particular about Kosher-Certified Walnut cooking oil. Thanks to some manufacturers producing kosher-certified oil to help people keep track of their religious diet practices.
Non-GMO: When the walnut cooking oil is non-GMO, it means that the walnuts used for making the oil have been obtained from a farm that practices a policy of not using any artificial fertilizers in their farm. When the soil and the plant are not fed with chemicals and fertilizers, the things they produce are also organic. You know the going organic and non-GMO is the best diet practice these days.
Made from California Walnuts: The walnut cooking oil made from California walnuts will have better flavor and taste. You know that California walnuts are known for their richness as compared to walnuts obtained from other sources. So, with the oil obtained from California walnuts, you can expect better richness and taste as compared to oil extracted from walnuts obtained from other sources.
Usage Instructions: As mentioned earlier, walnut cooking oil is not suitable for high-heat cooking. But, some manufacturers combine this oil with other oils and do other safe methods to make sure that the oil can at least bear medium heat. To know how to use the oil in your cooking, it is better to ensure that the pack that you have shortlisted has specified for what purposes you can use the oil.
Gluten-free: Yes, you have read it right! You can find gluten-free walnut cooking oil available in the market. If you are allergic to gluten, you will find this feature an added advantage. Even, other members of your family might not be allergic to gluten. But, they can also consume the oil safely if it is free of gluten. This feature will ensure that the oil can be digested with ease.
Apart from these features, it is better to look that you buy extra virgin walnut cooking oil to ensure that you get the purest form of this oil.
How Much Does Top-Rated Walnut Cooking Oil Cost?
Top-rated walnut cooking oil will cost you more than $50. The reason is that it is the purest form of costly walnuts. But, if you wish to buy cheap walnut cooking oil, you can find affordable walnut cooking oil. But, when you make this choice, there are chances that it would be a combination of different oils. The average cost will differ based on whether you buy walnut cooking oil in its pure form or the oil that is added with other oils.
Final Verdict
The best walnut cooking oil is healthy similar to walnuts. You need not have to think that it is not suitable for cooking. You can very well add it to cold dishes and can get the benefits that this oil and the nuts carry. The oil can also add rich flavor and taste to your dishes.
---
Rate This Article